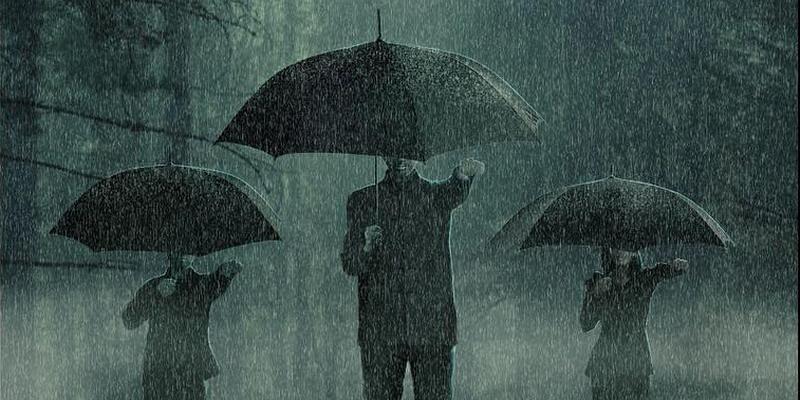 Horror films do have their own charm because the plot and atmosphere given can trigger adrenaline; even more so Indonesin horror films. The tension and jump-scare from each shot and sound effect seems to provide its own addiction for horror genre film lovers. Even though the Indonesian horror movie genre had dimmed around the 2000-2010s because there were too many selling stories with sensual scenes and poor quality storylines, now Indonesian horror movies are starting to be in great demand again. After the screening of the film Pengabdi Setan in 2017, it became a breakthrough for the revival of Indonesian horror movies which attracted the interest and trust of the Indonesian people in this film genre.
In Indonesia, horror film stories usually consist of mystical culture and legends in the society. In addition, the most awaited thing is the appearance of the ghost. Are you a big lover of horror films? Check out the following list of the best and scariest Indonesian horror movies!
List of Recommendations for Indonesian Horror Movies
1. Jelangkung (2001)
Raising the story of an ancient mystical ritual from Indonesia using a wooden doll known as 'jailangkung'. This film has successfully until it is recorded as having been watched by as many as 1.3 million viewers in cinema. This film was very popular in its time with the tagline "Datang Tak di Jemput, Pulang Tak di Antar"
Duration: 102 Minutes
Cast: Winky Wiryawan, Melanie Ariyanto, Rony Dozer, Harry Panca, Ian's Bahtiar
Synopsis: This Indonesian horror movie tells the story of 4 friends who are curious about paranormal experiences. Because they could not find what they were looking for, the 4 friends finally visited a village called Angkerbatu which is said to have many mystical cases. Because the experience was not satisfactory, one of them performed a jailangkung ritual.
After that, they felt that nothing happened from the ritual and finally decided to return to their hometown. They didn't know that anything had actually happened to the ritual that was carried out. A series of strange events haunted them when they returned to town.
IMDb score: 6.6 / 10
2. Bangsal 13 (2004)
This Bangsal 13 film is one of the Indonesian horror movies directed by Ody C. Harahap. Released in 2004, this film has a story set in a hospital setting with the mystery of a room or ward in the hospital that haunts the character as the occupant of the room.
Duration: 94 minutes
Cast: Endhita, Luna Maya, Lia Candasari, Bayu Wahyudi, Andika, Bella Esperance.
Synopsis: This Indonesian horror movie tells the story of 3 women who were admitted to the hospital because of an accident. Because at that time there were many patients being treated, the hospital decided to open room number 13 which had not been used for 20 years. In the room there is a mysterious small door that makes a strange knocking sound. Finally, Nat as the main character opened the door which turned out to be terror for him.
IMDb Score: 6.7 / 10
3. Rumah Dara (2009)
Rumah Dara is one of the horror films of gore or slaughterhouse that has been successful in the Indonesian and international film scene. The film, which by The Mo Brothers as director, was released internationally under the title 'Macabre'. Although it doesn't show a scary ghost, this film presents scenes of sadistic attempted murder that can make the audience shudder with horror.
Even though it was officially released through Indonesian cinema in 2010, Rumah Dara or Macabre has premiered at various international festivals since 2008. Dara's character has also been popular through one of the anthology film segments (a combination of several short films with the same theme) with title ' Fear: Fear of Faces'.
Duration: 95 minutes
Cast: Shareefa Daanish, Julia Estelle, Ario Bayu, Arifin Putra.
Synopsis: Tells the story of a group of young people who are going to a place, but on the way they meet a girl who claims that she has been robbed. Feeling sorry, they wanted to take the girl home. Arriving at the house, a group of young people have a dinner that was served by the girl's mother. Unfortunately, they are trapped in the house of a mysterious killer who is very sadistic.
IMDb Score: 6.5 / 10
4. Keramat (2009)
This Indonesian horror movie has a documentary concept. Tells the story of a group of film crews who want to make a film in the Yogyakarta area. The film by Monty Tiwa as director, took a viewpoint as a documentary video behind the scenes while making film. This film is like a reality show, so that the scenes that appear on the screen look like real events.
Duration: 82 Minutes
Cast: Popi Sovia, Migi Parahita, Miea Kusuma, Sadha Triyudha, Diaz Ardiawan
Synopsis: This story begins by a group of film crews who want to produce a film in the Bantul area. Arriving at the destination, many mystical events disturbed the pre-shooting. Eventually, their urban lifestyle began to disturb the 'residents' at the shooting location. One by one each crew was disturbed by spirits, until one of the crew named Migi possessed by spirits and disappear without a trace.
IMDb Score: 6.8 / 10
5. Pintu Terlarang (2009)
Pintu Terlarang is one of the best horror films of Joko Anwar which has received a lot of praise from international critics. This Indonesian horror movie is an adaptation of a novel with the same title, and was nominated for the Best Adapted Screenplay for the 2009 Indonesian Film Festival and was screened at the International Film Festival Rotterdam 2009.
Duration: 115 Minutes
Cast: Fachry Albar, Marsha Timothy, Ario Bayu, Tio Pakusadewo , Henidar Amroe, Atiqah Hasiholan.
Synopsis: This Indonesian horror movie tells the story of a character named Gambir who works as a professional sculptor with a successful career, a charming wife, and loyal friends. One day he find a hidden door in his house that can't be open. It makes him curious until he gets mysterious messages which further encourage him to find out the answer to the mystery that he found.
IMDb Score: 6.9 / 10
6. Pengabdi Setan (2017)
The film Pengabdi Setan, directed by Joko Anwar, is currently one of the most popular Indonesian horror movies today. Horror movie lovers shouldn't miss this one. Pengabdi Setan is a film remake from a film with the same title in 1980. An old film that made Joko Anwar shudder and always imagined when he left the cinema after watching the film, became his motivation to remake the film, Pengabdi Setan.
Duration: 107 Minutes
Cast: Tara Basro, Bront Palarae, Asmara Abigail, Ayu Laksmi, Endy Arfian.
Synopsis: This film tells the story of a mother who experiences a strange illness for 3 years. When the mother dies, the family that is left behind experiences a series of mystical events. The incident was even tense when they realized that the "mother" had come back to pick them up.
IMDb Score: 6.6 / 10
7. Danur: I Can See A Ghost (2017)
Danur's film is also very popular in 2017. Adapted from the book by Risa Saraswati written based on his personal experience. This makes people interested in the storyline offered so that they can better imagine and feel the experience of Risa Saraswati. This Indonesian horror movie by Awi Suryadi gets more than 2.7 million viewers on the cinema.
Length: 78 Minutes
Cast: Prilly Latuconsina, Sandrinna, Michelle, Shareefa Daanish, Kinaryosih, Indra Brotolaras, Inggrid Widjanarko.
Synopsis: A child named Risa has the advantage of being able to see spirits. On his 8th birthday he asked for a gift from a friend so that he wouldn't be lonely anymore. Risa's mother one day see her child playing and laughing to herself, until one day she realized that Risa's friends were ghosts.
When Risa returned to her grandmother's house, many strange things happened. Even Riri, Risa's younger sister, suddenly disappear because there is a spirit who want to take her to another world.
IMDb Score: 5.4 / 10
8. Jaga Pocong (2018)
This Indonesian horror movie is the work of the first horror film from Hadrah Daeng Ratu with very good quality. Set in an old house, this film can present a very tense atmosphere for the audience.
Duration: 83 Minutes
Cast: Acha Septriasa, Zack Lee, Aqilla Herby.
Synopsis: A hospital nurse gets orders to treat a patient in a house. When she get there, she has to take care of a dead body, starting from bathing and dressing the shrouds. At that time, the house owner has to leave the house to take care of funerals and death certificates. Just for a while, various terrors have haunted and even threatened the life of the nurse in that house.
IMDb Score: 6.9 / 10
9. Sebelum Iblis Menjemput (2018)
This Indonesian horror movie got a total audience of 1.1 million in theaters in 2018. It's become the highest grossing film of that year. Sebelum Iblis Menjemput also been broadcast on various international festivals and attracted various international media.
Duration: 110 Minutes
Cast: Chelsea Islan, Pevita Pearce, Karina Suwandi, Hadijah Shahab, Ray Sahetapy.
Synopsis: Tells the story of Alfie who lives alone after the mysterious death of his mother. Alfie has a father who decides to remarry another woman and start a new family. One day, Alfie's father, who was a successful businessman, fell into poverty and soon died under mysterious circumstances. To find out the cause, Alfie visit her father's villa. Then, she experienced various strange events that terrorized his life.
IMDb Score: 6/10
10. Kafir (2018)
The director of this Indonesian horror movie, Sebelum Iblus Menjemput, offering classic horror vibes. You will not see much jump scare, but the atmosphere settings depicts a very gripping atmosphere.
Duration: 97 Minutes
Cast: Putri Ayudya, Sujiwo Tejo, Rangga Azof, Nadya Arina.
Synopsis: Starting one night while eating with his family, suddenly the father vomited glass from his mouth and in the end he died. After the father's death, the family disturbed by strange events. The mother even oftenly gets terror that makes her attitude weird. Besides that, every shaman in their village suddenly died under mysterious circumstances and their house burnt. Andi and Dina as a family try to find out the cause and try to protect their family.
IMDb Score: 6.9 / 10
11. Ratu Ilmu Hitam (2019)
This film directed by Kimo Stamboel is adapted from an old school horror film with a similar title released in 1981. This film may not be too many had jump scares, but the terror that occurred managed to terrify the audience.
Duration: 99 Minutes
Cast: Adhisty Zara, Ratu Firman Hakim, Putri Ayudya, Hannah Al Rashid, Ario Bayu, Ari Irham.
Synopsis: This Indonesian horror movie tells the story of a family who visits the orphanage where his father was raised. The purpose he came to was to visit his caregiver who gets seriously ill. But , they get terror and strange events from someone who has a grudge.
IMDb Score: 6.7 / 10
12. Perempuan Tanah Jahanam / Impetigore (2019)
Joko Anwar shocked the Indonesian film industry again with the horror film category through his work entitled Perempuan Tanah Jahanam. This story that contains mysticism in culture and art can deliver Indonesian films to pass the selection as the best international feature film at the 2021 Academy Awards.
Duration: 106 Minutes
Cast: Tara Basro, Faradina Mufti, Aghniny Haque, Asmara Abigail, Marissa Anita.
Synopsis: The story of this film begins with a woman named Maya who suddenly comes under attack from a stranger. That person injured Maya's thigh, but was then shot dead by the police. Maya finds a roll of paper that is inside the wound that presumed as a talisman. Due to economic problems, Maya intends to return to her hometown, Harjosari. There are many oddities in this cursed village that has brought terror to Maya and her friend who escorted her to the village.
IMDb score: 6.8 / 10
Those are the 12 recommendation of Indonesian horror movies by Flokq! Hopefully you can feel the excitement in watching this quality horror film from Indonesia. Visit our blog site for more recommendations!
Also Read: Horror Movies For Halloween