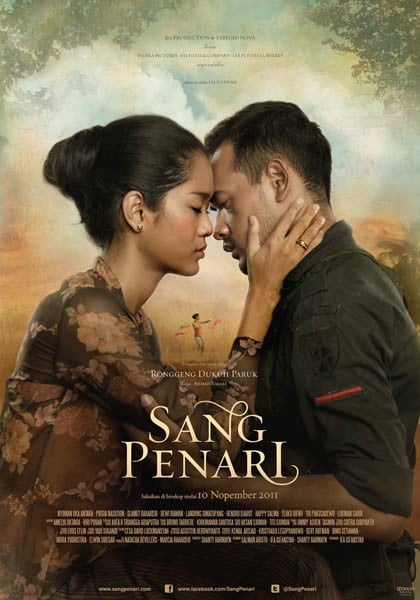 Many Indonesian films are too good to be left alone. Various genres and also entertaining storylines. films that show stories about Indonesian society as well as their culture. Indonesian films that are getting better and satisfying the audience will be more interesting to watch. Here we provide a list of Indonesian films that are suitable for expats!
People also read: 7 Best Romantic Movies of All Time
The Raid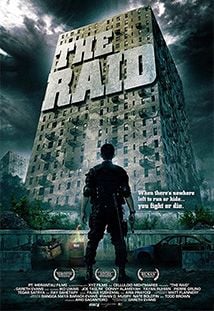 As one of the movies that succeed to reach the title of best box office movie in Indonesia, The raid is surely a movie that we cay say has its level compared to another local movie. Another thing that might prove how good this movie is – the fact that The Raid was able to get into the US box office and also at that time, this movie was able to secure its place in the 11th position of the most-watched movie.
The Raid surely brings other perspectives to a commoner in how local movies can reach the audience differently compared to before. The story that brought up by The Raid is telling about a mission that is given to a special force team to clear out a gang of mafia and get a certain VIP out of their hideout. This movie also succeeds in mixing a traditional martial art, Pencak silat, inside the fights in this movie, make it as something that might be unbelievable to watch.
A Copy of My Mind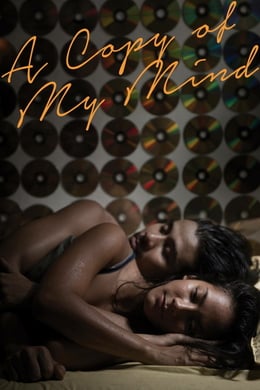 With a story about pure love, Joko Anwar, the producer of this movie, succeed to make the audience cries their heart out with this movie. Kost room, Traffic, Warteg, wet street, might be familiar in the slum area of Jakarta. With different perspectives and views, Joko Anwar is trying to take the audience also to be inside the movie, as if they are there with the actors and actresses. From the view that is in the entire movie, we can see that this movie is trying to combine living with poverty and the hard life to survive the Jakarta lifestyle. This movie was supposed to 'hit' the rich who forget to see the life around them.
Impetigore (Perempuan Tanah Jahanam)
Another movie that we recommend is Impetigore, another box office movie by Joko Anwar's directorial skills. This movie is not only a hit in Indonesia, but it also getting many praise in a lot of countries such as in the Netherlands. After the highest top-selling horror movies in the Indonesian cinematic history, Satan's Slave (Pengabdi Setan), Joko Anwar made a comeback with Impetigore. This movie has a cultural setting, making this movie perfect to be in the night slot of film festivals. This movie talks about a female protagonist, Maya, that is trying to find what is left for her in the land of Java. Joko Anwar succeeds to make the atmosphere in the screening as something terrifying and spooky for its audience. 
People also read: Best Thai Rom-Com Movies
The Rainbow Troops (Laskar Pelangi)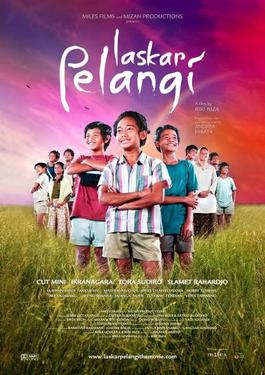 The rainbow troops or Laskar Pelangi is a movie that adapts from the bestselling book by Andrea Hirata in 2004. The storyline is based on the writer's childhood life when the writer used to live in a Sumatran remote island named Belitong. The plot of this movie is talking about the life stories of the village children that struggle to achieve a good education and their big dreams in the future. This slice-of-life movie is not only brought up the cheerful life of the children but also the heartbreaking part of the poverty and corruption that persists in Indonesia. The director of the rainbow troops, Riri Riza, succeeds in bringing the sensitivity of this movie and the story also succeed to reach the audience. Because of that, The Rainbow Troops succeed with a total of 4.6 million cinema audiences in Indonesia.
The Act of Killing (Jagal)
  The act of killing might be terrifying and unbelievable to watch. This movie is a documentary of Indonesian that might be more familiar as Jagal. Joshua Oppenheimer is the smart brain behind this documentary, as the producer, Oppenheimer succeed in making the history that might Indonesian closed their ears, try to open their mind. A lot of side of this documentary is of the footage of Pemuda Pancasila, a group from the North Sumatra. This movie talks about the massacre of the communist in the '60s. Inside this documentary, The Pemuda Pancasila re-act the massacre and how they do it back in the 60s. It might be disturbing for you to watch, but this praised movie can be in your playlist if you want to know more about Indonesian history. 
Marlina and The Murderer in Four Acts (Marline si Pembunuh dalam Empat Babak)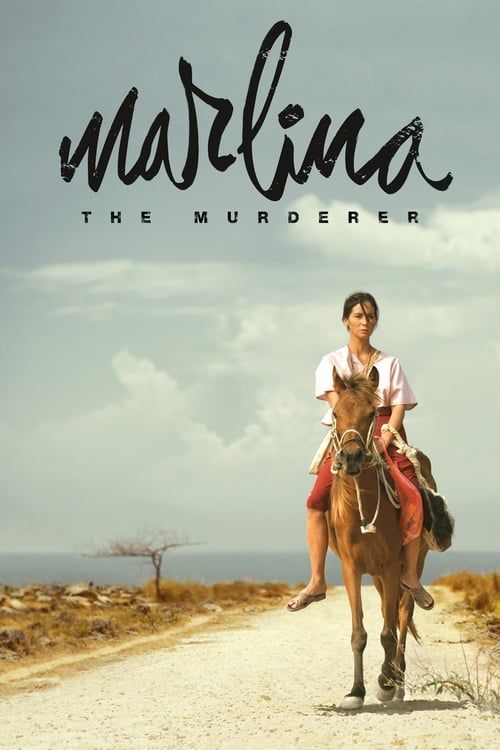 If you're looking for more movies that can be added for your next must-watch, we have something for you. Marlina and the murderer in four acts or maybe more popular as Marlina si Pembunuh dalam Empat Babak is a drama movie that helmed by Mouly Surya's directorial excellence. Marlina and the murderer in four acts is a 'satay western' type of movie. It combines the idea of feminism that comes from the western culture with the Indonesian culture. The movie can be described as pieces that are divided into four parts, this might be new to the Indonesian film industry. This movie talks about the female protagonist, Marlina, that is doing her revenge because she is raped by local men
People also read: 11 Sad Anime Movies to Watch at Home
In the Absence of the Sun (Selamat Pagi, Malam)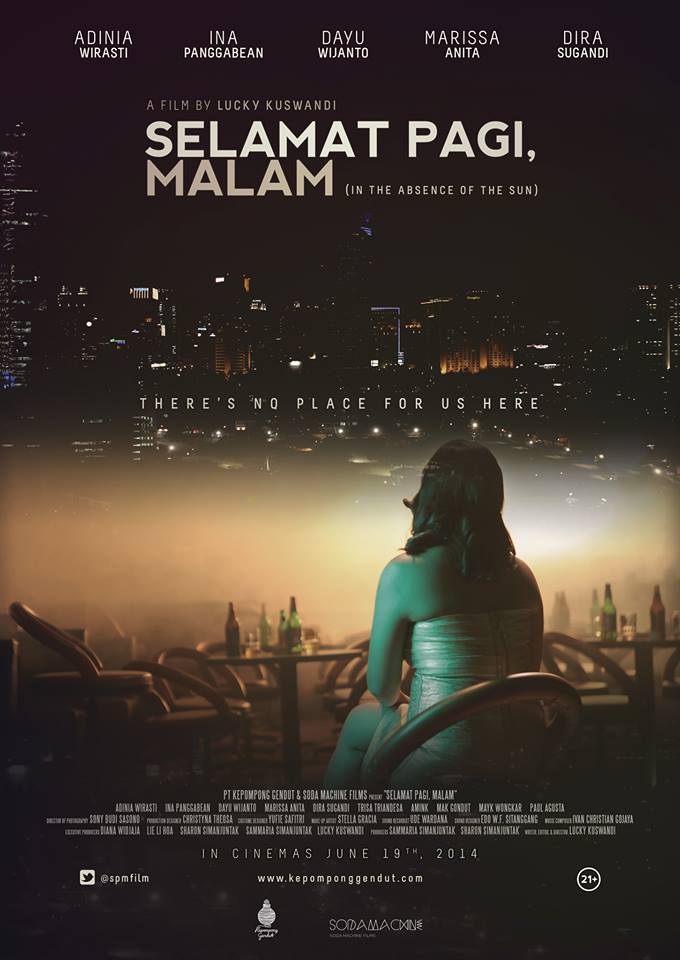 In the absence of the sun might be magnificent and beautiful to watch. This movie talks about three women that have their own life and struggling with their private problem in the city of Jakarta. Gia, who feels like she lost her home because it been a while for her to come to Jakarta. Surya, the widow who just left by his late-husband and discovered his dark secret. And lastly, Indri, a girl that is been doing her job as a gym assistant that dreams to meet a rich man that can satisfy her needs.
Petualangan Sherina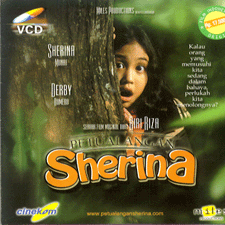 Do you want to try something different? If you're looking for something refreshing and light, we have something for you. A musical movie named Petualangan Sherina can be your next watch list. Through Riri Riza's directorial briliance, it will serve its audience with a movie that talks about a little girl, Sherina. The plot is about the energetic and smart Sherina that lives in Jakarta. She tries to fight the bullying friend and also the kidnappers. This movie is family-friendly so you can watch this movie with your beloved ones.
The Dancer (Sang Penari)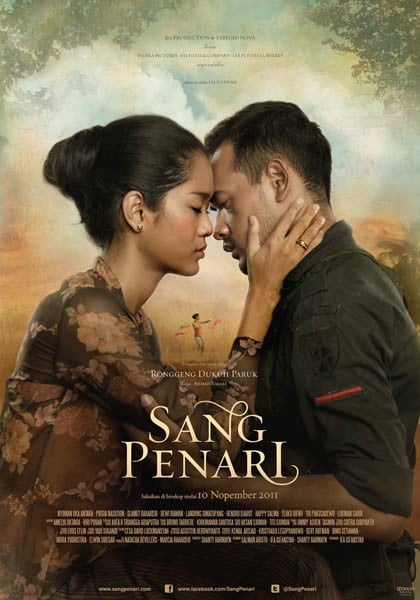 Another Indonesian movie that is too beautiful for you to not watch. The Dancer or maybe more well known as Sang Penari can make your jaw drop with its cultural setting. This movie is based on trilogy books that are created by Ahmad Tohari. The movie might be quite complex and have many aspects inside this movie. This movie is talking about the love story that happened in a poor village in the area of Java. This movie has heavy cultural setting, so you can watch it if you want to know more about Indonesian culture. 
People also read: Must-Watch Movies of 2019
What's Up Love? (Ada Apa Dengan Cinta?)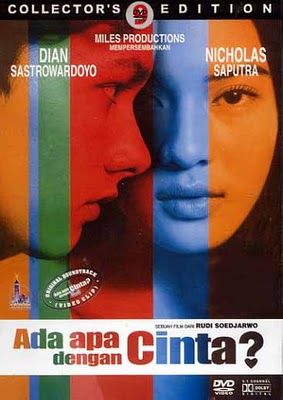 In Indonesia, this movie got to the cinemas in 2002 as Ada Apa Dengan Cinta?. What's up with love features a female protagonist, 'Cinta'. With a chick-flick genre, this movie was and keeps being the most-watch movies for Indonesian youngsters. The plot of this movie was exciting, fun, and of course with a little bit of twist. This movie is consists of the sweet and bitter lives of teenagers, friendship, and puppy love between the protagonists. This movie also completed with a memorable soundtrack that filled the entire movie – a plus point for this movie.
So, now we have 10 interesting movie recommendations to watch. Go start watching them and don't forget to see other recommendations on our blog!