North Jakarta, especially in the areas of Kelapa Gading is quite an elite area which become the main target for people to build international schools here. Most of the students who come to study in international schools in North Jakarta live around the area of PIK, Kelapa Gading, Pluit, Sunter, etc. Those international schools not only provide a good curriculum to facilitate those who want to continue their study to top universities but also to give a high quality of education with great values. Here are some of the best international schools in North Jakarta that you might want to take a look at.
Read also: Top International Education Fairs in Jakarta
1. North Jakarta Intercultural School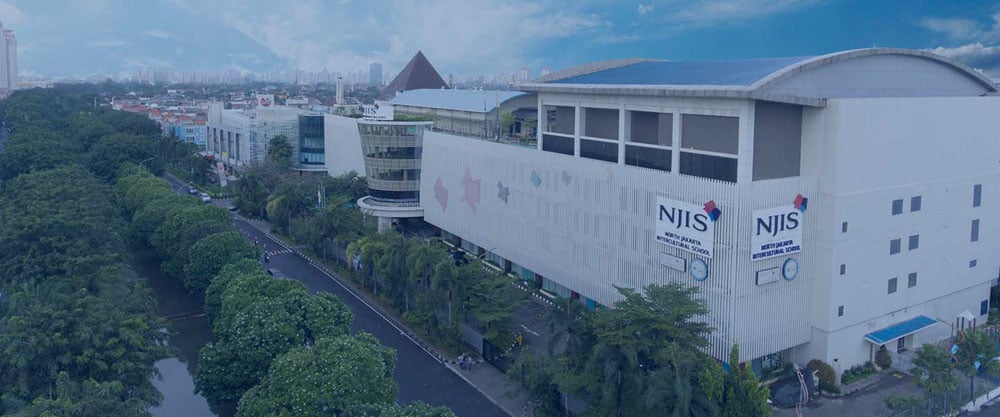 NJIS is one of the schools that uses an American curriculum. It was established in 1990 by Larry Bally and amalgamated by the Agung Podomoro Group. It was the first international school in North Jakarta. This school is a member of East Asia Regional Council of Schools (EARCOS) and is accredited by the Accrediting Commission for Schools of the Western Association of Schools and Colleges (WASC). The outcomes of the students in NJIS are WE ACT. It stands for a global worldview, engaged learners, academically minded, communicate confidently, and thinks clearly. The facilities inside this school are ICT, indoor swimming pool, theatre, dance/ballet room, STEM lab, library, music room, playground, and lounge. They offer education from pre-school, pre-kindergarten, kindergarten, primary, middle school, and upper school.
Address: Jl. Boulevard Bukit Gading Raya, RT.15/RW.3, Klp. Gading Bar., Kec. Klp. Gading, Kota Jkt Utara, Daerah Khusus Ibukota Jakarta 14240
Phone Number: (021) 45865222
Website: https://www.njis.org/
Tuition fees: Rp59.000.000,00 – Rp252.200.000,00
2. Gandhi Memorial International School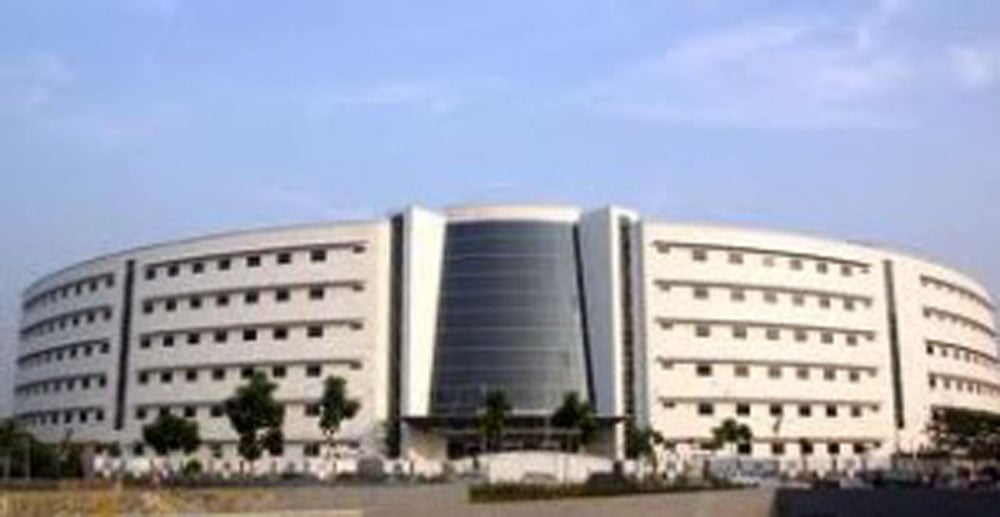 The main program in this school is International Baccalaureate. It is a private international school and was the first school with the IB curriculum. The majority of the students come from Indonesia and India. The school has four house systems which are Tagore, Katini, Lincoln, and Tolstoy. The school is accredited by the University of Cambridge Local Examinations Syndicate (IGCSE, Examinations), the Board of Secondary Education, Association of Indian Universities, Australian Music Examinations Board (Melbourne), University of Delhi and the University of Mumbai. There are so many extracurricular activities and events to sharpen the skills of every student. The facilities including library on the second floor, computer labs, music rooms, seminar rooms, gymnasium, toilets, a soccer field, an indoor assembly area, canteen, and classrooms, including science labs to do practical experiments, and drama room.
Address: Jl. HBR Motik No.Kav 1, RW.10, East Pademangan, Pademangan, North Jakarta City, Jakarta 10630
Phone Number: (021) 65865667
Website: http://www.gandhijkt.org/
Tuition Fees: Rp70.000.000,00 – Rp127.000.000,00
3. Singapore International School (SIS) Kelapa Gading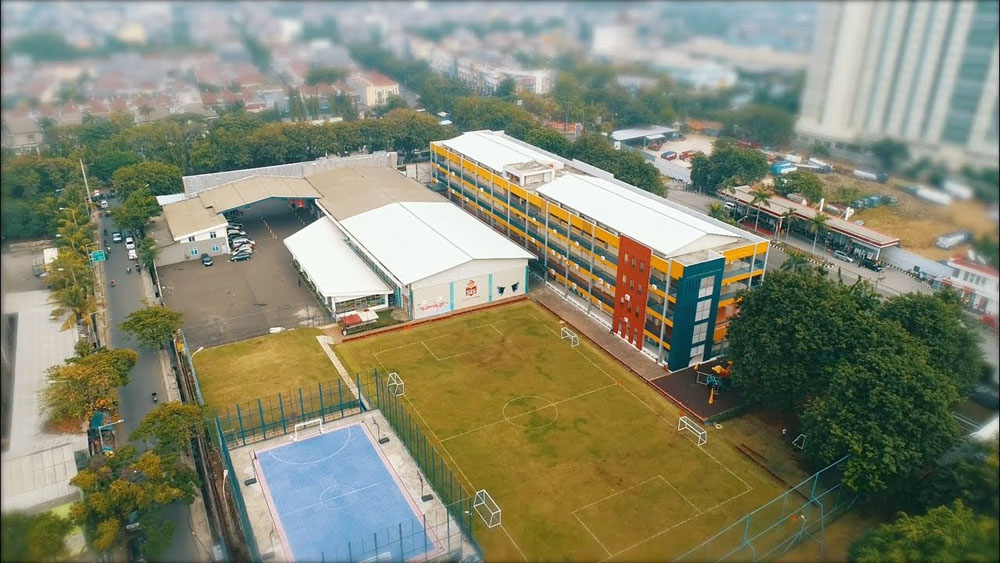 This school adopts both of the Singapore and Cambridge curricula. The education aims for students aged 13 – 16 years old. It also offers a scholarship for students who manage to achieve good scores in some subjects and pass through the interview. For Junior college, the program is using the IB curriculum to help students excel and succeed at university.
The five core values through the learning activities are respect, integrity, innovation, perseverance, and collaboration. This school offers education from primary to junior college students. The academic program is adopted both of the Indonesian potential and Singapore's methodology. In terms of facilities, the school provides meeting areas, a canteen, a library, sports facilities, etc.
Address: Jalan Pegangsaan Dua No.83, RT.10/RW.3, Pegangsaan Dua, Kelapa Gading, RT.10/RW.3, Pegangsaan Dua, Kec. Klp. Gading, Kota Jkt Utara, Daerah Khusus Ibukota Jakarta 14250
Phone: (021) 4608888
Website: https://sisschools.org/
Tuition Fees: Rp39.000.000,00 – Rp185.000.000,00
4. Penabur International Kelapa Gading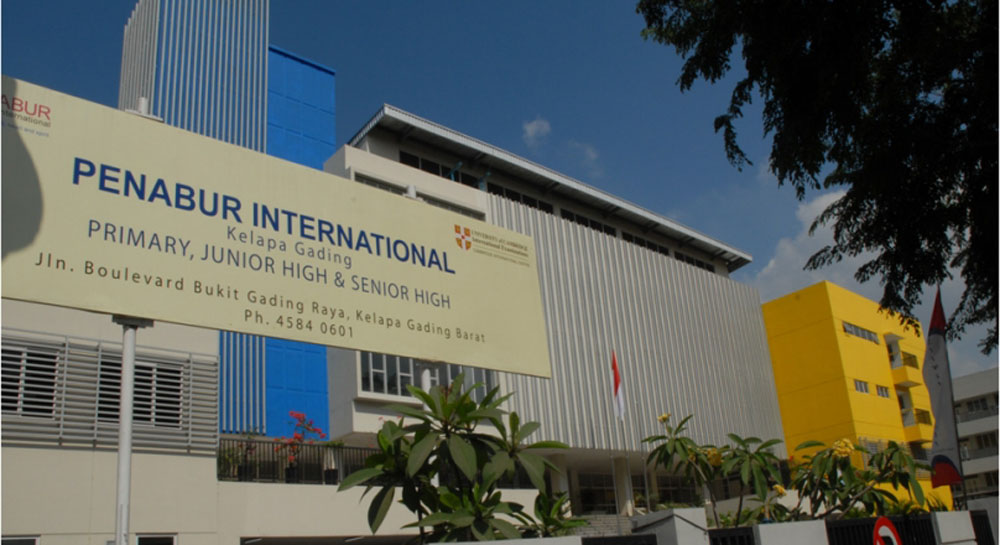 It designs to meet the needs of students who implement the Cambridge International Examinations (CIE) Curriculum and National Curriculum. Besides, it's also developed under Yayasan BPK Penabur which is a Christian school. Thus, the values will be based on Christian Bibles and challenge to be adaptable in an international environment.
Penabur International Kelapa Gading provides education for children aged 1.5 years old – 18 years old. Students are encouraged and taught to be independent, self-confident, and able to continue their studies in major English-speaking universities throughout the world. The facilities including Air-conditioned classrooms, Wi-Fi access throughout the school, Multi-media classes, Library, ICT laboratory, Science laboratory, etc.
Address: Jl. Tanjung Duren Raya No.4 Gedung Ukrida Blok E lt.6 Jakarta Barat 11470
Phone Number: (021) 56669656
Website: http://spk.penabur-intl.org/
5. Bunda Mulia School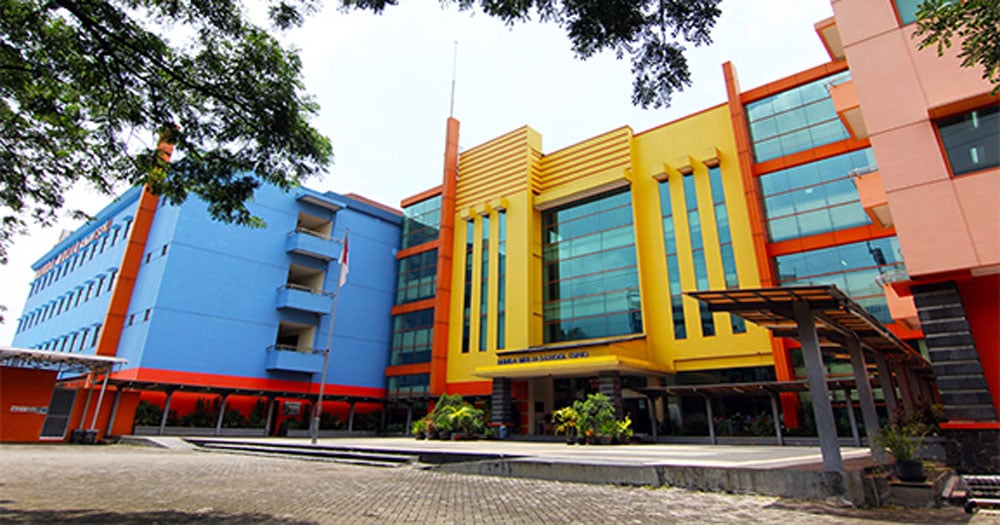 Bunda Mulia School is a Cambridge school that offers early childhood, primary, middle school, and high school education. The vision and mission of this school is to provide holistic education to nurture the growth of each student. The programs provided by each student are after school programs and curricular activity program. It includes coding, taekwondo, swimming, soccer, karate, modern dance, basketball, table tennis, engineering, cooking, games, choir, art & craft, Zumba, science & technology, etc. Students are also provided with community programs to build empathy and motivate them to be lifelong learners. In terms of class capacity, each class has a maximum capacity of up to 25 students to make the whole learning process more conducive.
Address: Jl. Lodan Raya No. 2, Jakarta Utara, DKI Jakarta, Indonesia 14430. North Jakarta.
Phone Number: (021) 6909742
Website: https://bundamulia.sch.id/