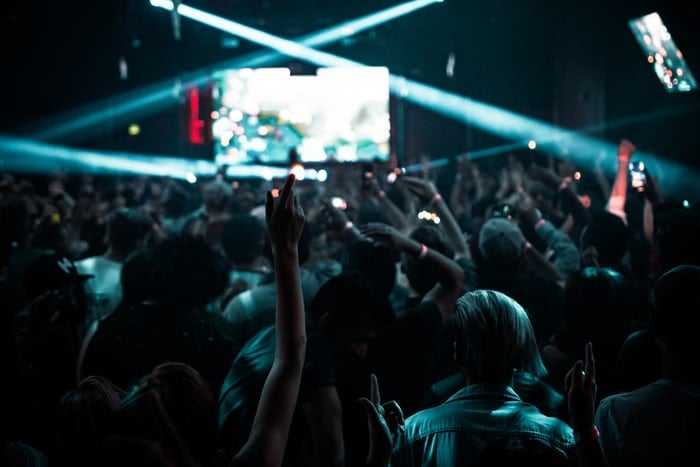 Living in DKI Jakarta with busy activities often makes you feel bored and tired. Sometimes you also need entertainment to treat boredom and fatigue. But this won't be difficult if you live in a Jakarta apartment near a nightclub. You will not be bored because you can easily go to a nightclub after work or on a weekend.
Here are some recommendations for Jakarta apartments near nightclubs from Flokq.
One of the prestigious areas known for its exciting nightlife. Senopati Apartment is a Jakarta apartment that is close to many nightclubs to bars. This area is suitable for those of you who want to live with ease and comfort. Moreover, its location is close to the center of famous business districts, such as Sudirman, Senayan, Kemang, and also the business center in Central Jakarta.
The location is so strategic and close to upscale shopping places to entertainment venues such as nightclubs. Within a 10-minute drive, you can reach Pacific Place, FX Sudirman, or Senayan City. In addition, this area is also full of various culinary options. Starting from a coffee shop, classic European cuisine, or Asian food.
Address: Jl. Senopati No. Kav. 41, RT.8/RW.2, Senayan, Kec. Kby. New, South Jakarta City, Special Capital Region of Jakarta 12190
Price: Starting from IDR 6,500,000 per month.
Nearby nightclubs: Fable, SOIREÉ, Dragonfly, GIOI, DUCK DOWN BAR, Lucy In The Sky.
The Wave Apartment is a South Jakarta apartment that is part of the Rasuna Epicentrum superblock. This complex consists of Rasuna Park, Epicentrum Mall, Club Rasuna, Plaza Festival, etc. Its location in Kuningan, South Jakarta, is a strategic location for you to travel to various places in Jakarta. Ranging from shopping to meet daily needs to fill the nightlife in bars and nightclubs. Everything will be fulfilled well if you live in The Wave apartment.
There are modern shopping centers such as Epicentrum Walk and several restaurants serving Asian food at affordable prices. Or if you want to go to the mall, you can try going to the Plaza Festival mall. This mall is a mid-range mall with various cheap shops inside. So even though you live in Jakarta, it doesn't mean you can't save money. In fact, it only takes you 10 minutes to get to bigger and more complete malls, such as Kasablanka Mall, Ambassador, Kuningan City, and Lotte Avenue.
Address: The Wave Tower Coral Apartment, RT.5/RW.1, Menteng Atas, Setiabudi, South Jakarta City, Jakarta 12920.
Price: Starting from IDR 5,400,000 per month.
Nearby nightclubs: BLOWFISH, Kampoeng Gali 1910, GF13 PUNX CLUB, Exodus Club, Dragonfly, Bauhaus 1933, and Fable.
People also read: 25 Jakarta Apartments with Monthly Payment 5 Million
A luxuriously designed Jakarta apartment located right in the heart of Kemang, South Jakarta. This area is known for its wide selection of bars, restaurants, and nightlife. Another plus of this area is that it is located in a friendly area for expatriates. Including The Mansion apartment which is quite popular among expatriates. In fact, this area is often referred to as the Jakarta version of Seminyak.
In addition to its various bars and restaurants, this area also houses other facilities such as malls, supermarkets, schools, and hospitals. You only need 5 minutes by driving to get to the nearest shopping center, Lippo Kemang Mall. This mall is a middle to an upper shopping center with complete contents. Starting from supermarkets, banks, drug stores, clothing stores, salons, and restaurants. Also, a large outdoor place to just relax while chatting with friends.
Address: Jl. Kemang Raya No.3-5, RT.1/RW.7, Bangka, Kec. Mampang Prpt., South Jakarta City, Special Capital Region of Jakarta 12730
Price: Starting from IDR 14,000,000 per month
Nearby nightclubs: Vibes Indonesia, Lucy in The Sky, Beer Brother Kemang, i-Six Bar.
Sudirman Hill Residence is a Jakarta apartment located in the SCBD urban area, South Jakarta. This apartment provides a luxurious and modern life. The facilities are more than enough to make you comfortable having a life here. This apartment is located in one of the busiest areas in Jakarta. Each unit is fully equipped with a large electrical capacity and is very convenient for those who wish to bring their own furniture and design their living space. Without a doubt, this area is the busiest and most strategic location in Jakarta.
To go to the shopping center, you can visit Senayan City, Plaza Senayan, Grand Indonesia, Plaza Indonesia, and Fx Sudirman. These malls provide basic needs to branded shops to meet your daily needs. You can also easily find restaurants and bars. Starting from western food, Chinese food, to Indonesian food, everything is available. You just have to choose it according to your taste that day. Regarding nightlife, you also don't need to worry, there are lots of choices of bars and restaurants that you can visit.
Address: Jl. Rubber Pasar Baru Barat 5 No.92, Karet Tengsin, Tanah Abang District, Central Jakarta City, Special Capital Region of Jakarta 10250
Price: Starting from IDR 8,500,000 per month.
Nearby nightclubs: Beer Garden SCBD, Lucy in The Sky, Dirty Laundry Jakarta, Beer Hall, The Swillhouse, The Pallas.
This upscale Jakarta apartment located in Cilandak, Branz Simatupang is inspired by the waterfall motif that offers natural beauty. Coming to Branz Simatupang, you will be greeted by the Grand Stairs Lounge, a relaxing place to chat with guests. The door openings provided in each unit are inspired by waterfalls to create a dynamic and futuristic space. This apartment is surrounded by several schools, hospitals, and shops.
Branz Simatupang is one of the right places to stay for expatriates. Moreover, its strategic location coupled with easy transportation access. With easy transportation access, Branz Simatupang is the right choice for those of you who want to live in the city center with an urban lifestyle. For evening entertainment, you don't need to worry because there are many choices of bars and restaurants.
Address: Jl. R.A.Kartini No.10, RT.10/RW.4, West Cilandak, Cilandak, South Jakarta City, Jakarta 12430.
Nearby nightclubs: Connoisseur Wine Lounge & Resto, Jenja, De Hooi, Satu Lagi Bar, Noname Bar, 25th avenue.
People also read: Top 4 Apartment with Tennis Court in South Jakarta: Flokq's Picks!
This apartment is located just 5 minutes from Kemang main street. The area is quite famous among expatriates who have a long-term plan to live in Kemang. Near Marbella Apartment, you will find some famous clubs and bars.
It is also close to the shopping center Lippo Mall Kemang which can be reached in 15 minutes. Inside the apartment, you can use many facilities such as a rooftop swimming pool, jacuzzi, fitness center, and many more.
Address: Marbella Kemang Residence, Jl. Bangka Raya No.45A, RT.11/RW.11, Pela Mampang, Mampang Prapatan, South Jakarta
Nearby nightclubs: Pub Irlandia Murphy, Parc19, Fj on 7, and Amigos
Located in the strategic area of South Jakarta, this apartment offers easy access to many entertainment centers and shopping centers in Kemang. Besides, it is a flood-free apartment with a higher position of its foundation.
If you live here, you can rest comfortably in a fully furnished unit. Need to work from home? Don't worry, because Kemang Apartment has a high-speed internet connection for every tenant. Moreover, you are able to enjoy the public facilities like a swimming pool, gym, table tennis court, and mini-golf.
Address: Jl. Bangka Raya No.7, RT.4/RW.1, Mampang Prapatan, South Jakarta
Nearby nightclubs: Monopoli Hotel, Nu China Bar & Lounge, BLOWFISH
Looking for a Jakarta apartment near nightclubs in the SCBD area? If you're looking for a luxury apartment with five-star services, this might be your best option.
Sudirman Suites Apartment is surrounded by many skyscrapers and offices in the business district. You can also find some prestigious shopping malls like Grand Indonesia and Plaza Senayan nearby.
This premium apartment only serves the best service for the tenants. There is a rooftop garden where you can relax while enjoying the city lights. You can also enjoy your me-time at the jacuzzi or swimming pool.
Address: Jl. Jend. Sudirman No.36, RT.14/RW.1, Bendungan Hilir, Central Jakarta
Nearby nightclubs: B.A.T.S. Bar and Restaurants, Aphrodite Bar & Restaurant, ARTOZ Bar, K22 Bar
Another apartment near nightclubs in Sudirman is Istana Sahid. Consists of 22 floors with a total of 188 units, this apartment offers easy access to many vital places. Wanna go to the mall? You can visit the Plaza Semanggi, Grand Indonesia, or Plaza Indonesia.
This place is also accessible from other famous areas in South Jakarta and Central Jakarta, including the entertainment center in Kemang. Inside the building, you can buy groceries at Daily FoodHall and find other premium facilities to fulfill your needs.
Address: Jl. Jend. Sudirman No.Kav 86, RT.10/RW.11, Karet Tengsin, Central Jakarta
Nearby nightclubs: Skye and Cloud Lounge, Basque, Loewy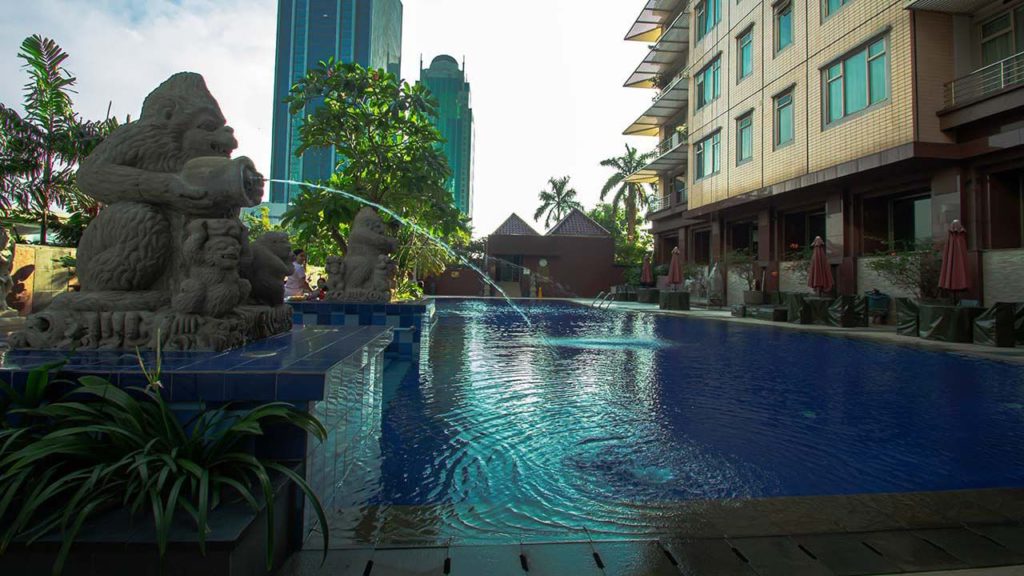 This budget apartment is located in North Jakarta and is close to some nightclubs. Despite the busy environment around the complex, Gading Nias Residence has plentiful facilities to maximize your comfort.
Here, you can use the large swimming pool, train yourself at the fitness center, or play with your children at the kids' playground. There are some famous restaurants nearby too.
Address: Jl. Pegangsaan Dua No.313, RT.13/RW.3, Kelapa Gading, North Jakarta
Nearby nightclubs: Holywings, Double Six International Karaoke & Club, Will's Restaurant and Bar, Eropa Sport Bar & Cafe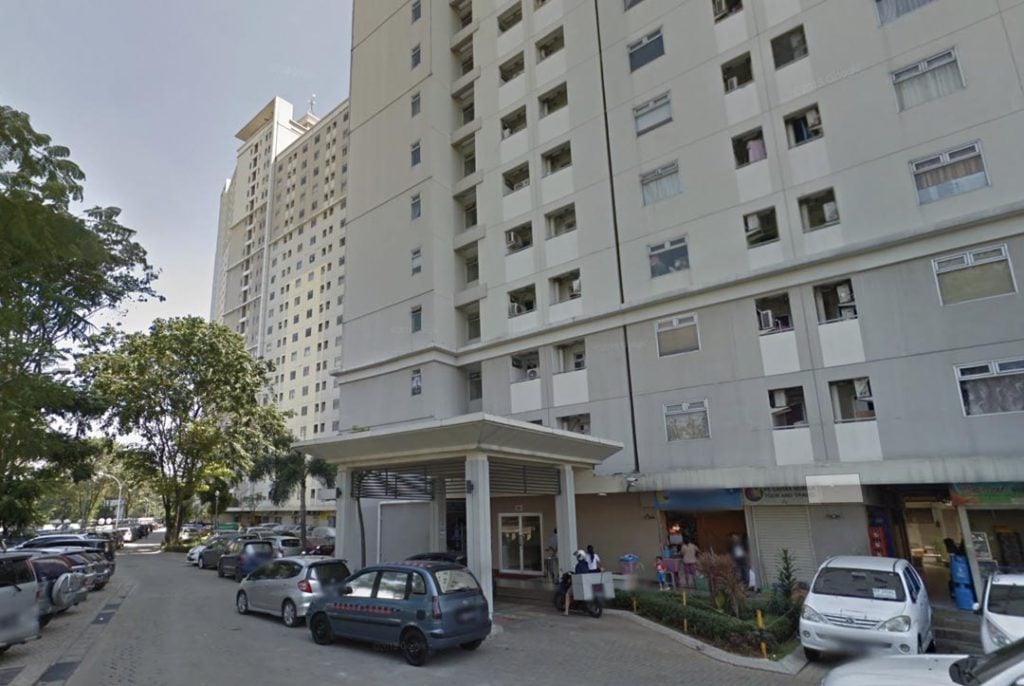 ---
So, that's all 10 recommended Jakarta apartments near nightclubs for you. If you're planning to rent an apartment, go to Flokq's homepage here, ok?