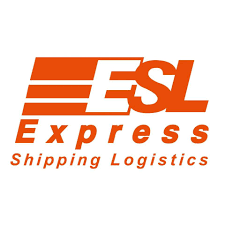 Sending and receiving packages has never been more prevalent in Indonesia. Whether it's sending gifts to friends in another town, or simply on another side of town, couriers are widely popular. Especially for big towns like Jakarta, courier services are used by almost everyone. To help you out in case you need it, here are Jakarta's top 10 courier services (not in any particular order)
Between Cities
1. Pos Indonesia
Having been around almost as long as the country itself, Pos Indonesia is one of the reliable delivery services for Jakarta that is also used by many generations of Indonesians. With its 11 regions of operations, it covers all of the provinces in Indonesia. With more than 3.000 post offices, Pos Indonesia has operated in inner-city areas, outer-city areas, and even remote areas. Pos Indonesia is also in cooperation with Western Union to expand its operation internationally especially for money transfers. Their services include Surat Kilat Khusus and Express Nextday, with an estimated time of arrival 2-4 days and one day.
Website: https://www.posindonesia.co.id/
2. TiKi
As one of the oldest names in the business, TiKi nowadays still retains its quality with its various delivery service options for Jakarta and Indonesia as a whole. It started doing business back in 1970 and at one point had the same management with JNE's services before separating. They provide 5 reliable services which are ECO, REG, ONS, HDS, and SDS. If you want the faster ones, choose the ONS (One Night Service) option or the SDS (Same Day Service). With their scope of operations covering 98% of all postal codes in Indonesia, customers shouldn't worry about sending to anywhere.
Website: https://tiki.id/id/home
3. JNE
A legendary name in the courier service not just in Jakarta, but also in Indonesia, JNE is actually part of the TiKi company but has split up. Now JNE stands as itself and TiKi also stand each as their own courier service company each with their attractiveness. It is established in 1990 and is now one of the best companies. JNE has four types of services available which are OKE, YES, REG, and SS. These services will arrive in 2-3 days for OKE, 1-2 days for REG, a day for YES, and one day with special service for SS. 
Website: https://www.jne.co.id/id/beranda
4. J&T
As a new name in the game, J&T has already proven its worth by operating its courier services in big cities such as Jakarta steadily since 2015. Now, J&T has perfected their expertise and has successfully partnered with various reliable companies. These partners include eCommerce giants such as Tokopedia, Shopee, Bukalapak, and even tech companies such as Oppo. Their expertise is also seen from their innovations such as opening an automated sorting warehouse in 2018. The automated process was then available in Semarang and Surabaya. They also provide a smartphone application for customers to easily track their services, available in the App Store and Play Store. J&T now operates outside of Indonesia to Malaysia, Thailand, the Philippines, and Vietnam.
Website: https://www.jet.co.id/
5. Wahana Express
A relatively new name, being established back in 1998, Wahana Express is one of the top courier services in Jakarta or even Indonesia, it is a part of PT Wahana Prestasi Logistik's booming business. In 2012, it opened its first branch abroad in Singapore to expand its scope of operations within Southeast Asia. Since then, they have expanded to another Southeast Asian country, Malaysia, to expand their ability to export goods. Wahana also provides storehouse services for customers that have the same level of reliable quality for storing properties. Their reliable nation-wide delivery service is called the Domestic Express Services which will deliver your package within 5 days.
Website: https://www.wahana.com/
6. SiCepat
Another relatively new name in the business, SiCepat courier service was established in 2004 in Jakarta and is now providing steady quality for Indonesians. Two of their most trusted services are BEST (Besok Sampai Tujuan) and REG (Regular). These services take one day and 1-2 days of delivery, respectively. SiCepat also provides online or SMS tracking for packages so that customers won't have to worry about their packages. It is also possible to have their fast 15-hour delivery that will surely make waiting not a problem anymore.
Website: https://www.sicepat.com/
7. ESL Express
Established back in 1995 as part of a business diversification by PT Eka Sari Lorena Transport, ESL Express now provides its courier services not just in Jakarta, but also nationally. As of now, every province in Indonesia has been covered by ELS Express's delivery service through its many offices. Through all of their hard work, they've come to accomplish and achieve many awards. These achievements include The Fastest Growing by Franchise and Business Opportunity Award 2012, Best Agent Partner by Best Opportunity Award 2013, and Digital Popular Brand Award 2016. They provide many types of services ranging from Road Express, Sky Express, Trucking Express, and many more. 
Website: http://www.esl-express.com/
8. Anteraja
Oriented toward helping eCommerce an even easier process, Anteraja tries to deliver (pun intended) the best digital-oriented delivery service in Jakarta and even Indonesia. Already providing service in 30 of Indonesia's provinces by February 2020, Anteraja is one of the best alternatives besides the delivery giants. With their courier agents, called Satria Anteraja, they will deliver your packages with high-quality punctuality and customer service. Their selection of delivery service is quite simple, Next Day or Regular. Next Day, as the name suggests, will deliver your package within a day. Regular on the other hand will get your package to its destination within 1-2 days.
Website: https://anteraja.id/
Read also : Hottest Merchants on GoFood
9. JET Express
This one is a courier in Jakarta and all over Indonesia that delivers your packages and documents as if they were our own. They move packages of various kinds, from small personal letters and documents to garments! With rich experience in logistics, supported by their world-class technologies and strong recruitment policies, JET express will continue to grow and expand as it now has more than 14 big branches around Indonesia. They provide you an SMS notification about your package's status, have real-time tracking, trusted insurance, and e-courier system that you can download in the apps/apple store. Usually, they will deliver your package within 1-2 days.
Website: http://www.jetexpress.co.id/
Within the City
9. Go-send
Even though the super-app is usually used for food delivery and ride-sharing, Go-send is increasingly reliable even for regular courier services in Jakarta. The Gojek app's Go-send feature will offer Jakartans two options which are Go-Send Instant and Same Day Delivery. Go-send instant will approximately be delivered to the destination in two hours. Same Day Delivery, on the other hand, will have a driver pick up the package approximately four hours after your request. Then, the driver will approximately deliver the package four hours after he or she receives the package. Of course, you can easily pay both services with their e-wallet which is Go-pay.
Website: https://www.gojek.com/
10. Grab Delivery
Widely used by Indonesian shops selling through online marketplaces, Grab courier services in Jakarta delivers your package safely and with quality. These services include Rocket Delivery by GrabExpress, Grab Instant, and Grab Same Day. They will send you your package within an hour, three hours, and six hours, respectively. As with all Grab services in Indonesia, you can pay using OVO (an e-wallet).
Website: https://www.grab.com/id/
There you have it, the finest and fastest national courier services in Jakarta. Do note that they all have many similarities. However, sometimes there is a certain factor of convenience that makes one more attractive. Maybe they have more offices, maybe they're closer to your apartment, maybe they have discounts. So inspect closely to get the best option for your delivery service!