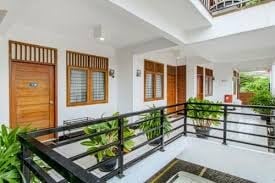 Settling Down
Don't Miss It! A Complete Guide to Find the Best Kost in Bali
Vacationing to Bali requires you to choose an accommodation. Choosing lodging is one of them influenced by the budget you have. In Bali, there are various types of lodging that you can choose and adjust to your budget and the standards and criteria you want.
One of the lodging options available in Bali is kost. Generally, Kosts are used to stay or stay for a fairly long duration, but in Bali, Kosts are available that offer daily or weekly rental according to your holiday destination in Bali. Curious about kost? Check out the following reading to find out more about kost in Bali.
What is Kost?
Kost is a room rental service that is generally rented out for a certain duration and at a set price. Kosts have become a very common choice of residence in Indonesia, and are generally the main choice for students so that many Kosts are located close to a campus.
Most of the Kosts are usually in a house that is specially made and used as kost housing. Some other Kosts are in the form of one room in a house, or in other words, you live with family members of the owner of the Kost. Kosts are usually equipped with a bathroom in the room to increase the comfort of the occupants.
Basic Facilities of Kost Room
Even though it is only in the form of renting a room, you still need to pay attention to the facilities available in the kost room. The existence of these facilities will certainly affect kost prices, but always prioritize comfort so that you feel at home living there. Here are some basic kost room facilities that you need to know.
1. Clean and Comfortable Bathroom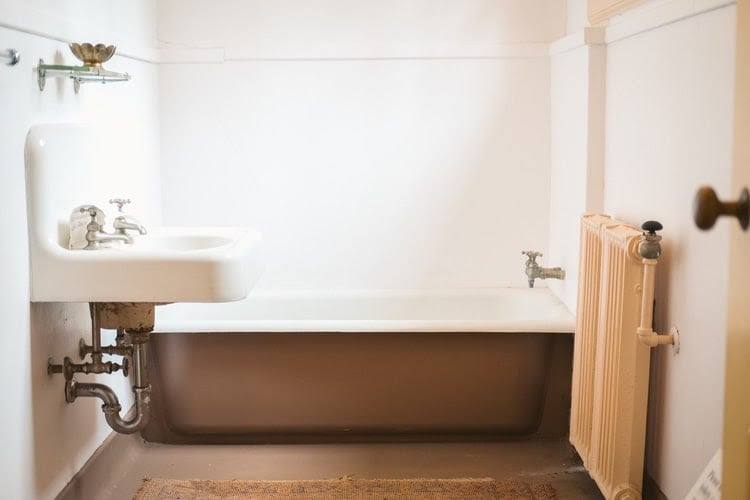 The most important facility of a Kost is the bathroom. You certainly prefer to live in a Kost that is equipped with a clean and comfortable bathroom, right? For that, make sure you choose a Kost that has a clean and comfortable bathroom, especially if you plan to stay for a long time. You can see the cleanliness and comfort of the bathroom from the floor, as well as the furniture in it such as toilets, showers, and others.
2. Good Air Circulation
Kost as a residence needs to be equipped with good air circulation. This is to support your respiratory health and to prevent unpleasant odors. Make sure you choose a kost room that has windows or ventilation. Even though it is small, it will be very useful for good air circulation.
3. Internet Access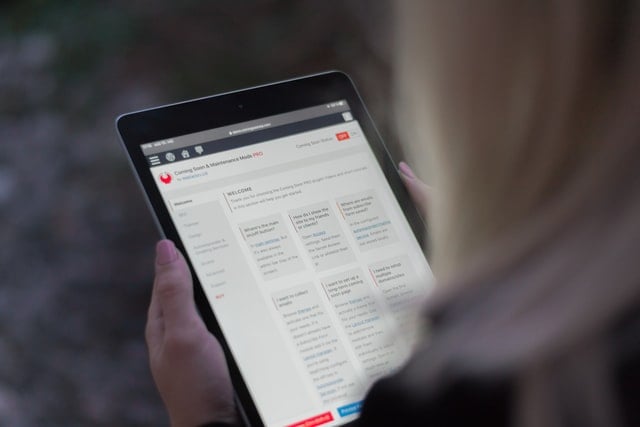 In this fast and instantaneous era, the internet has become an important factor of a Kost. Most of the Kosts are equipped with the internet as a facility that attracts tenants, so of course it is not difficult for you to find a Kost equipped with internet. This facility can also help you save on monthly internet costs on your cellphone.
4. Public Kitchen
Kost kitchens generally provide kitchen facilities that can be used by all residents, due to limited space and do not allow each kost room to be equipped with a private kitchen. The presence of a public kitchen in the Kost makes it easier for you to cook. Another thing that you need to consider is maintaining the cleanliness of the public kitchen in the Kost for mutual comfort.
5. Laundry Services
Although it is not mandatory, some Kosts have offered laundry services for their residents. Generally, the laundry services available at Kosts have varying prices but are still affordable. This price variation is also influenced by the type of clothing you want to wash. Some Kosts have even included laundry facilities in the rental price.
Things to Consider Before Choosing a Kost
In addition to the basic facilities provided, choosing a Kost also requires consideration of several other supporting factors. Here are some factors that you need to pay attention to before renting a kost room.
1. Easy Access
A good Kost is usually located in an easily accessible area. Ease of access from a Kost is an important factor because it will affect the transportation costs you incur. In Bali, kost which is located in an area with easy access will help you to travel around Bali easier.
2. Adequate Facilities
Choosing a Kost must also consider the facilities offered. If the facilities are adequate, then you will be more comfortable while living in the Kost. Before renting a Kost, make sure you find out about the facilities available according to the budget you have.
3. Guaranteed Security and Hygene
Security and cleanliness of Kosts are supporting factors in choosing a Kost. You need to pay attention to how the environment around the Kost is, starting from the intensity of the theft cases, to the presence of CCTV cameras in the area. The cleanliness of the kost environment can be seen from the garbage around the Kost.
4. Neighborhoods
You need to know the culture of the residents around the Kost before you choose a kost place. Some things related to the culture of the local people that you need to pay attention to are how to greet other people on the street, how to dress, or how to refuse invitations subtly.
5. Host's Hospitality
The last thing that is also important for you to pay attention to before choosing a Kost is the attitude of the kost owner. For your comfort during your stay, you certainly want a friendly Kost owner, right? For that, make sure you pay close attention to the attitude of the Kost owner before renting a Kost.
Read also about Best Coliving Space in Bali
Luxurious Kost in Bali
As a city with a high level of tourism, Bali provides various choices and comforts for lodging. Likewise with kost. Although kost is synonymous with affordable prices, in Bali there is also a Kost that is classified as luxurious with complete facilities and will make the occupants more comfortable.
If you are on vacation in Bali and aim to explore Bali, you definitely want a place to rest that is comfortable and able to support your holiday experience, and luxury kost is the answer. For those of you who are planning to stay for a long term, luxury Kosts are also the right choice to make you comfortable during your stay.
Kosts in Bali which are included in the luxury kost category provide various facilities at varying prices. You can also rent luxury Kosts in Bali on a daily basis. Some of the complete facilities available at the luxury Kost are air conditioning, TV, indoor bathroom, security services, and WiFi access.
Areas with Luxury Kosts in Bali
In Bali, luxury Kosts are easy to find, especially in cities that are famous for their tourism. Generally, luxury Kosts are located in a strategic area and close to tourist attractions. Besides being able to make your travel easier, renting a luxury Kost can also provide comfort for you. Here are some areas in Bali that rent out luxury Kosts:
1. Jalan Raya Kampus Unud
Located in the Jimbaran area, Jalan Raya Kampus Unud is one area that provides many luxury kost options. This area is very suitable for students because it is located close to Udayana University, or for workers because in this area there are many ATMs / banks, minimarkets, stationery shops, grocery stores, and cheap food stalls.
2. Jalan Imam Bonjol
Located in the Denpasar area as the capital city of Bali, Jalan Imam Bonjol is surrounded by various luxury kost options. If you choose a Kost in the Jalan Imam Bonjol area, you will get easy access to pharmacies, electronic shops, restaurants, and ATMs / banks.
3. Jalan Raya Kuta
Jalan Raya Kuta is the right choice of luxury kost area if you want easy access to shopping or unwind. Jalan Raya Kuta is located close to Mal Bali Galeria, Cinema Galeria XXI, Kuta Central Park and several other shopping centers.
4. Pulau Kawe
Street Jalan Pulau Kawe is located in the Denpasar area and in this area there are many dining options for you to have a culinary tour in Bali. besides, boutiques and several clothing shops are also close by from Kawe Island Street. In this area there are also minimarkets, churches, cafes, electronics stores, and others.
5. Jalan Sunset Road
Located in the Kuta area, Jalan Sunset Road is surrounded by a choice of luxurious restaurants as well as cheaper and affordable restaurants. In addition, this area is also strategically located and has easy access to gas stations, ATMs / banks and clothing shops.
Price Range of Kost in Bali
Kost prices in Bali definitely vary based on the facilities offered and the location of the Kost. But generally, these prices do not have much difference, it is up to you how you choose the one that fits your budget and standards. The following is a guide to the price range of Kosts that you can find in Bali.
Kost Prices Daily
If you need a place to stay for a short duration, you can choose a Kost in Bali which can be rented daily. The cheapest daily kost price in Bali that you can find right now is starting from IDR 50,000, and you will get a 3×4 square meter room with supporting facilities in the form of an indoor bathroom.
Kost Prices Weekly
For those of you who stay for a long period of time, you can make the weekly Kost as an option to stay. In Bali, you can find kost options that can be rented on a weekly basis with prices starting from IDR 300,000, and you will get a 3×4 square meter room with an indoor bathroom with a sitting bidet.
Kost Prices Monthly
kost in Bali that you can rent monthly is the right choice for those of you who are planning to stay for the long term. You can find a Kost with a room size of 3×4 square meters, equipped with a private bathroom and a sitting toilet with prices starting from IDR 500,000 per month.
Luxury Kost Prices
Luxury Kosts with complete facilities are suitable for those of you who prioritize comfort. In Bali, you can find luxury Kosts at affordable prices, starting from IDR 2,000,000 per month, you will get spacious rooms with supporting facilities such as AC, WiFi, TV, indoor bathroom with water heater, as well as shared facilities such as laundry, balcony. and kitchen.
That's a complete guide about kost in Bali to help you find a Kost that will make you stay comfortable!
Read also: 10 Best Family Destinations In Bali For A Fun Family Vacation
---
You can also try a new experience of living in accommodation with Flokq! Flokq offers new comfortable accommodation with the co-living concept that you can rent during your stay.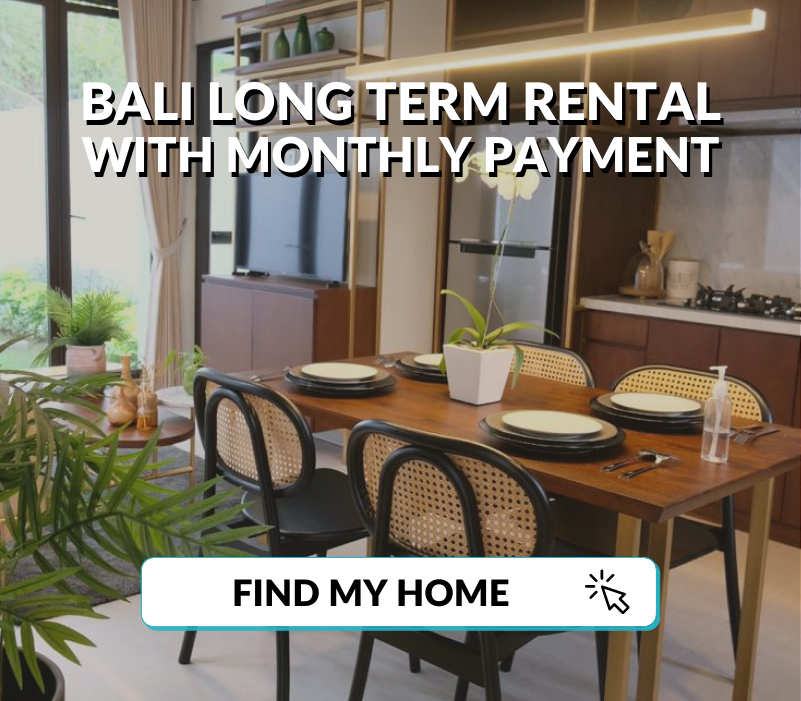 Want to know more? Reach us at +62 813-1490-5690 or click the button down below!
Click here to check out Flokq's Units in Bali