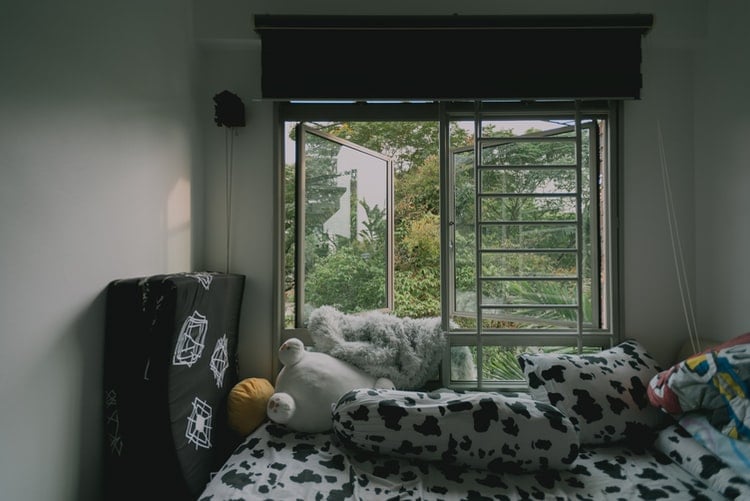 Kelapa Gading is one of the areas in North Jakarta which is well-known as an elite area because of the integrated commercial-residential system and its supporting facilities. That's why Kelapa Gading is the right place to live. There are many offices and commercial places around Kelapa Gading. If you work around Kelapa Gading, you can rent a kost as an affordable option, but with exclusive facilities and services to make it more comfortable.
Kelapa Gading has wide road access to all areas of Jakarta. For public transportation facilities, there is Pulo Gadung Transportation Hub, there is also a TransJakarta bus network, and also LRT. You will get a lot of convenience if you live in this area. Therefore, we have listed some of the best kost exclusive around Kelapa Gading that might be perfect for you!Also
Read: Kost Kelapa Gading
1. Rolexio HomeSharing
Rolexio HomeSharing is an exclusive kost located in Kelapa Gading, precisely in Gading Kirana. If you are looking for a room near the station to facilitate your mobility, the Rolexio HomeSharing is your answer. This kost only has one room type. The room size is quite spacious, which is 12m2. Because the rooms are quite spacious, you can share a room with your friends for an additional fee of IDR 1,500,000.00. Rolexio HomeSharing offers many premium facilities such as free laundry service, individual TV in each room with premium channels, and a queen size bed in each room.
The decorations in this kost are quite simple, therefore it is perfect for those of you who don't like flashy decorations and are suitable for those of you who want to decorate your own room. The location of this kost is very strategic. Kost is located in Gading Kirana, which is close to many restaurants and cafes. Apart from restaurants and cafes, this kost is also located near shopping centers, minimarkets, laundry, banks and hospitals. Moreover, a convenience store is only 200 meters away, that means walking distance!
Address: Gading Kirana, Kelapa Gading, North Jakarta, DKI Jakarta
Phone Number: +6281 7197605 (Whatsapp)
Price Range: Rp3,500,000.00 / month
Facilities:
Fully furnished room
TV (with cable TV)
AC
Wi-Fi
Private Bathroom
Free laundry service
Kitchen
Parking Area
Security 24 hours
2. Gading Elok Residence
Next, we also have Kost Gading Elok Residence II as one of the exclusive kost located in Kelapa Gading. The location is close to the station which can facilitate mobility. This kost has two different types of rooms. The first bedroom is a single bed and the other is a queen size bed. Therefore, you can rent a room with your friends. Each room is equipped with its own bathroom. In addition, Kost Gading Elok Residence II provides TV facilities. Therefore, residents will still be entertained even if they are only in the room.
Address: Jl. Gading Elok Timur III BM1 No. 15, Kelapa Gading, North Jakarta
Phone Number: +6285 888112999
Price Range:
Single Room Rp2,100,000.00 / month
Queen Room Rp2,800,000.00 / month
Facilities:Private
Fully furnished room
AC
TV
Wi-Fi
Bathroom (water heater, shower)
Kitchen (refrigerator, gallon dispenser)
Dining room
Laundry machine
CCTV
Parking area
24 hour access
You might be also want to read: Kost in Pluit
3. Pandawa Kost
Another kost exclusive that is located in Kelapa Gading is Pandawa Kost. Pandawa Kost is one of the exclusive kost with very affordable prices in Kelapa Gading area. The area is strategic and very profitable because it is flood free. In addition, there are various shopping centers that you can visit to fulfill your daily needs. Further more, residents will get facilities in the form of complete furniture including AC, WiFi, and a private bathroom. There is also a shared pantry and dining area that you can use. What's more, residents will also get room cleaning and laundry services
Address: Jl. Janur Hijau 2 Blok TI 2 No.6 Gading Pandawa Kelapa Gading Permai, North Jakarta
Phone Number: 082111665363
Price: Rp. 1,450,000
Facilities:
Wifi
CCTV
Parking area
Shared Kitchen
Living room
TV
Housekeeper
4. Harpa Kost
This kost is a type of non-restriction kost and accepts both men and women as residents. Guest rules are not restricted and residents have 24-hour access. In addition, Kost Harpa is an exclusive kost in Kelapa Gading that provides extra services for residents. Besides having complete and premium quality facilities, residents will get laundry and housekeeping services.
This Harpa kost is one of the mixed kost located in Kelapa Gading, North Jakarta. With affordable prices, the facilities provided are quite complete and of course comfortable. Residents will definitely feel at home.
Address: Jl. Harp I Blok AA No. 26, Kelapa Gading, North Jakarta
Phone Number: 08561060950
Price Range: Starting from Rp. 1,800,000 – Rp. 2,600,000
Facilities:
Fully furnished room
AC
TV
Wi-Fi
Private Bathroom (with water heater and shower)
Kitchen
Dining room
Laundry service
CCTV
Parking area
24 hours access
5. Kost Exclusive Rumah Lunar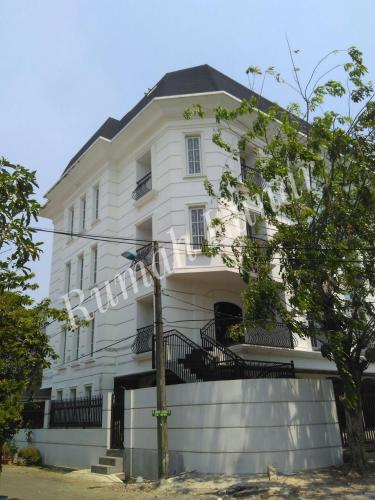 Last but not least, we have Kost Exclusive Rumah Lunar that is a premium kost located in Kelapa Gading which is perfect if you love a monochromatic look, as the kost is decorated with black and white colors that will give you eye a pleasing look. There are 3 types of rooms at Rumah Lunar that they offer, which differ in the size of the room. The first one, Type A has a size of 30m2, Type B has a size of 25m2, and Type C has a size of 18,5m2. As the size of the rooms is different for each type, the price for each of the types will be different as well. Most of Rumah Lunar's residents are young employees who work around Kelapa Gading.
All of their rooms are fully furnished, therefore you don't have to worry about the room, you only need to bring your belongings. Moreover, Rumah Lunar is located strategically, as nearby the kost there are several restaurants, mini markets, and even shopping malls.
Address: Jl. Janur Kuning X Blok WO 1, Kelapa Gading, Jakarta Utara
Phone Number: +6281 298269937
Price Range: Rp. 3.500.000
Facilities:
Fully furnished rooms
TV (with cable TV)
AC
Wi-Fi
Individual fridge (Type A & Type B)
Inner bathroom (water heater, shower, washing stand)
Kitchen
Parking area
Cleaning service
24-hour access
So, there you are, some of the best kost options around Kelapa Gading. Of course, there are more kost around Kelapa Gading, but we hope our list will help you in determining which kost you will stay in. If you have an extra budget, you can try to rent a room in an apartment. To see a list of recommended apartment rooms that you can rent monthly, visit flokq.com
Read also: Kost North Jakarta