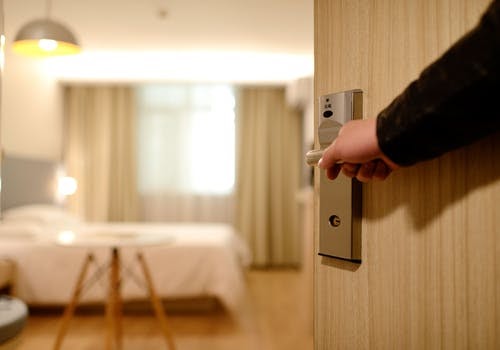 Jakarta, Indonesia's capital, is a bustling metropolis that never sleeps. People from outside Jakarta often come to Jakarta in search of work and to live. Rather than buying a house or apartment, you can rent a kost, which has a lower rental price and a variety of amenities that you can customize to meet your needs. In South Jakarta there are many types of kost to choose from. The most popular one is a kost exclusive. South Jakarta is well-known as an affluent neighborhood with perfect living conditions. The area is very convenient as a residential area, and it is surrounded by numerous shopping centers, entertainment, and office areas. Here is a list of 5 best kost exclusive in South Jakarta with the best prices.
People also read: The Big 5 Cities: Where to Rent Apartment Monthly Jakarta
What is Kost Exclusive?
Before we get started, let us describe what is a "kost exclusive." Let's start with the word kost. You may be confused as to what kost is as it's a term commonly known amongst Indonesians. Kost is a type of living arrangement that's similar to a guesthouse but more suited for long-term stays. It is normally rented by university students or salaried men and women who are looking for a less expensive alternative to owning or renting a house or apartment. When you add the word exclusive to it, you're normally talking about a kost with better amenities or accommodations. They do, after all, live up to their name. Some Kost exclusive options have monthly rates that are comparable to those of other more luxurious accommodations, such as apartments.
Since we have explained to you what a kost exclusive is, let's get on to our list. Here is the 5 best kost exclusive in South Jakarta that is worth renting.
1. Kost Wall Living
If you workplace is near Jl. Prof. Dr. Satrio, this might be the ideal kost for you. This kost has a sweet and warm nuance, with a white interior and a splash of dark-colored wood. The room is fully designed with a wardrobe, TV, air conditioning, a minifridge, and an ensuite bathroom. Furthermore, cleaning service, security, 24-hour key access, a shared kitchen, and a shared living room are among the amenities they offer. This kost is also close to Lotte Shopping Avenue, one of Jakarta's most well-known shopping malls.
Address: Jl. Tiong No. 9A, RT. 8/ RW. 6, Kuningan, Karet Kuningan, Kec. Setiabudi, Kota Jakarta Selatan, Daerah Khusus Ibukota Jakarta 12940
Contact: (021) 29410559
Rate: price start from 4.6 million rupiah per month
2. Marrakesh Inn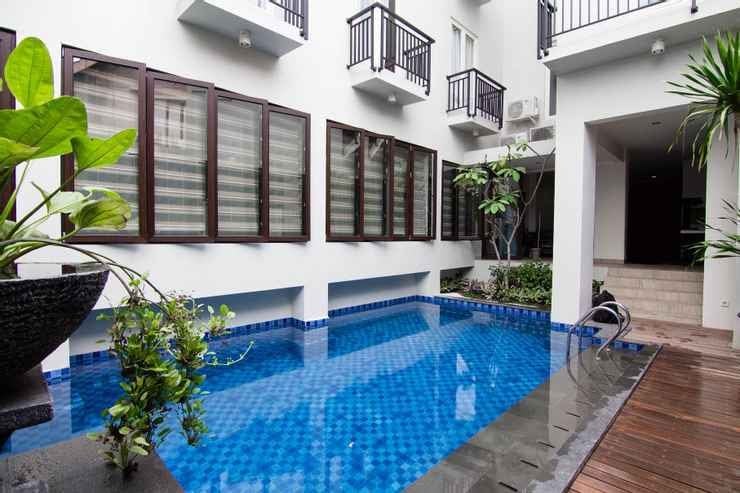 Apart from its strategic location in Bendungan Hilir, Marrakesh Inn is one of the few exclusive kosts with a swimming pool. This kost is a mixed kost that is available both men and women. The rooms are fully fitted, with air conditioning and a private bathroom. Wifi service is also available to residents. They also provide their residents with laundry service, a communal dining room where you can eat and bond with other residents, and catering if you are too lazy to buy or make food on your own. With all of the facilities that they provide, this kost exclusive in South Jakarta is definitely worth renting.
Address: Jl. D. Tondano No.1, RT.13/RW.5, Bend. Hilir, Kecamatan Tanah Abang, Kota Jakarta Pusat, Daerah Khusus Ibukota Jakarta 10210
Contact: +6282299366723
Rate: price start from 5.75 million rupiah per month
3. The Nugra House
Are you looking for a kost exclusive South Jakarta that looks like an apartment but is still within your budget? Then Nugra House is the right place for you. This kost exclusive in Setiabudi is one of the best in South Jakarta. The building is painted in a light beige color with a splash of white, giving it a luxurious and minimalistic appearance. They also have shared amenities including a shared kitchen where you can cook and a few pieces of workout equipment to help you keep in shape. They also provide a twice-weekly cleaning service for their residents, making it very convenient for those living there.
Address: Jl. Karbela Barat No. 20 – 21, RT. 4/ RW. 4, Kuningan, Karet, Kec. Setiabudi, Kota Jakarta Selatan, Daerah Khusus Ibukota Jakarta 12920
Contact: 087865923128
Rate: price start from 3.8 million rupiah per month
4. Akanaka Residence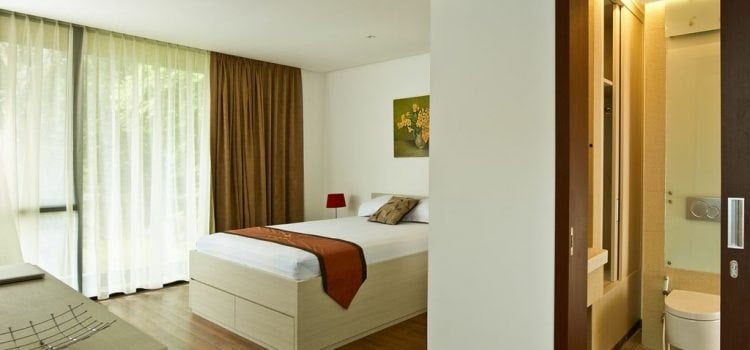 Akanaka Residence is an exclusive kost in East Kemang with an imaginative tropical-home architecture. The room is completely furnished and has a beautiful view of the backyard, providing their residents with a relaxed and zen feeling while they relax in their quarters. They offer a comprehensive range of services that makes living in this kost exclusive very convenient. They have Wi-Fi, laundry, regular cleaning service, and a communal pantry with coffee and tea. You must, however, pay for your own electricity. So, if you are looking for a kost exclusive South Jakarta, Akanaka Residence is a pretty good choice for you.
Address: Jl. Kemang Timur No.2, RT.9/RW.4, Bangka, Kec. Mampang Prpt., Kota Jakarta Selatan, Daerah Khusus Ibukota Jakarta 12730
Contact: (021) 71791762
Price: 5.3 million rupiah per month to 7.5 million rupiah per month
5. Yankties Residence
This exclusive kost is one of the most well-known in South Jakarta's Kebayoran Baru neighborhood. This kost is strategically located on Dharmawangsa X Street, making it a convenient and exclusive kost. This kost is surrounded by many upscale housing estates in Dharmawangsa, Prapanca, and Brawijaya. Yankties Residence is a great place to stay because it is in a classy setting with luxury home amenities and fully furnished rooms. Yankties Residence provides its residents a pantry with a refrigerator, a balcony on the second floor, a communal living space, a luxury dining room, and a large swimming pool in the backyard, among other amenities. You can almost say that this kost exclusive South Jakarta feels like a 5-star hotel.
Address: Jl. Dharmawangsa X No.72, Kebayoran Baru, Jakarta Selatan
Contact: +6281219673388
Price: start from 3.5 million rupiah per month
People also read: Rent An Apartment Monthly In Jakarta That Allows Pets
That's it! 5 best kost exclusive in South Jakarta with the best prices. If you are interested in one of these kost exclusive, be sure to save our article so you won't forget!