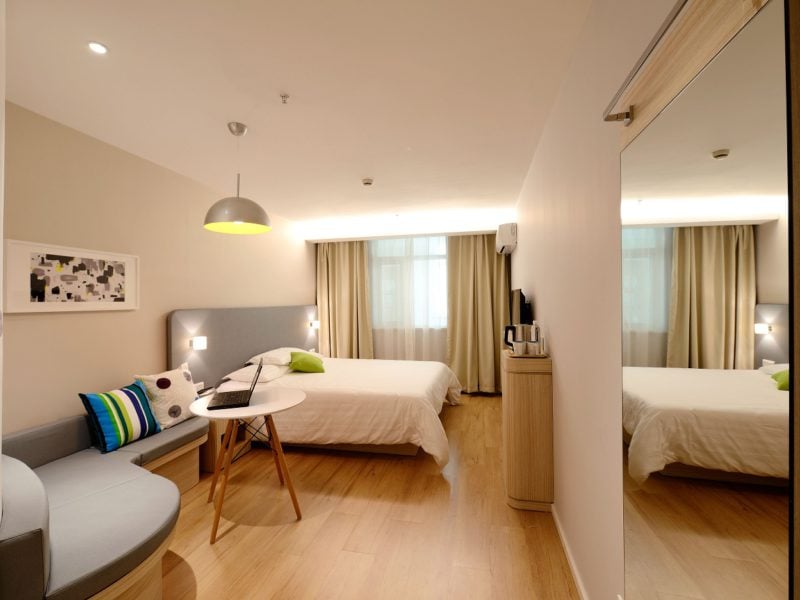 Settling Down
5 Reasons to Rent Kost Exclusive in South Jakarta & Recommendations!
Living in the South Jakarta is such a great choice. You see, everything you need is available here. Starting from shopping centers, access to public transportation, to being close to business and government centers. For executives and professionals who do not live permanently, renting a kost exclusive South Jakarta can be the best option.
In addition to easy access from anywhere, living in a kost exclusive in South Jakarta also provides more comfort than other places. Let's see the article below to find out why you should rent a kost exclusive in South Jakarta. Flokq also has kost exclusive recommendations that are suitable for you! So, let's go!
Reasons to rent a kost exclusive in South Jakarta
1. Strategic location
No need to doubt, South Jakarta is said to be one of the ideal locations to live in. There are many offices and shopping centers here. In addition, several areas in South Jakarta offer a shady atmosphere because of the many trees.
2. Fully-Equipped Room
Most of the kost exclusive in South Jakarta have complete and comfortable furnishings, from beds to desks. So, you only need to bring yourself and your clothes, no need to bother moving things. Kost exclusive in South Jakarta usually also provide room maintenance services.
3. Diverse Tenants
Kost exclusive tenants come from various circles. There are students, professional workers, entrepreneurs, and even expatriates. So, don't worry about not having friends, okay?
4. Additional Costs
Kost exclusive prices are generally 'fixed', a.k.a no additional fees are charged. This is certainly more profitable than living in an apartment which sometimes burdens tenants with other costs.
5. Various Prices
Even though the name is 'kost exclusive', there are many choices of kost exclusive South Jakarta that are affordable. You can rent a comfortable room from 1 million to 10 million rupiah.
Also read: 5 Best Kost Exclusive in Bintaro
Recommended Kost Exclusive in South Jakarta
1. Marrakesh Inn
This kost exclusive is located in the Bendungan Hilir area, a well-known central business district. In addition to its strategic location, this exclusive kost in South Jakarta provides many facilities that make you feel at home. There are fully furnished, comfortable beds and air conditioning in each room.
There is no need to share a bathroom, because there is an indoor bathroom so that tenants are comfortable. Different from kost in general, this house has a swimming pool for tenants. Want to work from home? Relax, there is a high-speed Wi-Fi connection for you here.
This house also provides laundry services so you don't have to bother washing clothes. There is also a catering service for tenants. Moreover, there is a shared dining room that can be a gathering place with your kost friends!
Price starts from: Rp 5.75 million/month
2. Kost Wall Living
This kost exclusive is located on Jalan Prof. Dr. Satrio, one of the protocol roads in Jakarta. Very suitable for those of you who work in this office area. Here, you can experience complete premium facilities, such as comfortable beds, desks, mini fridges, TVs, air conditioners, and private bathrooms.
The interior is dominated by dark wood and white paint which gives a calming impression to the occupants. Therefore, Wall Living is the right place to rest after working.
Want to visit the nearest mall? You can go to Lotte Shopping Avenue, a big famous mall in South Jakarta. You can access this mall easily and quickly.
Price starts from: IDR 4.6 million/month
Also read: 5 Recommendations for South Jakarta Apartments that are Suitable for Expats
3. Kost Griya Bona 29
For those of you who work in the South Jakarta area, this kost exclusive could be the best choice for you. Griya Bona boarding house offers comfortable temporary housing with complete facilities.
In each room, there is a mattress, wardrobe and private bathroom. Here, you can relax in a spacious air-conditioned room. There are two choices of rooms, the 16 sqm-room and 18 sqm-room.
Not only that, Griya Bona 29 also provides facilities that make you more comfortable. You can access high-speed Wi-Fi for work convenience. In addition, you can take a shower with warm water because there is a water heater in each bathroom.
You don't need to worry about room security, because there is 24-hour protection by security guards. This kost exclusive is located in a very strategic area. This makes it easy for you to access the MRT and toll roads. Plus, the location is close to a shopping center.
Price starts from: IDR 2,500,000/month
4. Lucky House
Located in Tebet, this kost exclusive in South Jakarta offers maximum comfort for its residents. Those of you who work from home don't need to worry, because there is super fast Wi-Fi access and each room is equipped with air conditioning.
To relax after a hard day's work, there is a fairly large swimming pool. The rooms here have a minimalist style with complete furniture. There is a TV, soft mattress, and a private bathroom. Each resident is also given free snacks and drinks.
If you live in this house, you will have no trouble traveling to other areas in South Jakarta. You see, this boarding house is in a strategic location!
Price starts from: IDR 2,000,000/month
5. Kost Haji Nawi Residence
This is one of the best kost exclusive in South Jakarta. Kost Haji Nawi Residence offers premium facilities at an affordable price. If you rent here, you will sleep in a comfortable minimalist room.
Each room is fully furnished, namely a mattress, wardrobe, and work desk. So, you don't have to bother carrying a lot of stuff. In each room there is also a private bathroom and AC to add to your comfort. Fast Wi-Fi access is also available, so you can keep working from your room.
For those of you who like to cook, a shared kitchen and dining room is available here. In addition to many facilities, the Haji Nawi Residence's exclusive boarding house is located in the Kebayoran Baru area. This area is close to other parts of Jakarta. You can also access the MRT and Pondok Indah Mall in a short time.
Prices start from: IDR 2,300,000/month
Also read: Kost Exclusive – Kost Exclusive in South Jakarta and Central Jakarta
---
Well, that's the reason why you should rent an exclusive boarding house in South Jakarta. You see that there are many benefits obtained. The facilities are also not inferior to hotels or apartments. Furthermore, the location is close to the office area.
Are you looking for a kost exclusive or apartment in Jakarta to rent? Immediately select your favorite residence by clicking here!