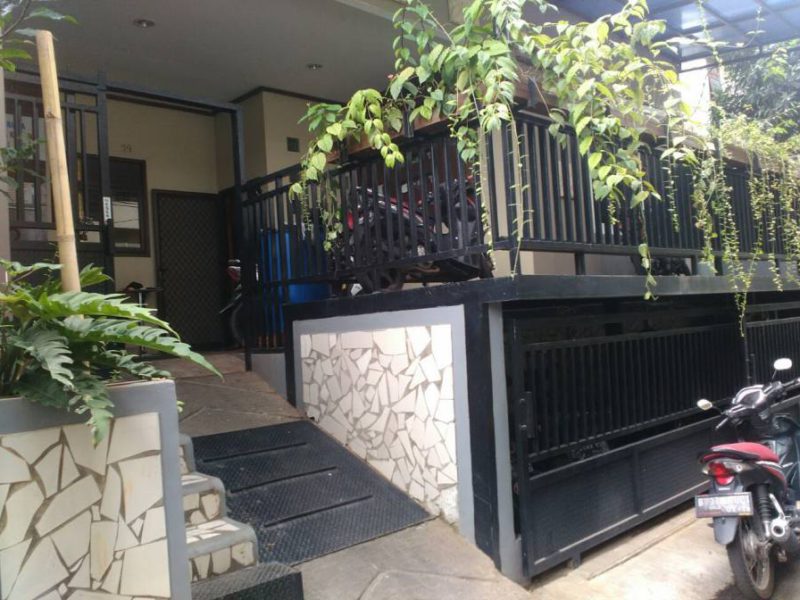 Bendungan Hilir or commonly known as Benhil is an area in Central Jakarta. This area known for its street food and comfortable environment to live in. Apart from being close to the Jakarta Golden Triangle, Benhil is also traversed by the MRT line which makes it easy for you to take public transportation. If your house is far from your office, you may want to consider renting a room in a kost to stay in Benhil.
Instead of choosing an apartment as a place to stay, the prices offered by kost are usually cheaper but still of high quality. In addition to the homey atmosphere that the boarding house presents for you, it is also easier for you to make your daily activities efficiently. Well, for those of you who plan to stay temporarily in Benhil and choose a kost as a place to stay, you can check out some of the best kost recommendations in Benhil below!
To check other recommendation about kost in Central Jakarta, click here
1. Kos Tondano Benhil Residence
Kost Tornado Benhil Residence has the concept of a kost or guest house with a plot theme. That is strategically located and close to commercial business hubs such as Dipo Tower in 1.1 km away and Grand Slipi Tower which is 1.4 km away. For those of you who like shopping, don't worry! Because Kost Tornado with the Sudirman CityWalk is only 1.4 km away and with Semanggi plaza is only 2 km away. So, this boarding house is suitable for both employees and students.
Address : Jl. Danau Tondano No. 5, Pejompongan, Bendungan Hilir, Jakarta Pusat 10210
Phone Number : +62-856-5913-8475
Price : Rp. 3.500.000/month
Rp. 400.000 – Rp. 550.000/day
E-mail : tondanobenhilresidence@gmail.com
Facilities :
AC
TV Cable
Wardrobe
Balcony
Springbed
WiFi
Mini pantry
Dining room
Inner bathroom (wastafel, water heater, sitting closet)
Terrace
Water dispenser
Cafe
Rooftop
Restaurant
Living room
Meeting room
Swimming pool
CCTV
Key access 24-hours
24-Hour security
Car Parking
Motorcycle Parking
2. PAM Baru VI Residence
Kos PAM Baru VI Residence can be your choice because it has many facilities on affordable price. Also, Kos PAM Baru VI is surrounded by places to eat that won't make you feel hungry. The location is also close to the Karet Station, STIA LAN Jakarta Polytechnic, and Citywalk Sudirman. That will make your life easier when you stay here. Surely you will have no trouble meeting your daily needs if you stay at PAM Baru VI Residence, right?
Address : Jl. Pam Baru 6 No.17 Rt. 015 Rw. 006 Bendungan Hilir Tanah Abang Jakarta Pusat
Phone Number : +6281298073723
Price : Rp. 1.500.000/month
Facilities :
Living room
Water heater
Internet
Sharing kitchen
AC
WiFi
Inner bathroom (Water heater, sitting WC, shower)
Dining room
Water dispenser
Car parking
Motorcycle parking
CCTV
Security
Baca juga: Kost di Sekitar Senayan
3. Kos Mulia Residence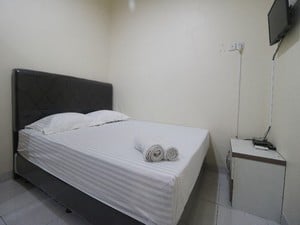 This kost with a building area of 350 m2 is located close to the GKBI building, BNI 1, and 2. This kost also only takes 8 minutes to Benhil MRT station and 2 minutes to Gatot Subroto. Besides that you only need about 10 minutes to GBK stadium, Senayan City, Kemenpora and Tanah Abang. So it is suitable for those of you who are looking for boarding houses with strategic locations. However, during the Covid-19 pandemic, Kos Mulia stopped operating temporarily.
Address : Jln. Bendungan Walahar Buntu No. 1 RT/RW 13/02 kel. Benhil Kec. Tanah Abang, Jakarta Pusat, Daerah Khusus Ibukota Jakarta 10210
Phone Number :
Price : Rp. 2.700.000/month
Facilities :
Swimming pool
Microwave
Refrigerator
AC
Carport Fire
Extinguisher
Gordyn
Spring bed
PAM
Garage
Water Heater
WiFi
Parking lot
Read more about Best Kost in Setiabudi.
4. Kost Danau Buyan
This kost is a favorite place for students and employees who study and work around Benhil. It is located close to Jalan MH Thamrin and Semanggi, GBK stadium, Atma Jaya University, Benhil Market, Mintoharjo Hospital, and Siloam Semanggi Hospital. Kos Danau Buyan also close to various eating places and cafes. So, you can go to hang out with friends or complete existing deadlines.
Address : Jl. Danau Buyan F2 No.99, Bendungan Hilir, Tanah Abang, Jakarta Pusat.
Phone Number : +62-877-0851-0555
Price :
Standard room : Rp. 1.750.000/person per month
Large room : Rp. 1.900.000/person per month (additional Rp. 250.000 per person)
All exclude electricity
Facilities :
Spring Bed complete with pillow & bolster
AC
WIFI
Writing desk & chairs
Ensuite Bathroom (Shower, Bidet, Washbasin & Mirror)
Wardrobe
Living room
TV
Shared kitchen
Stove
Dining table
Washing machine
Refrigerator
Clothesline
Motorcycle parking
5. Kingfisher Residence Benhil
This kost has strategic location near the Sudirman office area, Bank BRI, and Benhil Market. This kost offers a luxury bedroom with a new building that is clean, safe, and comfortable. Kingfisher kost also provides complete room facilities. It provides quality spring bed, table, chairs, wardrobe, and bathroom in the room. Additionally, they provides air conditioning for each room, Wi-Fi, TV, water heater, and refrigerator.
Don't worry about the security here. The resident has their own access card and security with CCTV. This kost also has large parking area (with additional fees), shared kitchen, top terrace with views, and routine housekeeping. So, you don't have to bother changing your bed linen and cleaning your room if you live at Kingfisher Residence!
Address : Jl. Bendungan Hilir Gang 7 Dalam No. 24 Jakarta Pusat
Phone Number : +62-813-1819-0279
E-mail : kingfisher.residence24@gmail.com
Price : Rp. 3.000.000/month
Facilities :
Spring bed
Key access
AC
TV Cable
Internet
Furniture
Inner Bathroom
Wastafel
Water heater
Refrigerator
Living room
Shared TV
Dining room
Shared kitchen
Water dispenser
Catering
Laundry
Machine Wash (Wash Itself)
Housekeeping
Security
Motorcycle parking
Car parking
That was the list of the best boarding houses or kost if you are interested in renting a kost around Benhil. Benhil is an area that continues to grow. Proximity to business and shopping centers are some highlights of the area. Therefore, settling in boarding houses around Benhil could be the right choice for you. Don't forget to check other articles about boarding houses on our blog!
You might also want to read about recommended culinary spots around Bendungan Hilir