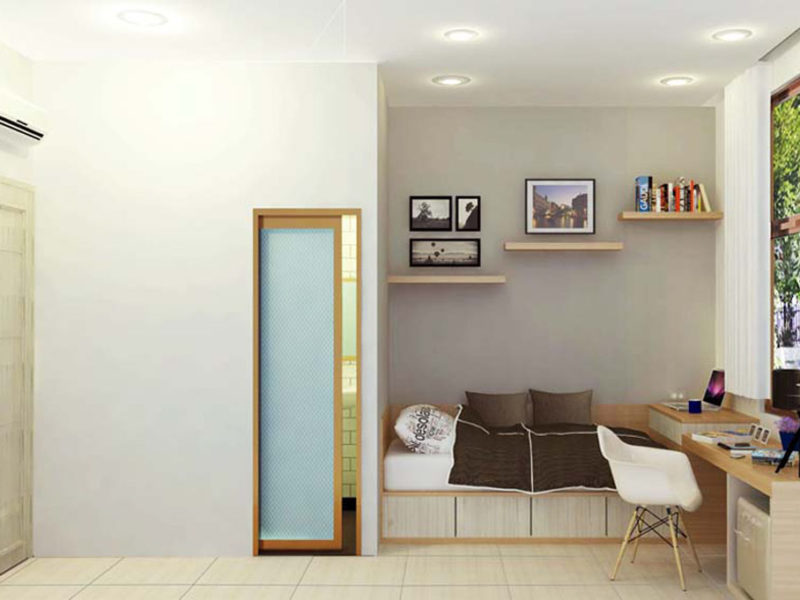 If you come to East Jakarta for any purposes like working, studying, or going on vacation, you might wonder what kind of house you should choose to stay in. Some of you probably choose to rent an apartment unit. However, there is an option that is way more affordable. In Indonesia, we call them kost or kos-kosan. You might know them as boarding houses. Renting a room in a house can be an alternative way for you who need to stay on budget. Now, we have a list of best kost in East Jakarta that have good facilities. Let's check them out!
1. Kost Rawa Bebek Residence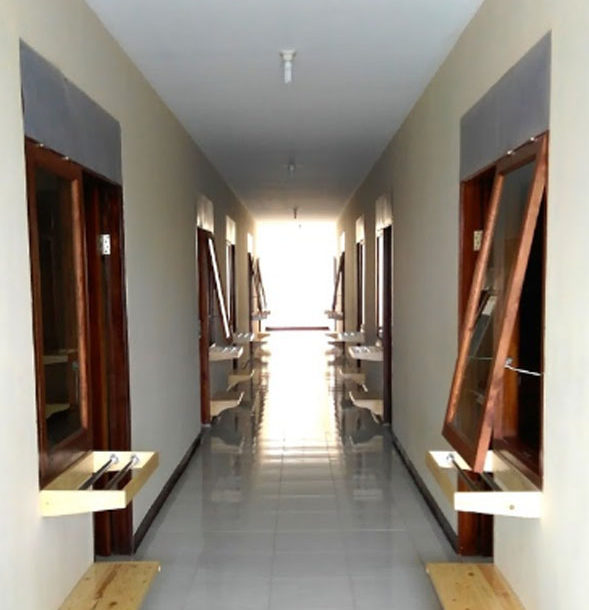 Rawa Bebek Residence is a kost located in Cakung, East Jakarta. It is a comfortable boarding house near the KBT (Kanal Banjir Timur). It has two types of rooms which are standard plus and standard. All of them are designed minimalist but super comfy. For the standard plus rooms, you will get more facilities such as a sink, Wi-Fi, and TV. Each of the rooms is also equipped with a wooden clothesline and shoe rack under the window. 
Furthermore, the cleanliness in this house is well-handled. You will have a good rest because it is noise-free. It is also worth the money since the price of the boarding house in this area is considered cheap.
As it is located in a strategic area, you can reach public facilities easily. It is near a bus station in Pulo Gebang and 5 minutes away from the Pulo Gebang toll gate. Food places are also numerous in this area so you don't have to worry about finding great foods. For those who are planning to visit the recreational complex TMII, you can go there by driving for about 24 minutes.
Address: Jl. Rawa Bebek Gang H. Norin RT.11/RW.01, Pulo Gebang, Cakung, East Jakarta 13950
Phone Number: +6281 807900427
Price: Starting from Rp1.200.000 to 1.500.000/month
Facilities:
Fully furnished room
Inner bathroom
Water heater
AC
TV
Kitchen
Living room
Wi-Fi
CCTV
Parking lot
2. M-Houzz Kost Exclusive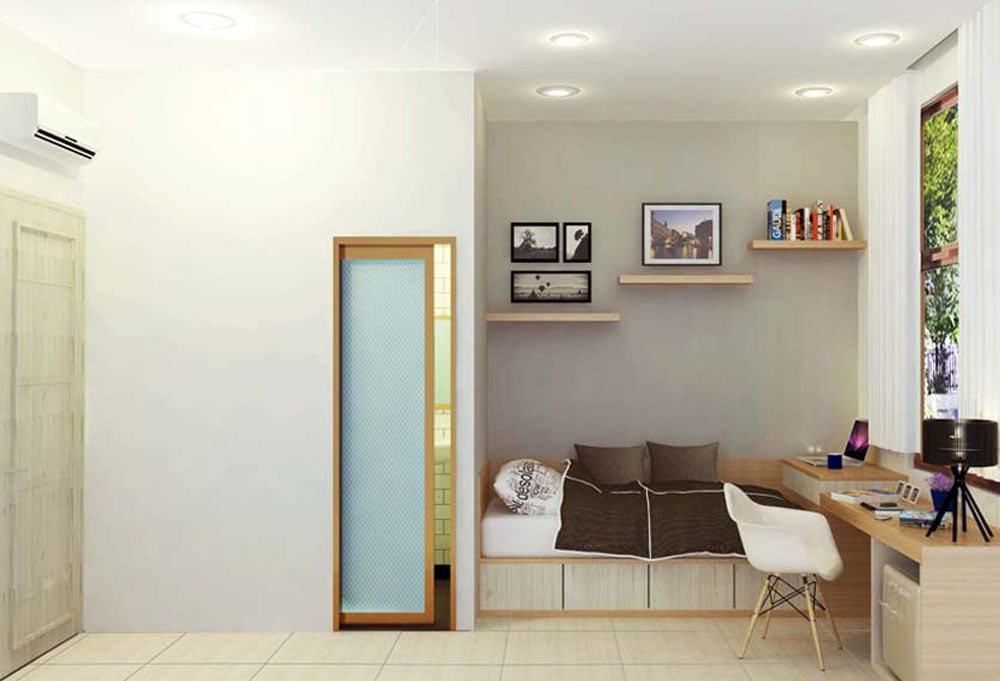 M-Houzz is a boarding house or kost providing exclusive, modern, and comfortable rooms in East Jakarta. Offering 2 types of fully furnished rooms, this boarding house has spacious rooms that can make you feel at home. It is designed carefully like an apartment room because M-Houzz pays attention to its facilities and the residents' satisfaction. The room types are standard and deluxe. The size of the standard room is 15m2, meanwhile, the deluxe room is 18m2.
Furthermore, this boarding is mostly resided by young executives and expats. So, this is an expat-friendly place to live in. You can as well reach some public facilities nearby like supermarkets, banks, hospitals, halls, malls, drugstore, and food places, quite easily. You also should not be worried about security because each resident is given an access card for the doors. For the period, you can rent the rooms daily, weekly, and monthly depending on your plan to stay there.
Address: Jl. Sunan Drajad No.46, Rawamangun, East Jakarta
Phone Number: +6281 18081116
Website: www.m-houzz.com
Instagram: @mhouzz
Price:
Rp300.000/day
Rp1.000.000/week
Rp2.800.000/month
Facilities:
Fully furnished room
AC
Inner bathroom
Water heater
TV
Wi-Fi
CCTV
Kitchen
Laundry service
Cleaning service
Rooftop garden
Electronic door lock
Parking area
Read also: Kost Near Universities in East Jakarta
3. Sufya Residence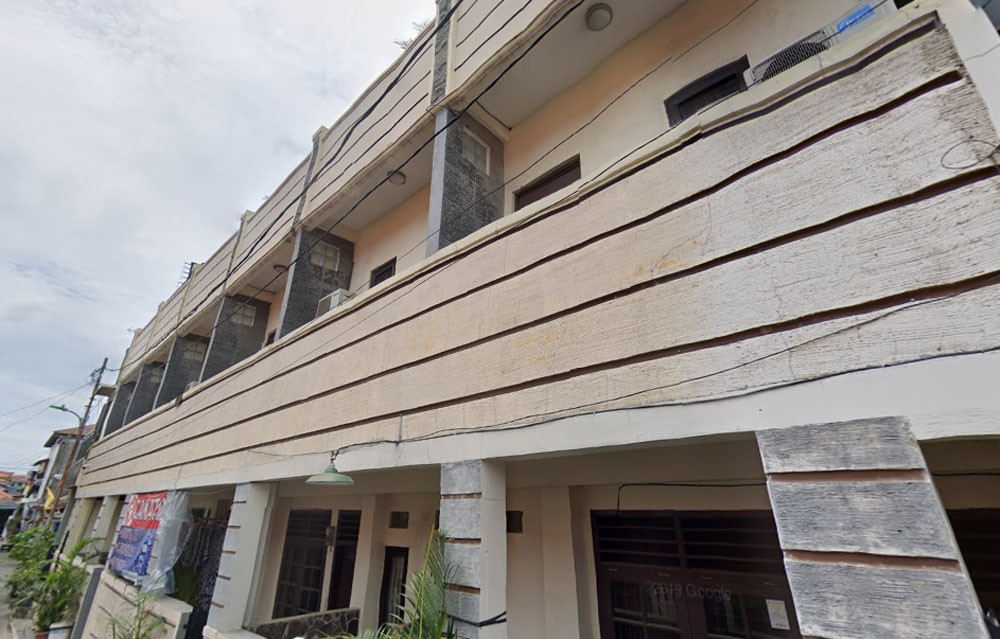 Sufya Residence is a kost located in Matraman area, East Jakarta. It is in the city center so the residents would easily reach public facilities like culinary places, drugstore, hospital, and minimarket. Public transportation like busways and taxis are also reachable. Hence, access to the other areas of Jakarta is relatively easy. 
This boarding house provides spacious and comfy rooms that can make you feel at home. It is dominated by calming colors like cream and brown. Furthermore, you should choose the room facing outside of the house so you can get the best natural lighting.
Address: Jl. Hj. Tirto No.16, RT.01/RW.11, Utan Kayu Selatan, Matraman, East Jakarta 13120
Phone Number: +6285 283556227
Email: sufyaresidence@gmail.com
Price: Starting from Rp1.900.000 to 2.100.000/month
Facilities:
Fully furnished room
AC
Wi-Fi
Cable TV
Inner bathroom
Water heater
Flat TV
Dispenser
Refrigerator
Pantry
Card security access
Parking area
Find out best kost in Bekasi, click here.
4. De Residence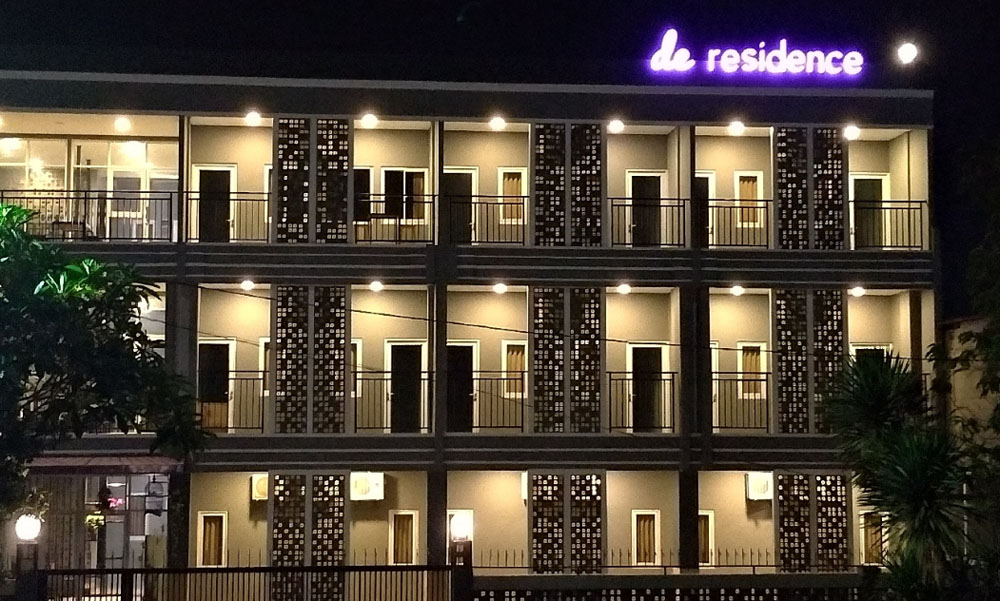 De Residence is a cozy and peaceful kost located in Duren Sawit area, East Jakarta. It is designed like a hotel so you'll find some spaces like a lobby, parking area, outdoor public area, and internal public area. Furthermore, each room has minimalist interior and colored monochrome. The exterior is also well-designed with a good pattern and it has dim lighting so you can see a nice night view in this residence. 
De Residence has 36 rooms whose size is 16.25m2, so it is quite spacious to reside alone. There is a balcony in this boarding house equipped with some tables and chairs, so you can do several things here such as working, inviting friends, or enjoying the view while having a cup of coffee. This boarding house is also located in a strategic area. It is situated right in front of the Kalimalang roadway. The access to the other area of Jakarta is easy since it is near Becakayu toll road. You could also find some public facilities nearby such as ATMs, hospitals, malls, and minimarkets. Hence, staying in this boarding house is a good idea.
Address: Jl. Komp. DDN Curug No.142, RT.12/RW.8, Pondok Kelapa, Duren Sawit, East Jakarta 13450
Phone Number: +6281 311696929
Price: You can contact the owner for the details
Facilities:
Fully furnished room
AC
Inner bathroom
Wi-Fi
TV
Refrigerator
Dispenser
Laundry service
Living room
Kitchen
Key access 24hours
Security
Dining room
Indoor & outdoor public area
Parking area
If you're still wondering about what kost are and want to know more, click here to read more about them.