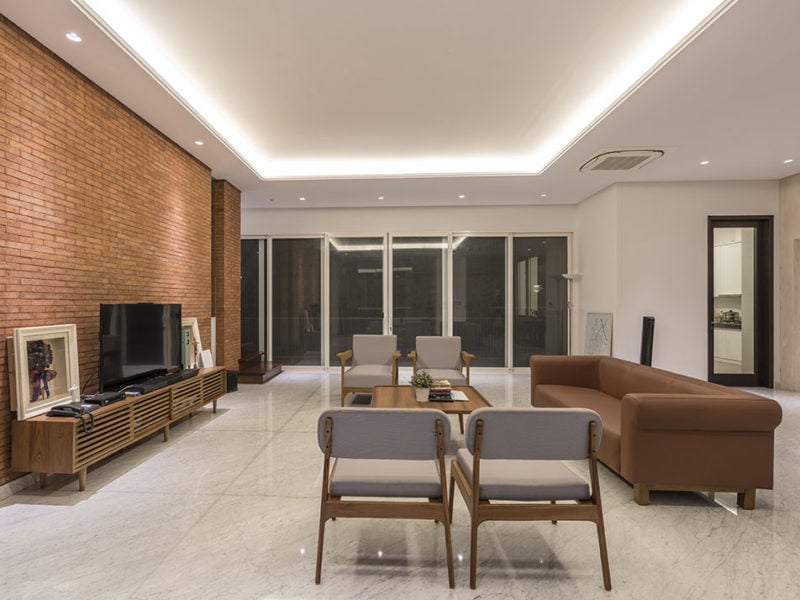 Looking for a kost to live around Kebayoran Baru? Kebayoran Baru is a sub-district area in South Jakarta, as an extension of the Kebayoran Lama area. Most of the area is residential areas, although some parts of it become shops and offices, for example, Blok M and the Sudirman Central Business District, where the Indonesia Stock Exchange is located there. In addition, Kebayoran Baru has one city bus terminal, the Blok M bus terminal, which serves public transportations going to almost all areas around the capital city. Moreover, Kebayoran Baru is also filled with restaurants and coffee shops as well as several entertainment venues such as Senayan City and Plaza Senayan.
Based on those advantages of the facilities available in Kebayoran Baru, it is undeniable that this prestigious area is the most sought after by people to settle. For those of you who are doing activities around Kebayoran Baru, you can look for a kost that is a short distance from your workplace or campus, it is important to support your activities so that your mobility can be faster. Well, before renting a kost, make sure you get a room at a worth price and adequate facilities. Indeed, you need more effort to find it, especially in Kebayoran Baru which is crowded and full of settlements. But, here are some of the best kosts in Kebayoran Baru!
You can also check out other articles about kosts around Kebayoran Baru in South Jakarta, even the exclusive ones in Kebayoran!
1. Hanglekir Residence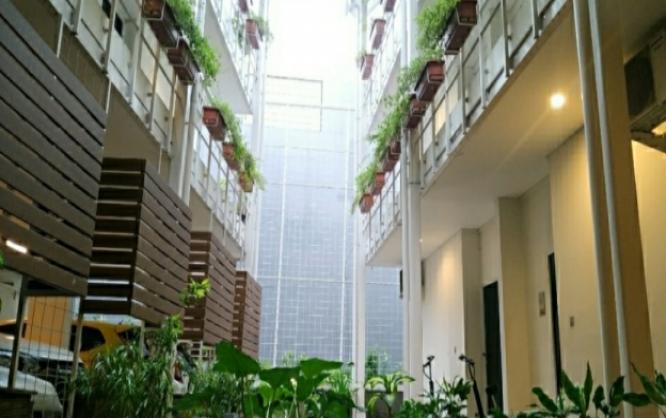 This one is a premium kost located in Senayan. The location is very strategic and makes it easy for you to commuting, such as the Senayan & ASEAN MRT stations which only take 10 minutes from this kost house. Hanglekir Residence Kost carries a minimalist theme but remains homey with accents of shady trees, greenery plants, and fish ponds. They provide 3 types of rooms: Superior with an area of 4 x 4 meters, Deluxe with an area of 5 x 4 meters, and the most luxurious is Suite with an area of 6 x 7 meters. 
All rooms are equipped with beds, work desks, TVs, AC, wardrobes, mini-fridge, and inner bathroom. For the Suite type, it's like a studio type of apartment. In addition to some of that furniture offered, you also have a sofa, a private kitchen, and also a dining table if you choose the Suite type. Although it is quite pricey, guaranteed to be equivalent to the facilities and quality you will get. You will also get regular room cleaning and bed linen changes.
As for the shared facilities, there is a garage that can fit several cars and motorbikes, an elevator, a lounge that can be used as a meeting room, and a kitchen with its essentials. The kost clerk is also ready if you ask for help such as buying food or calling a taxi, all you have to is contact the clerk via the intercom telephone available in each room. 
Address: Jl. Hanglekir XI No.2, Kebayoran Baru, Jakarta Selatan
Phone Number: +62813 – 1133 – 8382
Social Media: @hanglekirresidence on Instagram
Price: starting from Rp. 5,500,000.00 – Rp. 9,900,000.00 per month
Facilities:
Fully furnished
Inner bathroom
Water heater
AC
TV
WiFi
Living room
Dining room
Shared kitchen
Lounge
House clerk
Parking lot/garage
Security
Cleaning service
2. Kost Pulo Raya III 21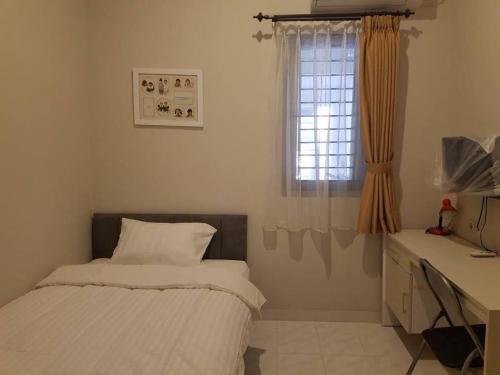 If you want a homey kost at an affordable price around Kebayoran Baru, this kost can be the right choice for you. As the name implies, it is located right in Pulo Raya III Street. Many restaurants and convenience stores around that will help you to fulfill your daily needs. Easy access to the Sudirman Road also helps your mobilization. Based on the reviews of some guests who had settled here, this boarding house is indeed famous for the comfort that is served as your own home, and the service from the owner is also very nice. 
Although the parking lot is not too spacious so it is rather difficult to park a car, but beyond that, all the facilities are satisfying. This two-story kost provides some super cozy 4 x 4 rooms and is equipped with a bed, work desk, wardrobe, and inner bathroom. There is also a shared kitchen that can be used by all residents. The owner of this kost also installs CCTV that will ensure your security is maintained.
Address: Jl. Pulo Raya III No.21, Petogogan, Kebayoran Baru, South Jakarta
Phone Number: +62878 – 8750 – 5489
Social Media: –
Price: Rp. 2,300,000.00 per month
Facilities:
Fully furnished room
Inner bathroom
Water heater
AC
Shared kitchen
Parking lot
CCTV
Security
Room cleaning service
3. Cipaku Residence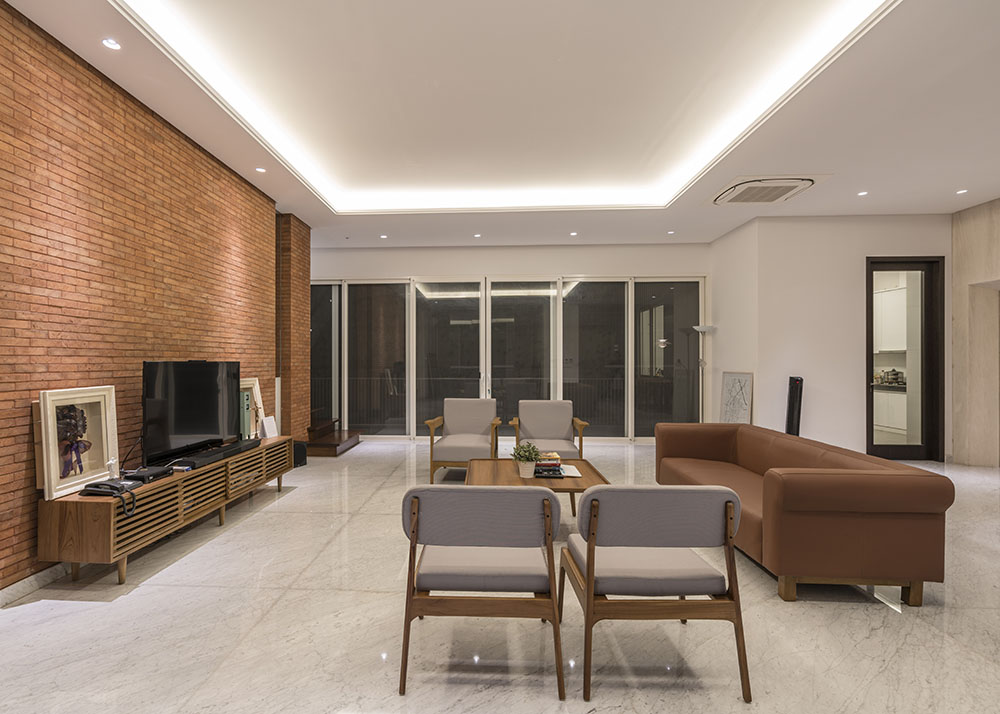 It would be nice if we could settle in a strategic and all-round area for 24 hours, like this kost which is located on Cipaku Street, one of the prestigious neighborhoods in Kebayoran Baru. It is close to Sudirman Central Business District, Blok M area, and Tendean road. Located in the center of South Jakarta, this kost only takes about 5 minutes from Sudirman and MT Haryono road. With access from all directions, surely public transportation is also available here. In addition, it is also within walking distance to the remarkable Senopati area and the famous Santa modern market. 
With the exclusive area, the majority of their residents are executives and expatriates. They provide 8 rooms with a size of 3 x 4.5 meters and can accommodate a maximum of 2 people. All rooms are equipped with a bed, wardrobe, work desk, and also an en suite bathroom with a water heater. Outside the room, there is a shared living room, pantry, limited parking space for cars, and a terrace along with a beautiful garden. Therefore, we can know that besides being located in a pleasant environment, Cipaku Residence also offers a very homey ambiance.
Address: Jl. Cipaku I No.22, Kebayoran Baru, South Jakarta
Phone Number: +62877 – 7177 – 5550
Social Media: –
Price: Rp. 2,600,000.00 per month
Facilities:
Fully furnished room
Inner bathroom
Water heater
AC
Living room
Shared pantry
Terrace
Garden
Parking lot
Security
Cleaning service
Those are the 3 best kost recommendations around Kebayoran Baru that you can make as a pleasant choice to settle down. There aren't many choices but we hope this helps! Good luck with moving in! Don't forget to check other posts on the best kost around Jakarta from Flokq!