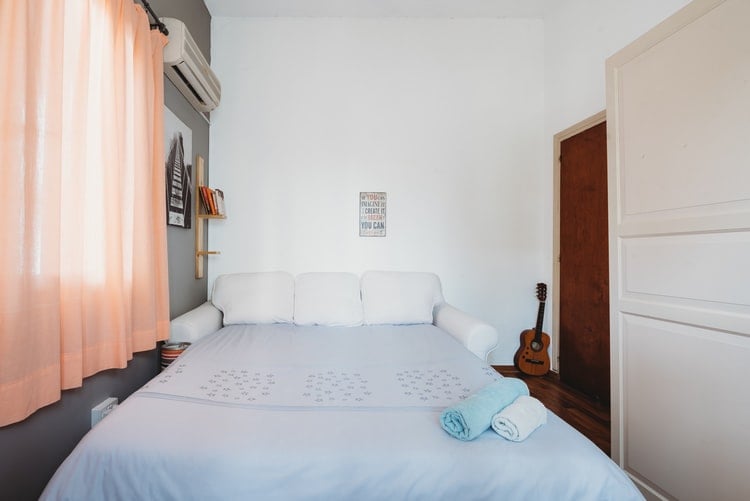 Looking for a kost in the Tebet area can be quite a hard task considering that Tebet is one of Jakarta's most upscale areas complete with high living costs. Some say that it's a much better option to rent an apartment instead of staying in a kost.
However, moving into an apartment also has its challenges, and kost are convenient in that they don't need constant personal maintenance. That is especially true in the Tebet area where kost clean their rooms regularly and even accept free laundry, so choosing to stay in a kost may truly be a better option for busier people.
Thankfully, we collected four kost in the Tebet area that will be worth your money. Some are pricier while some have the standard price of Jakarta kost, all with the amenity of executive kost.
People also check out more kost articles in South Jakarta area. We also have more articles with exclusive kost!
1. Topaz Mansion
The first one on this list is an executive kost located in an upscale area, so we recommend it for workers, executives, and expatriates with a little more budget.
However, investing in this kost may prove to pay well considering its security and facilities, as its owner is the Topaz Hotel Management, which specializes in hospitality for expatriates.
Starting from Rp 3,500,000.00 you will get a finely furnished hotel-room like unit complete with air conditioner and cable TV. You will also get an attached bathroom with a water heater.
Your room will also have regular cleaning, which means you can rest easy during the weekends. There is also a shuttle service that can get you to vital areas like the nearby SCBD.
The Topaz Mansion has a spacious parking lot with 24-hour security complete with guards and CCTV.
The area is beneficial for daily shopping, with supermarkets like Gelael Tebet and Lion Superindo Pancoran. Nearby malls include Lotte Shopping Avenue, Plaza Festival Mall Kuningan, Kuningan City, and Lotte Shopping Avenue.
Website: https://topaz.id/tm/
Address: Jl. Tebet Barat Raya No.11, RT.20/RW.1, Tebet Bar., Kec. Tebet, Kota Jakarta Selatan, Daerah Khusus Ibukota Jakarta 12810
Phone Number: +6221 22008916
Listing Page: Infokost
2. Rufia Residence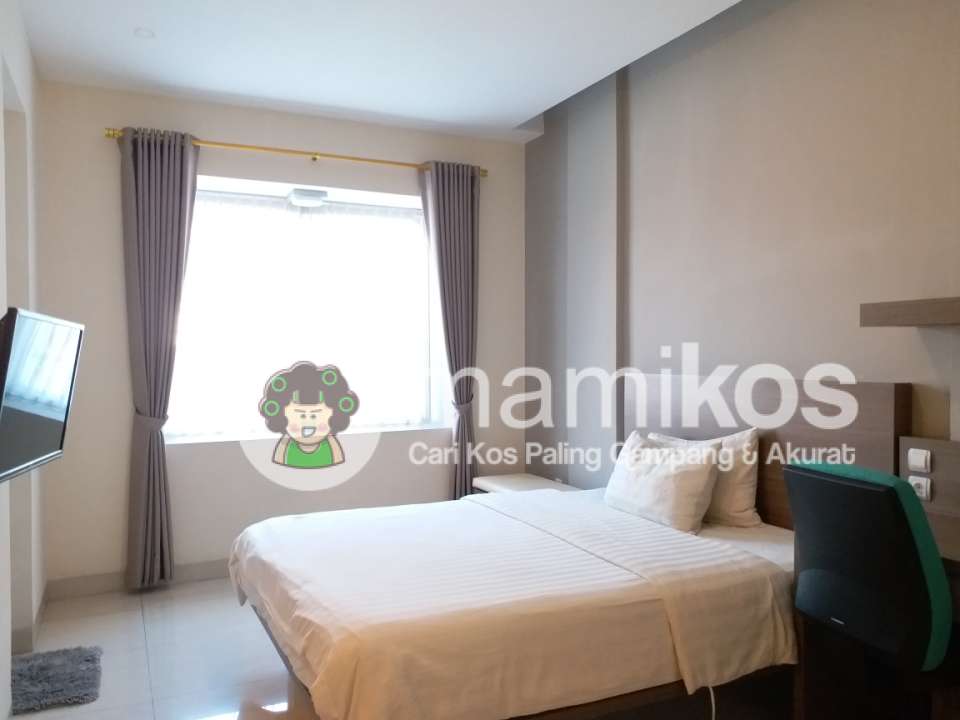 The next one is also another executive kost. It's a hidden gem under the name of Rufia Residence. Just 12 minutes away from Sudirman Central Business District, Rufia Residence is an executive kost with facilities that go beyond most executive kost.
For Rp 3,600,000.00 you will get a room with an access card and all the best amenities. Your room will have an air conditioner, free cable TV, free wifi, an attached bathroom with a water heater, and even a mini-fridge. You will also have daily cleaning and daily laundry (0,5 kg/day).
The community areas are proper and well-maintained, such as a lobby, living room, kitchen/pantry with free-to-use cooking equipment, a cozy terrace, and even a rooftop garden where you can hang around in the afternoon.
The Rufia Residence also has a spacious parking area for your car and motorcycle, complete with 24-hour security with guards.
Shopping is no longer a chore if you live in the Rufia Residence. Both Gelael Supermarket and Superindo Pancoran are only under five minutes away, while Kota Kasablanka and Bellagio Boutique Mall are only 15 minutes away.
Address: Jl. Tebet Barat Dalam I No.1, RT.13/RW.2, Tebet Bar., Kec. Tebet, Kota Jakarta Selatan, Daerah Khusus Ibukota Jakarta 12810
Phone Number: +6281 218820779
3. Libra Setia
Libra Setia, unlike the previous apartments, is much more budget-friendly, while still retaining facilities you can expect from an executive kost.
Starting from just Rp 1,900,000.00 you will get a full-furnished room complete with facilities such as air conditioner, wifi, cable tv, and an adjoined bedroom with water heater.
The shared facilities are also top-notch. You will get to refill water from dispensers and fully utilize the kitchen as well as a laundry area where you can wash and dry your clothes without consuming time.
Libra Setia also has a closed-off parking space as well as 24-hour CCTV for maximum security. If you ever need help, Libra Setia has an office where you can talk to the management. That shows just Libra Setia's dedication to provide the best for tenants without the advantage that more expensive kost have.
The Libra Setia is 19 minutes away from SCBD, but it's only 13 minutes away from the Kuningan district area. It's also surrounded by commuter train stations such as Tebet Station, Manggarai Station, Cawang Station, and Jatinegara Station. Shopping is also no big deal with the Bassura City Mall that is only 7 minutes away. Kota Kasablanka is also reachable, being 10 minutes away.
Address: Jl. Setia No.4, RT.5/RW.2, Kp. Melayu, Kecamatan Jatinegara, Jakarta, Daerah Khusus Ibukota Jakarta 13330
Phone Number: +6281-384252346
Listing Page: Mamikos
4. Kost Rumah Neika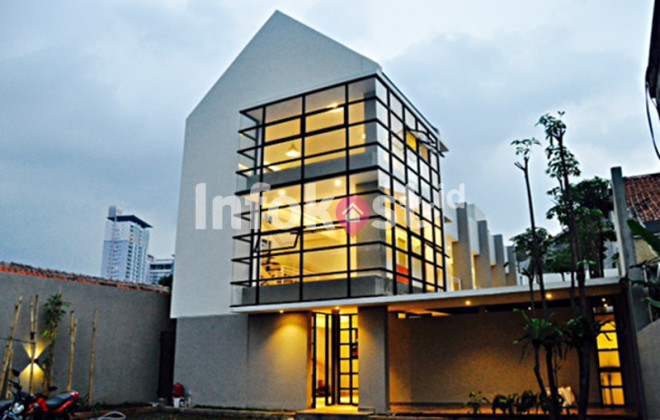 Like many other kost in the area, Kost Rumah Neika is a serviced kost that aims to help its tenants settle comfortably in Tebet in a hotel-like environment.
From Rp 3,500,000.00 you get a spacious, serviced room complete with Cable TV and air conditioner. Of course, it won't be complete without an attached bathroom complete with a water heater. To save more, however, you can choose to rent with a roommate and only pay half-price from Rp 4.450.000.
Other facilities are a communal kitchen, a dining area, and a living room where you greet your guests. The entire building has 24-hour CCTV, so you won't have to worry about safety. This extends to the spacious car and motorcycle parking lot in front of the kost.
Address: Jl. Komp. Bier No.3, RT.4/RW.1, Menteng Dalam, Kec. Tebet, Kota Jakarta Selatan, Daerah Khusus Ibukota Jakarta 12870
Phone Number: +6281-19912028
Listing Page: Infokost
So there you have your list of the best kost in Tebet. Renting a kost in the Tebet may be pretty up there in terms of budget, but it will be beneficial in the long run. All you need to do is to pick the one that's most convenient for you. Don't forget to check out more articles about Jakarta's selected are from Flokq!