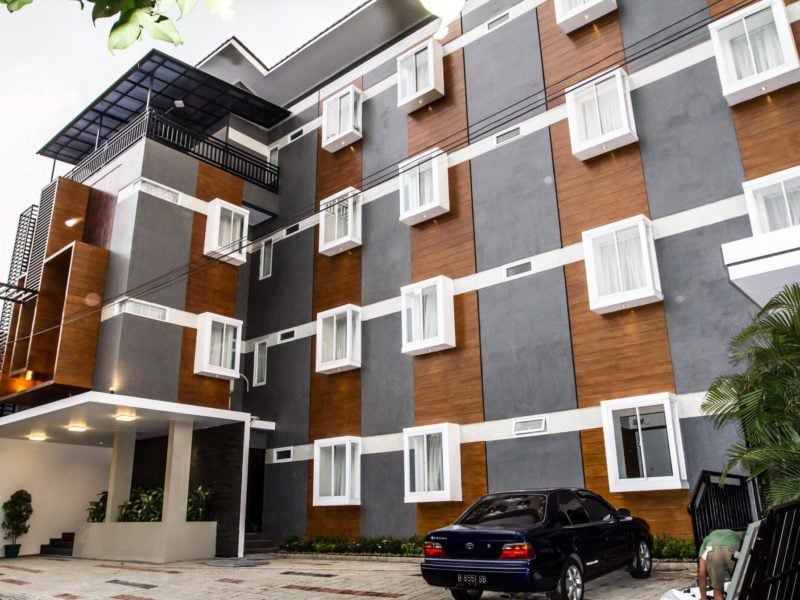 South Jakarta is home to many prestigious business districts like SCBD and Rasuna Said and also expatriate neighborhoods like Pondok Indah Kuningan. On the other hand, it's also known for having renowned private universities, like Binus International, Atma Jaya Catholic University (Unika Atma Jaya), Bakrie University, Podomoro University, Paramadina University, and Prasetiya Mulya University, to name a few.
Therefore, no wonder college-students-to-be and their parents are scrambling to find a residence in the area. Unfortunately, it can be quite tricky for kost-hunters with little knowledge about the area. Even worse, some may feel worried about pricing and living costs.
Thankfully, we've scoured the web for kost recommendations endorsed by currents and previous tenants alike. These kosts have gained trust from alumni as well as families who have entrusted their children there. So, if you want to look for kosts worth investing in, here are four kosts around the South Jakarta area that are worth a look.
You may also read other kost articles in South Jakarta, moreover there's the exclusive kost one! Check out below:
Kost South Jakarta Near Universities Below 3 Million
1. Kost Sultan Agung 26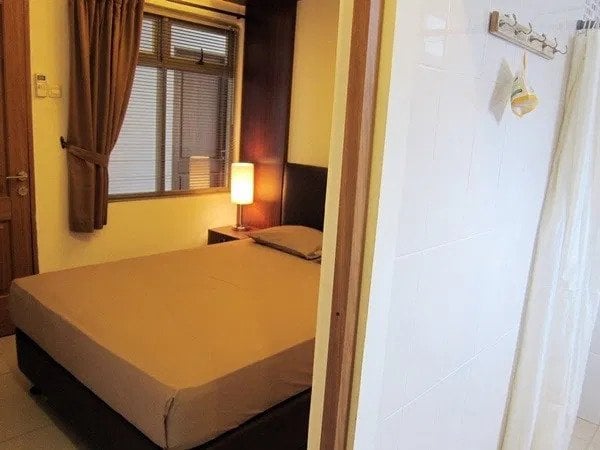 Just four minutes away from STH Indonesia Jentera law school and one minute away from the Faculty of Psychology of the University of Jakarta, this older executive kost is the perfect place for parents to entrust their students. Kost Sultan Agung 26, like other kosts in the vicinity of Rasuna Said, is recommended by Indonesian and expatriates making their career in the surrounding business districts.
Starting from Rp 2.500.000,00 (for a 4×3,5 bedroom), tenants can enjoy an array of in-room facilities such as Cable TV, Wifi, a minibar refrigerator, and a private bathroom with hot water. Best of all? Tenants' can have their rooms regularly cleaned and limited daily laundry.
Like any other kost in the area, Kost Sultan Agung 26 also caters to the need of its mobile residents by providing a space for car and motorcycle parking complete with CCTV and 24-hour security.
Residents can choose to buy groceries from the surrounding mini markets or shop at the traditional Manggis Market, located only two minutes away. They can also get a more leisurely shopping experience thanks to nearby malls like the Grand Indonesia and Pacific Place.
Address: Jl. Sultan Agung No.26, RT.1/RW.1, Guntur, Kecamatan Setiabudi, Kota Jakarta Selatan, Daerah Khusus Ibukota Jakarta 12980
Phone Number: +62857-1406-9950
Price: Starting from Rp 2.500.000,00
Listing Page: SewaKost and Infokost.id
2. Cilandak Heights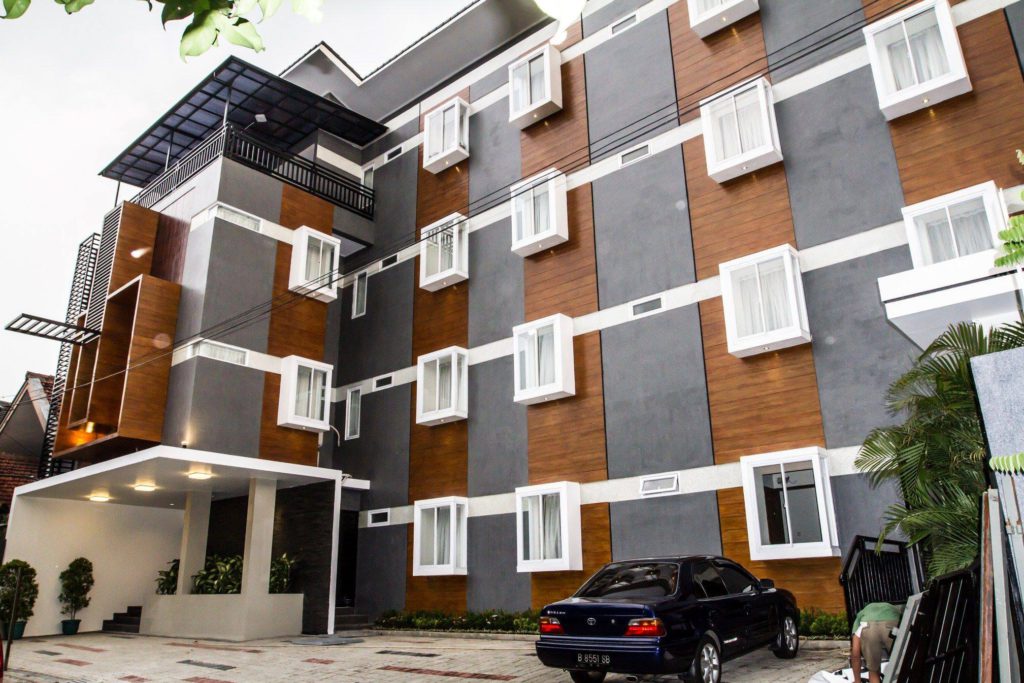 Just 8 minutes away from Prasetiya Mulya University College of Cilandak, the Cilandak Heights is a must-visit if you're hunting for kosts in the Cilandak area. It looks like an executive kost, but its Rp 2.000.000,00/month price tag may seal the deal for kost-seekers.
For the price, you'll be getting a 3×3 bedroom with a queen-sized bed with Cable TV, wifi, and an air conditioner. You'll also get an attached bathroom with a seating toilet and heated shower. Cilandak Heights has a cleaning service, so you won't have to fuss about cleaning every week. Also, you'd get some space for car and motorcycle parking complete with CCTV.
For entertainment, tenants can choose to visit the culinary hotspot Cilandak Town Square (5 minutes away by car) or the One Belpark Mall (only 7 minutes away by car)
Address: Jl. Cilandak VI No.32, RT.1/RW.3, Cilandak Bar., Kec. Cilandak, Kota Jakarta Selatan, Daerah Khusus Ibukota Jakarta 12430
Phone Number: +62818982050
Price: Rp 2.000.000,00
Listing page: Infokost
Kost South Jakarta Near Universities Above 3 Million
1. Kost Wisma TBT 46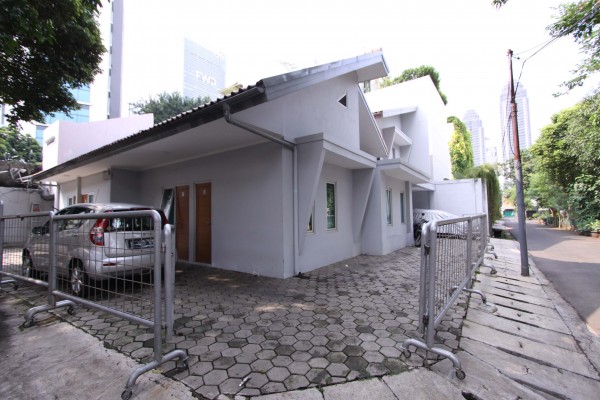 Located less than 10 minutes away from distinguished Jakarta universities like Binus Internasional (Fx Sudirman Campus) and the University of Al-Azhar Indonesia, it's the Kost Wisma TBT 46.
Like many kosts in the area, it has collected trust from university alumni, parents of out-of-town students, and even expatriates working in the nearby SCBD area. Therefore, there's no need to question the security and comfort of this kost.
Starting from around Rp 3.500.000,00/month, you can get a bright, air-conditioned studio bedroom. Meanwhile, the adjoining bathroom has a seating toilet, a sink, and a water heater. And for its price tag, Wisma TBT 46 is generous to allow tenants to enjoy a diverse selection of international TV channels thanks to its Cable Tv facility.
The kost has shared appliances such as a kitchen with a dishwasher and water dispenser, which are hard to find in other Jakarta kosts. Wisma TBT 46 also has a parking area for cars and motorcycles complete with 24-hour security and CCTV, so residents needn't worry about the security of their vehicle.
Only 5 minutes away from the Sudirman main road, college students will feel pampered with the assortment of nearby grocery big-chain grocery stores and malls like the Pacific Place, FX Sudirman, Senayan City, and many more.
Address: Jl. Tulodong Bawah VII Nomer 46 RT.3/RW.1 Senayan, Kebayoran Baru Kebayoran Baru, Kota Adm. Jakarta Selatan, DKI Jakarta, Indonesia
Phone Number: +6289678207350
Price: Starting from around Rp 3.500.000,00
Listing page: Mamikos and Orento
2. 3tranches Home Setiabudi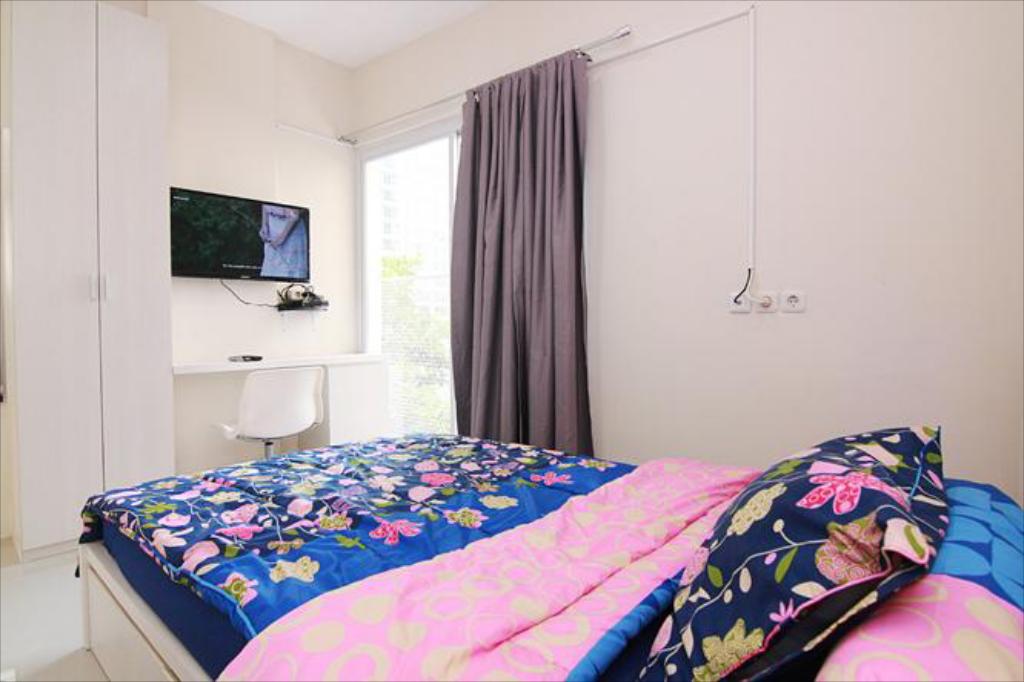 Located just several minutes away from the Rasuna Said Epicentrum, the mixed 3tranches Home Setiabudi is a strategically located kost for students of Universitas Bakrie, Universitas Kristen Atma Jaya, and Universitas Perbanas.
Starting from Rp 3.100.000,00, you will get a stylish room with complete in-room facilities such as Wifi, Cable TV, a water dispenser, and even a refrigerator. The adjacent bathroom has utilities such as a water heater, a seating closet, and a sink. All of that and more you can get for less if you bunk in with a roommate!
You will also get several shared facilities such as a living room, a leisure room, a kitchen, and a laundry service. The 3trance Home also has an ample parking space for cars and motorcycles, complete with security officers working around the clock. It also offers 24-hour access for students coming home late.
Located in the Karet Kuningan neighborhood, tenants will be able to live comfortably thanks to its surrounding eateries, mini markets, pharmacists, and nearby bus and motorcycle taxi stops. Being located in a favorite neighborhood for expatriates and executives also ensures that they will have luxury malls like the Bellagio Boutique Mall, Setiabudi One, Lotte Shopping Mall, and many others.
Address: Jl. Anggrek 3 No. 1, Karet, Setiabudi, RT.19/RW.2, Kuningan, Karet Kuningan, Kota Jakarta Selatan, Daerah Khusus Ibukota Jakarta 12940
Phone Number: +6221 52903187
Price: Starting from Rp 3.100.000,00
Listing Page: Mamikos
And there you go! We've addressed this kosts list for you, South Jakartan students, to live and enjoy your study. If you came from outside of Jakarta, this list might help you especially if you also study there. Not only university students, but workers can also give it a try if they happen to work nearby. So, what are you waiting for? Go give it a try!
People also read more kost recommendation in Jakarta's selected area from Floq, click here!