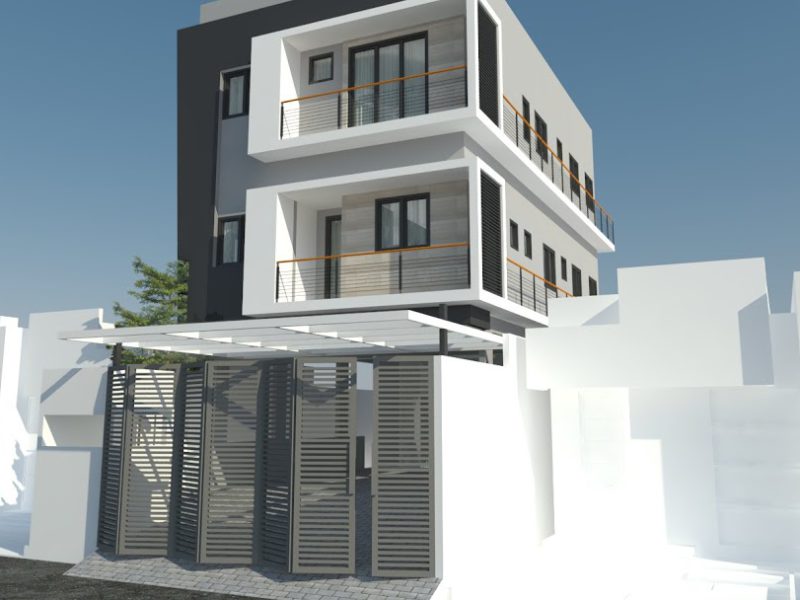 North Jakarta is mainly known as a harbor and trade area. However, it also has its share of universities like the Universitas Krida Wacana, Universitas 17 Agustus, Institut Kesehatan Indonesia, and many more. Sadly, however, looking for kost in this area can be quite exhausting. That is especially true since most kost in this area mainly target workers and executives. Thankfully, most kost for college students are concentrated in the Kelapa Gading and Sunter areas, with some standing in Tanjung Priok as well. We've compiled these accommodations for you when looking for a kost near universities in North Jakarta.
Kost North Jakarta Near Universities Below 2 Million
1. Valukost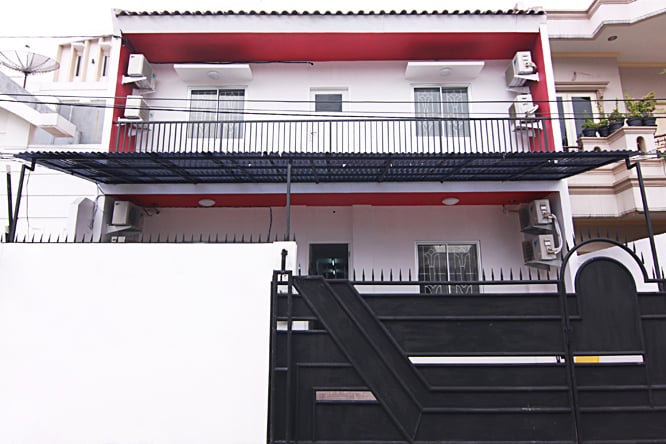 Valukost is a kost located in Sunter that's close to Universitas 17 Agustus as well as the Calvin Institute of Technology. As its name implies, it's a kost with complete amenities offered at a very budget-friendly price. Starting from Rp 1.800.000,00, you get a  single, air-conditioned room with free Wi-Fi and a private bathroom, complete with a water heater.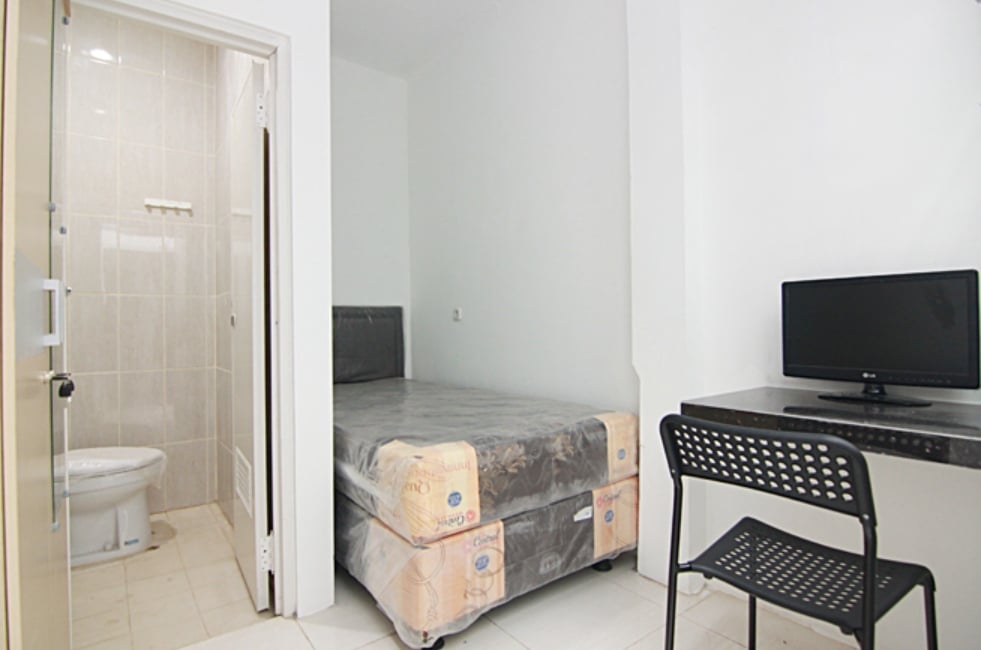 The security at Valukost is impressive for its price point. It has 24-hour CCTV and gives access cards to its tenants. There is also free parking space and an additional charge on parking for cars. Furthermore, the building is well-maintained and smoke-free, making it a clean and comfortable kost to live.
The surrounding area has mini markets you can reach by foot, or go to the nearby Pasar Sunter that's reachable in 5 minutes. For more entertainment, however, you can go to Sunter Mall, which is only 5 minutes away. There is also the Kelapa Gading Mall, located only 15 minutes away.
Website: http://www.valukost.com/
Address: Jalan Agung Jaya 10 No.11, Blok D2, RT.15/RW.10, Sunter Agung, Tanjung Priok, North Jakarta City, Jakarta 14350
Price: starts from Rp 1.800.000,00
Phone Number: +6221 65833234
Kost North Jakarta Near Universities Above 2 Million
1. Kost Wisma Abhitech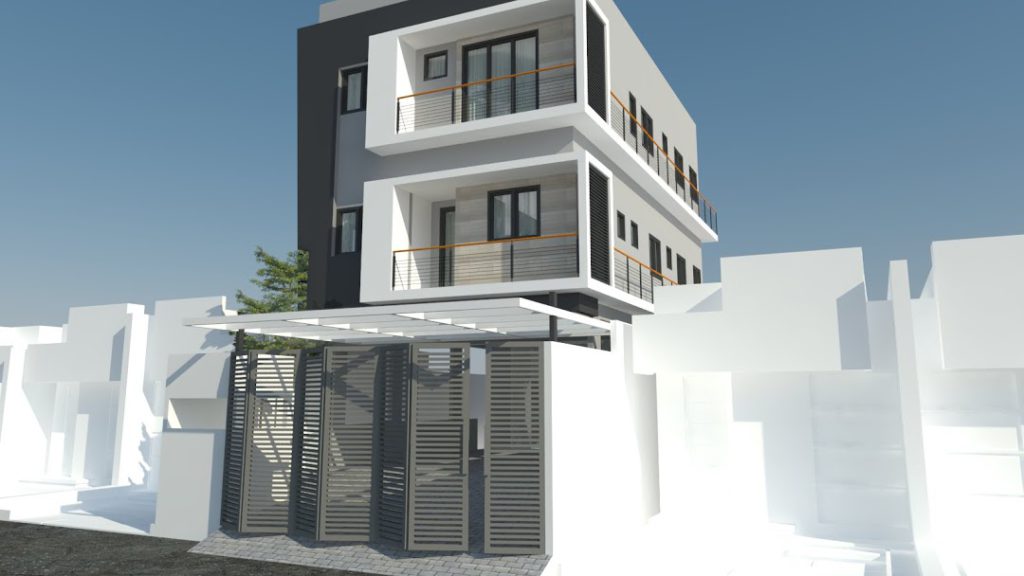 Tanjung Priok is one of the favorite kost neighborhoods for college students centered around the area. Sadly, however, as most kosts in Tanjung Priok are mainly aimed at workers, so looking for a kost that exclusively caters to the needs of a student is relatively hard to find.
Thankfully, we have Kost Wisma Abhitech to answer those needs. This mixed exclusive kost offers everything you can expect from an exclusive kost in higher-class areas for less!
For Rp 3.000.000,00, you get a room with a complete set of amenities, such as Wifi and an air conditioner (which is a blessing in the hot North Jakarta air). You will also get an access card as well as a regular cleaning service. 
Wisma Abhitech's winning points, however, are its shared spaces facilities. You can cook to your heart's content with their kitchen that has microwaves, rice cookers, and many more. Furthermore, they have a rooftop gazebo where tenants can gather around with their friends in the afternoon. The Balinese-Javan inspired interior further enhances the calming atmosphere of the kost.
While Wisma Abhitech has 24-hour access for tenants coming home late, they do have security personnel and CCTV inside the building and around their spacious parking area. Therefore, tenants needn't worry about safety.
Website: https://wisma-abhitech.business.site/#gallery
Address: Jl. Agung Permai 10 No.8, RT.6/RW.16, Sunter Agung, Tj. Priok, Kota Jkt, Utara, RT.8/RW.11, Sunter Agung, Tj. Priok, Kota Jkt Utara, Daerah Khusus Ibukota Jakarta 14350
Phone Number: +6221 6400805
Price: Rp 3.000.000,00
Listing Page: Mamikos
2. Kost Gading Elok Residence II
If you're a student of Universitas Kridas Wacana Campus III and UBS Business school, the Kelapa Gading is the right area to pick. It's a safe, elite neighborhood with numerous shophouses, minimarkets, and other facilities that will help fulfill your daily needs.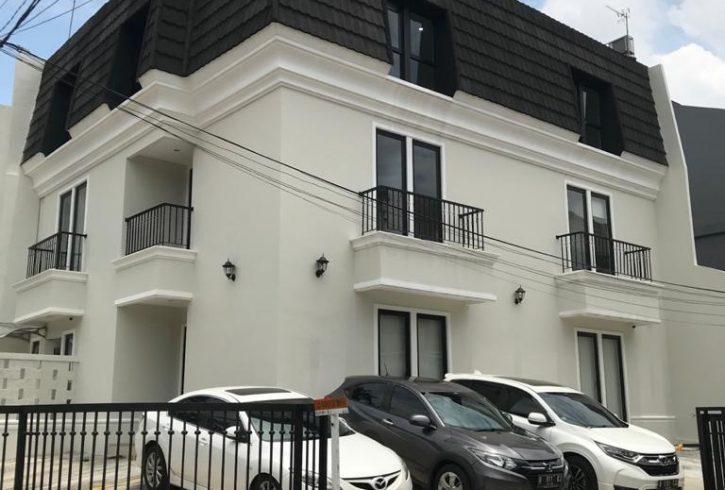 For 2.300.000,00, you get a spacious single bedroom, with an air conditioner, Wi-Fi, and a TV. Your room will also be equipped with a private bathroom with hot water and a bathroom sink.
The kost's shared facilities, however, are impressive. Not only will you get a kitchen complete with stoves, but you will also be able to do your laundry using the kost's laundry machine. The kost has 24-hour access for students coming home late and security guards to watch over the parking space (for cars, motorcycles, and bicycles).
While shopping for groceries and other daily needs aren't difficult since Kelapa Gading is mainly a family residential area, you can also find more entertainment and shopping options at the nearby Summarecon Mall Kelapa Gading.
Address: Jl. Gading Elok Utara 1 Blok FC1 No. 1, Kelapa Gading Timur, Kelapa Gading, Jakarta Utara
Phone Number: +6287876757799
Price: Rp 2.300.000,00
Listing Page: Mamikos
3. The Blessing Residence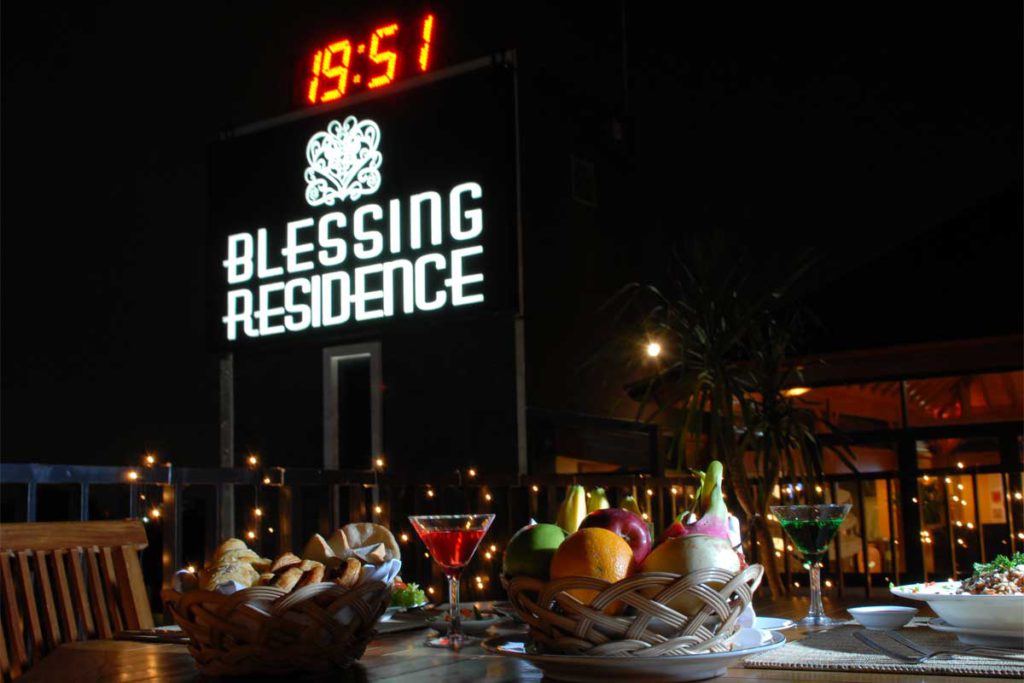 An exclusive yet affordable kost in the elite Kelapa Gading area, The Blessing Residence kost offers lodging, especially for students of the nearby Institut Kesehatan Indonesia, Universitas Krida Wacana Campus III, and Universitas Muhammadiyah Jakarta Faculty of Mechanical Engineering.
The Blessing Residence offers a room with complete amenities starting from Rp 2.350.000,00. You will get an air-conditioned room with TV and Wifi. Furthermore, you will also get a private bathroom with hot water and free laundry service every day.
For shared facilities, every tenant will get a parking space for a motorcycle (free) or a car (with additional charge). You can also use the kitchen, which has a dishwasher and a water dispenser you can refill from freely.
The Blessing Residence is comfortable and convenient in terms of location. It is close to shopping centers such as Kelapa Gading Mall, Mall Artha Gading, Mall of Indonesia, and Lotte Mart Kelapa Gading. It's also the Plaza Pasifik business center.
Address: Jl. Kelapa Puyuh II No.27, RT.1/RW.19, Klp. Gading Tim., Kec. Klp. Gading, Kota Jkt Utara, Daerah Khusus Ibukota Jakarta 14240
Phone number: +62818169193 / +62818581203
Price: Rp 2.350.000,00
Listing page: Orento
And there you go! We've addressed this kosts list for you, North Jakartan students, to live and enjoy your study. If you came from outside of Jakarta, this list might help you especially if you also study there. Not only university students, but workers can also give it a try if they happen to work nearby. So, what are you waiting for? Go give it a try!
People also read more kost recommendation in Jakarta's selected area from Floq, click here!