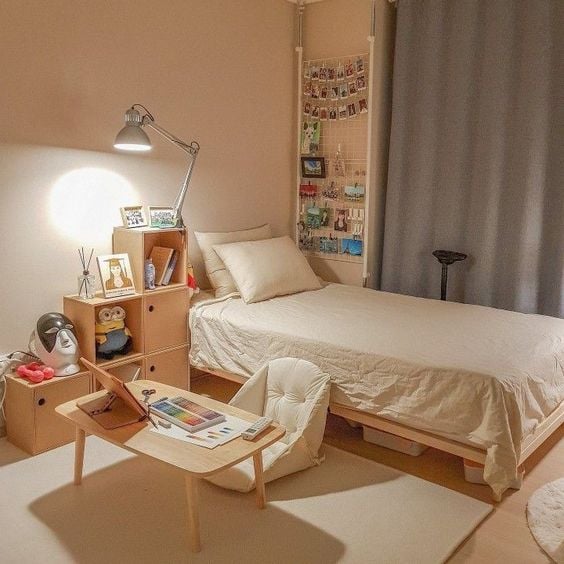 Others
12 Kost Decoration Inspirations: Simple yet Aesthetic!
Since the property values ​​in Jakarta tend to increase, kosts are often a solution for students or new workers who want to live closer to their workplace. There are also many cheap kosts in Jakarta, but rarely do they provide affordable prices with satisfying kosts. In fact, attractive kost room decorations can also make an old room very pleasing to the eye. Kost decorations don't have to be too expensive either! Here are 12 kost decor inspirations that you can apply to upgrade your room:
1. Find Your Theme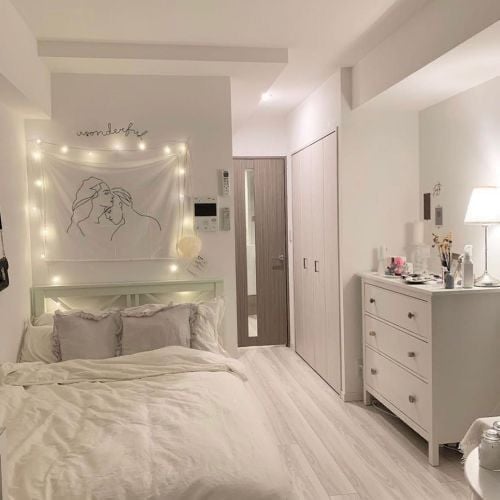 One of the essentials to an aesthetic room is the accuracy of the theme used. That is, you need to adjust the color of the walls, decorations, furniture, and so on so that they can be integrated and matched neatly. If your walls and bedding are white, you can use pastel and gray furniture and items for an elegant blend of colors. If your walls tend to be dark colors such as dark gray, indigo, and brown, it is advisable to use matching colors but from various stages, such as light gray, light blue, pastel brown, and so on.
2. Wallpaper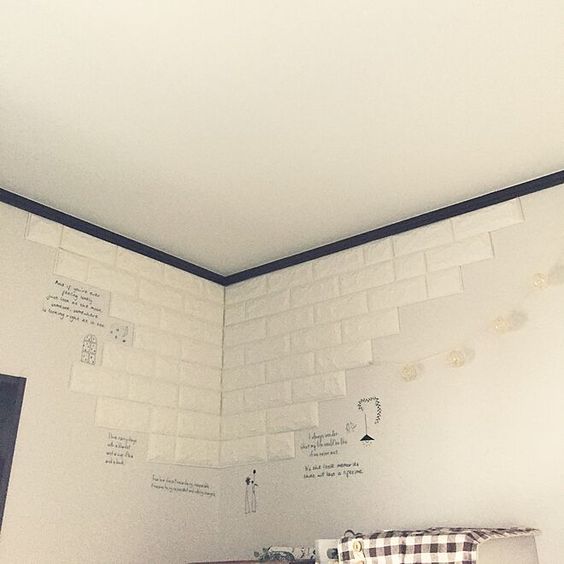 Cracked and perforated walls in a kost may be a bit difficult to repair if you are inexperienced, and perhaps you are worried about making the situation worse. To overcome this, you can start from pasted wallpapers with various motifs and colors that you can adjust to your needs. Just cut it out a bit and now you've fixed the wall!
3. Bedsheet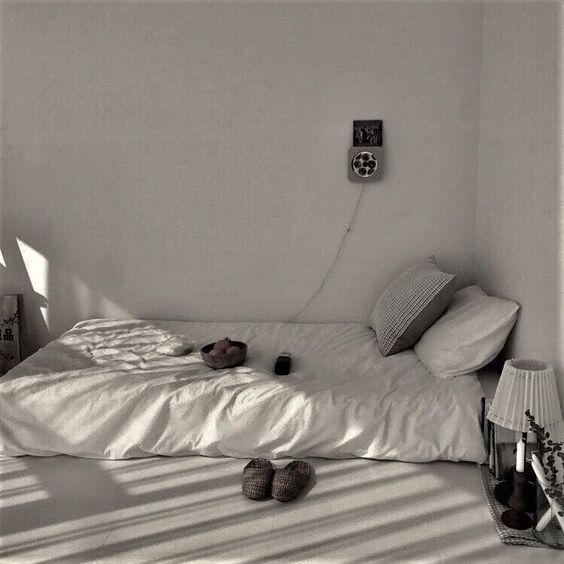 Generally, maybe you are used to mattress sheets that are full of colors and patterns. However, occasionally switch to Bedsheet Aesthetics which can give you a more tidy and simple visual of the room. The minimalist look of a plain bedsheet or 1 motif is not only pleasing to the eye, but also suitable as a backdrop for your virtual meeting in your kost room.
4. Postcard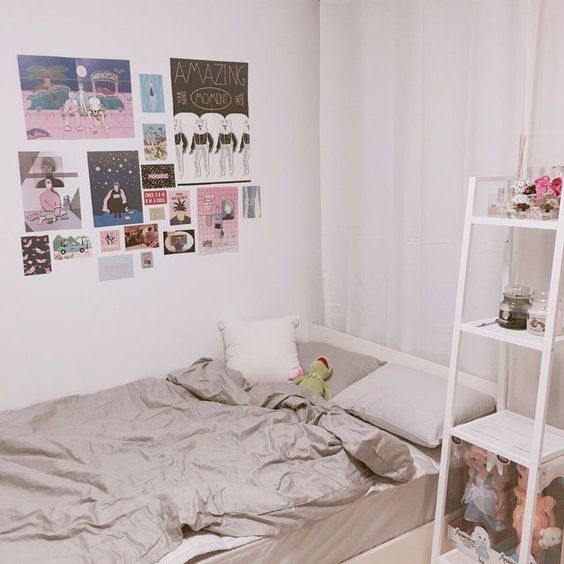 Just like wallpaper, postcards is one of many kost decorations that can hide stains or cracks on walls, but to a lesser extent. You can use K-Pop Idol postcards, old photos, or snippets from magazines. For an aesthetic touch, you should adjust the color and theme of the postcard with the overall color of the room.
5. Wooden Mat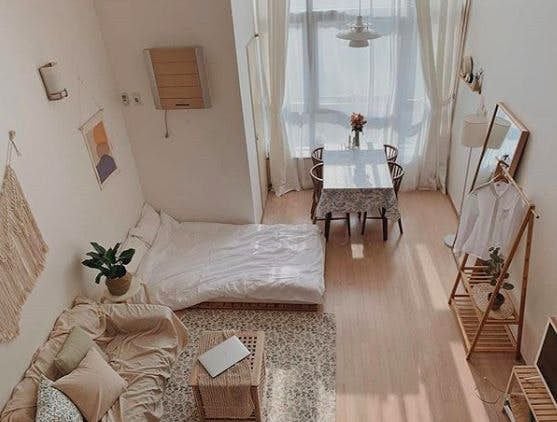 If you watch Korean dramas a lot, you may have seen the wooden floor mats used in some scenes. These mats tend to be easy to install on flat, waterproof, and sturdy floors, so you don't have to worry about cracked floors anymore.
6. Rug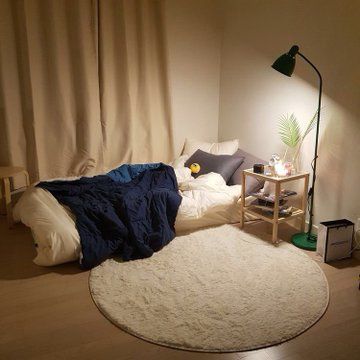 If you find a wooden mat too simple, you can add a feather rug by the bed. In addition to enhancing the aesthetics of the room, you can warm your feet on this rug before starting your morning! If you are often lesehan, this rug will also be very helpful for you.
7. Minimalist Desk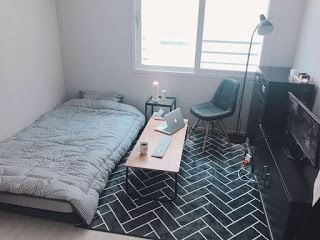 Small rooms may be confusing for you to organize things, but minimalist style can still be done! You can still have a minimalist study desk that you can simply place next to your bed if you have a bed that is not too high. However, if your bed is too high, you can use a small folding table to place on your lap. There is also a small vanity desk you can use as a study table or dressing table.
8. Vines
You can use vines as curtain decorations or just wall decorations in your kost room. Generally, this room decoration can be used with walls and room themes of all colors.
9. LED Lights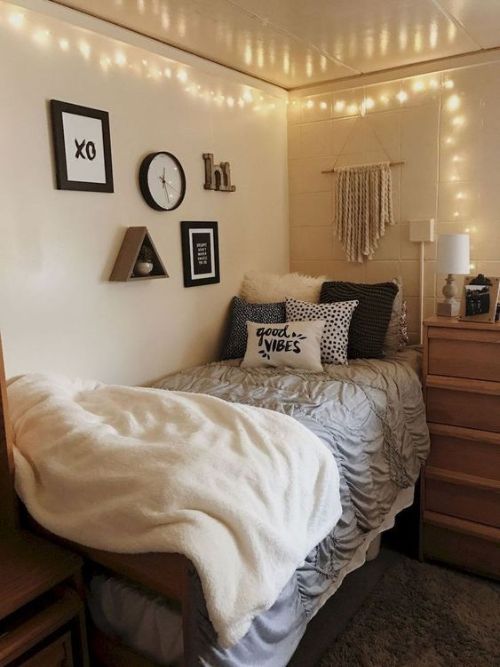 Just like vines, LED lights are also easy to adjust. Most of the users of this lamp use the type of LED RGB Strip Lights because of the color variations that can be adjusted as long as the product is connected to electricity. If you are a gamer, this product can also be your lighting setup.
10. Rack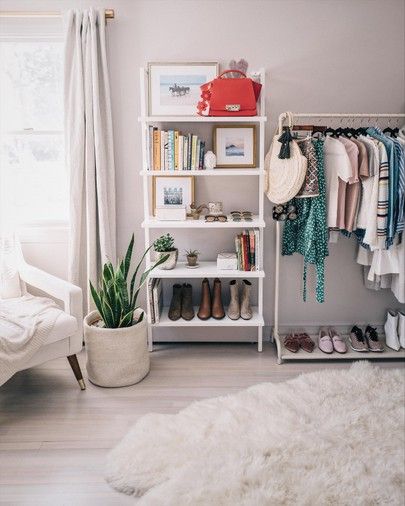 Instead of leaving your things scattered, we recommend using rack or shelves to store and organize your things. Stacking shelves consist of various materials, such as wood, metal, and plastic. In order to be of aesthetic value, you should choose the type of shelf that matches the kost decoration theme you are planning.
11. Mirror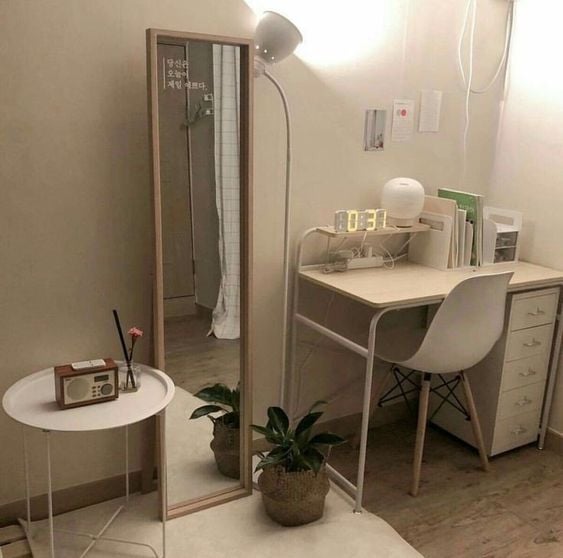 Decorate your room with mirrors to create the impression of a larger space. Large full body mirrors can add to the visual beauty of the room without taking up much space, especially mirrors with simple wooden frames.
12. Hanging Shelves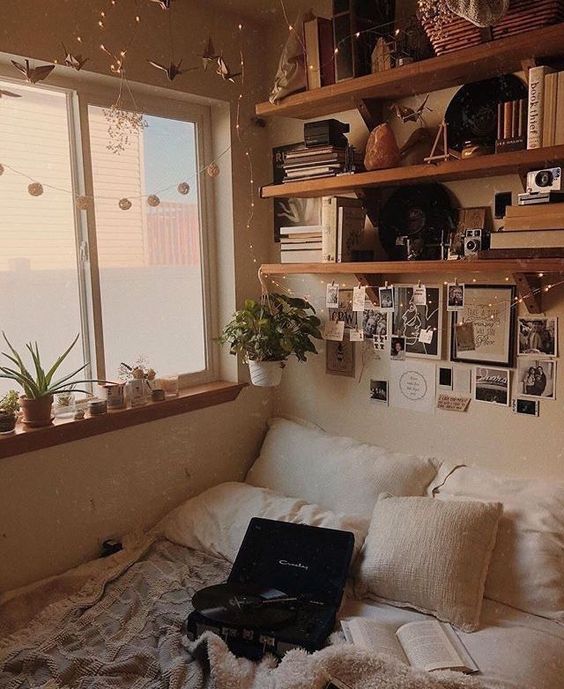 If you don't have space for stacking shelves, wall shelves or hanging shelves can be your solution. However, because the process tends to be permanent and noisy, you are advised to seek permission from the kost owner before installing the hanging shelves.
Cheap kost rooms can still be beautiful with some additional decorations. With a little care and persistence, you can have an aesthetic kost room at no cost at all! Enjoy your new room!
Need to know more about kost? You may be interested in this article