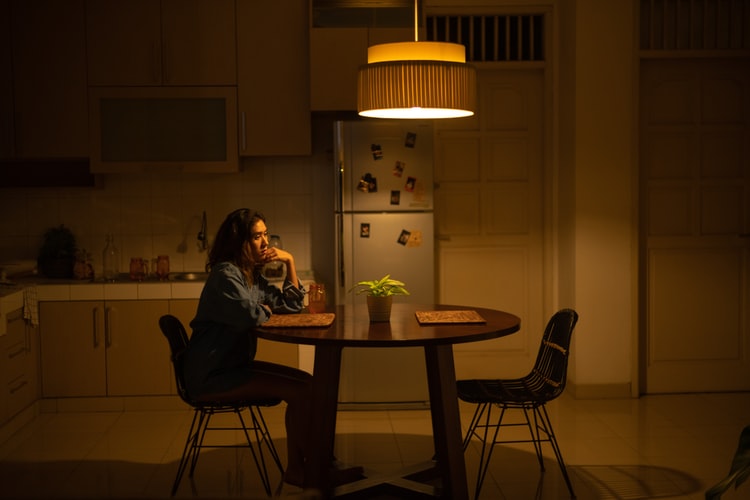 When looking for the right kind of long-term place to stay, that means finding the pick of the litter or a quality apartment that is going to stand the test of time. Yet, choosing the perfect apartment has never come easy. Doing research months after months, pondering whether you've found the one or not, and not to mention the time spent to visit the places. Eventually, the moving part comes in and is always exciting. It feels as if all the burdens suddenly paid off. But, before choosing and moving into your new apartment, have you examined all the essential aspects of it? Here are several fundamental aspects you need to consider:
The price
First and foremost, be sure that you're able to pay for the rent or the installment fee. Before choosing an apartment, you need to seriously consider your budget. Determine what kind of apartment you want along with the price. If you're willing to pay a high price for a certain reason, then you'll need to find other ways to cut back on expenses, or you may need to find roommates to help cover the costs. Also, keep in mind that if an apartment's rent is peculiarly low (read: too good to be true) compared to other rentals in the area, then this may be a big question mark. Bottom line: make sure you know the market before looking at apartments and negotiating a price.
The location
Put several parameters as choosing the location of the apartment. It can be hard sometimes and eventually, we face trade-offs, between a great location but a limited space or mediocre location but a spacious apartment. Choose your priority first, what affects you the most. Is the place going to make you wake up 2 hours earlier than your normal time due to travel distance? Are you gonna spend a lot of time in your apartment to enjoy the big living room? Ask yourself numerous questions regarding the location of the apartment. After that, choose what suits you the most.
Read also: Tips for Finding a Roommate
The layout
What do you feel the second you open the door? Is the place way too exposed? Will you get enough ray of sunlight? Lots of people only pay attention to the square-looking vacancy in front of them and imagine what they can do to fill it. However, the way space is utilized is just as important. The amount of space between rooms, windows, and other physical features can make a difference in how your apartment's going to look.
It's important to visualize the furniture you want in every room when choosing if a potential apartment suits your space requirements. Look closely at the bedroom layout. Depending on where closet doors fall concerning windows and the door into the room, you may only have one spot where your bed will fit. Furthermore, ensure that each door can be opened without bumping into something.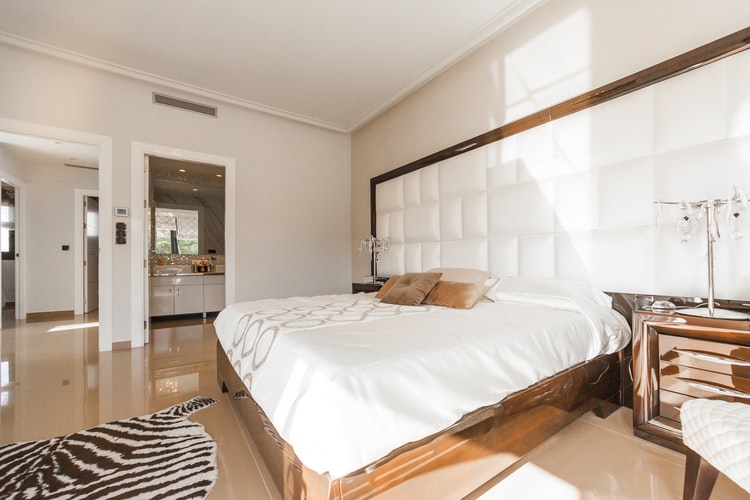 The apartment size
Whether it's a studio, one-bedroom, two-bedrooms, three-bedrooms, or a penthouse unit. Commonly if you're living alone or with a significant other, you'll find that the studio or one-bedroom type is suitable for you. The breadth of this type is approximately 27-meter square to 55-meter square. The two-bedrooms or more types are ideal for couples with one or two children or who require a spare room and perfect for roommate situations because they allow both of you some space of your own. Two-bedrooms types may include more than one bathroom.
Luxury rentals often include one central bathroom and a second full bath accessible only through the master bedroom, essentially a private bath. Besides the number of bedrooms, determine the number of bathrooms you want. Smaller apartments like studios and one-bedrooms virtually always have only one bathroom, but larger two-bedroom and three-bedroom units may have one, one and a half, or two bathrooms.
Read also: What to Expect in Virtual Apartment Tours
The amenities
When choosing an apartment, make sure to consider the amenities. If you're renting in an apartment building, you'll need to ensure the amenities fit with your lifestyle and your basic needs. For example, do you need 24-hour security or CCTV? Does your building have a gym or is there a gym spotted nearby? Is there a washing machine and dryer in your apartment building? How is the commute? Is there a laundromat nearby? Are there restaurants or shops in the neighborhood? Chances are, if you're on a tight budget you'll have to make a few compromises, such as walking to a laundromat or enduring a longer work commute. Whatever the consideration is, be sure you can live with the situation before signing a lease.
The quality
You don't want to pay more than what you gain, right? The issue for nowadays apartment residents is that they have to pay for the extra room in their apartment whilst they live by themselves. Of course, you can avoid this problem if you found the right apartment at your dream location. But sometimes things aren't just that smooth. In fact, lots of people are trapped in this situation. For example, the location is perfect but there is no more single apartment left. To solve this, you can share it with someone else. 
Other issues might be the building's too old. Some of the facilities aren't working well, might be the water heater or the air-conditioning. That's why you need to check the apartment in-person before signing the lease. Check the minor things that people may overlook. The door handle, the electricity, the fire alarm, and others. This helps you to prevent unwanted fatalities. 
Read also: Hidden Costs of Moving to a New Place
Utility costs
Don't miss out on the utility costs! Besides the monthly rent, you are most likely to ought to pay for various utilities throughout the time you live there. These utilities include water, gas, air conditioning, sewer, garbage, and electricity – among others. Your lease should disseminate what utilities you are responsible for covering, or if the rent already includes some utilities. Furthermore, don't hesitate to ask any questions about who pays for what, make sure to double-check with your landlord before signing the lease.
After all, it's always best for you to prepare before coming into a new environment or a new place. More importantly, don't just put all of your attention focusing on the new place you're moving into. Always check and re-check you're not leaving anything important behind. When you're all set, then enjoy your moving!