If you are planning to move to Jakarta, make sure you know very well the cost of living here. Whether you are an expatriate or a newcomer, the cost of living in Jakarta may be different because everyone has a different budget. Flokq is here to help you find out the average price of daily necessities in Jakarta from food, groceries, transportation, to accommodation so that you can save the best possible budget.
---
You can also read: How Much is the Cost of Building a House in Jakarta?
---
Accommodation Cost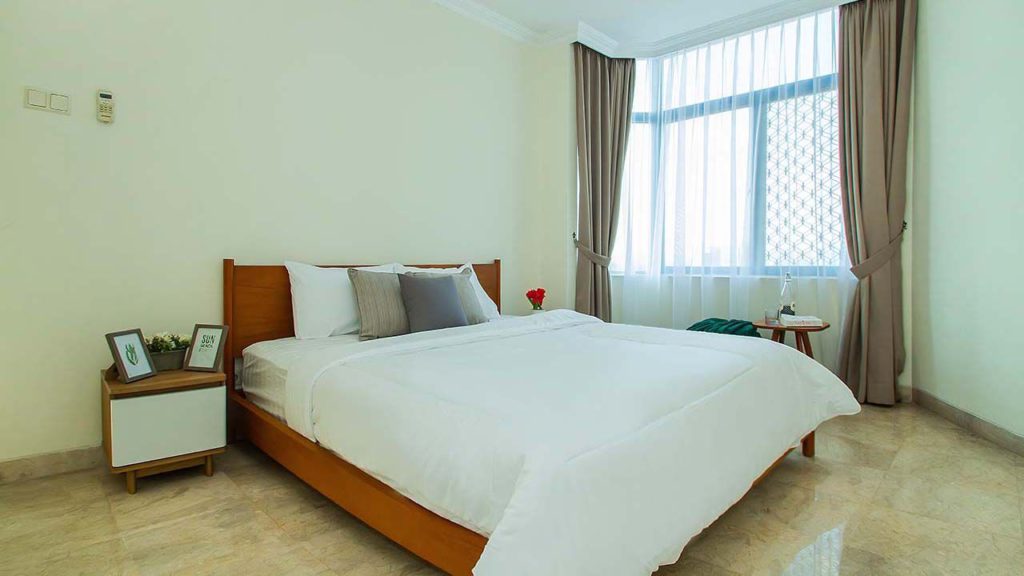 There are several choices of residential accommodation in Jakarta, you can choose to rent an apartment, live in a boarding house, or rent a house. Many people choose to live in a boarding house because it is much cheaper and can be paid per month. However, the location of boarding houses is often less strategic than the location of an apartment in the middle of the business center.
Often times, apartments are the choice of expats because they are close to work and entertainment places in Jakarta. Rent an apartment in Jakarta is in a high quality demand, so the price is more expensive than living in a boarding house. Here are some apartment rental prices around Jakarta:
Kebayoran: starting from Rp 15,000,000.00 per month for a full-furnished studio apartment.
Kemang: starting from Rp 4,000,000.00 per month for a full-furnished studio apartment.
Menteng: starting from Rp 2,500,000.00 per month for a full-furnished studio apartment.
Kebon Jeruk: starting from Rp 4,000,000.00 per month for a full-furnished studio apartment.
Pluit: starting from Rp 2,500,000.00 per month for a full-furnished studio apartment.

However, if you want to live in an apartment at a much more affordable price, don't worry! Flokq provides co-living or shared apartment options so you can rent an apartment room per month with your friends! You can still enjoy all the facilities from the apartment at a cheaper rental price. Click here to find out more about monthly apartment rental options in Jakarta
Transportation Cost
For transportation costs, of course, it will vary depending on where you live, what destination, and what mode of transportation you use.
Private Transportation
If you want to use a private vehicle, you have to think about additional costs such as parking fees, toll fees, and gasoline costs. The average car parking fee in a building in Jakarta costs Rp5,000,00 per hour. To park a car in a non-building area, the average fare is Rp5,000.00 per parking. Don't forget, you will also need quite a lot of gas because traffic jams often occur in the middle of the capital. So, the estimated cost you have to spend if you use a car is at least around Rp2,000,000,00 per month. This option is much more expensive than public transportation options.
Public Transportation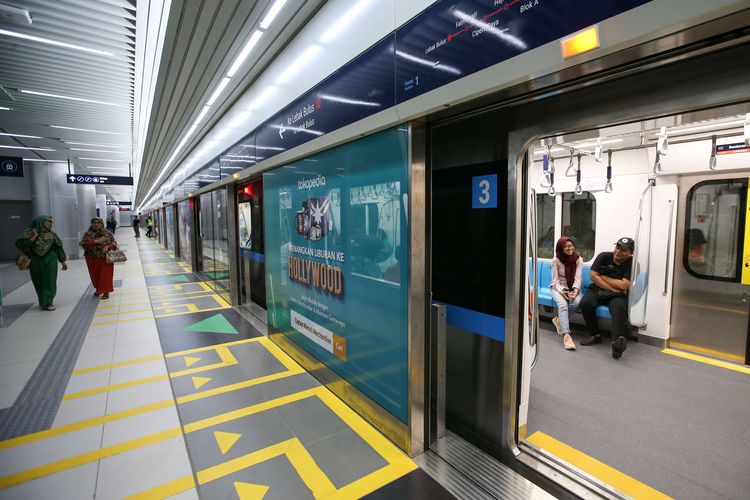 There are various public transportation options in Jakarta such as commuter line (KRL) or Mass Rapid Transit (MRT), you can spend relatively cheaper expenses compared to using your own vehicle. The KRL fare is Rp3,000.00 while the minimum MRT fare is Rp3,000.00 and will increase by Rp1,000.00 per next station, until the total distance reaches Rp14,000.00.
Using KRL or MRT (nearest station stop): Rp3,000.00 x 22 (weekdays) x 2 (round trip) = Rp132,000.00 / month
Using the MRT (farthest station stop): Rp14,000.00 x 22 (weekdays) x 2 (round trip) = Rp616,000.00 / month

Another public transportation in Jakarta is TransJakarta, which is a fast bus system using an electronic card for payment. TransJakarta has more than 30 routes around Jakarta and even outside Jakarta such as BSD and Tangerang! You can find their bus stop almost anywhere in Jakarta. For one ride on one route, the cost ranges from Rp3,500.00 – Rp4,000.00.
Using Transjakarta: Rp 3,500.00 x 22 (weekdays) x 2 (round trip) = Rp154,000.00 / month.
---
Read also: Public Transportation Options in Jakarta, Indonesia
---
Another option is to use online taxis or online motorcycle taxis. The number of drivers throughout Jakarta is considered one of the most efficient transportation because they pick you up directly from your current location to a specific destination. Fares vary during peak hours and mileage. You can also get promotional prices from online vehicle companies. But if not, it won't be cheaper than using public transportation. We can't show the exact amount because it depends on how much and how far you use the service, but in general, our expat friends can budget up to IDR 3,000,000.00 per month to ride a vehicle online.
Food and Drink Cost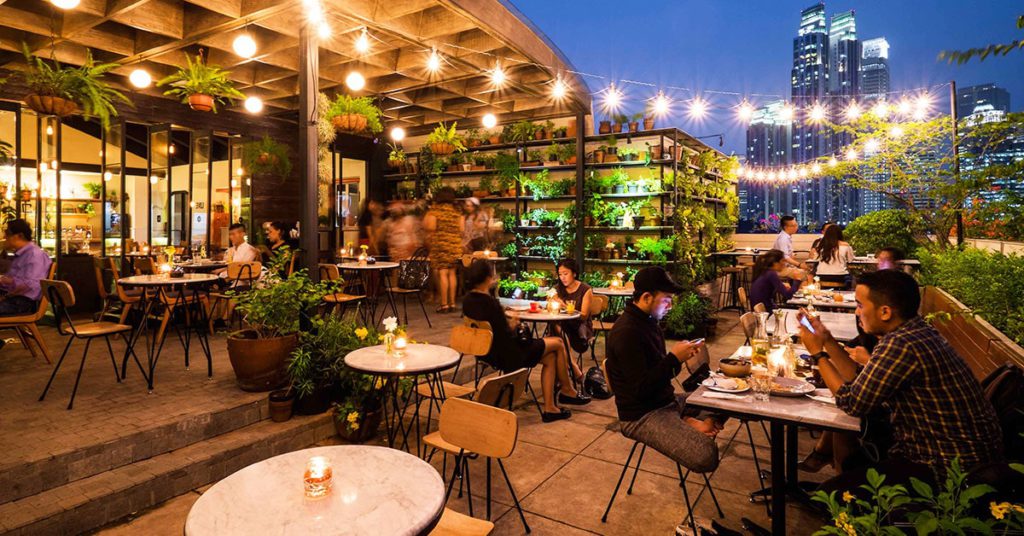 When we talk about food as part of living cost, Jakarta is probably one of the cities with a packed and diverse culinary experience. Not only authentic Indonesian cuisine, but you can also find Korean, Japanese, Mexican, and other food from all around the world. There is a long list of restaurants and cafes in Indonesia. Here, we try to divide them into categories based on the regular money you spend per visit. So here is the list!
Street food: Rp10,000.00 to Rp40,000.00
Indonesian food canteen: Rp30,000.00 to Rp70,000.00
Food court and mid-range restaurants: Rp70,000.00 to Rp200,000.00
Mall Restaurants: Starting from Rp100,000.00
High-end restaurants: Starting from Rp300,000.00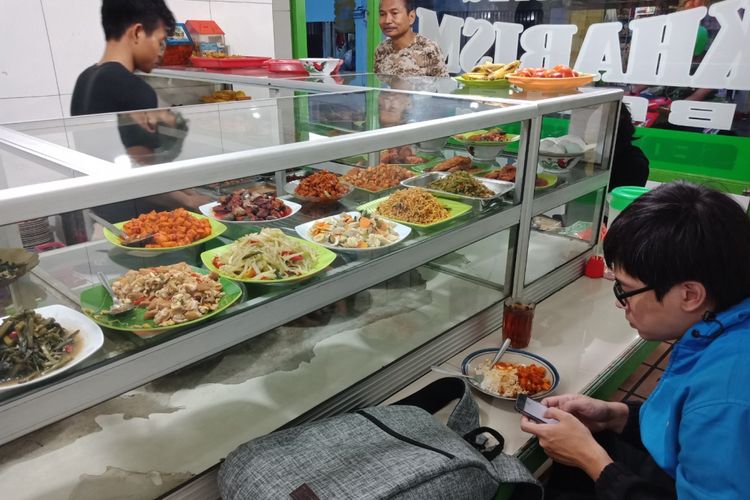 On the other hand, while there is a lot of coffee places and tea boutiques throughout Jakarta. Nevertheless, there are only limited places that sell alcohol. Compared to other countries, alcohol drinks in Jakarta can be quite costly as there are only a few places that sell them. Plus, there are also not so many people in Jakarta drink it as often as in western countries. For a small bottle of beer, you need to pay at least Rp50,000.00. If you need more information about restaurants, cafes, or coffee shops in Jakarta, just click here.
Utilities Cost
For other elements of living costs such as utilities needs like electricity budget in Jakarta, it depends on how often you use it at home. It also depends on how you take care of everything, alone or with the help of other home services. Usually, if you live alone in a studio apartment, you may have to pay Rp1,500,000.00 a month, which can cover gasoline, electricity, internet, and water. However, if you live in a bigger place with your family, the costs can go up to Rp5,000,000.00 a month due to the increasing use of necessities and help with domestic help services.
The price of housemaid service differs according to the agency that provides them. If your housemaid comes from a legitimate institution, you can expect to pay a higher price of Rp3,000,000.00. But, if you are lucky enough, you can pay housemaids for only Rp1,000,000.00. However, you should also provide them a place to stay as well as food.
If you're co-living in Jakarta, prices may actually be more cheaper since you're splitting the bills into the number of roommates. With the internet that is around Rp500,000.00-Rp800,000.00 per month and express laundry services around are around the maximum of Rp20,000.00 per kilo. All of that being split you get around the living cost of co-living around Rp700,000.00–Rp1,000,000.00 per month.
---
People also read express laundry services in Jakarta
---
Entertainment Costs
The cost of living in Jakarta, of course, depends on the kind of lifestyle you have. Here are some of the entertainment in Jakarta and how much they cost:
If you love to drink out on Friday evening and go shopping during the weekends than you can expect to spend somewhere from Rp1,000,000.00 to Rp5,000,000.00 per month. As mentioned earlier, alcohol is quite expensive and usually, the price that sells them is quite exclusive and pricey.
---
Read also: Must-Visit Bars in Jakarta
---
Moreover, a ticket for the cinema is from Rp50,000.00 to Rp150,000.00. It depends on the date and the kind of cinema you are going to.
Pampering yourself in a salon or beauty clinic for a spa, cream bath, or even the basic haircut, salons in South Jakarta are the best although they are a bit pricey starting from the price of Rp60,000.00 for a haircut and starting at the price of Rp100,000.00 for a spa or cream bath.
Going to historical attractions or art exhibitions are also relatively cheap, depending on the attraction itself, the price of tickets are around Rp30,000.00-Rp150,000.00.
Clothing and Shoes Costs
If you really care about your appearance especially in fashion, clothing, and shoes should be included in your cost of living planning in Jakarta. Due to the logistics scheme, the price for international brands in Jakarta might be a little bit different (cheaper or more expensive) compared to other countries.
A pair of jeans of Levi's on average can cost Rp700,000.00 depends on the specification and type. If you're looking for a dress on fast-fashion brands like Zara or H&M, you can budget around Rp650,000.00 for a piece. Moreover, a pair of basic running shoes can cost from Rp650,000.00 to Rp1,600,000.00.
One way to save your monthly living cost in Jakarta in this department is by thrift shopping or buying local brands. There are plenty of interesting thrift shops in Jakarta and local brands both online or offline that you should check out! Not only cheaper, but it also gives you a unique and vintage look that nobody can copy!
Alcohol and Cigarette Costs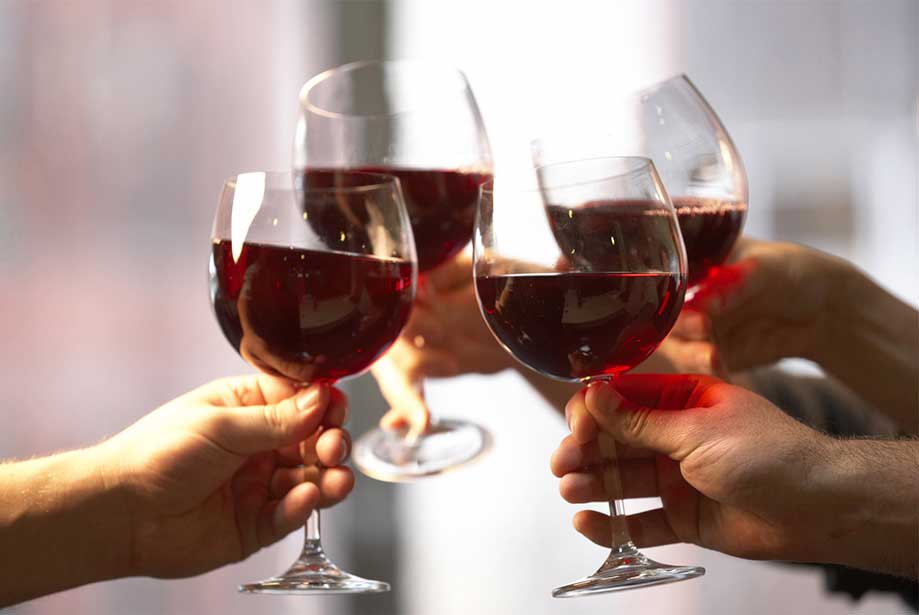 Due to strict regulations and customs, the price of alcohol drinks can be more expensive in Jakarta when put into the same pot as living cost, especially for international brands. A price for mid-range wine can be around Rp500,000.00. For a beer, you'll need to pay around Rp30,000.00 (domestic) or Rp50,000.00 (imported). Same as beer, if you want to reduce your alcohol budget, try local liquor such as Orang Tua.
In terms of cigarettes, a pack of imported cigarettes can cost around Rp25,000.00 to Rp30,000.00. It is indeed much cheaper than most of the cigarettes sold in developed countries. You should also try to explore local brand cigarettes!
Sports and Leisure Costs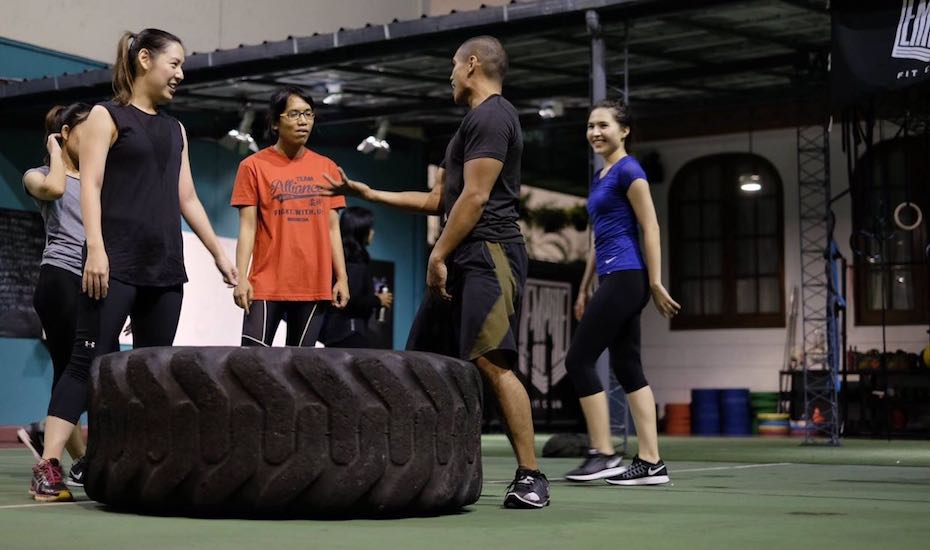 Are you a fitness enthusiast? If yes, you probably should plan your monthly budget in this department. A monthly subscription of fitness centers in Jakarta can be around Rp500,000.00 to Rp1,000,000.00. It depends on the package, class, or facility that you choose. If you want to learn more about the fitness center options in Jakarta, you can click here.
You could also go running around Jakarta or the jogging track around an apartment if you're looking for a free budgeted sport. You could even go to sports centers like a tennis court or basketball court, the rent price is around Rp300,000.00 per hour.
---
It all comes back to your choice of choosing the cheapest option from every aspect of cost. Well, if you can control yourself to save on each of the options above, then adding up the cost of living in Jakarta for one month is roughly:
Rp 2 million for housing costs + Rp 1.5 million for food costs + Rp 200 thousand for transportation costs + Rp 1.5 million for utility costs + Rp 600 thousand for entertainment activities + Rp 700 thousand for routine expenses = Rp 6.5 million for living expenses in Jakarta in a month.
So, what else do you think? Hopefully this list can help you in providing an estimate of the cost of living in Jakarta. Well, no matter what our costs, we guarantee, there are always ways to enjoy Jakarta. You can also consider co-living options in Jakarta via Flokq so you can save on your monthly budget!