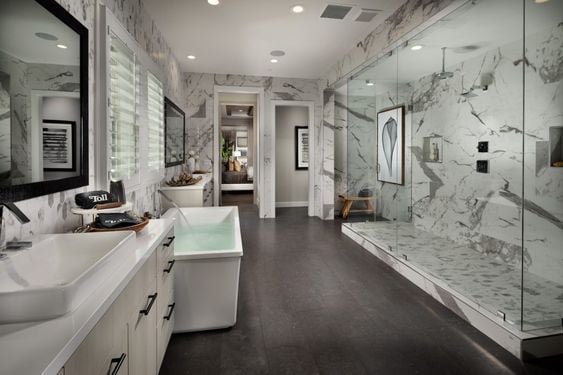 A bathroom is one of the rooms that is often used in every house. It is not only used by the home owner, but also used and seen by visiting guests. Surely having a luxurious bathroom is a dream for many home owners out there. But, are you confused on what kind of design can turn your bathroom into a luxury bathroom? Well, it just so happens that Flokq has 20 inspirations for luxurious bathroom designs that you can sample. Come see the list below!
People also read: 8 Simple Tips to Decorate Your Home
1. Bathtub as a Centerpiece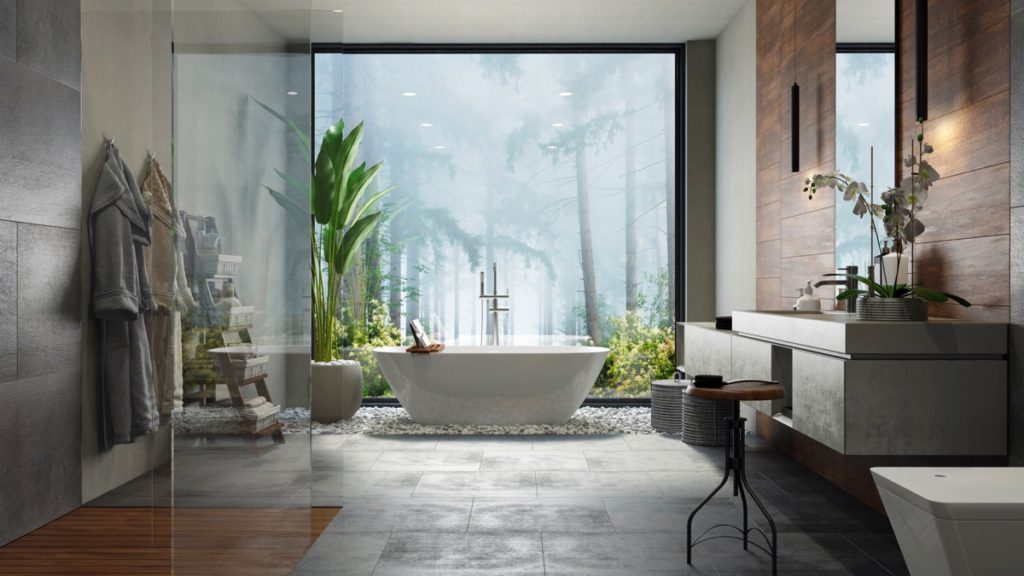 By making your bathtub the center of attention, it will make your bathroom more elegant and classy. Make sure all the furniture in the bathroom is oriented towards the bathtub in terms of design and color
2. Luxurious Bathroom With Warm Lighting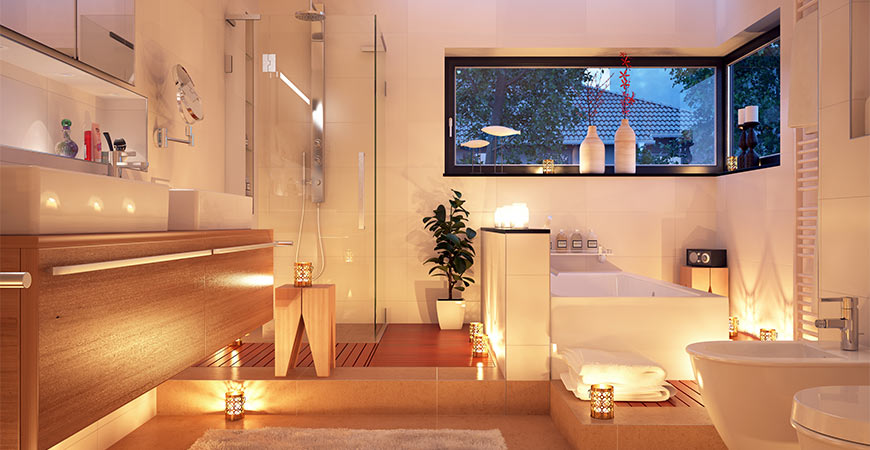 Maybe it's not the furniture or tools in your bathroom that make the bathroom not luxurious. Maybe it's just a lighting problem. By using warm colored light you will increase the cozy value of your bathroom. Especially, if you use wooden furniture in your bathroom.
3. Bathroom With a Touch Nature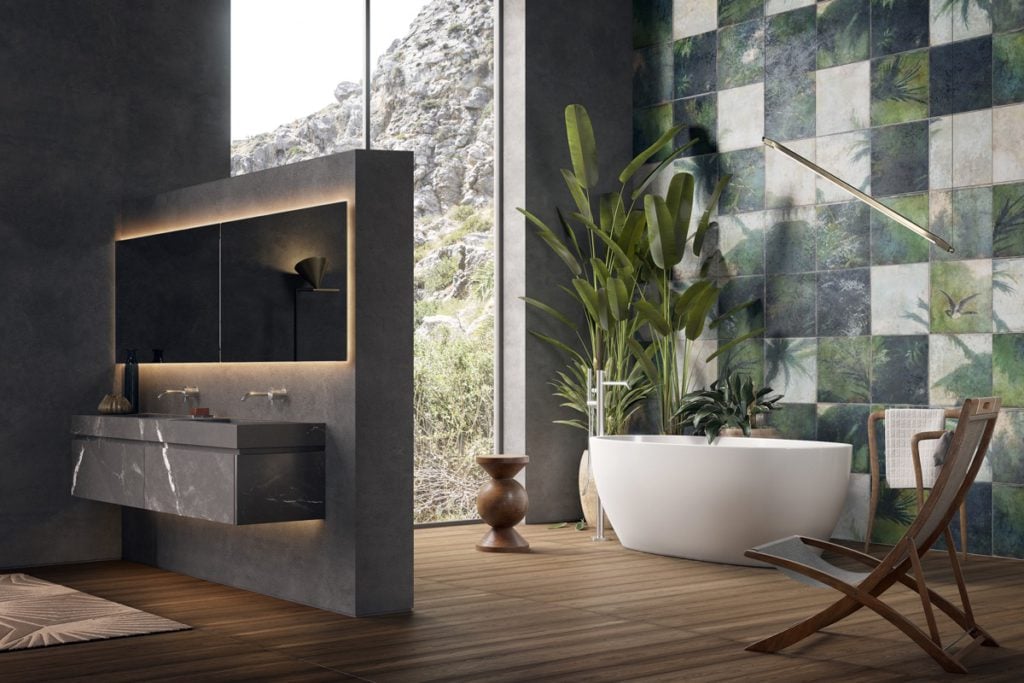 Giving decorations such as leaves, vines, or plants can give an exotic impression to your bathroom. One easy idea that can be done is to use a grass carpet to accent your bathroom.
4. Luxurious Bathroom with Old-Style Design
Who said luxury has to be new? What's more luxurious than having your own time machine in the form of your bathroom. When you shower, you will feel like you have a butler or a maid waiting for you outside with your towel.
5. Luxury Bathroom Using a Curtain
If you have enough space, you can add a curtain to increase the space in your bathroom. This curtain serves as an impromptu divider where you can change clothes or put on your bathrobe. The use of curtains and sliding doors is also often used by Japanese people when designing their homes
6. Luxurious Bathroom Using Contrasting Colors
This luxury bathroom design is more simplistic and modern. The color contrast between bathroom tools makes this bathroom seem different and exotic.
7. All White Bathroom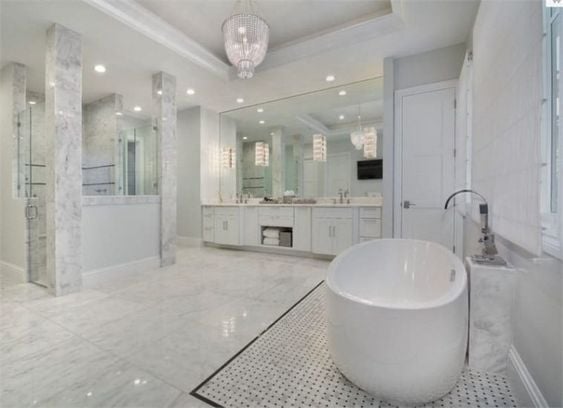 By coloring your bathroom all white, you are not directly showing the cleanliness of your bathroom. Plus, by coloring your bathroom white you make the bathroom look wider.
8. Cubic Bathroom Design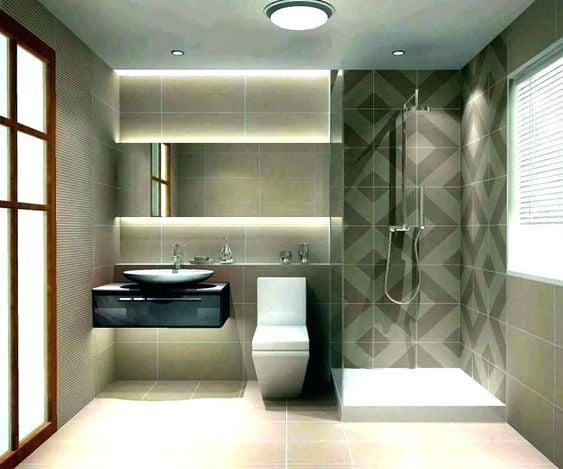 Bring out your Pablo Picasso soul with a cubic themed bathroom and other symmetrical stuff. With this design your bathroom not only looks luxurious, but also futuristic!
9. Bathroom with elevation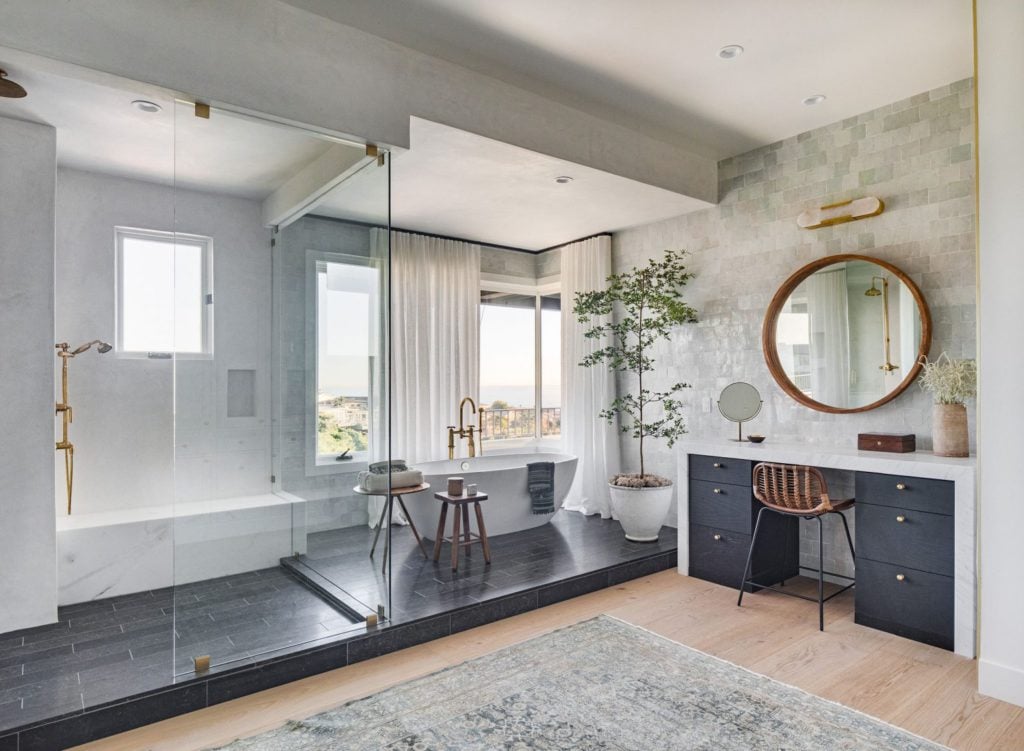 Elevate the aesthetic value of your bathroom by adding elevation in several parts of the bathroom. This can be a staircase or a slightly raised floor.
10. Luxurious Bathroom Using Natural Stone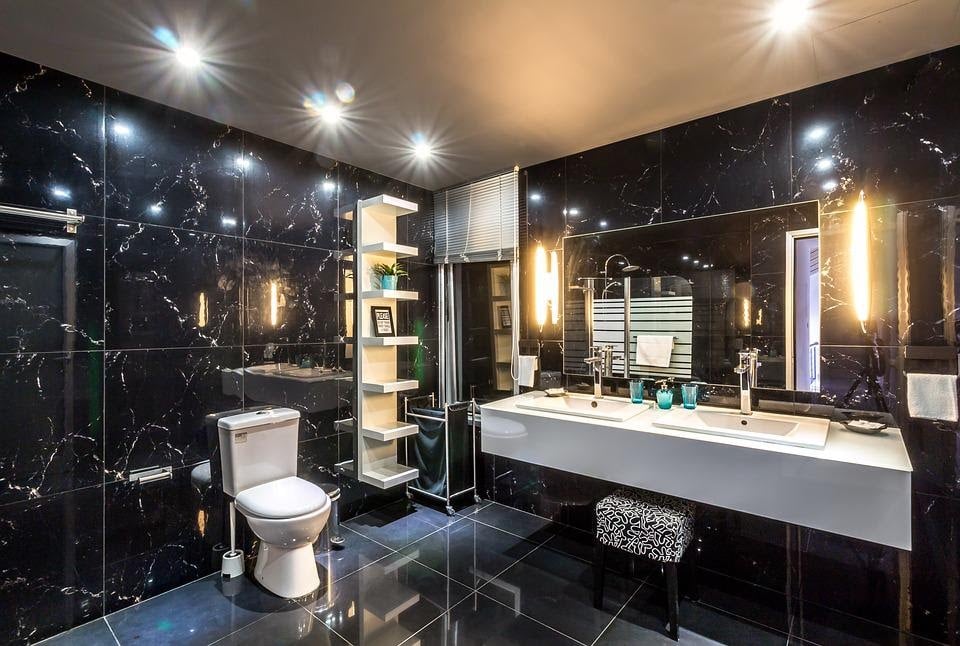 Natural stone is very synonymous with luxury. Make your bathroom more elegant with natural stone. Aesthetics will improve when using contrasting colors
People also read: Essential Guide to Walk-In Closet Designs: A Short Intro and Some Examples
11. Bathroom using chandeliers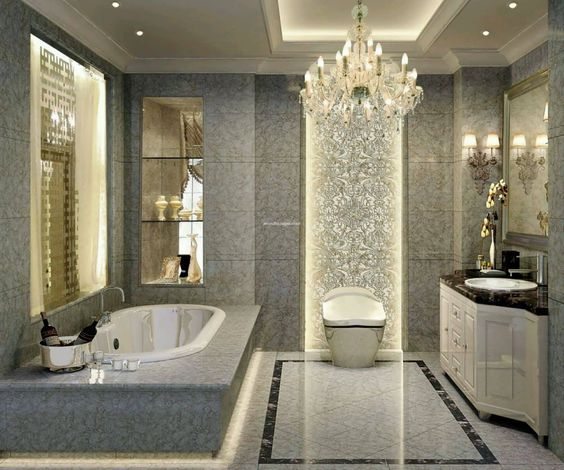 Adding chandeliers is one way that has long been done to add luxury to your bathroom. You can use chandeliers that are usually used in the living room or dining room in the bathroom. If you are worried, just try using a pendant lamp first.
12. Luxurious Bathroom With a Ultra Minimalist Design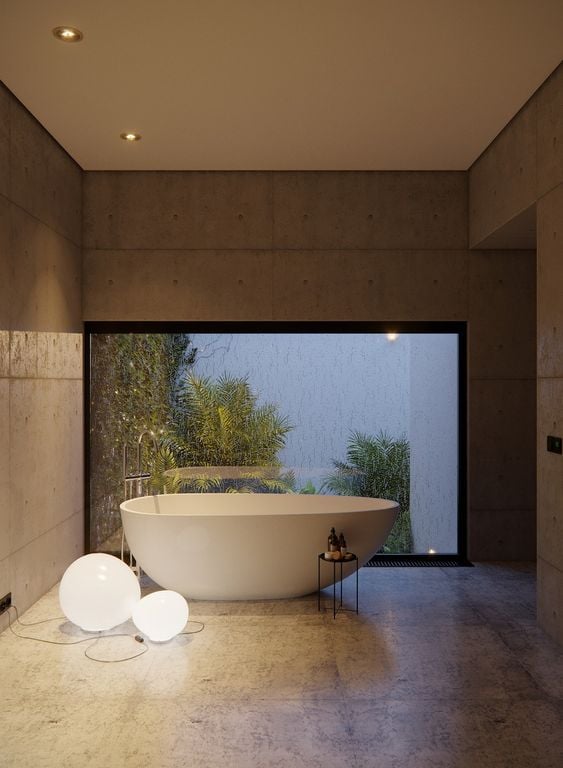 It's tiring if there are too many furniture and tools to worry about. Design your bathroom in a minimalist way. No chairs, rugs or anything. Just your sink, lights and bathtub.
13. Luxurious Bathroom With an Open Space Design
A wide space can obviously make your bathroom more luxurious. Especially when adding things like a seat for you to relax before or after taking a shower.
14. Luxurious Bathroom With All Black Design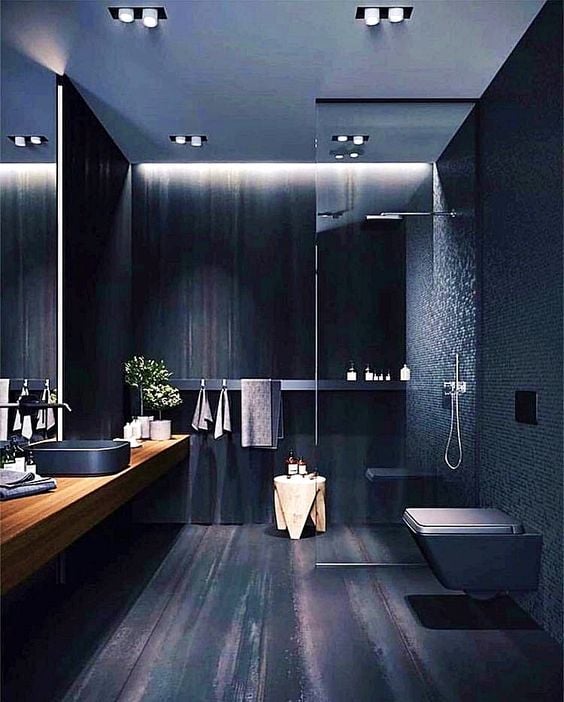 Make your bathroom different by using black for some or all of your furniture. This design works best when coupled with a white contrast design
15. Luxurious Bathroom With a Glamorous Design and Pattern
If you want to be completely different from others and you feel that gold is your lucky color, then try this gold patterned and colored design.
16. Bathroom and Wardrobe Combined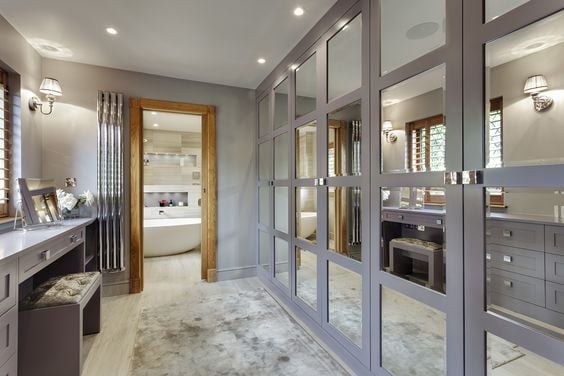 This design is guaranteed to give a spacious feeling to your room. Plus, this design makes it very easy for you. You can go straight to the wardrobe to prepare your clothes for the day
17. Bathroom with Unique Carving
Use certain patterns and images as decorations for your bathroom. If you often relax in the bathroom, seeing a work of art in the form of a carving makes you feel relaxed.
18. Bathroom Facing the garden or outside the house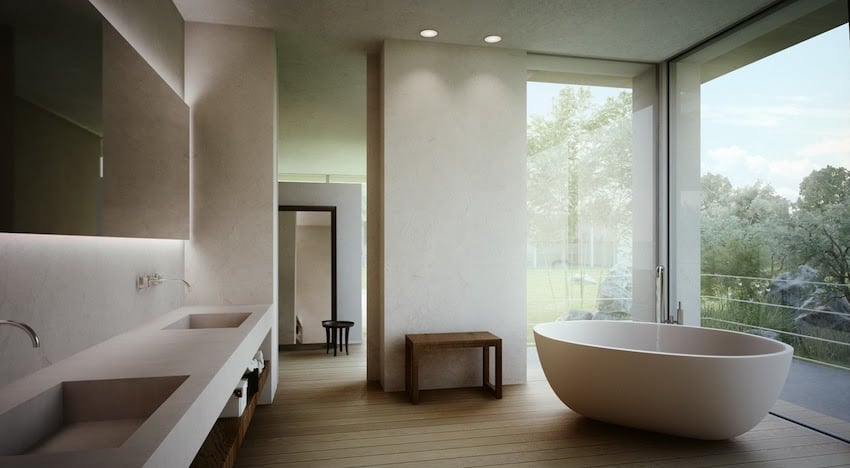 Maybe for those of you who like the sensation of bathing while seeing the outside world, you can use this. If you add one-sided glass, you will feel comfortable in the bathroom while looking at the garden.
19. Bathroom with lots of glass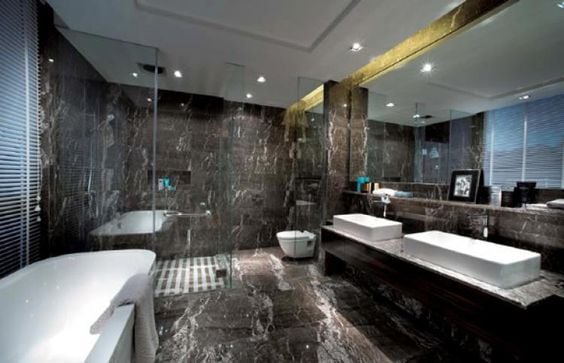 Adding glass can add a simple and elegant feeling to your bathroom. In addition, the bathroom can feel more spacious than before.
20. Bathroom With a Long Sink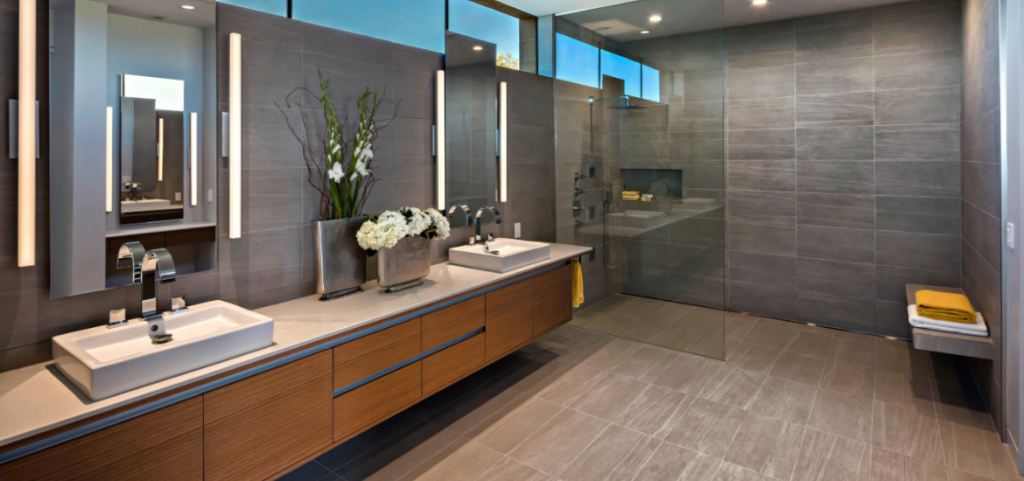 With a long sink, you can make your bathroom feel more spacious and luxurious. You can also store more items for you and your family.
---
So, which design are you going for? Some do need more than a regular renovation, but if you can play with colors or add a little something here and there you can have your own luxurious bathroom. Happy renovating!
People also read: 11 House Design Apps: Easy and Inspirational!