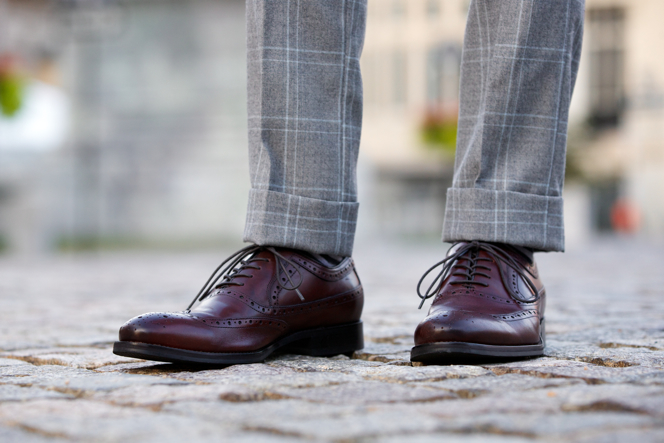 Others
Shoe Guide for Men: 15 Types of Shoes You Need
Who still thinks that only women can collect lots of shoes? Men need to have various types of shoes too, since shoes have become one of the important essences in fashion for ages.
Apart from being one of the important essences for fashion, choosing the right shoes can also comfort us in any situation and condition. That's why choosing the right shoes is so important. Notice that most of the shoes have a functional background that underlies their respective designs. Hence, here are 15 types of men's shoes that you need for a variety of situations.
1. Oxfords
The noble version of the shoe, Oxfords, are the best shoes that men can wear. Hailing from Scotland and Ireland, these shoes gained popularity at the University of Oxford when rebellious students wore these instead of the knee and ankle-high boots.
Oxfords are the most formal type of men's shoes you can own and should only wear them with formal pants. Black and brown are the most common colors because of their versatility. You can wear black shoes with any color suit as long as you wear black socks.
Meanwhile, you can wear brown shoes with socks of any color but highly not recommended when paired with a black suit. The contrasting color difference between the suit and the shoes can ruin your look.
2. Derby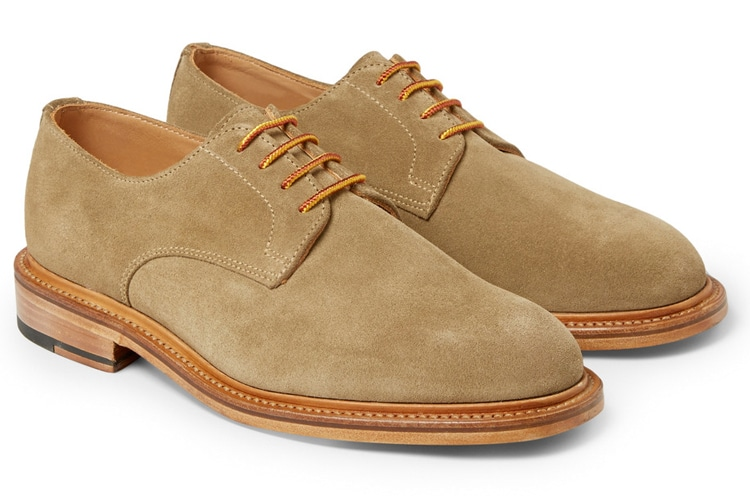 Often confused with Oxford, the Derby is the type of shoe that is Oxford's "close relative", but not the same type of men's shoe.
Instead of having a closed lacing system like the Oxford, the Derby uses an open shoelace system with the flap sewn under the vamp and not connected to the front of the shoe. This seam style allows the flap to move and when tied, the shoe looks like they have split it into segments (top, sides, back, etc.).
Initially, the Derby was made as a sports shoe and used in more casual environments such as for hunting. While you can wear the Derby in a formal setting, it is more casual than Oxford and arguably more comfortable and functional because of its history.
3. Blucher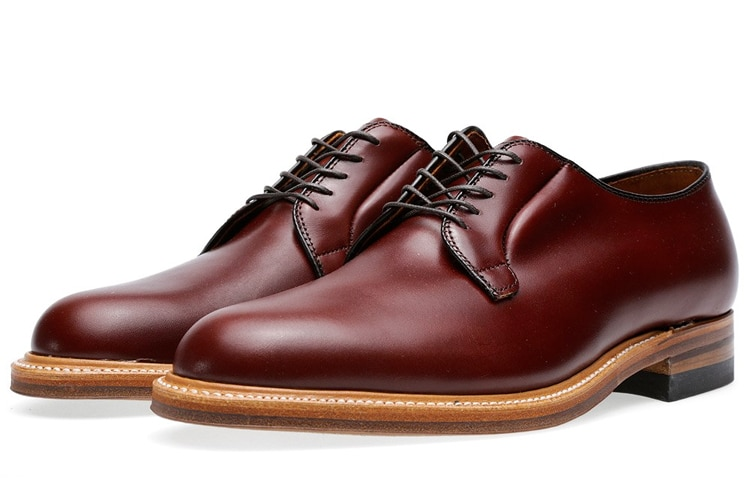 In the United States, the Derby and Blucher types are often used interchangeably as open-front lace-up shoes, but they are actually two slightly different types of men's shoes.
If you look closely enough, you can see that the Derby shoe has two sides sewn under the vamp, while the Blucher connects both sides to the vamp. It looks very similar but definitely different.
4. Loafer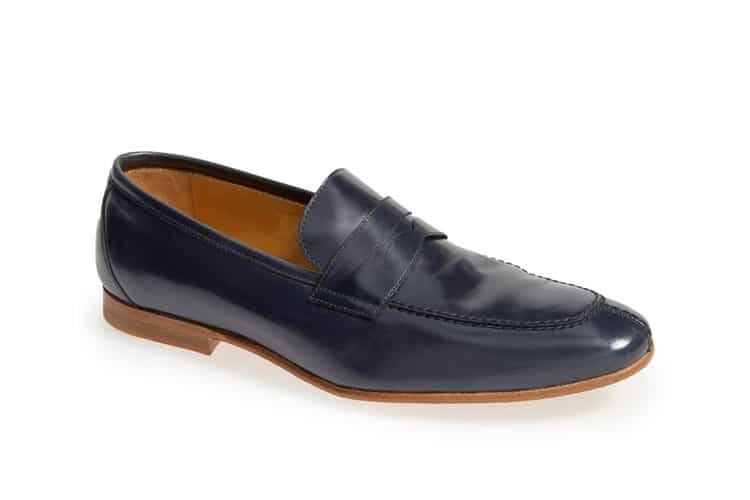 A slip-on shoe at the border between casual and formal, the loafer is essentially a more stylish type of boat shoe. Its slip-on functionality and aesthetic versatility make the Loafer a favorite type of shoe for both professionals by day and party-goers at night.
Its comfort, appearance, and versatility establish the Loafer is a must-have shoe on any men's shoe rack. You can wear Loafers with socks and will still look fashionable. However, if you wear Loafers with socks, choose any color of socks as long as they don't be black so they won't look so contrast.
5. Brogue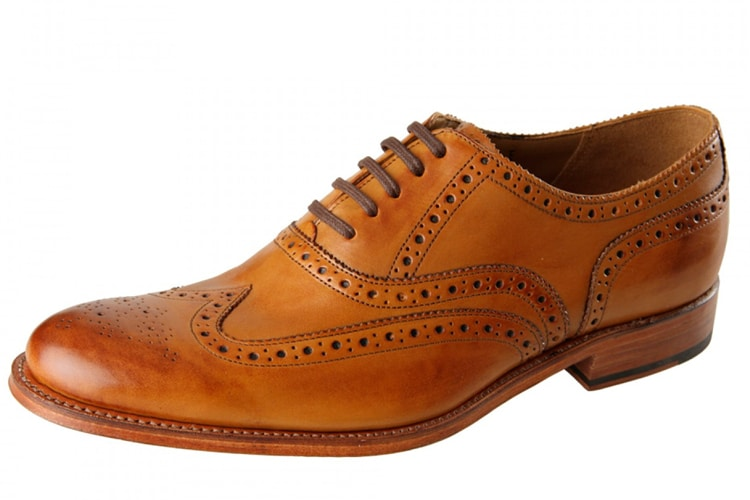 The Brogue shoe is an Oxford, Blucher, or Loafer style shoe that comes with a perforated design along the edge of the leather overlapping the vamp.
They divide brogue type shoes into 3 styles: Full Brogue, Semi Brogue, and Quarter Brogue.
Read also 23 Recommendations of Indonesian Local Shoes
6. Moccasin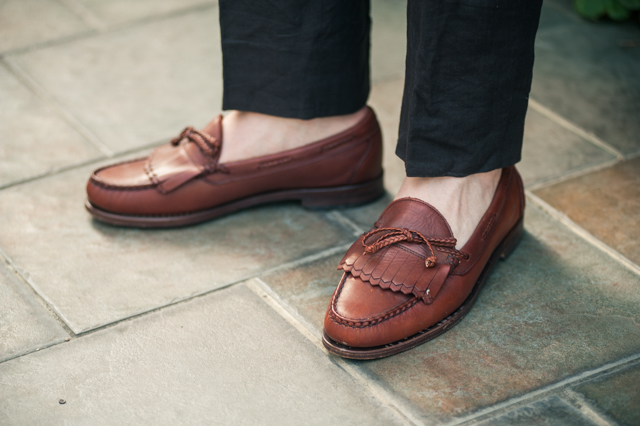 Not a Loafer type shoe, but Moccasin has the same slip-on function as a Loafer type shoe.
Moccasins are made of leather and sewn with a soft sole. This type of Moccasin shoe was originally worn when Native Americans foraged in the wilderness. Decorated with tassels, beads, and designs that are usually drawn by hand, Moccasins are out of the question in the eccentric.
7. Chukka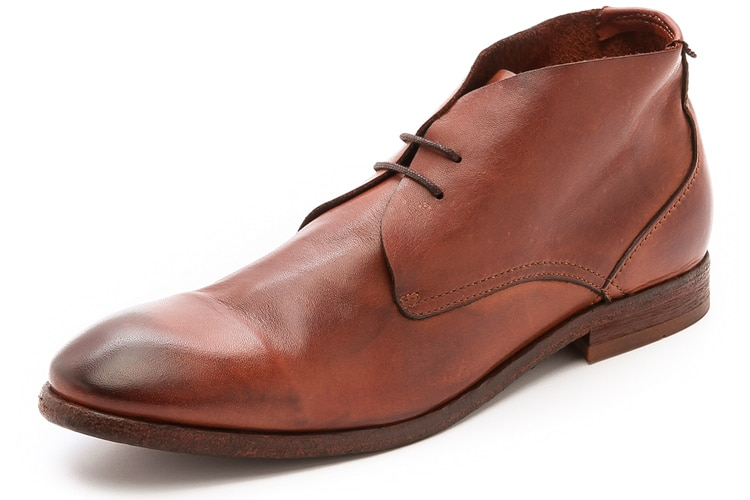 The Chukka is a type of Derby-style ankle boot. Usually made of cowhide or suede, Chukkas are made by using two to three sets of eyelets and an open strap system to secure the top quarter of the boot tongue.
8. Desert Boot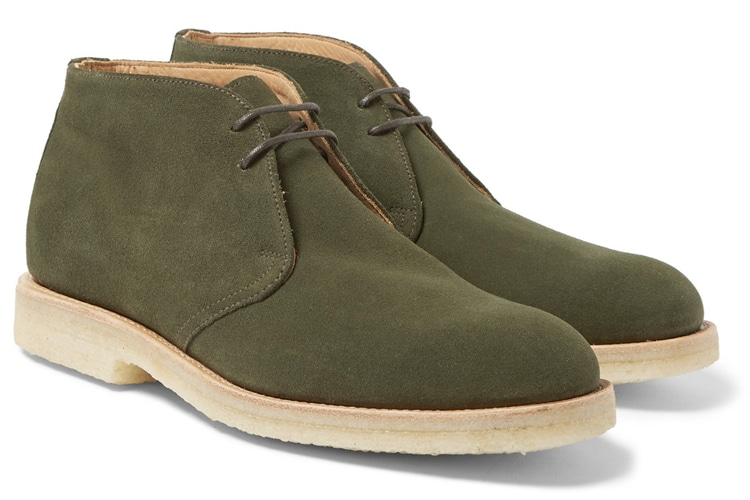 The Desert Boot is named after the light brown suede boots that British soldiers wore when they served in the desert during World War II. Although very similar to Chukka in style, the difference between Desert Boot and Chukka is in the single makeup. Desert Boots have a rubber sole and chukka has a leather sole.
9. Wingtips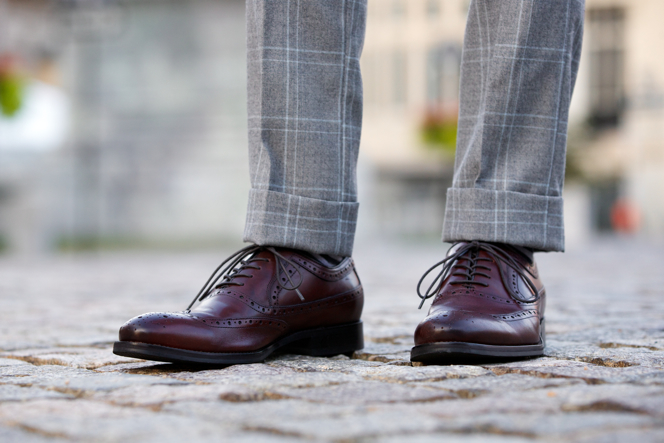 Usually referred to as Oxford shoes with Brogue details. The Brogue-like shoe-like holes were originally designed to drain water when the Irish used them to cross marshes.
These Wingtip shoes are great to use as an alternative to Oxford or if you want a little more style for a formal dress up.
10. Boat Shoes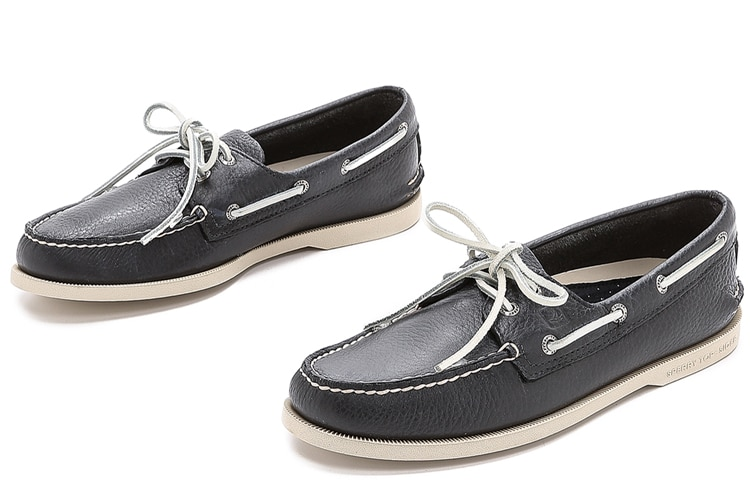 Boat Shoes are the best casual shoes that men can wear. The ease of slip-on function makes Boat Shoes a crowd favorite. Typically, Boat Shoes look like Derby or Blucher loafers with leather shoelaces that tie the tongue of the shoe.
The typical boat shoe features leather woven laces through the collar of the shoe and fastened over the tongue of the shoe to secure the shoe tighter. Pair Boat Shoes with the most appropriate yacht wear or swimwear for a fashionable, non-slip grip shoe option.
Read also 8 Recommendations of Shoes Laundry Jakarta
11. Sneakers
Complete your casual outfit with a pair of sneakers to match your pants and t-shirt. There is no great technology from this type of shoe, only rubber soles, colored canvas, and aesthetics when photographed that can warm the heart. The simpler the color, the more timeless it will look.
12. Trainers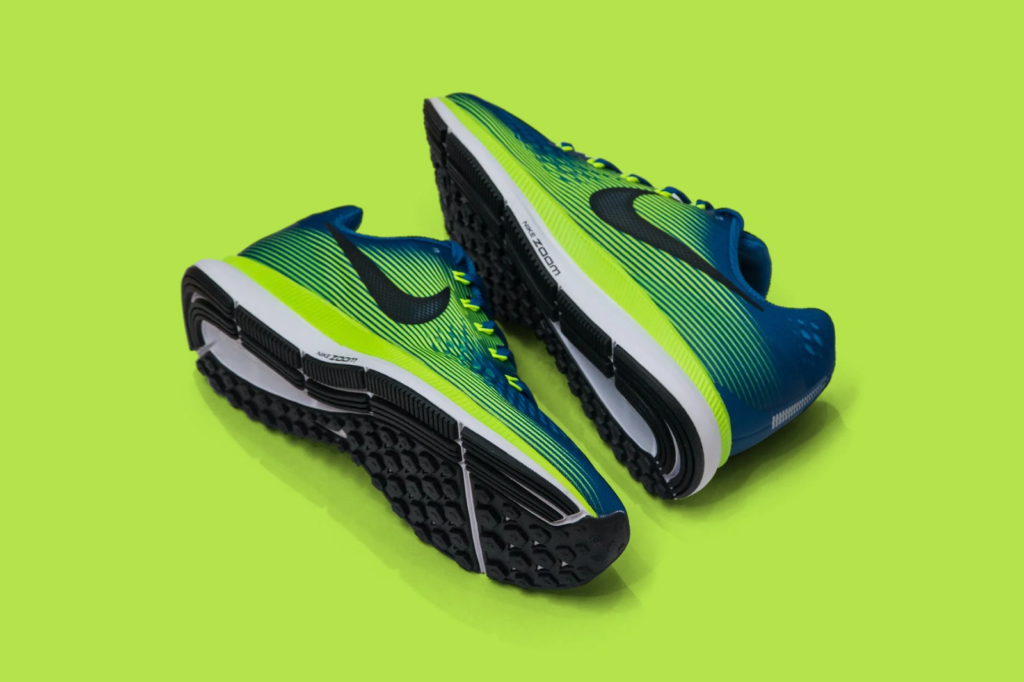 Modern sneakers with an emphasis on comfort, be it foam or air cushion to support the base of your feet and a soft and lightweight top to wrap around your feet.
If you want something reliable, visually appealing, lightweight support, and the latest in shoe technology, you can never go wrong with Trainers.
Trainers are, and will always be, the most comfortable choice for everyday use. Not only functional to support activities, but these men's shoes can also support the aesthetic appearance.
13. Leather Boot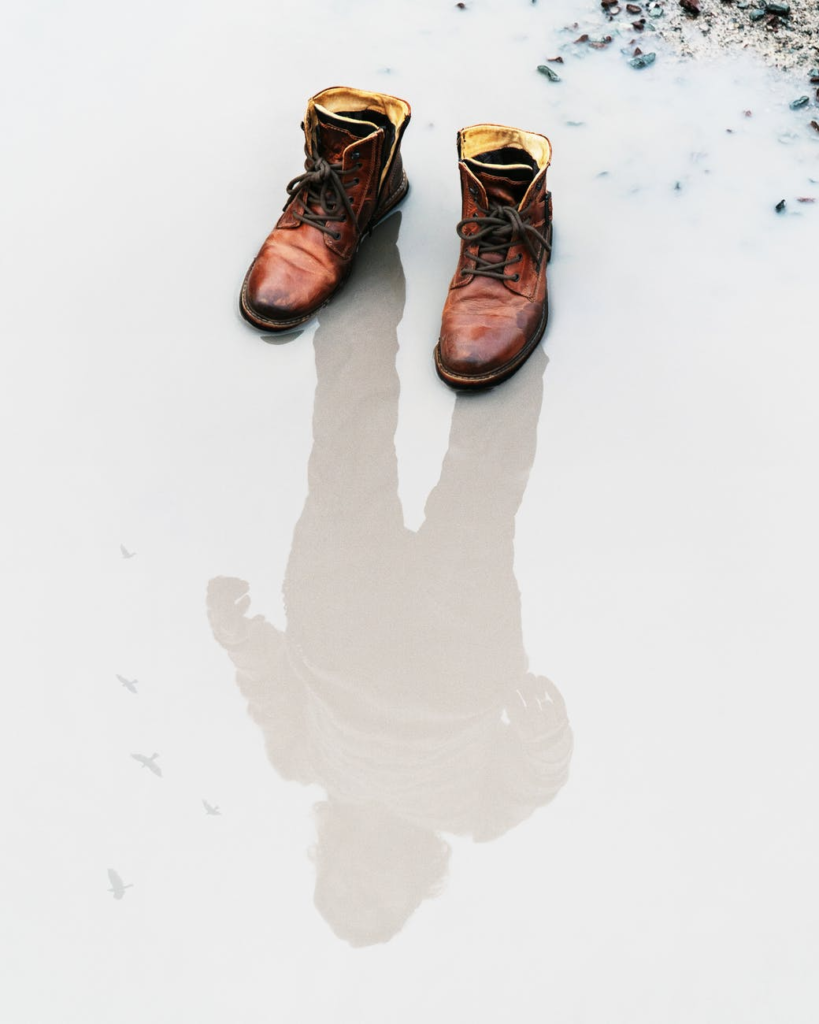 Leather Boots are the undisputed champions for style when it comes to winter shoes. The quartz material is water-resistant and also durable forming a strong exterior to withstand extreme weather.
Lately, these shoes have also become one of the types of men's casual shoes because of their durability and are quite comfortable to wear anywhere.
14. Combat Boot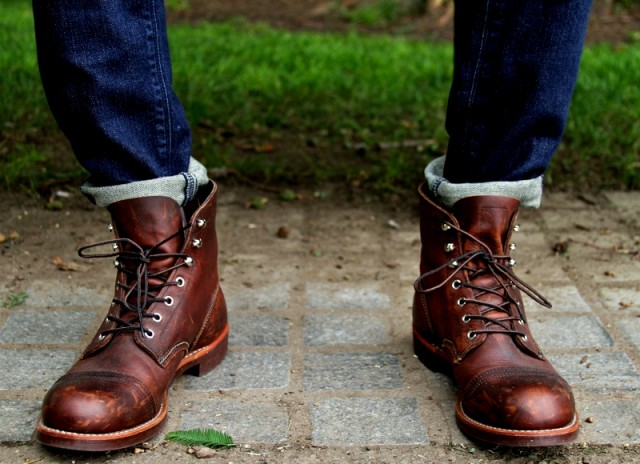 The manliest type of boots, from the lacy metal eyelets to the reinforced soles give the exterior of the Combat Boot a manly look.
The Combat Boot is also the perfect match for the coat. This men's shoe is also suitable to accompany your Sunday Morning Ride activities with your favorite vehicle, Flokqers!
15. Chelsea Boot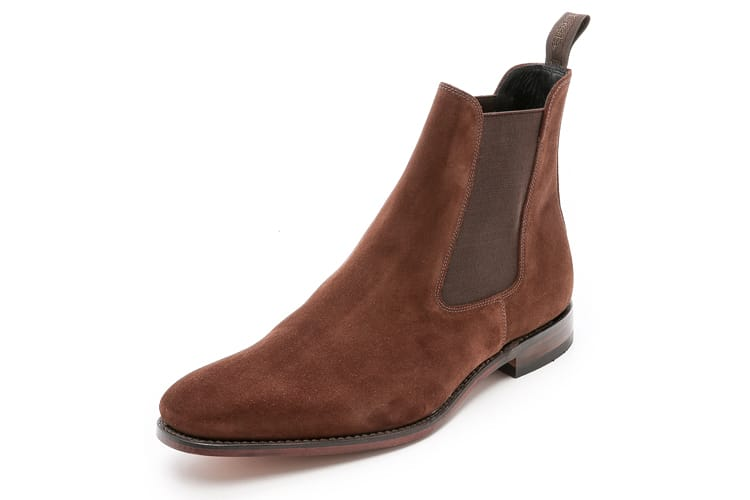 Widely popularized by British rock stars, the smooth looking leather upholstery of this type of Chelsea shoe makes it the perfect choice of winter boots and goes great with a coat.
However, because in Indonesia there is no winter, this men's shoe is very suitable for indoor activities.
Read also Essential Guide to Walk-In Closet Designs to store your shoes and other fashion items.
---
Well, here are 15 types of men's shoes that you need for various situations.
Not all shoes are suitable for everyday wear, therefore you as a man must be skilled at choosing the type of shoes you use in various situations so that you can always look cool and fashionable.
After looking at the list of men's shoes, what kind of shoes are your favorites?