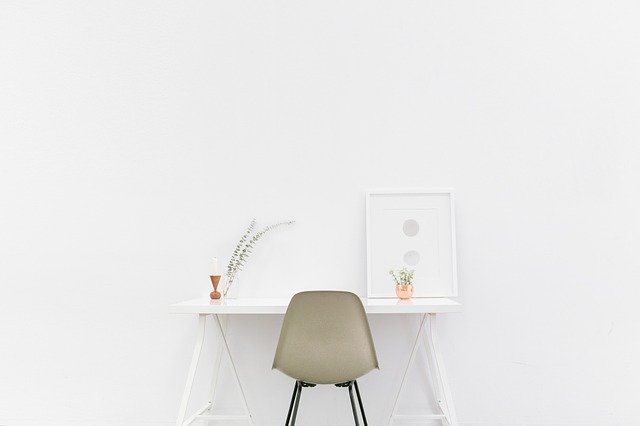 Staying In
How to Create a Minimalist Bedroom in 10 Easy Steps
A bedroom is a personal space where you can rest, work, and store all of your belongings. Comfort in your bedroom depends on a lot of things such as area, decorations, and furniture. Since it is your own space, it is up to you to decide which style you would decorate your room. One of the most popular styles is the minimalist style. The minimalist style creates more open space and a balanced in everything, not too much of anything and not too little. It is loved worldwide and became an inspiration to many people. Here are ten steps to creating your minimalist bedroom!
1. Declutter Your Room

The first step in creating a minimalist bedroom is to sort things in your bedroom. You can start by throwing away stuff you don't need anymore to create more space in your bedroom. For the items you still need, you can put them on simple drawers or storage boxes that can be stacked together.
2. Choose Plain Wallpaper or Paint

The purpose of a plain wall is to make your bedroom appear more prominent. You can match wall color with the neutral colors of furniture and room decorations later. Whether you want to paint or use wallpaper is all up to your convenience!
3. Flooring

One of the minimalist bedroom features is smooth and plain floors. You want to avoid heavy floorings like carpets and detailed tiles. Polished wood, plain linoleum, and stone tiles are among the flooring you can choose
4. Natural Light

Choose sheer curtains for your window, avoid floor-length curtains and heavy draperies. Try to make the best use of natural light to create a cozy and light ambiance. You will be surprised how lighting can make a massive difference to your bedroom appearance!
5. Simple Bedframe

A bed is the focal point of a bedroom. You can choose a simple bed frame for a minimalist bedroom, such as a metal bed frame, box spring, or platform bed. Simple bed frames also cost cheaper than headboards and edges with fancy designs.
6. White Bedding

The next step is to arrange your bedding with bed sheets, pillows, blankets, and comforters in plain and neutral colors. White color is especially an excellent choice for a minimalist bedroom. Keep it cozy by adding some chunky fleece throws and blankets.
7. Storage

A single dresser or set of drawers will keep your bedroom looking clutter-free and simple. Another tip is to keep dressers as far away from the bed. You can use one shelf for curated books, photos, or souvenirs.
8. Simple Mirror

You can put a full-length mirror and lean the mirror on the wall. It looks lovely, and it is also perfect for a mirror selfie! Nowadays, there are simple aesthetic mirrors in various sizes.
9. Wall Artwork

Wall art will decorate your minimalist bedroom by making it look chic. Make sure to match it with your color palette and theme. Few paintings or small prints will do the work. It is tempting to hang as much beautiful wall art as possible, but try to limit it to 3 only!
10. Add plants

Plant in a minimalist bedroom will give a lively atmosphere and still keep the minimalist look. Modern-looking houseplants are easy to take care. You can try a rubber plant, a philodendron, a fiddle leaf fig, flower bouquet in a neutral-toned vase or clear jar.
Creating a minimalist bedroom doesn't have to be expensive or look like magazine photoshoots. It is up to you to personalize your bedroom according to your needs. You can plan your bedroom makeover by searching for pictures of minimalistic bedroom inspirations online and apply the steps mentioned above.
Looking for a minimalist and modern computer desk? Check them out here!