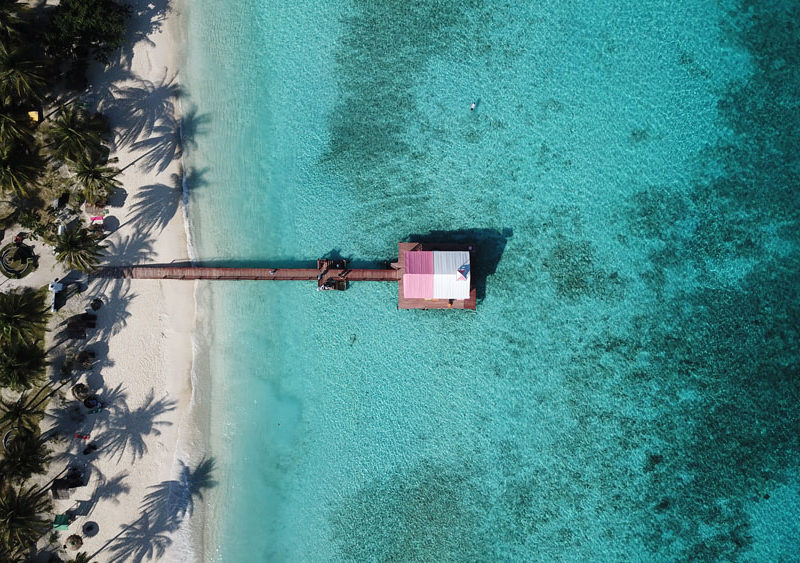 Living in Jakarta could be a little too overwhelming. Working 9 to 5 in a monotone work environment, with relentless working pace, tight schedules, and even worse the rides you have to take in this city's congested traffic, could be too much of a burden for us. To stay grounded, sometimes all you need is a breath of fresh air. A short getaway to nature once in a while is a must. It will refresh our mind and retreat from the hustle and bustle of the big city. Why don't you go to these natural sites that are not too far away from home? Check this out!
Weekend Getaway Destinations Around Jakarta
5 Best Hiking Spots Near Jakarta
1. Ancol Festival Beach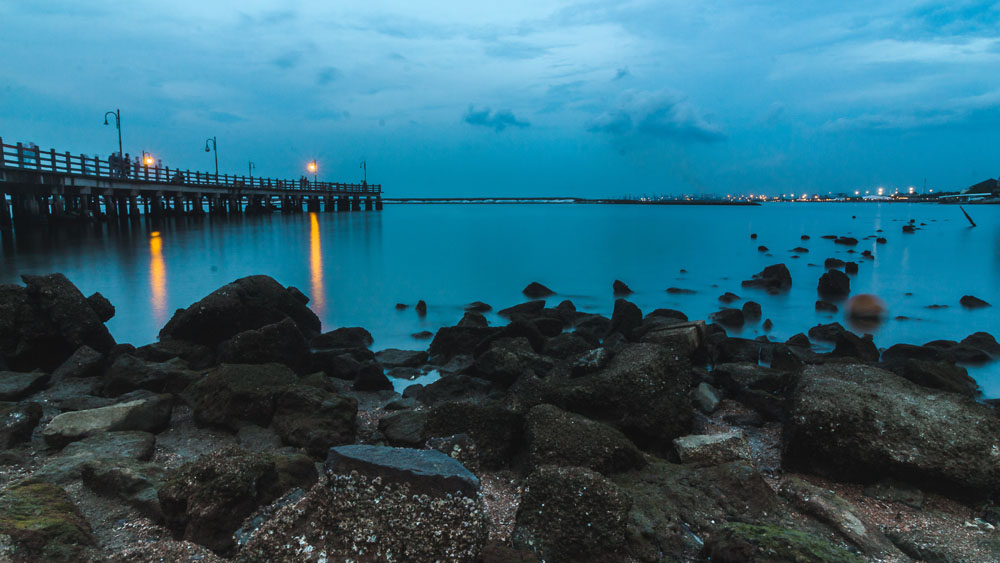 Located in the Ancol area, North Jakarta, this natural destination is situated in a huge space of recreation block called Taman Impian Jaya Ancol. Since the opening of Taman Impian Jaya Ancol in 1966, this beach has become the main vacation getaway for Jakartans who are looking for a fresh blow of sea breeze and the soothing sound of the waves.
Festival Beach is famous for its calm beach atmosphere and the ranks of fishing boats set against skyscrapers. Visitors usually come here for swimming, biking, culinary tours, or just taking a walk on the pier bridge. There are plenty of restaurants available on site, but one to mention is a restaurant with an incredible beach and sea view. Located just in the middle of the wooden pier that stretches out to the water, it is perfect for a casual lunch or a romantic dinner.
2. Pantai Indah Kapuk Mangrove Forest
Situated in an upscale residential area, Pantai Indah Kapuk (PIK) Mangrove Forest is a jewel of nature. Lies within the big blocks of luxury houses and mall, it offers a peaceful retreat to the green scenery of the coastline. The mangrove forest is located in the Angke Kapuk Nature Tourism Park and managed by the Jakarta Provincial Government.
One-Day-Food-Hunt in Pantai Indah Kapuk
As an ecotourism destination, Mangrove Forest presents conservation land complete with recreational facilities. Here, you can walk around the forest while taking pictures with the background of shady trees or beautiful mangrove land. If you want to enjoy a more exciting experience, try riding a rowboat on the lake to go around the forest.
For those who want to stay longer here, you can choose a wooden house on the water for overnight accommodation. Another alternative, you can choose to rent a campsite in this mangrove forest. Surely an interesting natural attraction in the middle of the city!
3. Suropati and Menteng City Park
Amongst all city parks in the middle of tall buildings across Jakarta, there are a few city parks that decorate the city environment with a touch of green and nature. Hiding in the elite area of the town, these city parks look beautiful with trees and neat with several artistic pieces and street lightings. The beauty of Suropati park is enhanced by many sculptural works from UN member countries in Southeast Asia. On the other hand, Menteng Park has an iconic glasshouse where a lot of people take pictures for special occasions, such as pre-wedding photoshoots.
During the afternoon and evening, the park is a place to relax for the residents of the capital city. Most visitors come here to relax, take pictures, or enjoy culinary festivities of traditional street foods on the park's roadside. If you come at night or on weekends, you can enjoy music from artists who often come to entertain the visitors. They even have a community that gives free music classes of string instruments such as violin and conducts a mini-orchestra once in a while. Awesome, right?
4. Kepulauan Seribu (The Thousand Islands)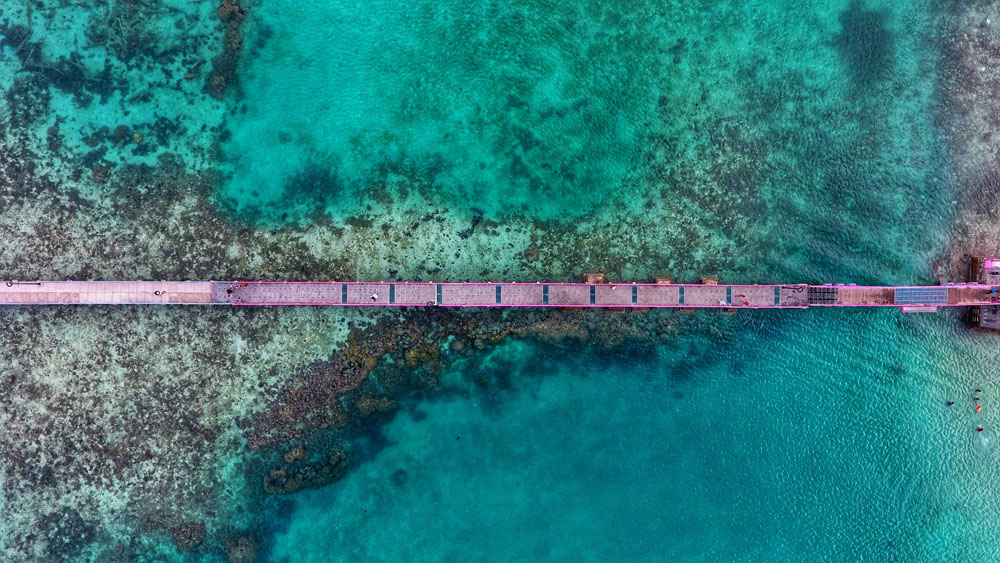 Speaking of natural tourist destinations in Jakarta, this small archipelago located in the north of Jakarta should not be missed. Kepulauan Seribu or Jakarta's Thousand Islands is the best marine tourism destination in Jakarta. The slow ferries to the Thousand Islands depart from Kali Adem port in the Muara Angke area of Jakarta.
It has a number of beautiful and untouched tourism sites of wonderful beaches with plenty of activities to do. Of the eleven small islands in this group of islands, many of them become "tourist islands". If you have an excessive budget, try marine tourism on Angel Island and Pulau Putri.
While for those of you who have enough budget, you can visit Tidung Island, Pramuka Island, Macan Island, or Untung Jawa Island. There, you can have a dip into the refreshing water, snorkel, scuba dive, gather around the bonfire, ride boats around the island, or any fun beach activities that you can think of. Perfect for your summer getaway!
5. Setu Babakan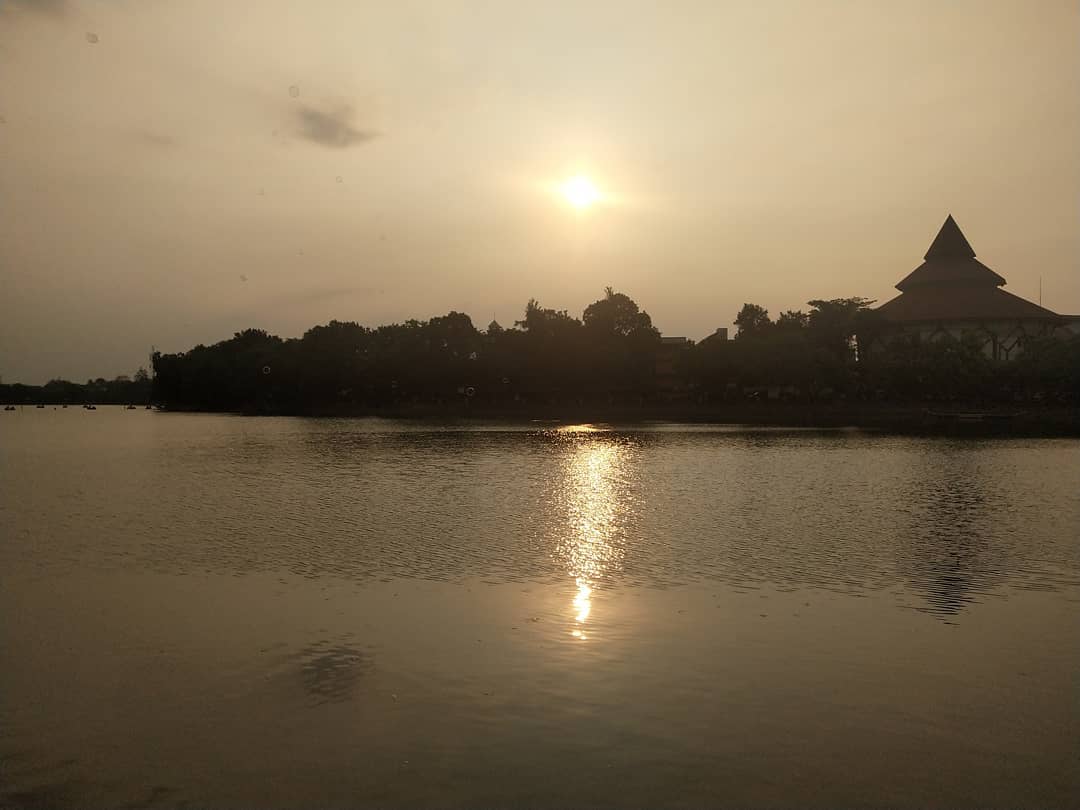 Setu Babakan, located in Jagakarsa, South Jakarta, is a Betawi village that has officially become a center for the preservation of Jakarta's original culture, Betawi. Here, you can enjoy a beautiful wide lake where you can sit around and have a relaxing moment, watching the calm water surfaces. Alongside the water reservoir, there lies a field filled with a variety of fruit and vegetable crops. Besides being able to enjoy the unique Betawi culture, visitors to Setu Babakan can also feel the freshness of nature by riding a swan boat around the lake. While enjoying nature, make sure you also taste a variety of Betawi specialties here.
So, it is still possible to find natural getaways in the concrete jungle like Jakarta. Hopefully, it will be your next agenda in the upcoming weekend (or maybe weekdays). Don't forget to bring the essentials for your weekend getaway and have fun!