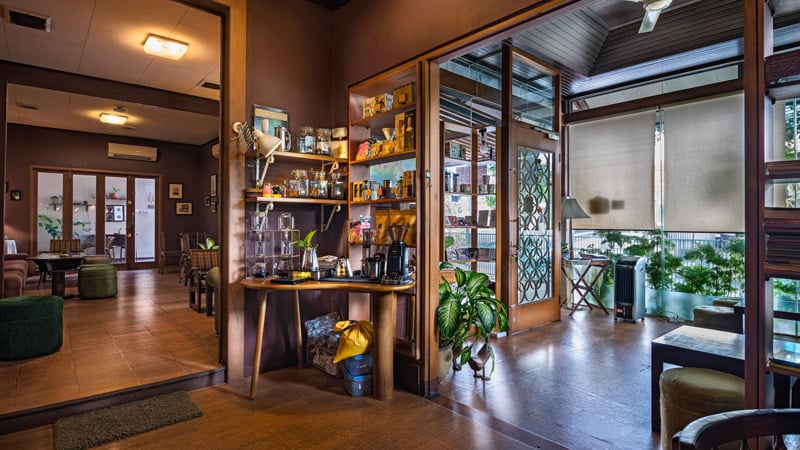 Cipete is one of the well-known neighborhoods in Kebayoran Baru area, South Jakarta that divided into two territories: North Cipete and South Cipete. It used to have a majority of native Jakartans residents, however, along with the development of the capital city, Cipete began to be inhabited by migrants from within and outside the country.
Cipete has long been known for its area that always bustling with culinary spots, cool spots, and attractions along the way. Moreover, since the coffee trend began to rise again in Jakarta, Cipete also has a myriad of coffee shops located in almost every corner of it. It is undeniable that spending time in Cipete could be a memorable and pleasant experience since Cipete always provides cool places that never last. In addition, Cipete is also very strategic and easily accessible from anywhere.
Read our recommendation for Things To Do In Cipete
Although some streets in Cipete are sometimes jammed, it all pays off with the enjoyable experience that you will get once you are stepping your foot there. Well, maybe visiting Cipete for the first time will make you a little confused and intimidated. But, don't worry because we will give you an ultimate guide from the very beginning when you arrive, which places you have to visit, to the public facilities that you can use to fulfill your needs around Cipete. Want to know more? Let's check them out!
Shopping Malls
Cipete does not have several luxury malls like in other neighborhoods. However, Cipete has several shopping centers that certainly provide al your needs. Here are some shopping centers that you might want to visit in Cipete:
ITC Fatmawati, consists of 3 zones: shopping centers, automotive needs centers, and home office areas.
Address: Jl. RS. Fatmawati Raya No.39, Cipete Utara, Jakarta Selatan
Lotte Mart Fatmawati, a hypermarket that sells a variety of food ingredients, clothing, toys, electronics, and other goods.
Address: Golden Fatmawati, Komplek, Jl. RS. Fatmawati Raya No.15, Jakarta Selatan
Night Clubs and Bars
Although South Jakarta, especially the Kebayoran Baru area, is famous for its myriad of nightspots and is often used as a place to unwind. But in Cipete, there are only a few of those places. Here are some references for lounges and bars in Cipete:
Roosevelt, a happy flare while relaxing in a cocktail bar with some executive culinary offerings.
Address: Jl. Pangeran Antasari No.60 Goodrich Suites, 8th Floor, Cipete Utara, Jakarta Selatan
Rhythm Room Space and Bar, a social nightlife lounge that offering a variety of different musical entertainment every day.
Address: LOBBY LEVEL, Jl. Pangeran Antasari No.60, Cipete Utara, Jakarta Selatan
Yesterday Lounge, an automotive lounge with swing music and broadway-style views.
Address: Jl. Pangeran Antasari Jl. Puri Sakti 7 No.36A, Cipete Selatan, Jakarta Selatan
Coffee Shops
When visiting Cipete, do not miss to visit several coffee shops here. Cipete arguably has a myriad of coffee shops with each mainstay coffee concoction. Here are some coffee shops in Cipete:
Restaurants
Aside from coffee shops, as we know that Cipete has so many appetizing restaurants along the street. From Indonesian to Western cuisine, everything is in Cipete. Here are some of the best restaurants that you should try in Cipete:
Pagi Sore, serves a variety of Padang cuisine in a sophisticated dining area.
Address: Jl. Cipete Raya No.2 No.1, Cipete Selatan, Jakarta Selatan
Abuba Steak, the iconic steakhouse in Cipete with several choices of tender and juicy steak menus.
Address: Jl. Cipete Raya No.14A, Cipete Selatan, Jakarta Selatan
Ikan Bakar Cianjur, a Sundanese restaurant that is well-known for its variety of grilled fish dishes. Try the Grilled Fish and Liwet Rice.
Address: Jl. Cipete Raya No.35, Cipete Selatan, Jakarta Selatan
Toodz House, offers a relaxed and homey ambiance and serves a variety of Italian food menus.
Address: Jl. Cipete Raya No.79, Cipete Selatan, Jakarta Selatan
BYURGER, make your own burger by choosing what toppings to put in your burger as you want and of course at an affordable price.
Address: Jl. Pangeran Antasari Raya PD. Pasar Jaya No.10, Jakarta Selatan
Read also: Best Restaurants in Cipete
Must-Try Indonesian Restaurants in Cipete
Must-try Vegetarian Restaurants in Cipete
Attractions
The attractions in Cipete aren't much, but behind the hustle and bustle of the street, there are still a few attractions that are worth it for you to visit. Here are some reference of attractions around Cipete:
Hauwke's Auto Gallery, allow you to see a collection of classic cars, which mostly come from Europe and America from the age of 70 years to a century and amounted to about 60 antique cars.
Address: Jl. Puri Mutiara VI No.18B, Jakarta Selatan
Gudang Gambar – Art Warehouse, presented in a homey setting atmosphere that reflects the personal taste of the owner who shares his appreciation for wonderful artworks.
Address: Jl. Pangeran Antasari No.22ABC, Cipete Selatan, Jakarta Selatan
Transportation
In addition to its complete area with shopping centers, restaurants, coffee shops, and attractions, Cipete is also an accessible area. Some of the people who visit Cipete also use their private vehicles. However, if you want to avoid traffic jams due to crowds along the road, it is better if you use public transportation. You can easily visit Cipete because of the variety of public transportation options that you can use, as below:
Bus: One way to reach Cipete is by taking a TransJakarta bus to Blok M and continuing to use other public transportation modes, such as the Metromini S76 bus. You can also take the TransJakarta bus-only up to the Masjid Agung Al Azhar Shelter and continues to Cipete Raya Street uses the available online transportation or a taxi for shorter travel times.
Mass Rapid Transit (MRT): In addition, you can use the MRT if you are from the Lebak Bulus or Thamrin area to the Cipete Raya MRT Station for the faster travel time.
Train: Then, if you are from outside Jakarta, you can choose the Commuter Line Train and get off to Kebayoran Station then continue using the city bus or online transportation.
Those are some guidelines for traveling in Cipete. Ranging from various transportation access options, culinary spots, coffee shops, shopping places, to self-care recommendations. Don't forget to have fun. Hope this helps!
Check out our Neighbourhood Guide series across Greater Jakarta
Thamrin | Setiabudi | Kelapa Gading | BSD | Karawaci | Gading Serpong