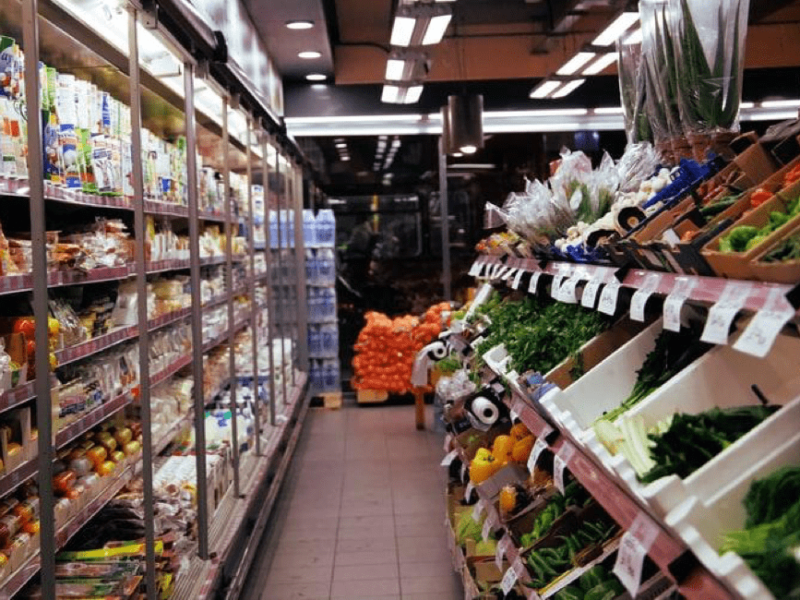 The current pandemic situation is stopping us in so many ways, including grocery shopping. We might be able to cope with the social distancing issue by not going to the beach, clubs, or restaurant. But how about grocery shopping? You can find the answer about online groceries in Bali here!
People also read: 9 Biggest Malls in Bali That You Should Visit
If you used to spend a day particularly going to the supermarket for stock-up, but now can't do the same thing as it is safer to stay at home, then this article is the best one for you. Here are some of our best choices of online groceries in Bali and why it is good for you.
Perks of Online Groceries
You might already aware that online grocery shopping will keep your daily supply safe, it also can be done simply and comfortably at home, but online groceries also has a few other benefits.
1. Saves Time
First and the ultimate perks of grocery shopping online is saving time. Instead of spending time looking out for each aisle at the supermarket looking for a specific ingredient, by doing it online, you can just search the name to purchase it.
2. Stay Organized
Several online grocery services allow you to keep your lists of things which can be useful the next time you are about to purchase it. This system can help you stay organized and make sure you shop for everything you need.
3. Avoid Impulse Purchases
Online groceries means that you don't have to pass by some appetizing dessert or mouth-watering snacks at the supermarket. This can affect you in a good way where you will avoid buying unnecessary things.
Online shopping companies have various promos and discounts. These are visible on their site or given through e-mail when you subscribe to their newsletters. Most of these promos appear during holidays and other celebrations.
4. Discounts!
Who doesn't love discounts? You too, right? Online groceries are coming with various promos, discounts, and even free delivery services. You can find about those information on their official page.
Online Groceries Services in Bali
Are you now keen enough for some online grocery shopping after knowing the perks of it? You can start your experience with these 10 services of online groceries in Bali.
1. Alive Wholefoods
Alive Wholefoods provides a wide range of items to purchase such as dry goods, herbs and spices, nut milk and superfoods, as well as organic fruit and vegetables in their online groceries service in Bali. They aim to deliver the best services to their customers and always ensure their products are clean, healthy, and natural to nourish your body.
Apart from some kitchen essentials, their delivery service also can help you get natural personal care and even eco-household items. You can literally get anything you need right to your doorstep in an easy way.
Address: Jl. Canggu Padang Linjong No.12a, Canggu, Kec. Kuta Utara, Kabupaten Badung, Bali 80351
Opening hours: Daily 8am – 9pm
Contact: 0821-4616-5452
Website: alivewholefoods.com
2. Compass Fresh
Compass Fresh is a perfect online groceries service to check if you are looking for some local, fresh and high quality product in Bali. They are ready to help you maximise your cooking potential with the best quality of food supply. Head into their colourful website to see what you can find, ranging from fresh groceries, delish delicatessen, household essentials, to the needs for your baby too! Such a perfect choice for family, right?
Opening hours: Every day for 24 hours
Contact: (0361) 766259
Website: compassfresh.com
3. Bali Direct
For those looking for some fresh local produce, Bali Direct is ready to connect you with Bali's farmers so that you will get high quality and fresh products. With Bali Direct, you can shop for fruits, vegetables, cheese, baby food, meats, and even baking essentials.
Bali Direct offers a simple way for you to do online grocery shopping. Their website is easy to navigate as you can simply browse, click, and add items to cart to purchase. Other interesting parts about Bali Direct's website is you can add your favourite products, do some repeat orders and set up a deposit account.
Address: Jl. By Pass Tanah Lot No.88, Pererenan, Kec. Mengwi, Kabupaten Badung, Bali 80351
Opening hours: Every day for 24 hours
Contact: 0812-3863-9525
Website: balidirectstore.com
4. Temuku Pupuan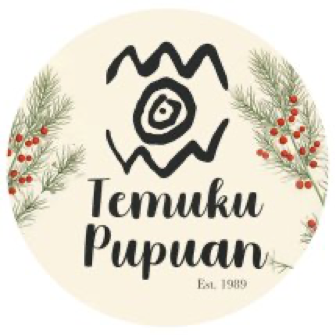 One of the best online groceries in Bali is Temuku Pupuan. They sell organic local farm products that are undoubtedly healthy, tasty, and freshly harvested. A unique thing from Temuku Pupuan is they let you choose several basket sizes for delivery. Simply tell your wish lists and they will fill the basket with everything that is currently in season.
Address: Jl. Bangsing, Batungsel, Pupuan, Batungsel, Pupuan, Bali 82163
Opening hours: Every day for 24 hours
Contact: 0812-2528-2666
Website: temukupupuan.com
5. East Java & Co.
East Java & Co is Indonesia's award-winning retailer for fine and honest food. They sell a wide range of products which all of it are using natural ingredients, farmhouse recipes and sustainable produce. They aim to deliver good service as well as supporting local farmers at the same time. Here, you can find sea salt from Amed, artisan jams and marmalades made of Indonesian fruits, and many more.
Website: eastjavaco.com
6. Bali Fresh Box
You can find almost anything you need at Bali Fresh Box, such as fruits, vegetables, spices, chickens and eggs, meat, fish, and many more. All products available in this online groceries service in Bali are fresh and clean. Bali Fresh Box provides delivery every Tuesday, Thursday, and Saturday. Made your order at least a day before with a minimum purchase of IDR100.000 and they will deliver the goods right to your doorstep.
Address: Jl. Sri Wedari, Banjar Taman Kaja, Kecamatan Ubud, Kabupaten Gianyar, Bali 80571
Opening hours: Daily 9am – 5pm
Contact: 0813-3844-8306
7. Vegetable Bali
A perfect online groceries to find the best quality local product is Vegetable Bali that provides fresh fruit and vegetables. With their delivery services, you can get your kitchen needs in a simple way, they even accept cash on delivery payment options. Other products you can shop here are meat, eggs, dairy, spices and juices. All coming at affordable prices.
Website: vegetablebali.com
8. Bali Jiwa
Bali Jiwa provides online groceries services with organic and best quality natural products from agricultural projects. Here, you can find fresh produce, pantry products, dairy, meat, eggs, coffee, tea, even cosmetics and many more. A best service option they offer is a free delivery service in the south area of Bali with minimum order IDR200.000 every Monday until Saturday.
Address: Jl. Kertha Petasikan II No.17a, Sidakarya, Kec. Denpasar Sel., Kota Denpasar, Bali 80227
Opening hours: Mon – Sat from 10am – 5pm
Contact: 0819-9970-2164
Website: balijiwa.net
9. Bali Food Passion

Bali Food Passion has a wide range of internationally loved brands such as canned goods, jarred sauces, spices, rice, noodles, condiments, snacks, and more. These online groceries in Bali focus on fast and direct online food supply and focusing on dry goods. Check out their online catalogue and place your order via their website, with those simple steps, your wish lists will arrive safely at your doorstep.
Website: balifoodpassion.com
10. Bali Organic
At Bali Organic, you can purchase organic produce such as vegetables and fruits, meat and seafood, herbs and spices, seeds and grains, as well as milk and honey. Bali Organic is an online groceries service in Bali that is ready to deliver those freshly daily picked products to your doorstep. They also aim to support local farmers in the Bali area.
Opening hours: Every day for 24 hours
Contact: 0821-4657-2847
Website: baliorganic.id
And that's all about it! Best services of online groceries available in Bali you can choose to ease your shopping experience.
Read also: 15 Must-try Bali Snacks: Unique and Guaranteed Delicious!
---
Want to explore more rental options in Bali before the next trip there? Flokq has several listings for a more affordable option from their offers. Head up to Flokq to find out more!
CLICK HERE TO EXPLORE RENTAL OPTIONS IN BALI