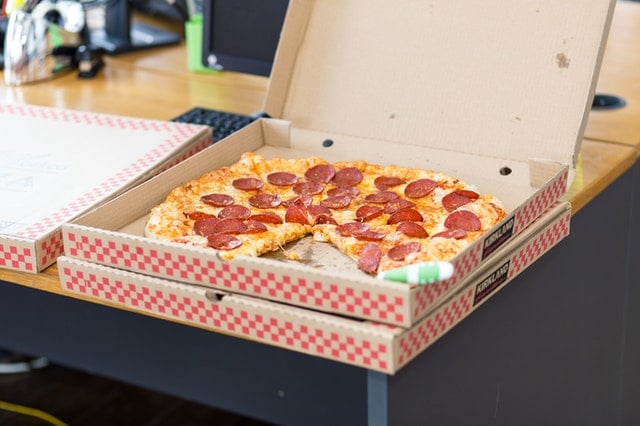 Staying In
Order Food Online to Make Your Stay in Bali Much Easier
Whether you are too busy to grab a bite outside, a little too worried about going outside in general, or is just keen on trying new things, skipping a bite outside often happens. Making food at home is a frugal and often healthier alternative, but it can take a lot of time and energy depending on what kind of food you are making. Plus, if you're not a good cook then cooking inside might not be such a good idea. So, how about ordering food online. Yes, it's really easy to do so. Here is how to order food online in Bali if you're craving for the food from that good restaurant you used to go to outside.
Read also: 8 Bali Local Street Foods and Where to Find Them
How to order food online in Bali?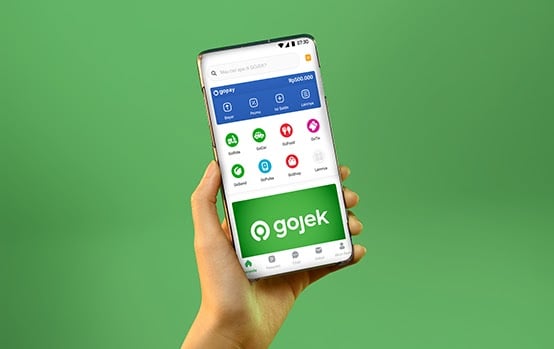 If you are familiar with apps and companies like Doordash or Grubhub, then you pretty much understand how to order food online in Bali. In Bali, though, the popular online food delivery app is Gojek. Gojek essentially provides you with ease of access to ordering foods, going to places, buying goods, or even providing services from doctors to masseuses.
How does it work?
To use Gojek, you need to download the Gojek app first. You can find them in app stores within your phone. After you're done downloading you need to enter your personal identity, including mainly your name and your phone number, so that the drivers can identify who is making the order. Once you're done with that, you're all set! Gojek offers you a carousel of restaurants to try and order food from. It's also convenient if you want to order something a bit out of reach from walking distance, as they can simply ride their way to the restaurant whose food you crave for.
How do I pay?
For payments, you could use cash or their virtual currency, go-pay. If you are interested in using go-pay, you could charge them up at your local minimarket, some ATMs, or even when you are using their transportation service. Other than that, Gojek also provides promotions and discounts from time to time. So keep an eye out for a promo on a restaurant or a diner chain that you particularly like for a good meal with a bargained price.
Similar application?

Another similar online ordering app Grab. In Particular, Grab food. To use them you need to do just about the same thing as Gojek. Download the Grab app on your app store, enter your personal identity, and start ordering! Here is a tip: when looking for discounts, you could scroll both apps for the best possible option. This is because often both apps don't have the same discounts on the same restaurants on the same period. You could live economically while enjoying the best Bali can offer when it comes to food thanks to online delivery service. 
Other than Gofood and Grab Food, you can also try ordering food online from Shopee Food and Traveloka Eats. Both of these two online food apps are new to the scene. You can order by downloading the Shopee App and the Traveloka App. And since they are new, they have many discounts for their users.
Is there any catch or other things that I should know?
One thing that you need to know about using online driver services in general is that they are often 'banned' from certain areas or districts. This ban is neither subjected by the state nor it has a clear outline on where and where not to go. This 'ban' is mainly executed by ojek (like taxi, but with motorcycles) and small taxi groups called Banjar, which is a forum or gathering of ojek and taxi drivers from small companies. For whatever reason they are doing this, it means that certain areas might not be accessible for your online delivery drivers.
Read also: 14 Best Canggu Restaurants: Cheap and Delicious
Some restaurants with online deliveries as an alternative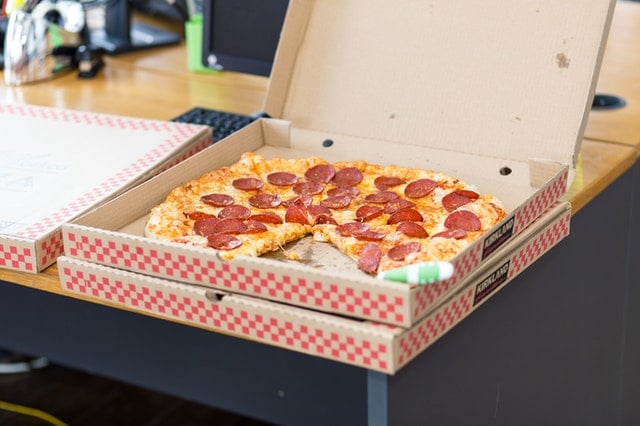 While owning and using online delivery apps are recommended, you might need to know some restaurants that do their own delivery in case Gojek or Grab cannot reach the restaurant you want. If you still want a delivery coming right in front of your doorstep, you can order from these restaurants as alternatives to online delivery apps! They have either an online ordering service or a dedicated delivery fleet for your convenience. Check them out!
1. Sacred Ground (for Legian/Seminyak Area)

Sacred Ground's food and beverages are perfect for accompanying you working on your deadlines. Try out their signature revolver espresso alongside other staple foods like pizza for an all-nighter!
You can call +62 361 730 961 or whatsapp +62 821 3470 8697 for delivery. They are open from 7 AM – 10 PM.
2. Happy Happy Chinese (Seminyak and Canggu Plaza)
Craving Chinese food for dinner? Well not to worry, because there is Happy Happy Chinese. With their assortment of Asian-oriented cuisines, you'll be sure to be happy that you ordered them for dinner.
Happy Happy Chinese is open from 4 PM – 10.30 PM. Happy happy Chinese has two locations, which are Canggu Plaza and Seminyak:
For Seminyak, Make a delivery call through their number +62 361 474 1956.
For the one in Canggu Plaza Call +62 811 3889 048 for a delivery run!
3. Domino's Pizza (most areas, online order available)
This well-known pizza chain allows you to order online. You can either ask a delivery or visit their nearest chain for a pickup! Visit www.dominos.co.id to make your delivery. You could also use the Mana Pizza Gua Tracker to track your pizza from Domino's!
Domino's Pizza has 9 stores spread apart from the fringes of Ubud to Jimbaran. Unless you live outside the Badung or Kuta area, you should be able to make an order.
4. Bo$$man (Seminyak area)
Located in the heart of Seminyak and next door to Sisterfields, Bo$$man will give you bomb burgers and smooth milkshakes. If you're binging or want to stuff your mouth with good food, then order some banging burgers from Bo$$man.
They are open from 12 PM to 9 PM. Visit Bossman's site at www.bossmanonline.com to start your online delivery!

5. Queen's Tandoor (Seminyak, Sanur, Nusa Dua, Jimbaran, Denpasar, Canggu)
If you're located in Seminyak and feeling curry, nan, or chicken tandoori might be something you want to eat tonight. Order some Queen's Tandoor for some good Indian food. They offer free-of-charge delivery for locations within Seminyak, but will charge extra if you are living outside of Seminyak.
They open from 12 PM to 8 PM. Visit https://chatmeal.com/main/queenstandoor to start your online order!
6. Bali Buda (Uluwatu, Ubud, Kerobokan, Bukit, Canggu)
Last but not least, here is a shop that sells an assortment of healthy food and healthy living related goods. You can call one of their lines to make an order! Buying things from this shop is more or less similar to online shopping.
They are open from 8 AM – 9 PM, covering areas such as Uluwatu, Kerobokan, Bukit, and Canggu. Here are their contact info if you want to learn more:
Uluwatu: +62 811 395 1202
Batubulan: +62 887 380 8757
Kerobokan: +62 887 380 8757
Bukit: +62 887 380 8771
Canggu: +62 811 395 1501
And that's that! We hope you find this short guide on how to order food online in Bali. We hope you also like some of our recommendations for online deliveries. Read our other articles to discover more things about lifestyle and living in Bali.
Read also: 15 Vegan Restaurants in Bali For You To Try
---
Enjoying the foods you've ordered online is best when you do it from the comfort of your own accommodation. You can also find a cozy accommodation in Bali with Flokq. Flokq has several rental options in Bali with monthly payments.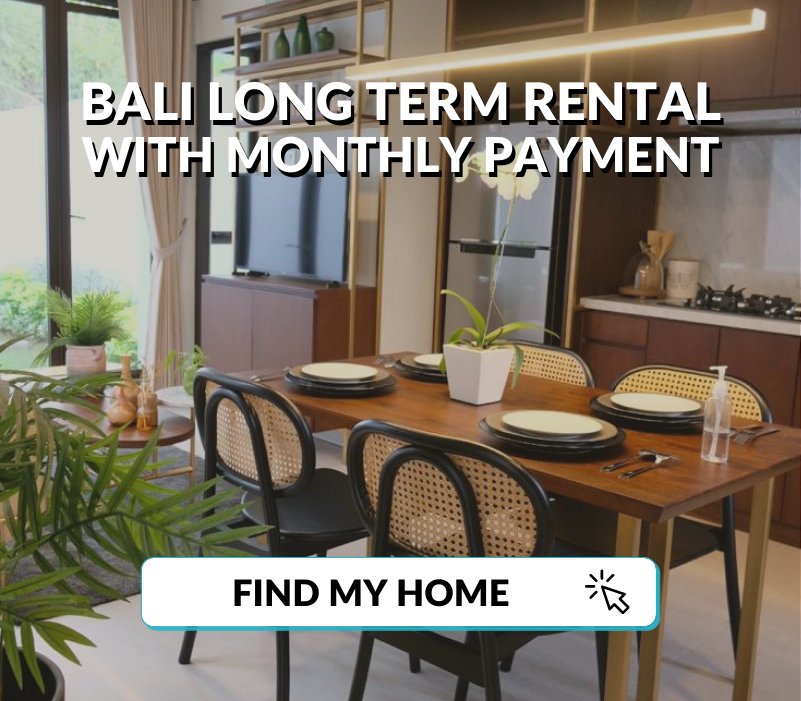 Want to find out more? Contact Flokq at +62 813-1490-5690 or click the button below!
FIND RENTAL OPTIONS IN BALI