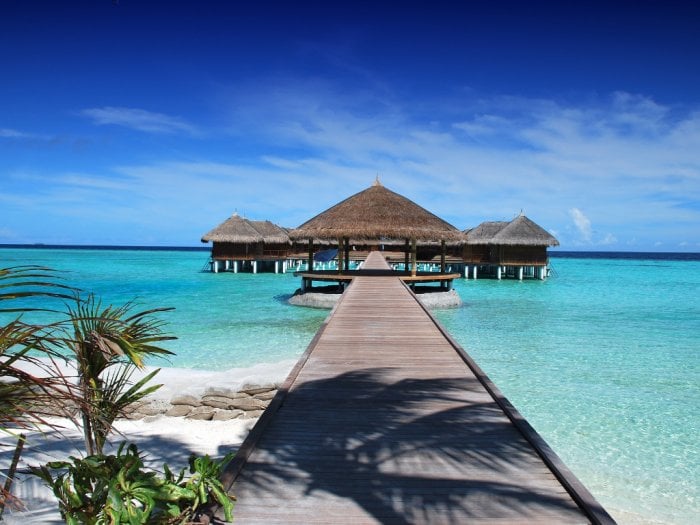 Having too much work for anyone is very stressful. This is felt by most employees in major cities in the world. This is why employees also need activities that can refresh their mind and make employees feel more relaxed. Companies must give time for employees to carry out corporate outing activities. This activity aims to make employees take a short break from work. In addition, corporate outing activities can generate employee performance. Benefits: Strengthen relationships between employees, Add creativity and new ideas, As a means of refreshing, Form solid teamwork. Will hold office activities like outing? The following six places around Jakarta can be a reference for the company you work for or that you have.
Pulau Seribu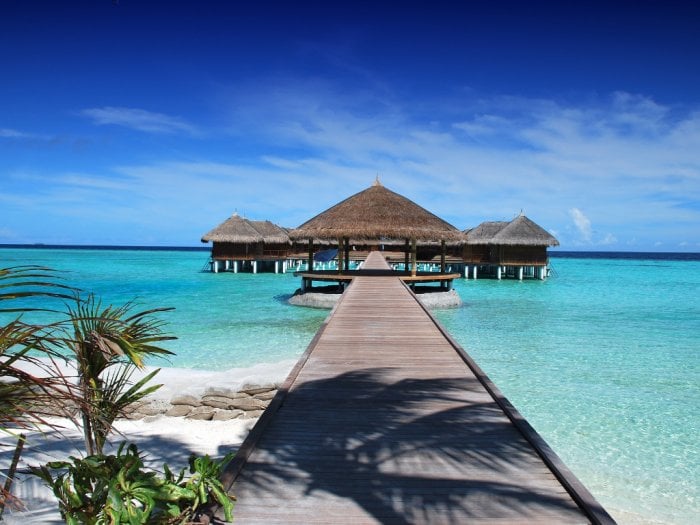 Still in the administrative area of ​​DKI Jakarta, the Kepulauan Seribu is not just a tourist destination for citizens of the Capital City to relieve fatigue. Here, it can be used as a place to hold office outing activities. There are several accommodations that stand in the Kepulauan Seribu and it offers outbound packages or character building that can develop teamwork, leadership, problem-solving, to personal development. While outing, your mind can be refreshed by the beautiful panorama of the sea.
A program that is carried out professionally and measurably, which is simulated in the form of games, high rope, and adventure, each of which has its own values ​​and goals and is part of the experiential learning method they have used so far. The purpose of this activity is to increase better value in an organization and also in the company, as well as providing a very favorable output in terms of performance for an organization and company. There is icebreaking for participants to get to know each other, fun games, to open barriers, and stimulate the atmosphere, team building to improve personal abilities and cooperation. Everything is achieved with effective communication, problem-solving skills during game simulations, and synergy games, which are simulations of the game to open insight into each individual about the importance of each section in an organization.
This package includes training programs, facilitators, sound systems, activity equipment, lunches, snacks, welcome drinks, mineral water, and motivator banners for activities. Packages can be customized as needed.
Address: PT. Sheila Holiday, Lobby Hotel Discovery Ancol, Jakarta
Phone Number: +622126072120
Website: https://pulauseribu-resorts.com/?page_id=2941
Putri Duyung Cottage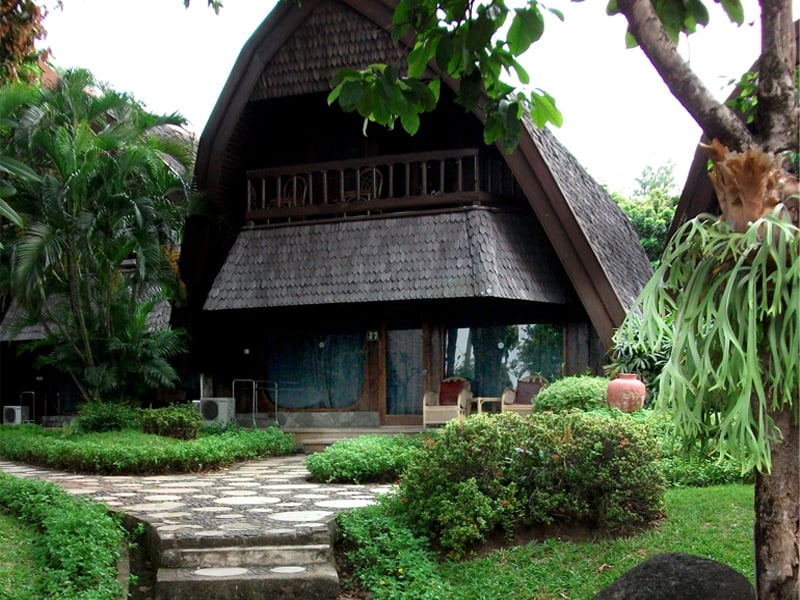 Located in Ancol Beach, Jakarta, this resort features ethnic and artistic architectural designs and luxurious and high-quality interiors with unique features with ethnic eastern Indonesian touches. A variety of unique facilities, including one of the waterfront cottage accommodations and an outdoor swimming pool shaped like a boat. Putri Duyung Cottage has special packages for corporate events such as meetings and outbound, as well as various other optional activities that are tailored to your needs. You can play tennis or run along the jogging track while enjoying the sea breeze. Free bicycle rental makes activities to explore the surrounding environment comfortable.
This cottage also offers a business center and car rental services. There is a Nyiur Cafe restaurant that serves local and international dishes. Beautiful ocean views accompany snacks at the Cabana Beach Bar. Beach barbecue facilities are also available. Tour travel in Taman Impian Jaya Ancol in collaboration with the management of Putri Duyung Cottage so that they can provide special promos and discounts of up to 40%. There are fun bikes (around cottages), kids playground, deer garden (fun feeding with Timor deer), and swimming pool with sea view.
Address: Jl. Lodan timur no.7 Taman impian jaya area Putri duyung resort, RW.10, Ancol, Kec. Pademangan, Kota Jkt Utara, Daerah Khusus Ibukota Jakarta 14410
Phone Number: +622126072120 (sheila tour), +62212601680 (Putri Duyung Cottage)
Jakarta Paintball

Jakarta Paintball is an outbound training provider, professional event organizer and tour agent based in Jakarta and Depok with a range of locations in all cities/regions in Indonesia and abroad. They have been established since 2010, with experience handling a variety of outbound activities for various organizations, institutions, schools, colleges, private companies, and government.
Experience and support from experts in the outbound and training fields help to innovate to design new models and methods in the world of outbound and training. A friendly atmosphere, a challenging and fun game but without losing the positive values ​​in it. Besides that Jakarta Paintball also has a variety of unusual concepts (UNIQUE-because of the results of adaptation and development), so you never get bored doing it with Jakarta Paintball!
Address: Jl. Kebagusan III, Pasar Minggu, Jakarta Selatan 12520
Phone Number: +6281311139686
Website: https://www.jakartapaintball.com/tag/paket-company-outing/
Read also : Jakarta Weekend Escape: Anyer
Team Music BANDINC @ Sohenna Hall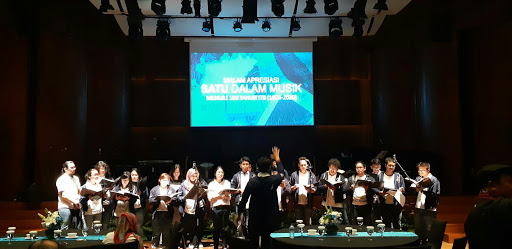 BANDINC is a socially inclusive, power pact program, designed on the premise that everyone and we mean everyone can contribute to the music as a band, regardless of their musical background. All levels of your leadership, staff are eligible for this activity. No musical experience is required. Everyone can do this well. Team Music is made up of a cohesive team of well-trained and engaging Lead Facilitators and Multi-Instrument facilitators who have led multiple BANDINC events successfully. BANDINC is a registered trademark of Team Music. We have fine-tuned this program with 10,000 participants from 300 companies. The success of this one program has led to us being the Top 10 Team building company in Singapore for 2016 & 2017 by Human Resources Online Magazine.
Many corporate companies asked us to adapt BANDINC for the sole purpose of having colleagues, business partners, or clients bond and PERFORM for their Annual Dinner and Dance. We can help take care of all music and sound equipment setup as well. Flexible Weekly Intensive lessons for 1-3 months. Choose your own frequency and duration! Price has covered some facilities such as Venue Rental, Sound and Music Equipment rental, and Facilitator Fees. Additional add-on includes exclusive use of sit-down cafe area
Address: The Energy Building 2nd Fl. SCBD Lot 11A
Phone Number: +6597317467 (WhatsApp)
Dufan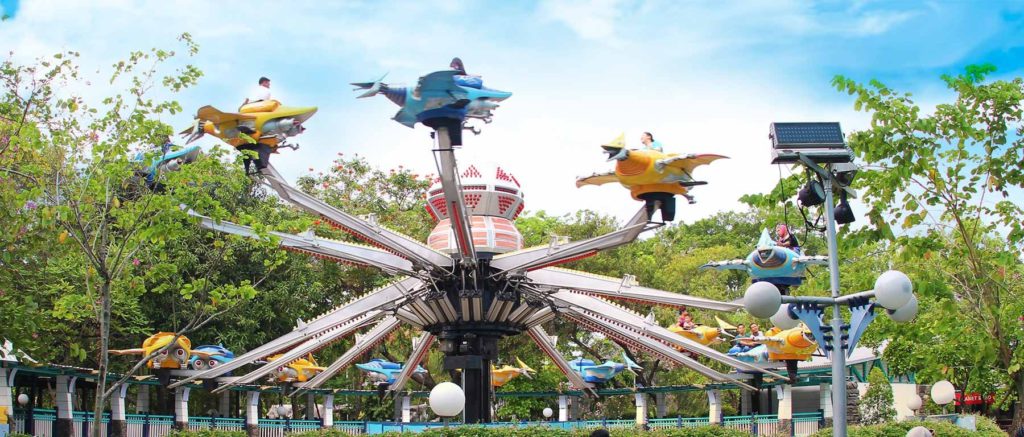 Still confused about where to have an office event? The easiest, fun, and satisfied only in Dufan, because complete rides can be enjoyed by all ages, 16 family rides that can be enjoyed also by children, 14 adolescent or adrenaline rides, Complete facilities (stage, baby care, charging points, VIP rooms, p3k, 5-star facilities toilet), Large and safe parking area. Access is also easy and many new vehicle innovations. The way to hold a corporate gathering is very easy, which is the price of a weekday general group of Rp. 205,000, or a weekend of Rp. 270,000, (including Ancol and Dufan tickets). The number of public groups is at least 25 people
Address: Econvention Building – Ecopark, Jalan Lodan Timur No. 7, Ancol Taman Impian, Jakarta Utara
Phone Number: +622129222222
Website: https://www.ancol.com/id/promo/corporate-gathering-dufan
Segarra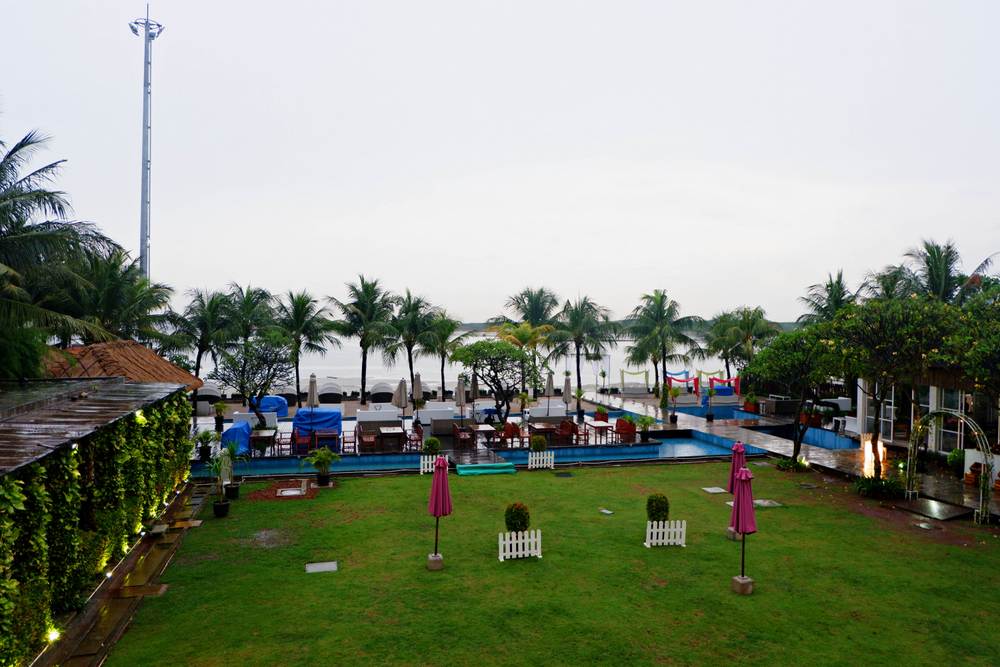 Segarra is a beach club situated at the Carnaval beach of Ancol Jakarta Baycity, Segarra is endowed with an embracing seascape, spectacular sunset view, refreshing breeze, delicious international cuisine, and a spacious open-air landscape. The elements blend well to provide an ideal relaxing atmosphere for people who want an immediate respite from the hustle and bustle of weary city life. Segarra is one restaurant with 900 pax capacity for various events, one of which is Gathering. Located in the Ancol Karaval beach area makes Segarra a restaurant that provides a comfortable atmosphere with beautiful views accompanied by the beach breeze.
There are 2 appropriate areas used as a Gathering activity spots such as in the outdoor playground area with a view of the north sea of Jakarta and the indoor area which is quite spacious and cozy. The variety of food offered is certainly a mainstay at this restaurant such as western, archipelago, Mediterranean, and oriental menus.
Address: Carnaval Beach – Ancol Bay City Jl. Lodan Timur No.7 Jakarta 14430
Phone Number: +62216471-0101
Website: https://segarra-jakarta.com/
And there you have it! Some of the best places for corporate outings in Jakarta. If you happen to be an HR in a company and have no idea of the best places to do corporate outings, this list might help you. Well, what are you waiting for? Come visit these places!