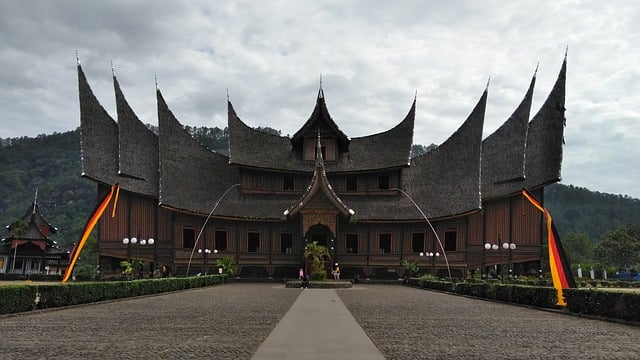 Local Guide
Check Out This Guide to Padang Restaurants In Bali
Indonesia is a country with splendid history, cultures, and peoples. It is not hyperbole to state that going to a different island of Indonesia means you are going to experience a whole different culture. That can be said for Bali, as it is the only province in Indonesia where Hindu is a major religion. It is also very stark when it comes to food and artistic creations.
However, you can still get a little piece of everything in Bali. You would see food stalls pertaining to different cultural groups of Indonesia setting up shop in Bali. This is because of Bali's position as a tourism center with many expats coming in and out. 

Such an example is 'rumah makan padang', or if you want to simply translate it to English, 'Padang restaurant'. If you're considering eating some Padang food, then you have come to the right place. In this post, we'll give you a guide to Padang restaurants in Bali. Particularly, we'll explain what they are all about, why you should give them a try, and recommend you some restaurants. Happy reading! 
What is 'Rumah makan Padang'?
'Rumah Makan Padang', or 'Padang Restaurant' is another common restaurant type that you can find in Bali and Indonesia. Every city should have at least one or two Padang restaurants propped up. Similar to them is 'Warung Tegal' or 'WarTeg', which can also be found and spotted frequently. Padang restaurants focus on cuisines that originated from the Minang/Padang tribe that mainly live in West Sumatra. They are often stereotyped to be very industrious and entrepreneurial, hence you can find many of their people's restaurants everywhere. Fun tip, you would also see them abbreviate the long name to 'RM' from Rumah Makan without the Padang part.
What makes Padang restaurants different?
Firstly, it's how they serve dishes. Rumah Makan Padang is similar to a buffet-style restaurant. They usually put most of their main dishes on your table when you sit down. You can then pick and choose which dish do you want specifically by simply taking them from the plate that they are served in. Alternatively, some Padang restaurants will ask you to order what dishes you want before putting and mixing them all on the plate. Secondly, the thing that distinguishes Padang restaurants from other restaurants is their display.
Most Padang restaurants will have a large display of food that they are serving in the front part of the restaurant. Moreover, these displays show some level of intricacy in them, as they are made with plates that are put in a diagonal manner to one another. Thirdly, is their servant's dexterity and balance in serving plates. Servers will often carry up to 4 or 5 dishes in each of their hands, which makes it interesting to watch and marvel at what they can do.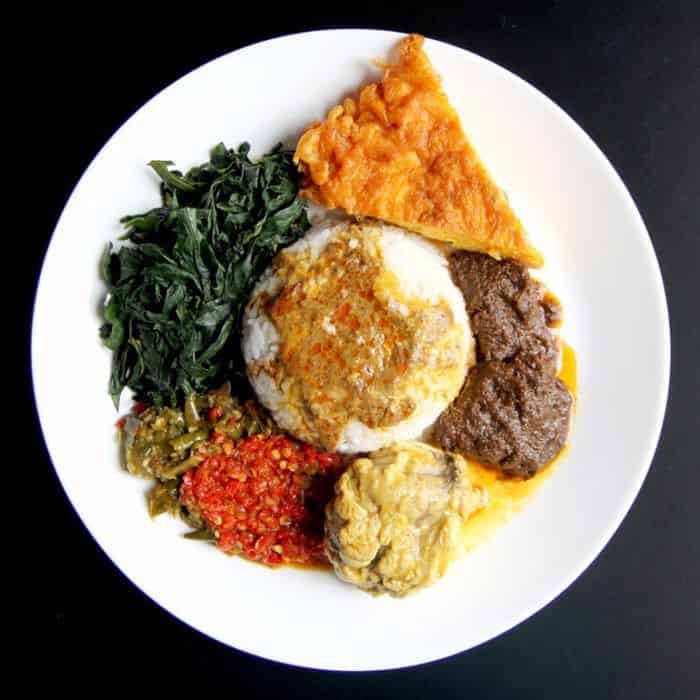 This is Bali, why should I eat Padang?
True, since you want to explore more about Bali's culture why should you bother with Padang restaurants? Well, we can give you some cases when knowing Padang restaurants might be a handy thing. Firstly, if you are living for a while in Bali, it's best you get to know your budget options and varieties when it comes to food.
Padang restaurants can be pretty much affordable depending on what menu you get. Adding to this is their comparatively large portion, so you won't need to worry about not having enough food. Lastly, All Padang restaurants serve halal food so if you are a Muslim then this is your go-to for budget food.
Things you should know
That being said, there are some important drawbacks though. Firstly, you might have the chance to be exposed to the commonly known 'Bali Belly'. Especially if you are going to not so well-known Padang restaurants, but you do get them even in higher-end restaurants, so this point is kind of moot. Still, be aware that there's always a possibility.
Second and most important of all, this place is not for you who are (1) Very conscious about weight and diet (dodgeable somewhat) (2) is vegan/vegetarian (3) Professes Hindu (although this one is still somewhat dodgeable).
Padang food can be very fatty and meaty, and they incorporate a lot of meat into their food. This makes it really interesting that there are more than a few Padang restaurants in Bali. Probably, it's because its main target demographic being low wage workers or locals who are pretty okay with Padang food.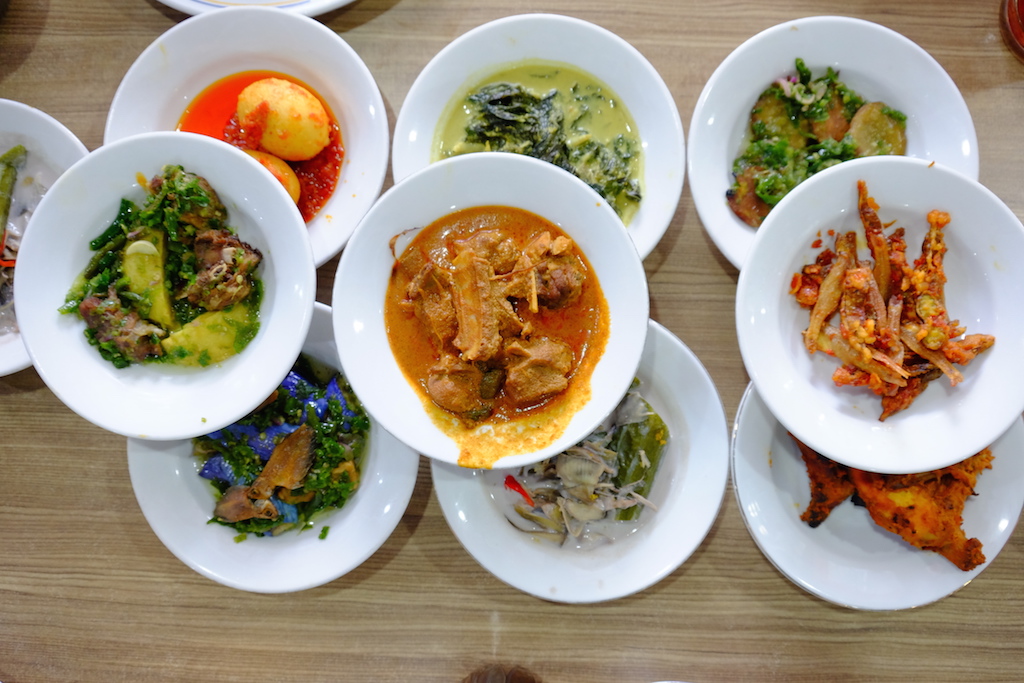 Ordering at a Padang restaurant
Ok, so in this situation, you're going to be ordering some food to take home with you. If you're confused with what to choose when ordering or how to choose, we made a small list of food recommendations you should try.
Okay, so to get you started here are a few menus you can try out first:
Rendang: Probably the most famous one. This ingredient is made out of cow meat, so vegans and those who can't eat cow meat better steer clear. This dish is also pretty well known in Malaysia as Malays and Minang are quite similar culturally. Getting this alongside some rice/nasi is probably your staple budget Padang food. 
Telur Balado: if you want a mix of spice and meatiness, this is your choice. They look like poached or boiled eggs but are also simmered with a lot of spice. 
Telur Dadar: Another budget staple. They look like small pies but are actually made out of eggs and a mixture of veggies with a burnt top and bottom. 
Perkedel: simply put, it's a potato dough. A weird thing that Indonesians do is to eat perkedel and rice, even though they are both carbs. However, it is commonly said in Indo that 'if you haven't had rice, you haven't eaten'.
Es teh: means iced tea. You can choose whether to put sugar in it or not. You can say 'manis' which means sweet or 'tawar' which means not sweet in this case. 
There are a lot more menus, but they are either too simple (like fried or roasted chicken) or too out there for you to try. If you don't want to push your luck, then just bring a friend who speaks Indonesian with you to simplify things. This might be easier if you're living in shared accommodation (like coliving or boarding houses), but if you're not confident then it's best to go with someone else. Alternatively, if the waiter or server knows how to speak English, then you're also on the clear
Okay, now that we are done with helping you (or maybe confusing you) on how to order food in a Padang Restaurant in Bali. Let's see some locations!
Read also: 8 Restaurants that Serve Tasty Halal Food in Bali
List of Padang Restaurant Chains in Bali
1. Natrabu Minang
Natrabu Minang is one of the top Padang/Minang restaurants in Bali. They specialize in Ayam Pop, which is another dish you should try!
Location: Jl. By Pass Ngurah Rai No.163, Sanur, Kec. Denpasar Sel., Kota Denpasar, Bali 80228
Open hours: 11 AM – 8.30 PM
2. Restoran Padang Sederhana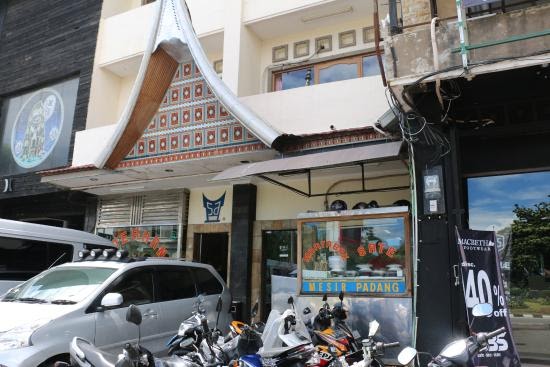 One of the most well-known brands of Padang Restaurant out there, you'll find this restaurant pretty much everywhere in Bali or in Indonesia.
Location: Jl. By Pass Ngurah Rai No.1, Jimbaran, Kuta, Kabupaten Badung, Bali 80361
Open hours: 9 AM – 10.30 PM
3. Simpang Raya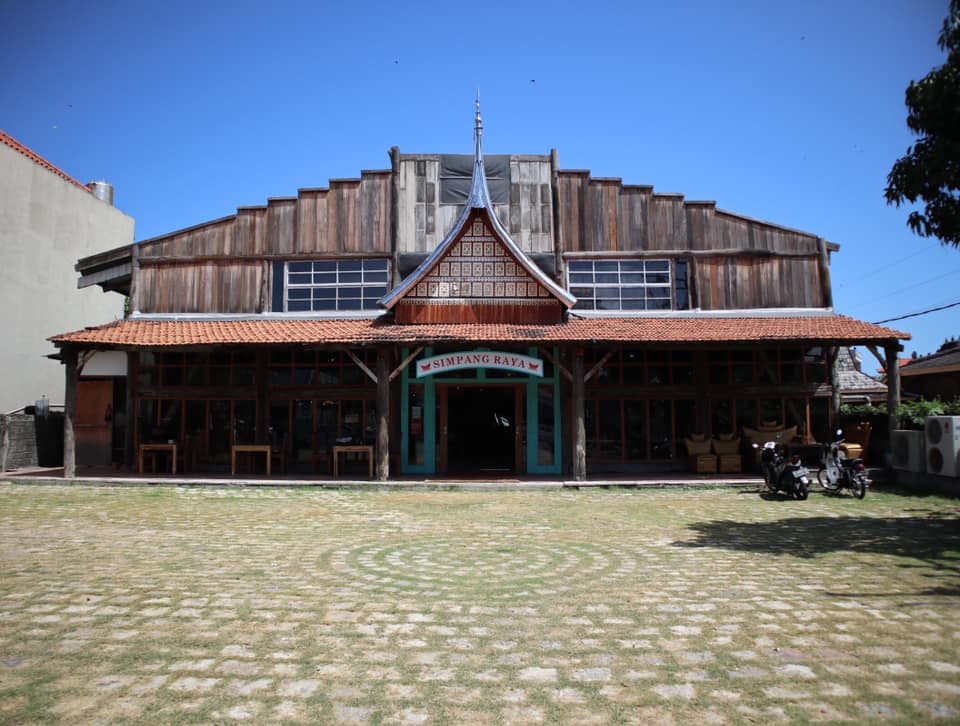 This Padang restaurant is also one of the well-known Padang restaurants in Bali. It serves you delicious Padang cuisine and has been approved by locals.
Location: Jalan Sunset Road No.88 X, Legian, Kuta, Kabupaten Badung, Bali 80361
Open hours: 10am-10pm
4. Sari Bundo Jaya
Sari Bundo Jaya is also one of the popular padang restaurants in Bali. Many locals know this restaurants and is a favorite amongst them.
Location: Jl.Danau Poso No 85 .Blanjong, Sanur, Denpasar 80222 Indonesia
Open hours: 24 hours
5. ACC Baru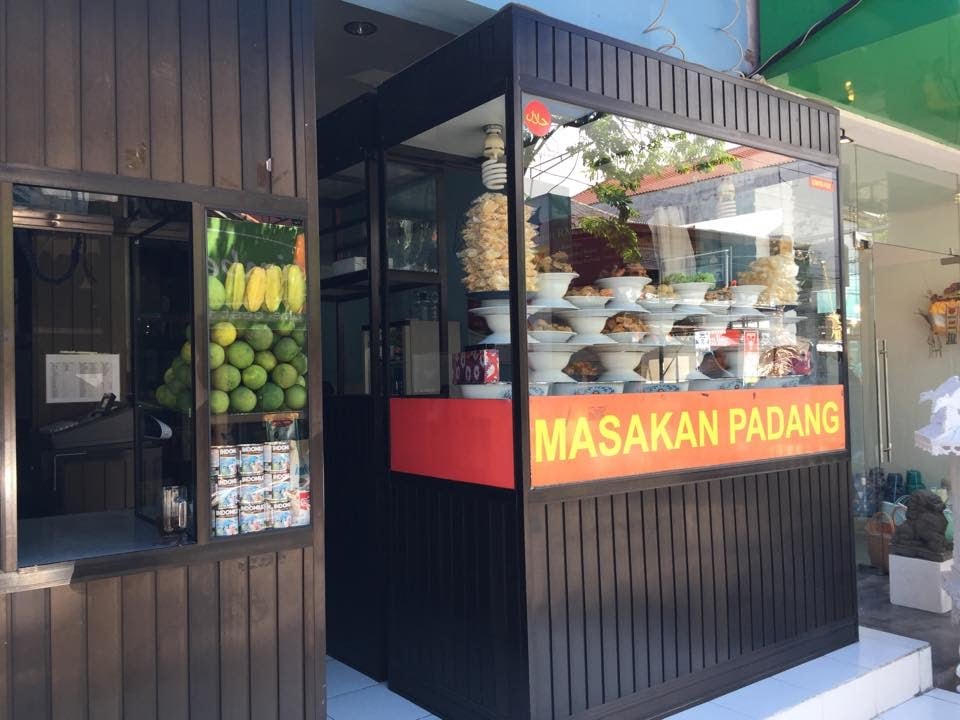 This Padang restaurant is also a famous Padang restaurant in Bali. The place may seem small, but the food they make is very delicious. Since it's also locals favorite, this restaurant is highly recommended.
Location:
Legian: Jl Legian No.71/79, Kuta, Badung Regency, Bali 80361
Kuta: Jl. Raya Kuta, Kuta, Kabupaten Badung, Bali 80361
Open hours: 24 hours
6. Saleko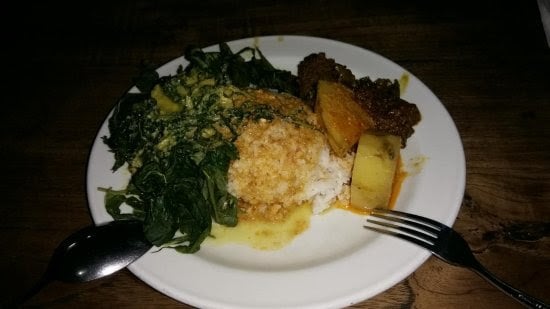 This next restaurant is also a highly recommended Padang restaurant. They serve you delicious Padang cuisine that will leave you wanting for more.
Location: Jl. Nakula 5 No.4, Legian, Kuta, Kabupaten Badung, Bali 80361
Open hours: 8am-midnight 
7. Rumah Makan Padang Puti Intan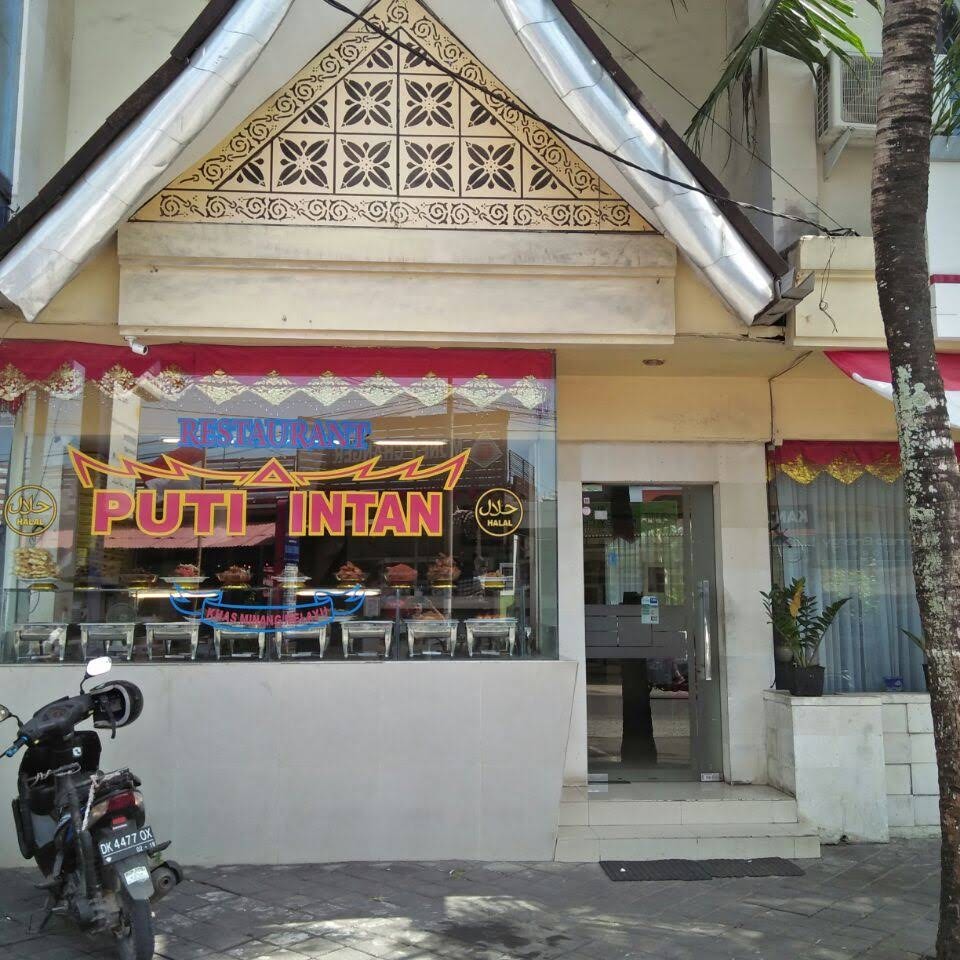 This last Padang restaurant is one restaurant that you should definitely try. They serve you delicious Padang cuisine that has been approved by the locals. So, if you are near Uluwatu, do visit it!
Location: Jl. Raya Uluwatu No.73, Ungasan, Kec. Kuta Sel., Kabupaten Badung, Bali 80361
Open hours: 8 AM – 10 PM
And that's that! We hope you like Our guide to Padang Restaurants in Bali! Be sure to keep up to date with us to know more about lifestyle and living in Bali!
---
Want to find rental options for your vacation in Bali? Flokq has several rental options in Bali that are very affordable! Visit Flokq or click the button below to see more.
CLICK HERE TO FIND RENTAL OPTIONS IN BALI