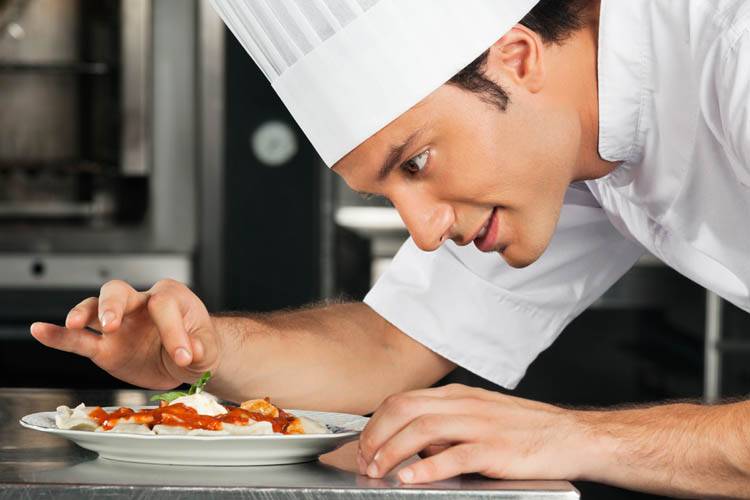 Are you thinking about celebrating events at home? Want to invite some friends and family to your place with fancy foods? The best thing about chef services are they also prepare ingredients, cook the dishes, wash the dishes, and allow you to change the menus. Nowadays, mostly for the elites, the need to hire private chefs for private events at home are getting increased. The thing about hiring private chefs is that they're also very convenient for clients since they do not have to put much effort into they appear as they should do like attending the gala dinner at fancy restaurants. Clients are also given a chance to order menus according to their likings and preferences like vegetarian or not vegetarian, what kind of foods, what meats, etc.
Hiring private chefs is very suitable if you prefer to hold private events at home instead of going to private dining in a restaurant. Some famous chefs from Indonesia also offer personal chef service to the home. Those famous chefs can be contacted privately through social media, email, or by their managers. Most people enjoy hiring chefs since they'll have the experience of looking directly into the process of cooking by the well-known and top-notch chefs. Here, we'll recommend some personal chef services to help you host your special events, gathering, or party at home with your colleagues, friends, or family.
1. MiumMium.com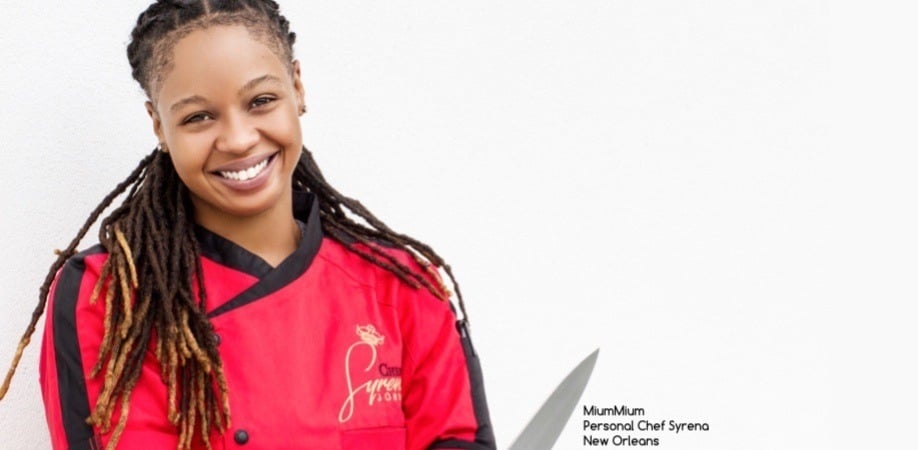 MiumMium is the largest personal chef marketplace on the web. It allows customers to explore menus, research chefs, and book unparalleled at-home culinary experiences. MiumMium.com offers private chef service at Jakarta which contains some of the popular chefs such as Chef Sofi, Chef Christianus, Chef Teuku, Chef Alessandro, Chef Wahyu, and Chef Arya. The services offered include preparing the ingredients, cooking the dishes, serving the meals, and cleaning the dishes. It also offers to teach a cooking class. The registration is free, you pay the price mentioned on the menu multiplied by the number of guests. Prices include the chef, the food, the transportation, and the taxes. Tips are at your discretion. Both the chefs and clients can communicate using the messaging service on the chef page and every menu. The clients also permit the modifications on every menu and adjust accordingly to accommodate the client's accommodation.
Contact Us:
Email: info@miummium.com
2. Lezzate Indonesia

This chef services offers service in the food & beverage industry such as cooking class (patisserie and some traditional recipes), culinary, Demo Chef, Private Chef, Brand Ambassador, catering, etc. All those products are customized according to the preference of the clients. Other than chef services, Lezzate is also a distributor/supplier that sells coffee machines for cafes, hotels, businesses, hotels, restaurants, etc.
Contact Us:
Address: Rukan Eksklusif BGM BLOK I/28, Pantai Indah Kapuk, Jakarta 14470, Indonesia
Website: lezzate.com
Phone Number: 5694-6288/ 2257-1888 or 085889998028/ 085780608838 at Whatsapp
Fax: 5694-6289 or E-mail: info@lezzate.com
3. TakeaChef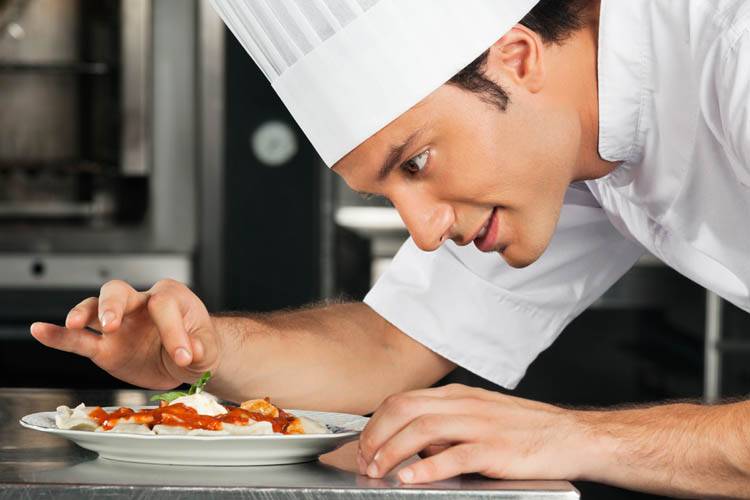 This personal chef services at home offer various services such as preparing the ingredients, cooking the dishes, serving it, and cleaning the dishes. The professional chefs that will cook for you are those who have countless experiences in top restaurants, gastronomic bars, luxury hotels, and many more. They have been trained in top culinary schools and you will be given a chance to look at their menu's proposal. You can choose menus according to your preferences such as Japanese Foods, Italian foods, Mexican Foods, French Foods, Mediterranean Foods, or let them surprise you. Clients can also choose culinary experiences from basic, temptation, and exclusive. Basic is the cheapest one and exclusive is much fancier with unforgettable menus. If you are on vacation, you can choose bbq, paella, tapas, etc.
Contact Us:
Website: https://www.takeachef.com/en-id/
Phone Number: +1 (844) 905-1243 or +34 622 60 10 98 at Whatsapp
4. Yuda Bustara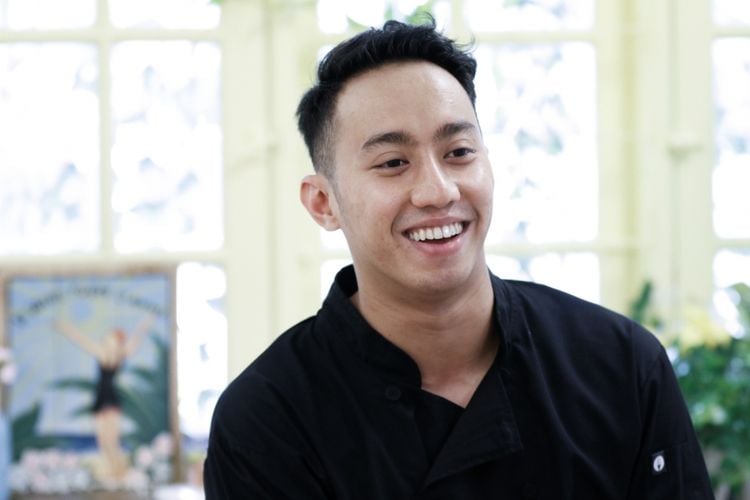 This professional chef is graduated from Taylor's College School of Hospitality Tourism in Malaysia. Yuda has worked at the Crown Casino Hotel in Melbourne and few others fine dining and bistro in Malaysia, he ended up back to Jakarta to help his father's vegan restaurant and is currently a Culinary Diplomat of Indonesia and host of Asian Food Channel's Urban Cook show as well as a cooking instructor in few Cooking School in Asia. Therefore, his aim is to promote and educate Indonesian to cook simple, healthy, yummy, everyday food. He also offers private cooking services at home. He also has his youtube channel about cooking.
Website: yudabustara.com
Contact Us:
Email: info@yudabustara.com
Read also : 5 Must-Try Indonesian Restaurants in Menteng
5. Chef Andhika Maxi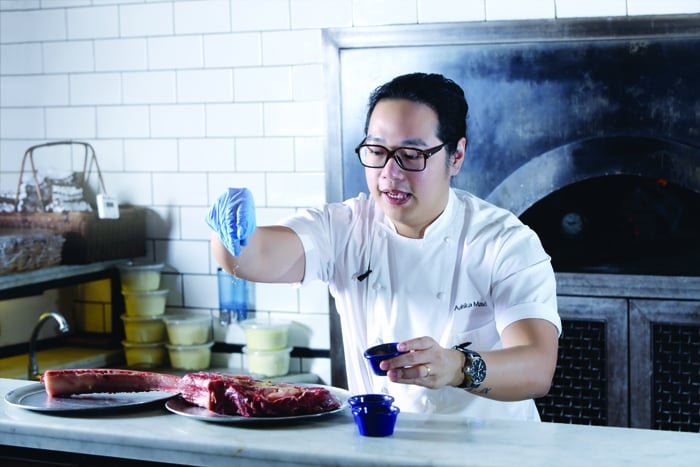 This private chef graduated with a business degree from Curtin University and continued to pursue his study at the French Culinary Institute in 2007. He had the experience of working in a restaurant owned by a world-class Chef called Gordon Ramsay. He is a well-known chef who opens popular restaurants in Jakarta, such as Union Brasserie di Pondok Indah Mall, Plaza Senayan & PIK Avenue, Union Deli at Grand Indonesia, AMKC Atelier in Plaza Indonesia and the newest one is Union Cafe, Senayan City.
Chef Andhika Maxxi also offers a private dining service with the menus that will be adjusted to the clients' preferences. According to him, private dining is always relatable with high-class people. He also added that the private dining service that he offers has no minimum orders. Moreover, he ensures the high-quality, freshness, ingredients, with high technics. Talking about foods, Chef Andhika is known for his extraordinary cuisines along with her wife both of them also known as patisserie genius and culinary trendsetter.
Website: www.andhikamaxxi.com
Contact Us:
Email: andhikamaxi@gmail.com
6. Renatta Moeloek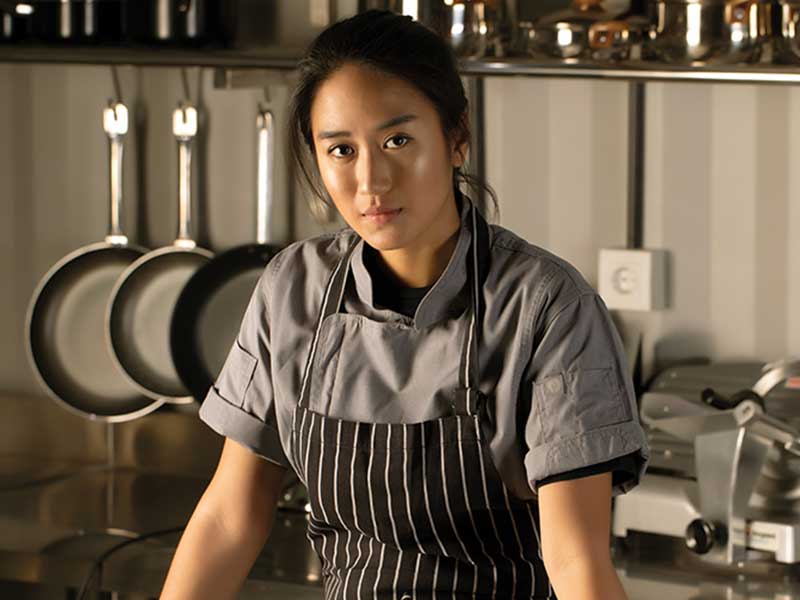 This celebrity chef is becoming more popular than ever since her appearance in a cooking competition called Master Chef Indonesia. Chef Renatta graduated from Le Cordon Bleu Culinary Arts, Paris with Diploma Superior Cuisine and Superior Pastry in 2018, and during her stay, she promotes Indonesian foods to her fellow friends there. She worked at one of Michelin Restaurant in Paris called Garance Saint Dominique. She also opens private dinner called Maindine that offers services for events in companies, embassies, group, and pop-up kitchen, and also become consultant for foods in restaurants
Contact Us:
Phone Number: 09111600784
Email: kian.prasetyawan@gmail.com
7. Andi Gozali
This private chef graduated from Universitas Pelita Harapan, with a Bachelor in Hospitality Management. With that being said, he has mastered the art of cooking in his college period by applying to many cooking contests around his hometown. In 2012 he started working as a pastry trainee in Four Seasons Hotels and Resorts. His career in the culinary industry was started in 2015 after his graduation by becoming a commis in the Ritz Carlton Hotel in Jakarta. He became a professional chef de partie in 2017 with WILLIAM's, in charge of pastry and hot section. In November 2018 he left WILLIAM's and choose to be a private chef instead at La Boite. Since then, he has served more than 400 plates and maintained good relationship with the suppliers
Contact Us:
Instagram: https://www.instagram.com/gozaliandy/?hl=en
LinkedIn: linkedin.com/in/andy-gozali-b88382ab
And there you have it! Some of the best chef services that you can use at home. If you want to hold a house party or just want to learn cooking from the masters, this list might help you, especially if you happen to live in or near Jakarta. Don't forget to leave some reviews after using them so that they can improve afterward!