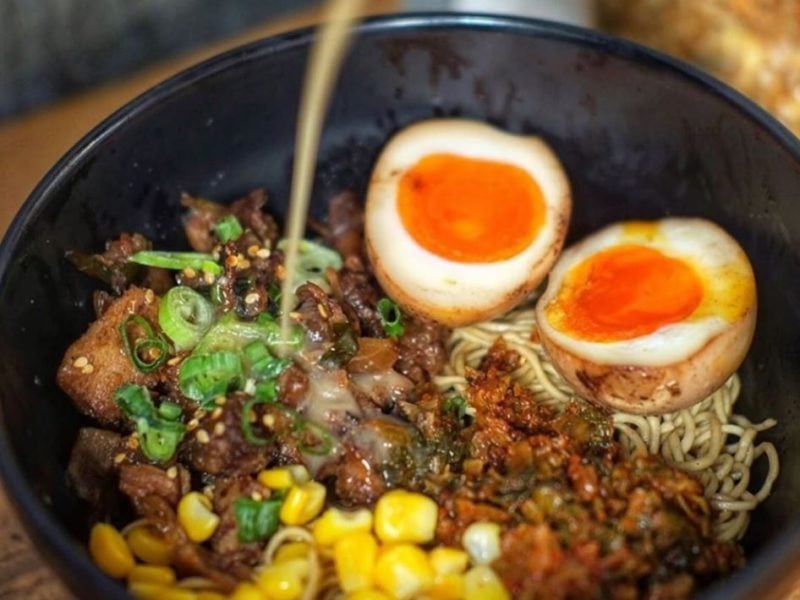 Calling Ramen only as a comfort food would certainly be an injustice, considering the complexity yet delicacy its recipe holds for more than a century. This classic, yet elegant Japanese cuisine is now cherished throughout the world and has found its way into thousands of menus in corners of big cities. In Jakarta, there are numerous exceptional restaurants that specialize in cooking and serving steaming bowls of this delightful Japanese delicacy. We visit every corner of the city to try each other and find ourselves our favorite ones. So, here are the must-try Ramen in Jakarta.

1. Marutama Ra-men, Sentral Senayan 1 | Ramen in Jakarta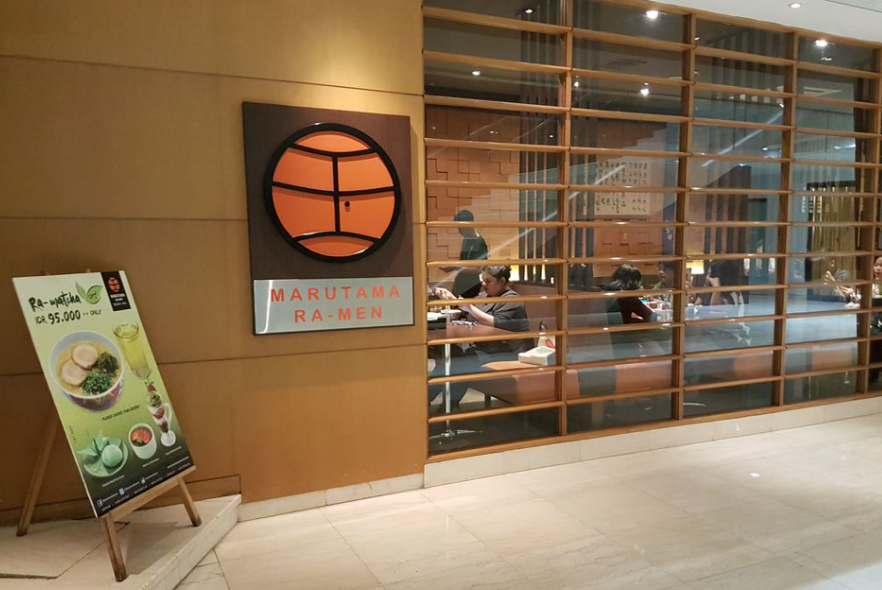 We heard so many good things about this place, and of course, we obliged. We came to Marutama Ra-men in Sentral Senayan 1 Mall. The place is nicely designed with minimalist Japanese ornament, looking a lot like those Ramen shops lined in the busy Tokyo streets within Jakarta. 
They say trying the original menu is the best way to know the quality of ramen, so we ordered Zenbu ramen with Miso broth. We can immediately tell how much effort they put into making this dish. It is so delicate yet refreshing, with freshly made noodles and topped with juicy pork— outstandingly delicious.
Phone Number: 021 5724050
Address: Sentral Senayan I, Jl. Asia Afrika No. 8, Daerah Khusus Ibukota Jakarta 10270, Indonesia
Price Range: Rp 10.000 – 100.000
Opening Hours: 11.30 – 21.30 (Monday – Sunday)

2. Tsurukamedou | Ramen in Jakarta
There is nothing better than a bowl of heartwarming ramen on a cold rainy day in Jakarta. Tsurukamedou Ramen offers not only delicious ramen but also exquisite side dishes at affordable prices. Our all-time favorite is their Grilled Charsiu Tonkotsu Ramen— you definitely wouldn't want to miss even its last drop. Topped with thin-sliced juicy pork belly, marinated Japanese egg with runny egg yolk, and freshly cut spring onions. Moreover, for only Rp 5000, you can get yourself their famous crispy buta to give a different texture to your soothing bowl of Ramen. It is arguably the most exceptional ramen restaurant in town!
Phone Number: 021 56940712
Address: Jl. Ratu Kemuningan Raya, No. 8A, RT 12/RW 13, Jakarta Barat, Daerah Khusus Ibukota Jakarta 11520, Indonesia
Price Range: Rp 5.000 – 84.000
Opening Hours: 11.00 – 22.00 (Monday – Sunday)
3. Ramen Seirock-ya (Halal) | Ramen in Jakarta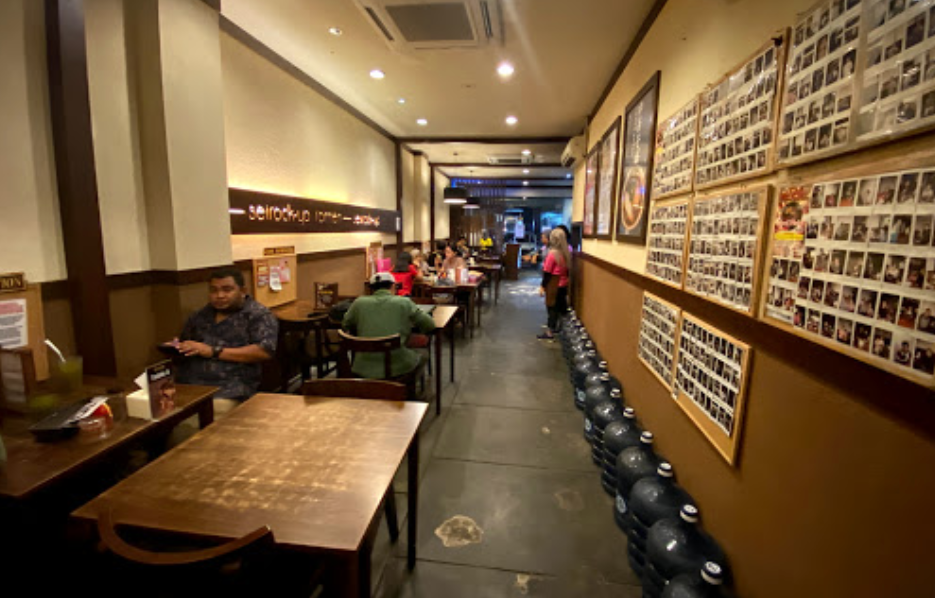 If you are up to something more challenging in Jakarta, we dare you to try Ramen Seirock-ya's famous Spicy Ramen. Heads up, this is only for the brave -, because when they say it's hot, they are definitely not joking. You can choose from 5 different levels, starting from 1 to Maximum. For those who can finish the bowl of Seirock-ya Spicy Ramen at the maximum spicy level, you will be given a certificate that says "Master of Spicy Seirock-ya". How cool is that? 
In case you are not a big fan of spicy ramen, don't worry. You can try their Hokkaido Ramen. It is a bowl of thick freshly made noodles with deep chicken-flavored broth topped with thin slices of chicken— perfect for those who prefer light and classic Ramen. Moreover, the service in Ramen Seirock-ya is fast and friendly, also complemented with their cozy ambiance that is just an ideal place for a ramen experience.
Phone Number: 021 29126281
Address: Jl. Radio Dalam Raya No.9, RT 08 / RW 02, Gandaria Utara, Jakarta Selatan, Daerah Khusus Ibukota Jakarta 12140, Indonesia
Price Range: Rp 13.000 – 86.000
Opening Hours: 11.00 – 22.15 (Monday – Sunday)
4. Ramen 38 Sanpachi Chaya Kamome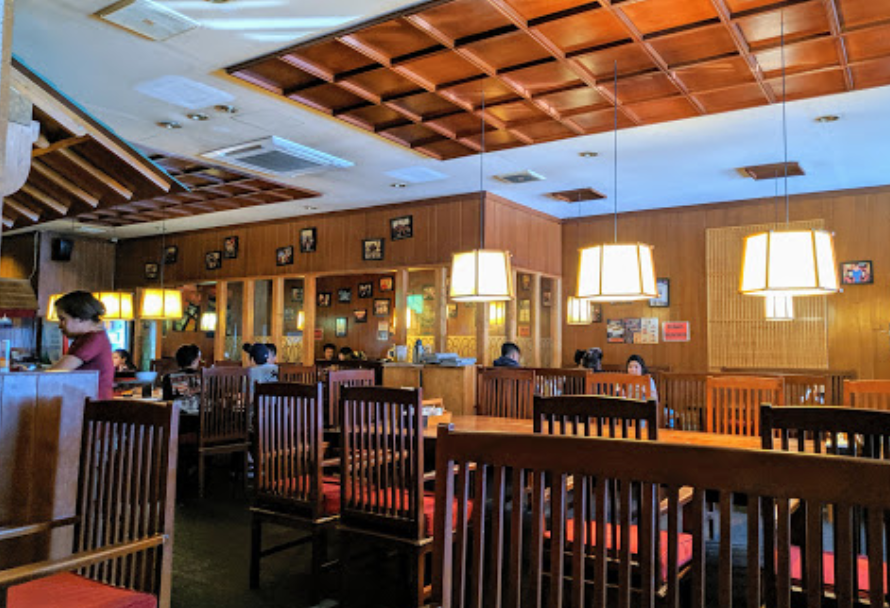 There is never a wrong time to enjoy a bowl of hot delicious ramen in Jakarta, at least that's what Ramen 38 Sanpachi Chaya Kamome made us say. Open 24 hours, you can always go here after a long day of work with your colleagues or just for a quick lunch in between your busy meeting schedule. Either way, they have the perfect ramen for your hungry soul. We definitely recommend you to try their Tonkatsu Ramen. It is a 5/5 Ramen, with a creamy umami broth garnished with delicate sliced beef that will instantly melt in your mouth. If you are up to a bigger portion, order their grilled gyudon. It is sweet and smokey ⁠— leaving a very unique after-taste in your mouth which makes you want to eat more and more. 
Phone Number: 021 72800268
Address: Kamome Building, Jl. Melawai Raya No. 189B, RW 5, Jakarta Selatan, Daerah Khusus Ibukota Jakarta 12160, Indonesia
Price Range: Rp 8.000 – 120.000
Opening Hours: 24 hours
5. Ippudo, Pacific Place
Okay, it's safe to say that we are saving the best for the last since Ippudo is not only terrific in serving the best Japanese delicacies, but their fresh ingredients and cooking techniques are exceptional. Creating not just delicious Japanese authentic dishes, but also an outstanding culinary experience including their Ramen for everyone to taste in Jakarta. 
Ippudo noodles claim to be the work of a craftsman, offering springy texture and deep flavors. We totally believe this as we try our own bowl of Karka Special. Excellence – One word that describes the whole portion. The Ramen is served with wavy thin noodles, topped with juicy tender pork belly, and freshly chopped spring onion. It is soothing, comforting, and everything you need from a bowl of Ramen. If you are up for a challenge, go with the special spicy miso with ground pork and fragrant garlic oil. Arguably the best Ramen in all of Jakarta.

Phone Number: 021 57973339
Address: SCBD, Pacific Place 5th floor, Unit 5-37, Jl. Jendral Sudirman No. Kav. 52-53, RW 03, Senayan, Daerah Khusus Ibukota Jakarta 12190, Indonesia
Price Range: Rp 18.000-122.000
Opening Hours: 11.00 – 22.00 (Monday – Sunday)
So there you go, 5 must-try Ramen spots in Jakarta. If you're a sucker for Japanese food, check out some great high-end sushi places or even Omakase-style restaurants right here in Jakarta! And if you're not in the mood to go out, your favorite Ramen restaurants might be one of the hottest merchants on Gofood.

Do you like to walk around seeing beautiful flowers? Maybe you are suitable for finding a place to live close to flower sellers. Flokq has several places that you can consider in the Sudirman area.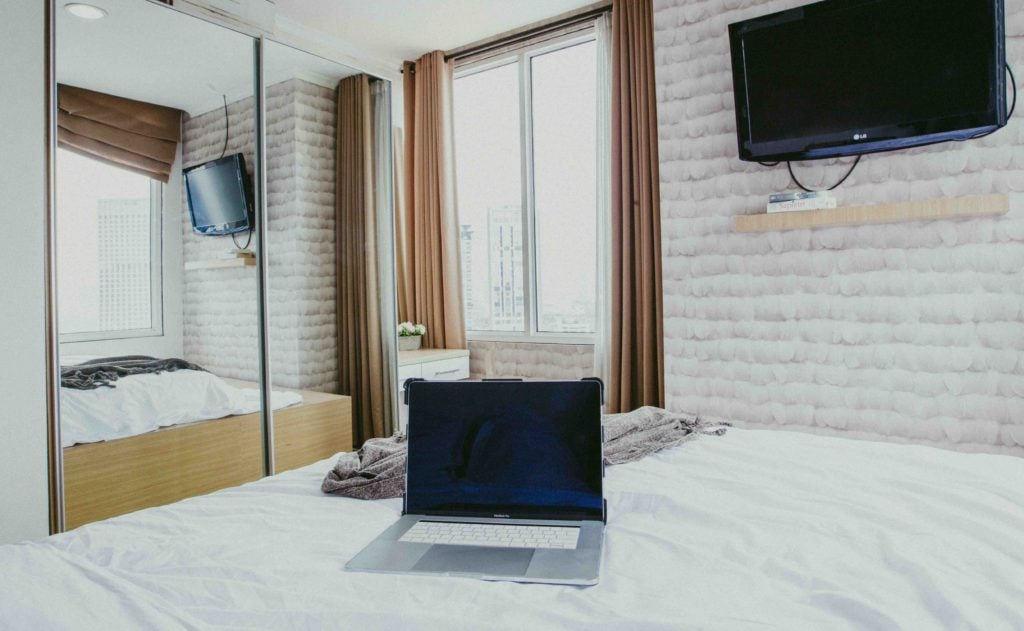 Want to know more? Call the Flokq team at +62 813-1490-5690 or click the button below!
CLICK HERE TO BOOK AN APARTMENT IN SUDIRMAN