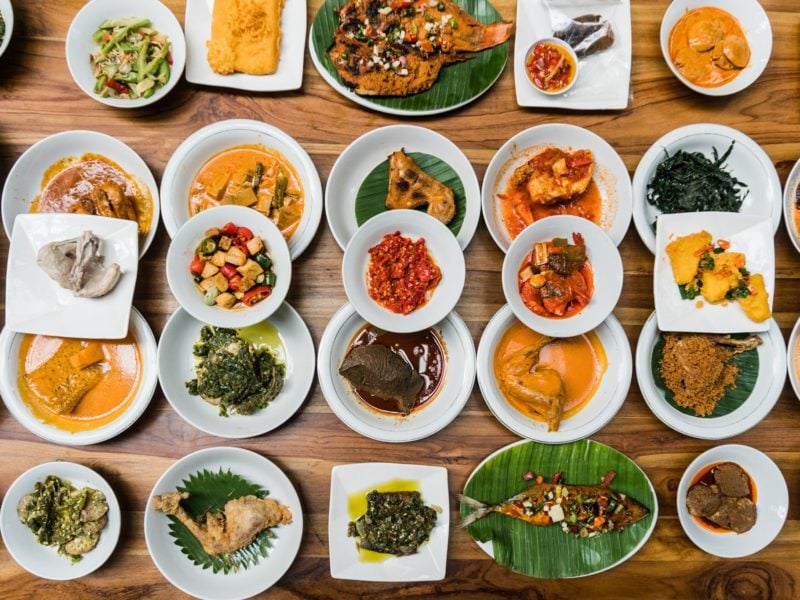 Local Guide
Best Ready-to-Heat Meals in Jakarta for Busy Bees Like You
Are you often busy and not have time to prepare your favorite meal? Or simply you feel cooking takes up a lot of effort in preparation and cleaning that you don't feel doing it on a daily basis? Worry no more, these vendors in Jakarta offer ready-to-heat meals perfect for busy bees like you. Here are our top 7 restaurants/brands with the ready-to-cook meals that can satisfy your cravings.
1. Padang Merdeka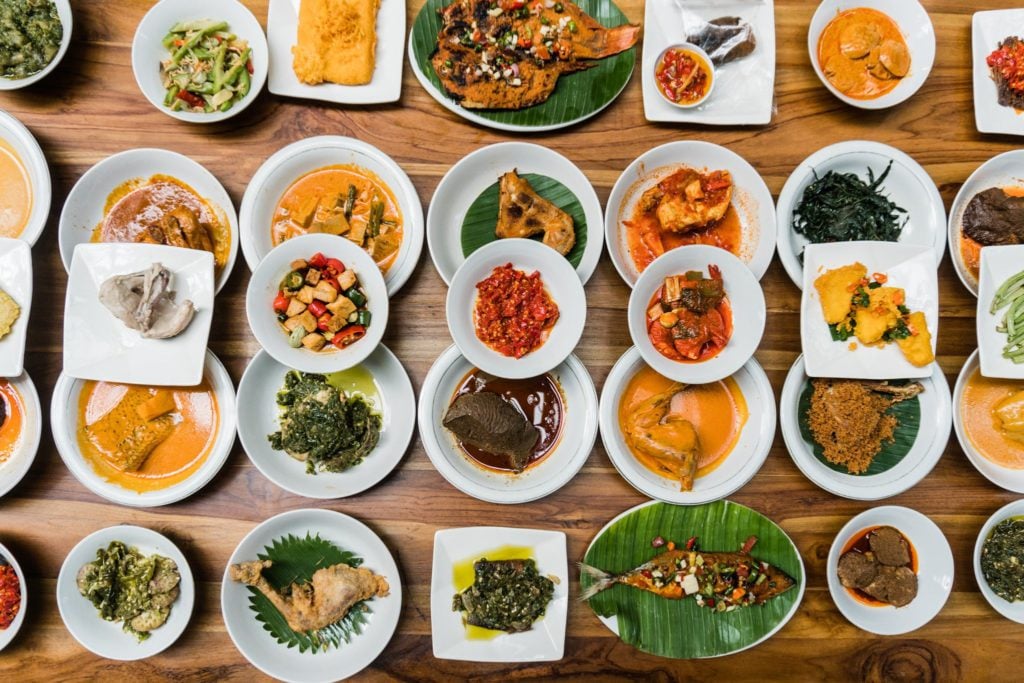 While writing this, we can't stop imagining a hot steamy white rice with Ayam Pop, dipped in curry sauce. Who doesn't love the taste of Rendang and Padang's style of curry chicken? Padang Merdeka accommodates your tastebuds with the option of frozen foods and ready-to-eat meals. Frozen food includes Ayam Goreng Merdeka, Ayam Gulai, Dendeng Batokok, Dendeng Lambok, and Rendang. Order your favorite dish with free delivery fees within 5 km (minimum order Rp100.000,00) and 10 km (minimum order Rp150.000,00).
Instagram: @padangmerdeka
Phone Number: 021-22528888
Address: Padang Merdeka Hayam Wuruk
Jl. Hayam Wuruk No.5, RT.6/RW.2, Kb. Klp., Kecamatan Gambir, Kota Jakarta Pusat, Daerah Khusus Ibukota Jakarta 10120
2. Hoka-Hoka Bento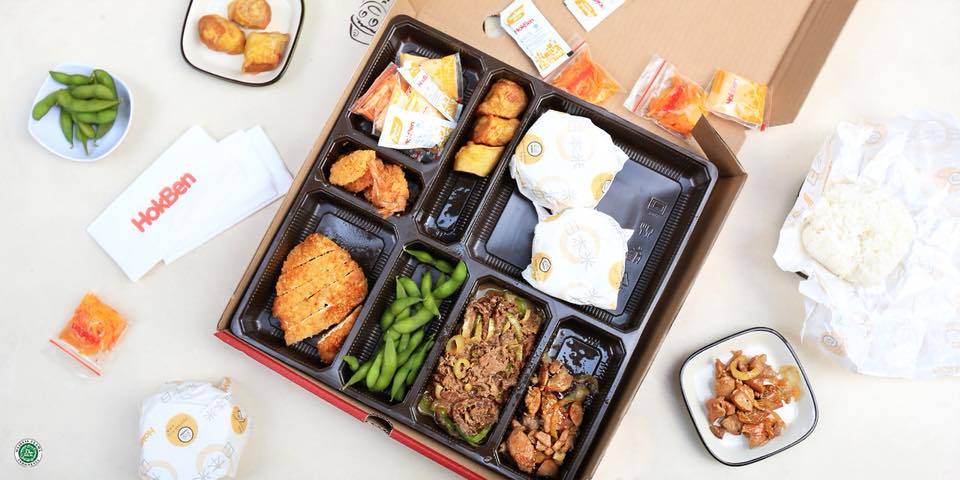 This local brand with an original taste of Japan currently offers ready-to-eat meals at your doorstep. With two different kinds of beef variations, teriyaki, and yakiniku, as well as chicken teriyaki, each packaging comes in 200 grams of Hoka-Hoka Bento's signature dish. The price of each package starts at Rp49.000,00 only. Simply by heating it in the microwave or stir-fried in your pan, you can experience the tender Japanese-style beef on your plate. Packages can be ordered via website, Gofood, and application.
Instagram: @hokben_id
Phone Number: 1500-505
Address: Hoka Hoka Bento Central Park
Jl. S. Parman Kav. 28, Unit LG # 206, RT.12/RW.6, Tj. Duren Sel., Kec. Grogol petamburan, Kota Jakarta Barat, Daerah Khusus Ibukota Jakarta 11470
Website: https://www.hokben.co.id/
3. Burgreens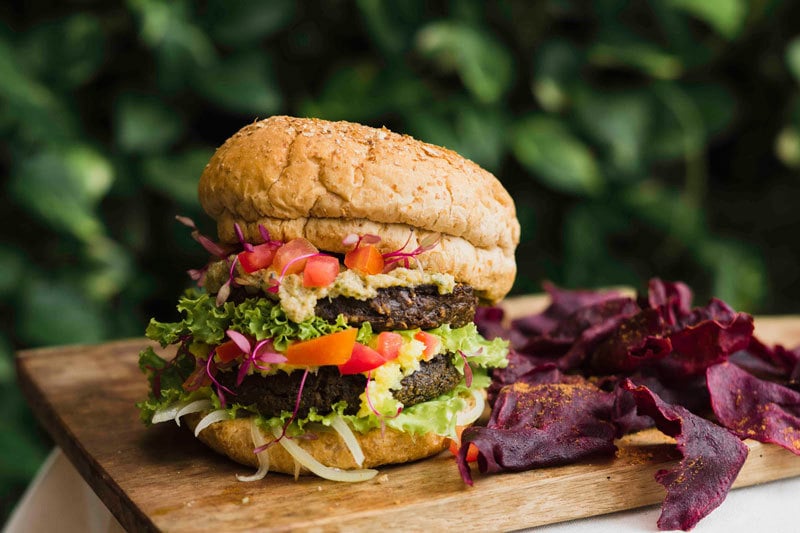 If you are a vegetarian, vegan, or trying to be the healthier version of yourself, you can opt for Burgreens. This restaurant offers delicious plant-based menus with a lot of varieties such as burgers, rendang, or even satay. It might become handy if you have time to make all your healthy foods from scratch. Try out their signature dish such as vegan rendang, sausages, and also mushroom patty. They also offer family pack heat and eat meals with menu variations of Ayam Geprek (serves 3), Vegan Bakso (serves 3), and Mushroom Patty with Bolognese Sauce (5 servings). Simply order Burgreen's menu to save your time and energy as each menu is only going to take you 15 minutes to prepare. Order now on Tokopedia.
Instagram: @burgreens
Phone Number: 0859-5966-2888
Address: Burgreens Menteng
Jl. KH. Wahid Hasyim No.47, RT.1/RW.4, Gondangdia, Kec. Menteng, Kota Jakarta Pusat, Daerah Khusus Ibukota Jakarta 10350
Website: https://www.burgreens.com/
4. Laukita

With a lot of variations of Indonesian food, Laukita offers frozen meals particularly for those who love spices. Menus include Cakalang Mercon (Spicy Stir-fried Skipjack), Cumi Tinta Hitam (Black Squid Ink), Lidah Cabe Ijo (Spicy beef tongue) and more. Laukita caters easy ways to serve with only 3 minutes of preparation just by boiling, steaming, sauteing, or putting it in the microwave. Each package comes with a food-grade plastic that it is safe to put your food in the microwave. Promo of 12 food varieties will cost you Rp650.000,00 instead of Rp788.000,00.
Instagram: @laukitaindonesia
Phone Number: 0811-8405-600
Address: Laukita Indonesia
Jl. Intan RSPP No.23B, RT.11/RW.2, Cilandak Bar., Kec. Cilandak, Kota Jakarta Selatan, Daerah Khusus Ibukota Jakarta 12430
Website: https://laukita.com/
Read also : Must Try Indonesian Restaurant
5. Seroeni Express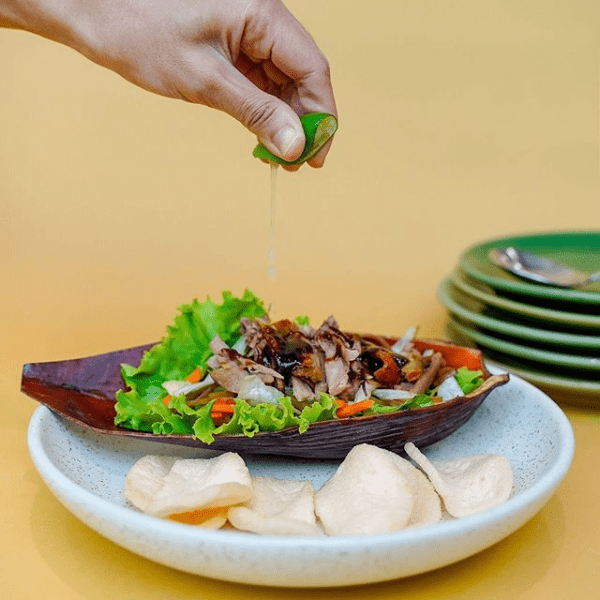 Enjoy Peranakan cuisines at home from Seroeni Express by cooking it on the pan for only 2 to 3 minutes. Try the combination of oranges and beef in the comfort food of Orange Marmalade Beef. Also, pick out the crowd's favorite, Herbal Chicken Soup served with various natural herbs that boost your energy to improve your immunity. Order via their online store, Tokopedia, or Whatsapp.
Instagram: @seroeni.id
Phone Number: 021-5725187
Address: Seroenie Plaza Senayan
Plaza Senayan Lantai 3 Unit 338-B, Jalan Asia Afrika No. 8, Gelora, RT.1/RW.3, Gelora, Kota Jakarta Pusat, Daerah Khusus Ibukota Jakarta 10270
Website: http://seroeniexpress.com/
6. Piring Sayur
A local plant-based restaurant that specially crafted for all vegetarians or vegans in Jakarta. They are selling frozen vegan pempek (South Sumatran fish cake delicacy) with ready-to-use cuko (sweet and sour sauce) and vegan rendang. Just in case you don't feel like cooking, you can just order their plant-based catering packages. Their frozen meals start at Rp40.000,00 to Rp85.000,00.
Instagram: @piringsayur
Phone Number: 0813 1187 7091
7. Plantful
Ready to serve you plant-based frozen foods delicacy! Offering a wide range of 180+ vegan menus, their dishes have a low-calorie and high-fiber nutrition. Be it a snack or main dish, you can try their Tempeh Chips, Vegan Rendang, Vegan Rica-Rica, Yayam Nuggets, and Gojuchang Drum Stick. Cooking will be so much easier and hassle-free. Not to mention their healthy and high nutritional dishes. In addition, they also offer a detox-pressed fresh juice, such as Beet Better, Carrot Gin, and Yellow Splash. Plantful carries out empowerment programs for housewives around our kitchen center to get income and understanding of a healthy lifestyle that they can apply in family life.
Instagram: @plantful.id
Phone Number: 0813 8319 2809
Website: plantful.id