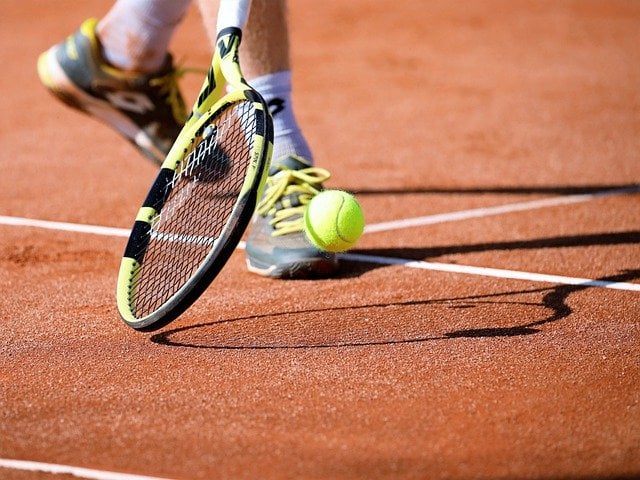 Settling Down
8 Recommendations for Apartments with Sports Facilities in Menteng
Taking care of our health is the first step into chasing our dreams and ambitions. One of the things we can do is by doing sports or exercise regularly. Having a busy schedule might make it challenging to spare some time for sports or any physical exercise. Living in an apartment with complete sports facilities is a solution as you can save time. Balance your work and healthy life by using sports facilities regularly. Here we have 8 recommendations for apartments with sports facilities in Menteng.
This high-rise residence is a combination of modern and homey vibes. Filled with marble and granite, you will feel the ultimate luxury. Menteng Park also offers the best view of Jakarta. This apartment with sports facilities also eases daily activities. Facilities include; grocery store, laundry, ATM center. Units in Menteng Park come with cable TV and Wi-Fi.
Sports Facilities:
Gym
Jogging track
Tennis court
Swimming pool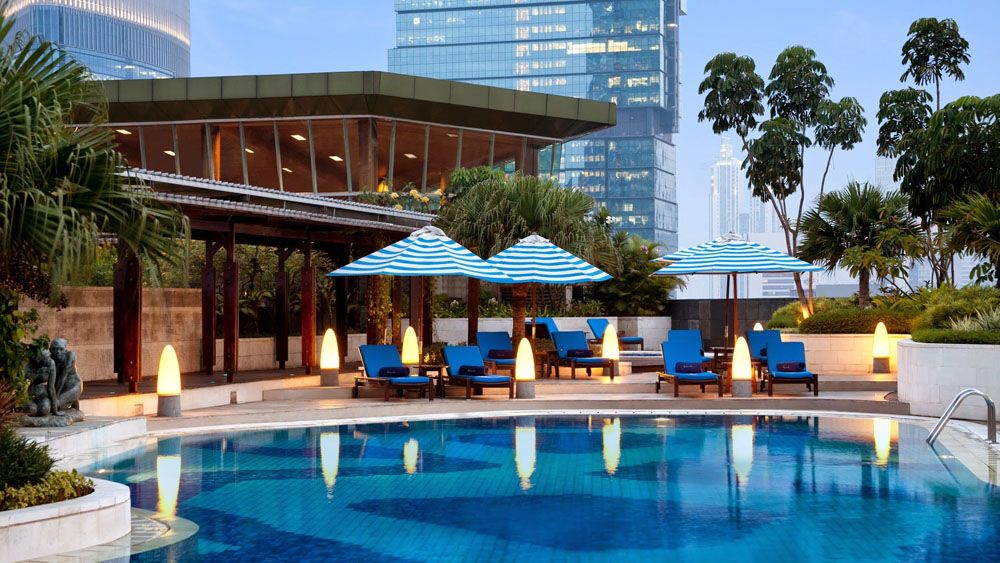 This posh residence is very near to the business district near Sudirman and Thamrin. Strategic in location, it is an ideal home for people who work there. Kempinski Private Residence is connected to Menara BCA and Grand Indonesia Shopping Mall. You can get everything you need from the mall, from daily needs to entertainment. It is also within walking distance to Plaza Indonesia if you look for more high-end items. Going around the city is also easy. Kempinski Private Residence is nearby Bunderan HI, the hub for public transportation in Jakarta. You can choose to go by many public transportations options, such as MRT, Commuter Line, Transjakarta, and even the Double-Decker Tourism Bus!
Sports Facilities: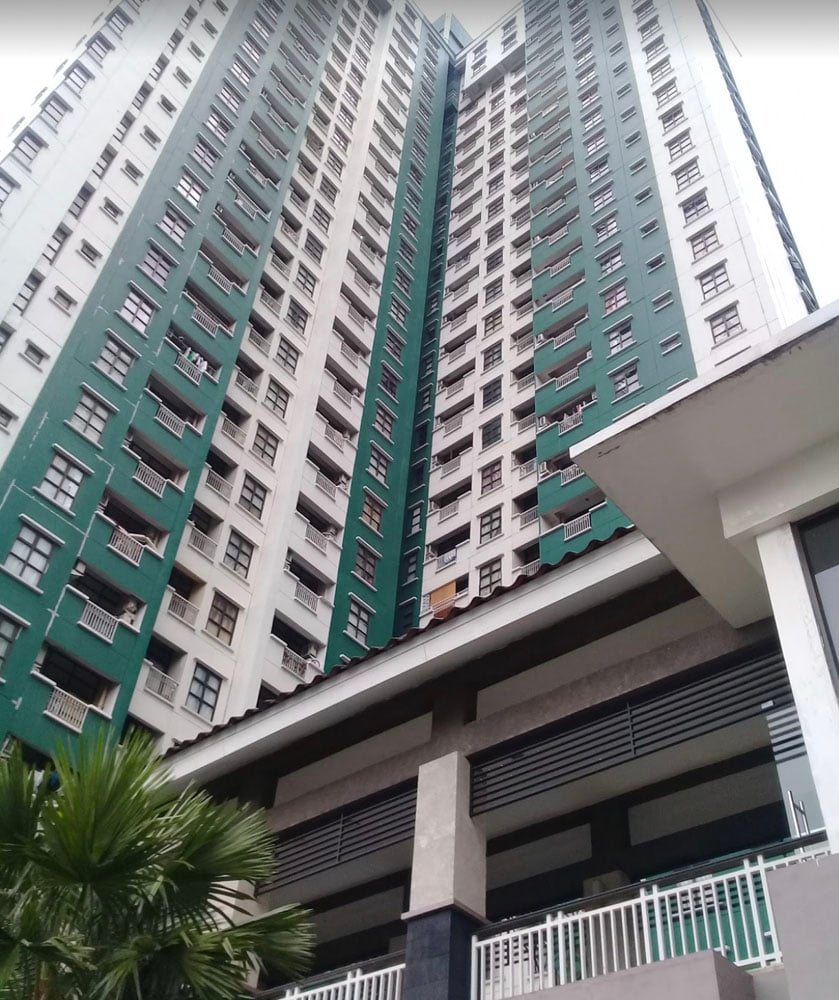 This apartment with sports facilities is an ideal place for university students and young executives in Central Jakarta. Units are modern in design and fully furnished. Salemba Residence is nearby budget-friendly amenities like affordable transportation, simple shopping centers, and various hang-out places. The safety and privacy of the residents are the top priority. Salemba Residence has access cards and 24hr security. Never get hungry as Salemba Residence has two cafes on the ground floor and restaurants nearby.
Sports facilities:
Swimming pool
Fitness centre
Indoor badminton court
---
Read also: Best kebabs in Jakarta!
---
This apartment has 19 floors and 327 units in total. Capitol Suites is strategic in location as it is near Cikini and Menteng area. A perfect choice for young professionals or government officials who want to live close to the centre of the government or offices. With its elite environment, Capitol Suites offers comfort to its residents. Capitol Suites provides 5-star services to ease daily life, such as valet, laundry room, to housekeeping. Another advantage is that Capitol Suites is nearby Gatot Soebroto Army Hospital, only 500m away.

Sports facilities:
Semi indoor infinity pool
Fitness Center
Menteng's most strategically located apartment, Menteng Square Apartment, is near Central Jakarta's main arterial roads: Jl. Matraman, Salemba, Proklamasi, and Pramuka. This apartment with sports facilities is also close to the heart of Jakarta's business hub in Sudirman, Thamrin, and Kuningan CBDs. Moreover, going around the city is easy with TransJakarta BRT and the Cikini Railway Station. Menteng Square Apartment is an excellent place for people with high mobility. Entertainment is just around the corner with Metropole XXI Cinema, Gramedia bookstore, and the Taman Ismail Marzuki nearby the apartment. In addition, Menteng Residence has a "One-Stop Living" concept to accommodate all residents' daily needs. Facilities include a 24-hour security system, cafes, mini markets, restaurants, and laundry services.
Sports facilities:
Swimming pools
Badminton courts
Jogging lanes
This apartment provides comfort with complete facilities to residents. Moreover, it is also strategic in location. Menteng Executive Apartment is famous for nearby malls such as Grand Indonesia and Plaza Indonesia. Best hospitals are also nearby such as RSUP Nasional dr. Cipto Mangunkusumo and RS Saint Carolus. The exterior and interior design of this apartment is elegant. Furthermore, this apartment is also near business districts, shopping centers, hospitals, and educational institutions. Facilities include; 24-hour keeping service, kids playground, Wi-Fi, garden, laundry, mini market, massage, and sauna after a tiring workday.
Sports facilities:
Gym
Tennis court
Semi outdoor swimming pool
This luxurious hotel residence is Developed by Fraser Hospitality with a chain across the globe. The strategic location and high-quality facilities are a perfect combination for executives who work in Thamrin, Rasuna Said, and the southern part of Sudirman. Fraser Residence is also ideal for families living the uptown lifestyle. Moreover, shopping is also easy with the most luxurious shopping malls in Jakarta just around the corner, Grand Indonesia and Plaza Indonesia. Unwind with the best entertainment facilities in the residence. Facilities include; spa and sauna, games room, and relaxation room.
Sports facilities:
24/7 fitness centre
Swimming pool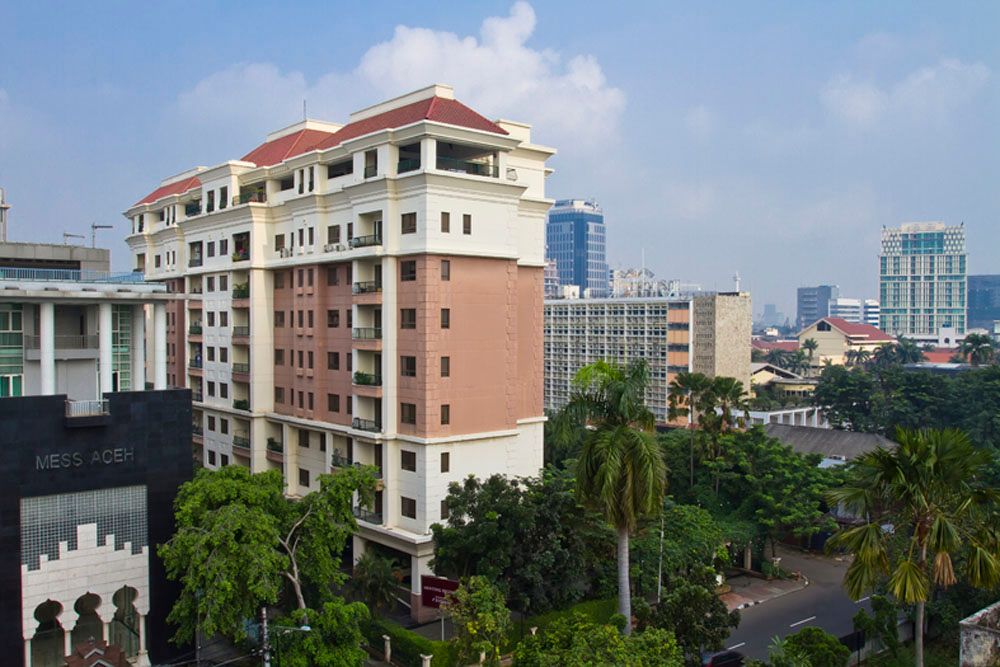 Menteng Regency is a low-rise upscale apartment in one of the most prestigious areas in Jakarta. This apartment is also strategic in location. This is a perfect residence for workers in Thamrin, Rasuna Said, and the southern part of Sudirman. Menteng Regency is also nearby the most luxurious shopping malls in Jakarta, Grand Indonesia and Plaza Indonesia. Facilities in Menteng Regency are also comfortable and caters for the needs of its residents.
Sports facilities:
24/7 fitness centre
Swimming pool
Exercising by playing sport is one of the essential aspects of good health. You can spare a few minutes or even an hour or so to exercise. Whether doing sports daily or weekend only, make sure to always stay healthy.