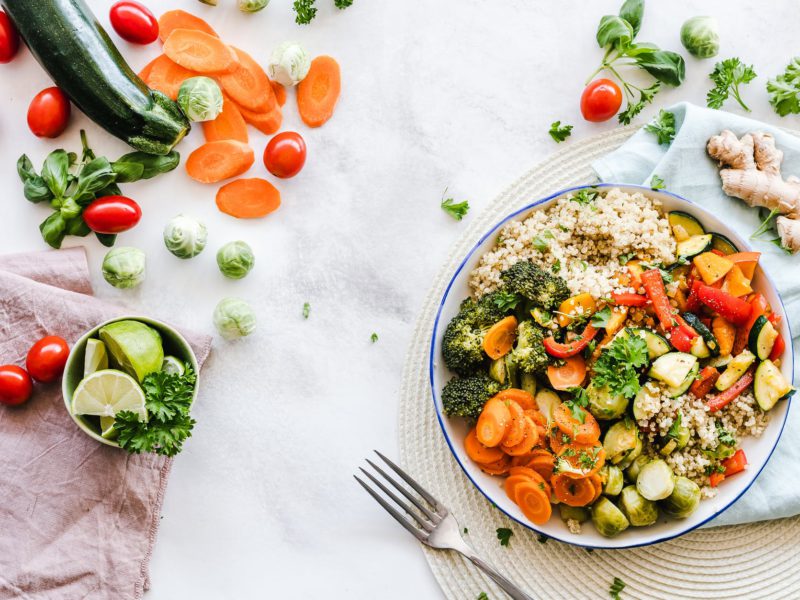 Almost nobody will find any difficulties in finding restaurants, bars, cafes, or any other places to eat in PIK (Pantai Indah Kapuk), Jakarta. However, not every place is open ever since morning, and to find a good place to enjoy your meal is a different case. If you are somebody who often has a late morning meal outside your house out of habit or even due to work, then finding tasty brunch dishes in a place with a nice ambiance is probably important for you. The real question is, are there recommended best brunch spots in PIK that you can visit later? And the answer is, of course! Not only do these places serve you a variety of brunch menu options, the atmosphere of these restaurants and cafes will also uplift your mood and spirit to get through your day!
Now, kindly take a look at these 7 recommended best brunch spots in PIK that we have curated for you! Who knows? You might as well find your new favorite brunch and new go-to restaurant in the PIK area!

1. Social Affair Coffee and Bakehouse
Would you like to taste a good mix of Indonesian cuisine, Australian-style brunch, plus French-style baked goods in one place? Then you should probably visit Social Affair. Especially, if you enjoy having all sorts of pastries as your brunch, this place might be very suitable for you. Currently located in Pantai Indah Kapuk, specifically at PIK Avenue Unit GF-B1, Social Affair is open every day from 10 am until 8 pm. With the green scenery surrounding the restaurant, it creates such a refreshing atmosphere which could help you to feel relaxed while eating your meal. Furthermore, the restaurant offers several menus for kids and the environment of this place is welcoming towards children. They especially provide a kid-friendly high chair for children.
2. Union PIK Avenue
Out of all the 7 recommended best brunch spots in PIK, Union PIK is definitely one of them. With the iconic white tiles and wood paneling, antique furniture, glass roof, and windows that open, the interior of Union PIK is purposefully designed to create a Brasserie dining room. If you favor American-style brunch, then Union PIK is really worth visiting. They have various burgers, sandwiches, and many kinds of bread since the bakery here has the adjustment that was rooted in American standards. Other than that, they also serve vegetarian food here. So, for you who are currently in a diet program or if you are a vegan yourself, you can definitely choose a meal that would suit your needs. Union PIK is located exactly at PIK Avenue Mall, and it opens every day from 10 am until 10 pm.
3. Toby's Estate
There is this light-filled cafe with an industrial-chic interior serving house-roasted coffee and light fare food named Toby's Estate. Located on PIK Avenue, this cafe's dining area is separated into three parts; indoor, outdoor, and semi-outdoor. The menu options are varied but most of them are western-style food. However, they are infamous for their good coffee. Do you enjoy having both sweet and savory brunch? Worry not, because this cafe offers a wide range of diverse flavors when it comes to their meals. Moreover, the ambiance of this place is good for hanging out with friends, and it is equipped with a smoking area, bar, and WiFi network. Last but not least, they provide all-three service options dine-in, takeaway, and delivery!
4. Native Coffee Tribe PIK
Here's another nice recommended best brunch spot in PIK that you can visit. The name of the place is Native Coffee Tribe PIK or Native PIK for short. With the use of furniture made of combined materials such as wood, cement, and roasters, they implement a green concept to create a tranquil feel, balanced by a touch of modern lifestyle. As the name implies, their unique interior design is a result of them adopting Native Americans' sense of community and belonging. Additionally, for you coffee lovers, Native PIK has various types of coffee that might satiate your desire for the caffeine intake that you need. You would absolutely have a memorable brunch experience in this cafe!
5. Eighteen Pies
Who says having brunch in some adorable and beautifully-designed cafe has to be expensive? If you look for a cute place to hang out with such a pocket-friendly price list on the menu, Eighteen Pies might be your best answer. Not only does the interior setup look pretty, but their dishes options are also very appetizing. This cafe is very well known for its super delicious savory pies. However, their sweet treats are also worth trying! Furthermore, the cozy vibes that Eighteen Pies has successfully created would certainly make you want to stay here for long. No wonder we include this place as one of the recommended best brunch spots in PIK. And they are open every day from 9 am until 9 pm, unless for Friday and Saturday where they will close at 10 pm.
6. Brew and Else
The next recommended best brunch spots in PIK that we find interesting is Brew and Else. This cafe is precisely located at Ruko Exclusive, Blok B No. 26, Bukit Golf Mediterania, PIK. As you can guess from its name, Brew and Else also serves many types of coffee that will accompany your brunch time. They offer various meals that you can enjoy here, from western and Asian food to North African and Middle Eastern dishes. If you prefer to have a sweet brunch, they also come up with numerous cakes to fulfill your sugar intake. The place itself is very cozy and there's a WiFi network that you can use for free. Also, you can book a reservation in advance to secure a table in Brew and Else!
7. Sensory Lab PIK Avenue
From Australia to Jakarta, Sensory Lab PIK is certainly one of the recommended best brunch spots in PIK that you should visit later. This cafe is open every day from 10 am until 10 pm. Sensory Lab PIK is another good place for you coffee enthusiasts who feel incomplete without your caffeine intake in the morning. They also have various meals options for your brunch; from sweet to savory, from light to heavy. In addition to that, they offer vegetarian dishes on the menu, so you don't have to worry if you are a vegan or are currently in a healthy diet program. Adopting a sleek minimalist interior with warm wooden furniture, you might find yourself feeling comfortable once you dine in here!
And that's all the 7 recommended best brunch spots in PIK which not only offers you great meal options but also cozy atmospheres with good services. So, which restaurants or cafes that you plan in visiting to enjoy your brunch later?