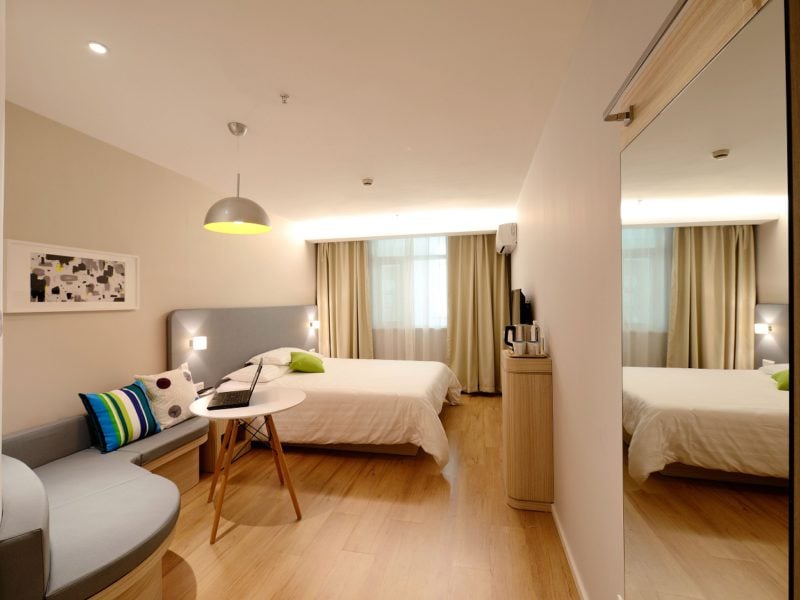 Bumi Serpong Damai, or better known as BSD, is an area at the Serpong district of South Tangerang. BSD is home to many universities like International University Liaison Indonesia, Prasetiya Mulya University, and Atmajaya Catholic University. In addition to that, BSD is home to the famous ICE BSD, the largest convention and exhibition center in Indonesia. Staying in an exclusive kost in BSD is a great deal if you are a student. Not only for students but also if you are working in BSD. As for the budget, you can prepare from 2 million rupiah per month and you are good to go!
also read: Exclusive Kost Near Gandaria 8, South Jakarta
1. Kost Jelita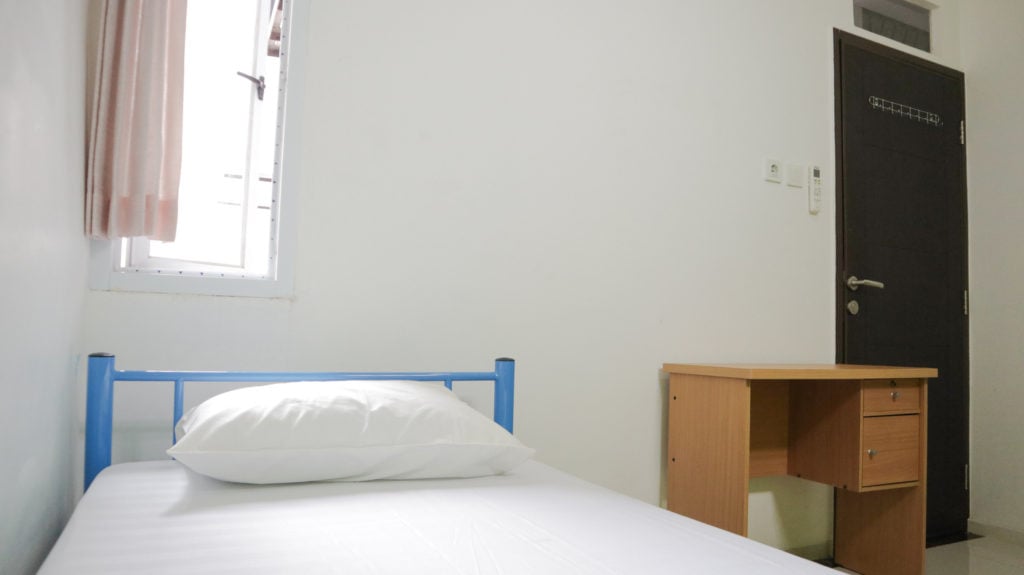 If you intend to find a temporary place to live in the BSD area, then Kost Jelita could be the best choice for you! Due to its strategic location, you can easily get access to several well-known universities such as Binus Alam Sutera, Binus ASO School of Engineering, and the Bunda Mulia Alam Sutera University campus. In addition, you also don't need to worry if you want to shop for your daily needs, because the location of this boarding house is close to minimarkets and several shopping centers. What's more, every room in Kost Jelita is equipped with furniture such as WiFi, air conditioning, beds, tables, chairs, and water dispensers. As a boarding house resident, you also automatically get public kitchen facilities, free parking, and daily cleaning room service.
Address: Jl. Sutera Jelita VI no.21,Pondok Jagung Timur,Serpong Utara, Tangerang Selatan, Banten, 15326
Phone number: 081314905690
Price: start from Rp1.615.000 to Rp1.725.000 / month
If you need an exclusive kost or boarding house that can make you feel comfortable, then this Kost Casavanda will be the right place to stay for you. Located in the heart of BSD City, Kost Casavanda has a strategic location and is an ideal residence for students and employees. With a total of 8 rooms, your privacy will be more guaranteed without having to worry about the presence of too many people. Each room itself is equipped with AC, a water heater for the bathroom, a 22-inch LCD TV, WiFi, bed, wardrobe, and table. The public facilities that you can share with other residents include a kitchen, water dispenser, refrigerator, and free parking for cars and motorbikes. Want to find out the facilities? You can click here now!
Address: Jl Anggrek Vanda AC 12B Sektor 2.2, Perumahan Anggrek Loka, Bsd City, Tangerang Selatanr,Serpong Utara, Tangerang Selatan, Banten, 15326
Phone number: 081314905690
Price: 1 Pax room: Rp2.400.000 / month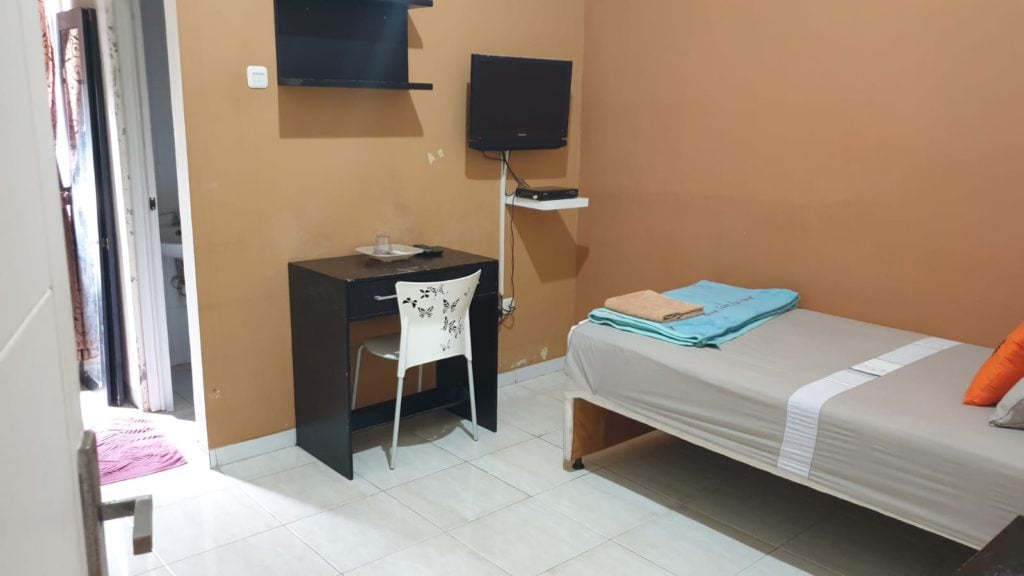 Are you looking for a boarding house for both men and women that has a strategic location around BSD? This Kost BJ 12 deserves your consideration. You can easily visit Teras Kota, AEON, to ICE BSD City if you stay here. With a total of 18 rooms, this boarding house becomes more exclusive and your privacy will be safe. In addition, each room is fully furnished and has air conditioning, a water heater in the bathroom, a 22-inch LCD TV, WiFi, a bed, wardrobe, and desk. Meanwhile, these public facilities can be enjoyed together with other residents, namely kitchens, water dispensers, public refrigerators, and parking lots. With these complete facilities, you will feel comfortable if you become one of the residents of Kost BJ 12! Click here to see the facilities!
Address: Jl. Kelapa Kopyor VI Blok CA 11 No.15, Sektor 1D, Gading Serpong, Tangerang, 15810
Phone number: 081314905690
Price: start from Rp1.800.000 to Rp2.000.000 / month
4. Kost Bayu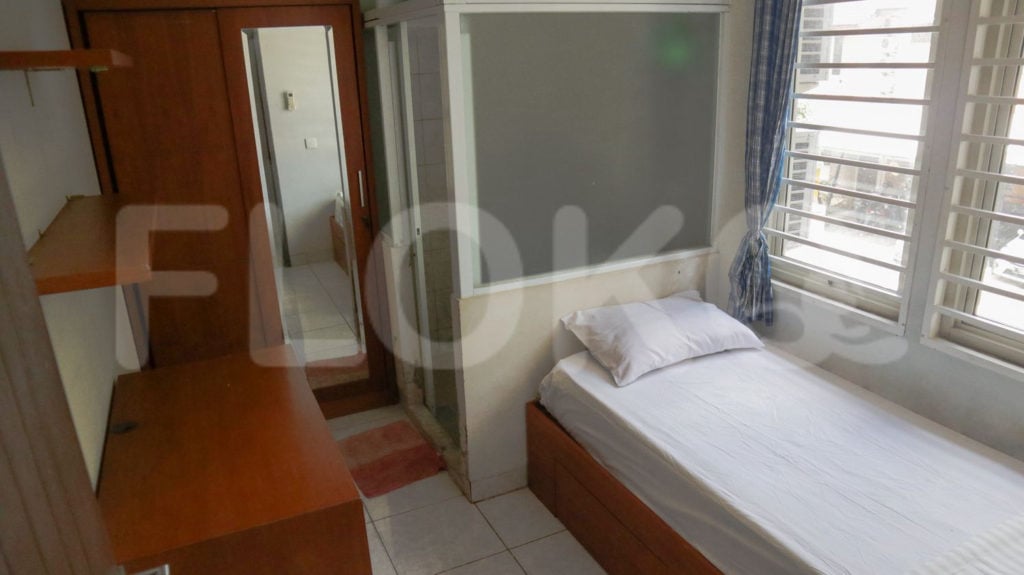 Are you looking for a kost or boarding house that has a high level of exclusivity at an affordable price? Well, Kost Bayu should be considered as your temporary residence in the BSD area then. There are only 6 rooms in total, making this boarding house very personal and private. Additionally, the location of Kost Bayu is also very close to the educational institutions of STIE Prasetiya Mulya and Hospital St. Carolus Summarecon Serpong. Each room is fully furnished with a bed, one set of a table and a chair, air conditioning, and a water dispenser. Besides that, as a tenant, you will also automatically get a daily service to clean the room. Other public facilities that you can enjoy with other residents are laundry, kitchen, and refrigerator.
Address: Cluster Naturale Blok N6 no 2
Phone number: 081314905690
Price: start from Rp1.500.000 to Rp1.800.000 / month
5. Kost Patra ICE BSD
Kost Patra is a mixed gender kost. The compact room offers facilities to ensure convenient life. The location of this kost is very strategic, only a kilometer away from Prasetiya Mulya University. Like to shopping? AEON Mall BSD is only 2 kilometers away! In addition to the great location, Kost Patra also offers decent facilities. WiFi, water heater, smart TV, in-room bathroom, kitchen, and rooftop are provided!
Address: Regentown Blok B3 no 9 BSD
Phone number: 081280008106
Price: Starting from Rp2,600,000.00 / month
6. Kost Sadhana Residence
Another exclusive kost in BSD offers a strategic location. Mall Teras Kota and AEON Mall BSD are within reach. In addition to that, this kost also provides complete facilities. It is fully furnished, complemented by WiFi and a water heater. Even better, they also offer laundry services, housekeeping, and sky terrace to make your stay more comfortable.
Address: Sadhana Residence, Jl. Lavionda Raya No.30, Sektor 1.7 Blok I5 (Belakang SPBU Autoparts) BSD City, Tangerang Selatan
Phone number: 08229868281
Price: Starting from Rp2,250,000 / bulan
7. Koze Alesha Yellow 6-5
This one is special for our ladies! This compact room offers great facilities. The majority of people who rent a room here are employees. If you like to swim, they provide a swimming pool. In addition to AC, TV, and fully furnished room, you are entitled to free 10kg laundry per month! Ideals for you who are busy and need a helping hand in doing laundry. You can bring your car or motorbike as they have the parking space.
Address: Alesha House Yellow 6-5 BSD Kec Pagedangan
Phone number: 081211755400
Price: Starting from Rp2,500,000 / month. Promo price stars from Rp 1,500,000
8. Allogio B6-73
In addition to the gender-specific kost, this one is an exclusive kost in BSD for the gentlemen. This kost is located near Multimedia Nusantara University, hence a great deal for the male students of the campus. If you have a car or motorbike, there is a space for parking. It offers the common facilities like other exclusive kost and a great deal for 20kg free laundry per month!
Address: Cluster Allogio B6-73 Gading Serpong Tangerang
Phone number: 081211755400
Price: Starting from Rp1,500,000 / month
9. Kost Exclusive Residence 1
For the last one, we present you with another gender-neutral kost. Also, this kost allows room sharing, which means you can bring a friend or a spouse here. Worry not, it is fully furnished and you just have to pack your clothes. There are other facilities like a jogging track and swimming pool. You can expect a peaceful and content atmosphere, while still having easy access. Do bring your vehicle as they also provide a parking space!
Address: Red Diamond V No. 58-60, Residence 1, BSD Serpong Tangerang.
Phone number: 08788 999 5369 / 0812 9735 3888
Price: Starting from Rp1,800,000 / month
10. Kost The Home BSD
The Home offers a homey room that is inspired by the Japanese ambiance. It is neat and offers convenient living. They offer multiple types of rooms you can choose base on your needs. In case you are living with a friend or a spouse, there is an option for a room for two. Parking space is provided, and it is fully furnished with fast WiFi! You can take a look at their Instagram for further info and if you'd like to see the ambiance.
Address: Cluster Regentown A2/21 – A3/23 BSD City kabupaten Tangerang, BSD city, Pagedangan, Kec. Pagedangan, Kabupaten Tangerang, Banten 15339
Phone number: 0813 8501 8161
Price: Starting from Rp3,000,000 / month
So, which one currently interests you? Exclusive kost is a great deal for an affordable, yet comfortable living. Especially for students or young professionals, living in a kost can be interesting. Meeting new people with similar interests and different backgrounds while living in a new place is one of the stories. If you need more recommendations, visit our blog and we would love to help you out!