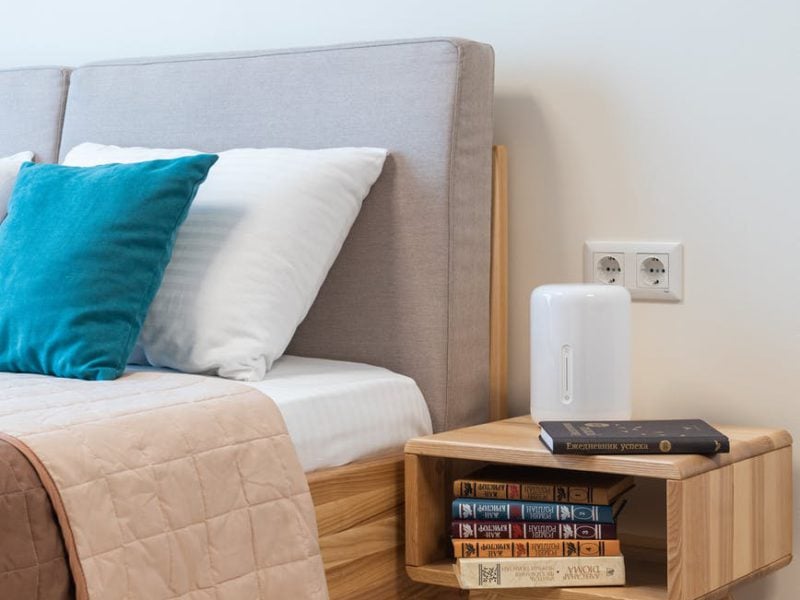 Others
10 Recommended Apartment Units: Rent Jakarta Apartments Under 4 Million!
One of the best financial management in Jakarta is to occupy accommodation that can fully facilitate you but also at a cost below your budget limit. In this day and age, the most popular choice is to rent a Jakarta apartment in a strategic location. This way, you not only save on housing costs, but also on transportation costs. Thus, here are 10 recommended apartment units that you can rent in Jakarta for under 4 million!
1. Northland Ancol Residence Apartment
If you like to visit playgrounds, why not rent an apartment behind it? Northland Ancol Residence was developed by PT. Pembangunan Jaya Ancol, Tbk., which also built the Taman Impian Jaya Ancol. This apartment creates a residence that combines your comfort and fun.
You will also have no trouble shopping. Northland Ancol is close to Ancol Beach City and Mangga Dua Mall. To go further, you can take the KRL Ancol Station to the city. Stay in this apartment and you'll never run out of places to hangout!
Price: IDR 3,600,000/month
2. Sentra Timur Residence Apartment
Sentra Timur Residence uses the "Live, Play, and Work" superblock concept. Inside this superblock, you can find Hotels & Conventions, Luxury Apartments, Sentra Timur Walk, Commercial Plaza, multipurpose buildings, office towers, and commercial parks.
You can also find Pulogadung Trade Center Mall, Kelapa Gading Market, Grand Cakung Mall, AEON Mall, and Buaran Plaza outside the complex. You can visit Bassura Mall for branded shops. For daily needs, you can visit Pasar Senen.
By renting this unit, you will find many culinary delights around you. There is traditional Palembang cuisine, as well as a meat eatery at Hanamasa, as well as other Chinese restaurants around Kelapa Gading near Cakung. From modern to traditional, you can taste a wide variety of food in this area.
You'll also find Anterogade Kitchen & Bar, MO Bar, and The Ancient Wan. The most famous spot is at Mal Kelapa Gading, "The Garden". Where you can take pictures and eat Indonesian, Japanese and Western dishes. If you want to reach other areas, TransJakarta East Jakarta station and Pulo Gadung station buses are ready to take you.
Price: IDR 3,500,000/month
3. Green Park View Apartment
You need a flood-free accomodation? Green Park View is the answer! Located in West Jakarta, this Jakarta apartment was strategically built to prevent residents from flooding. This complex is also adjacent to Taman Anggrek Mall, Taman Palem Mall, Central Park, and Ciputra Mall which you can visit anytime. For emergencies, there are also international hospitals around. For students from Tarumanagara University, Binus University, Ukrida, and Trisakti, you can rent this studio unit as your boarding house.
When hunger strikes, you can go to KFC which is 8 minutes from the apartment. Or McDonald's with a 3 minute drive. There are also many hawker stalls in front of The City Resort Residence at night. Drive 15 minutes from your apartment and you will find Get Red Bar & Kitchen and Masterpiece Signature bar at Puri Mansion.
For public transportation, you can use the Sumur Bor Busway stop which has routes to Harmoni, Pulogadung Bus Terminal, as well as business centers such as Thamrin, Sudirman, Kuningan, and Mangga Dua. For those of you who often use airplanes, Soekarno Hatta Airport is only 15 minutes from Green Park View Apartment.
Price: IDR 3,200,000/month
4. Gading Nias Residence Apartment
5 kilometers from international schools, universities, shopping centers, and health centers, you can find Gading Nias apartments. From students to small families can rent this unit to save time going to school and holidays. You will also live close to Kelapa Gading Mall and Mall of Indonesia.
You can also find famous restaurants near the apartment complex such as Onokabe, Duck Ummi, The Garden. Head to Holywings for live music. Football fans will probably like Will's Restaurant and Bar and Europe Sport Bar & Cafe which were very popular during the football league period. If you want to travel, the Pegangsaan Dua LRT Station is ready to take you around the city.
Price: IDR 3,200,000/month
5. Puri Parkview Apartment
Rent this Jakarta apartment unit and find various shops and services around. Starting from mini markets, hawker restaurants, and laundry, Puri Park View is a great choice to save money. You can also access this complex from supermarkets and schools Foodhall.
Many malls are within walking distance for daily shopping or luxury products, such as Mall Ambassador or Kota Kasablanka Mall. You can also visit Pacific Place or Plaza Indonesia which are equipped with basic outlets such as cinemas, many generic and non-generic coffee shops, and so on.
Bus or MRT transportation, or online taxis are very easy to find in this area. So you have lots of cheap alternatives to travel.
Price: IDR 3,000,000/month
6. Gading Icon Apartment
Gading Icon is one of the cheapest rented Jakarta apartments in Kelapa Gading despite being surrounded by offices, shopping streets, and upscale residential buildings. The apartment is also close to several grocery stores and mini markets. So you don't have to travel far to fill your kitchen. If you are interested in window shopping, this apartment is close to Kelapa Gading Mall.
The area around you also provides a variety of culinary options, especially Chinese, Korean and Japanese food. You can find it on Jalan Boulevard Raya. At night, you'll find lots of fun bars and karaoke. Bier 'n Flugel is one of the best, serving beer with chicken wings and pizza.
To travel further afield, you can use TransJakarta, LRT, and MRT. For more specific places, you can use online transportation such as Grab or Gojek.
Price: IDR 3,000,000/month
7. Green Bay Pluit Apartment
Green Bay Pluit is one of the cheapest superblocks around Baywalk Mall, and is perfect for those of you who need accommodation without the crowds. Because it's close to a mall, you won't have to worry about meeting your daily needs anymore. Walk further and you will find Pluit Village, Emporium Pluit, Pluit Junction and PIK Avenue. The places are about 8 to 15 minutes from the apartment.
We also recommend some popular restaurants such as The Duck King, Paradise Dynasty, Bebek Tepi Sawah, Bandar Djakarta, Yakiniku Kintan Buffet, Marugame Udon, and Ichiban Sushi to fulfill your culinary tastes at Baywalk Mall. You can also visit The Fat Pig Pluit and Wing Heng Hongkong Dimsum Shop which are outside the mall.
The nearest TransJakarta near Baywalk Mall and the train station in Kota is only 17 minutes from the apartment. Going to other areas in Jakarta is also not a problem because Pluit Toll Gate is only 3.3 km from Green Bay.
: IDR 3,000,000/month
8. Pluit Sea View Apartment
Are you a fan of Chinese cuisine? Rent this Jakarta apartment right away! With the majority of Chinese Indonesian residents, you will have no trouble finding good Chinese restaurants around here. In addition, this Jakarta apartment is located close to Soekarno Hatta International Airport and Jakarta Inner Ring Road, suitable for residents with high mobility.
Public transportation is not a problem for this apartment. You can find the TransJakarta Mesjid Luar Batang stop 750 meters from the apartment. To take the Commuter Line, you can go to Kota Station which is only 10 minutes away.
Price: IDR 2,900,000/month
9. Menara Cawang Apartment
Menara Cawang in Kramat Jati, Cawang, East Jakarta, is close to Jalan Mayjen Sutoyo, which connects the city from both ends. Rent this Jakarta apartment and MT Haryono, Tebet, Cawang, Kalibata, Jakarta Inner Ring Road, Jagorawi Toll Road, Perdanakusuma Airport, Kalibata City Mall, Cililitan Wholesale Center, UKI, Borobudur University, and Budhi Asih Hospital. easy.
There is also the Cililitan Wholesale Center where you can find several clothing stores, supermarkets, cinemas and many restaurants. Kota Kasablanka is only about 30 minutes drive from here. Carrefour MT Haryono, 6 minutes from the apartment, provides a variety of fresh food ingredients.
This apartment itself sells various types of food, but you can still visit the Cililitan Wholesale Center or Kalibata CIty Mall to find a number of restaurants and fast food chains. If you want to go further, we suggest that you use TransJakarta from BKN Station or Kalibata Train Station which are very close from this apartment.
Price: IDR 2,7000.00/month
10. Belmont Residence Apartment
To increase your network coverage, simply stay at Belmont Residence. With a sophisticated, modern lifestyle, quality and strategic location, this apartment is suitable for students, young executives, to families. Belmont Residence also offers convenience with its proximity to Taman Anggrek Mall, Neo Soho Mall, Lippo Mall Puri, and Puri Indah Mall. There is also a mini market inside the apartment, however, if you need something more complete, Superindo Intercon is only a few blocks from the apartment.
You are also only a few steps from the apartment to OTW Food Street or Jawara Foodcourt. There are also many high-end cafes and restaurants such as The Garden Kafe and Ardent Coffee. Slow Down Easylee and Halfway are suitable to accompany your weekend with friends. This area also provides a busway line for your transportation method. Includes an online taxi that you can easily access to get around.
Price: IDR 2,600,000/month
And here are 10 units that are friendly to your pocket! Please rent one of these Jakarta apartments and enjoy your best financial management!
To keep your unit clean, check this article out!