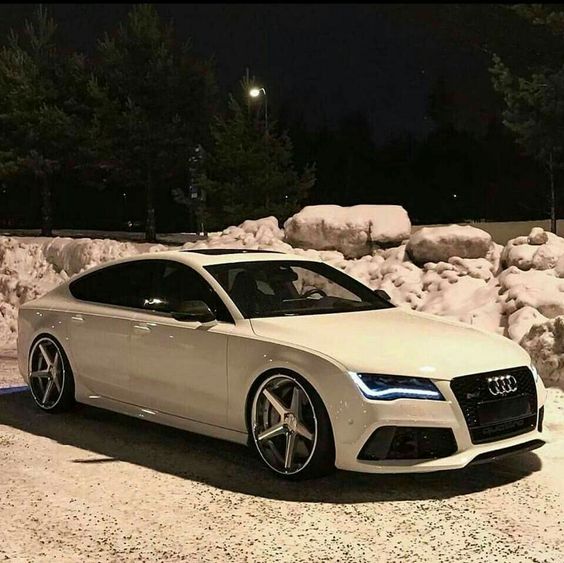 Jakarta is a very highly populated area with lots of activities. Your diverse activities such as work and entertainment are very diverse needs from daily cars to sudden needs. Sometimes people's desires are diverse, one of which is renting a luxury car. There are many attractions to explore, and the use of luxury vehicles will ensure you have a comfortable ride throughout. A fun and exciting way to enjoy your vacation is by visiting attractions where you can engage in a bunch of activities throughout the day.
You can take day trips to these excursions and just lose yourself exploring and doing different things to keep you entertained. In this article, we provide a list of some of the best luxury car hire places in Jakarta with attractive services and a good reputation. Don't miss it!
Jakarta Luxury Rent Car

Jakarta Luxury Rent Car is one of the providers of car rental transportation services in the city of Jakarta and the surrounding areas. Jakarta Luxury Rent Car rents various types of vehicles for ease of transportation, we have experienced serving thousands of customers. Jakarta Luxury Rent Car is one of the providers of car rental transportation services in the city of Jakarta and the surrounding areas.
Jakarta Luxury Rent Car rents various types of vehicles for ease in driving transportation, we have experienced serving thousands of customers to rent a car off-key or with a driver either daily, weekly, monthly & yearly whether personal or company. Its vision and mission are to become one of the leading and professional car rental transportation service providers in the city of Jakarta and surrounding areas, prioritizing Customer Satisfaction which is our commitment to provide the best service to all our customers.
Address: Jl. Komp. Green Garden No.9, RT.3/RW.4, Kedoya Utara, Kec. Kb. Jeruk, Kota Jakarta Barat, Daerah Khusus Ibukota Jakarta 11520
Phone Number: +62859-5648-8881
Rentcar28

RENTCAR28 (PT.YODE SURYA ARMADA) is a company engaged in vehicle rental services both private and bus vehicles in Jakarta, Solo, Yogyakarta, Surabaya, and other big cities. Present to answer your various needs in the field of transportation both for personal needs, office operations, VIP guests, and tour tours. Supported by a fleet of fewer than 3 years old so that the vehicle remains prime, safe, comfortable, and more value for your needs.
They always carry out routine vehicle maintenance to ensure the condition of the fleet in good condition. They provide good cars with driver and free key rental. Their drivers are trained to serve guests and understand Jakarta, and out of town. The prices they offer are competitive which makes more value for the customers who rent and Always improve service in all aspects of customer satisfaction.
Address: APL Tower Podomoro City 16th Floor T-9 Jln. Let Jend S. Parman Kav 28 Jakarta Barat, 11470 Indonesia
Phone Number: +62811-1952-828
Vcarhire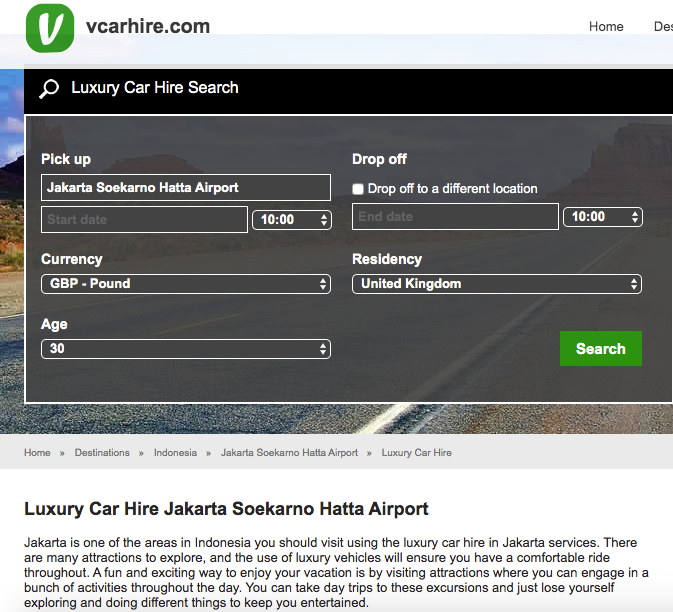 Vcarhire.com is part of one of the world's largest car hire broker networks which have an excess of 400 websites. As a whole, they have arranged more than 1 million quotes in 32,000 locations around the world. Covering 176 countries around the world, they are a truly global car hire broker and can offer support in 40 different languages ​​and bookings in 72 currencies. They collaborate with all the major car hire suppliers around the world, as well as reputable local suppliers, compare their prices, and offer you the best overall deals based on price and quality which are fully inclusive.
Through their comparisons, they can save you up to 40% on your car hire while retaining a high level of service. They aim to ensure your customers have access to car hire in every major airport, train station, and downtown collection points across the world while booking at the lowest possible price while maintaining a high level of customer service and high-quality vehicles. All this is whilst dealing with only one company.
They don't add a service charge or any credit card processing fees to their quotes, and unlike many other travel companies, they don't impose charges for amending or canceling your reservation. Through their system, you can get a quote in less than 2 minutes and find vehicles grouped into different categories from economy to luxury vehicles, SUVs to 4×4's. Get a no-obligation quote now by simply completing the form for an instant online quote.
Contact : vcarhire.com
Jennete Rent Car
Java Enterprise Transportation & Rent Car Services (Jennete Rent) is one of the providers of motorcycle rental and car rental services in Jakarta. Using a fleet of new output cars, with well-maintained conditions for rent to you. The choice of cars that they provide is very varied and the prices are very competitive in Jakarta. They offer you: Alphard, Vellfire, Camry, Innova rental, Daihatsu Xenia, Avanza, Suzuki APV, Nissan, Grand Livina, and Luxio and Hiace rental. You can rent for daily or monthly with driver or without the driver. Become a transportation company or coworker that provides reliable car rental services. They strive to position themselves as the leading car rental company in the Jakarta area. They always try to provide the latest and optimal vehicles for your trip and they will build satisfying performance for their clients.
They always do regular maintenance on their car fleet, to maintain your driving comfort. They prioritize your satisfaction when using a car rental. Customers will provide their vehicle maintenance-free facilities during the rental/rental or vehicle contract, except if the vehicle is damaged due to negligence or misuse. In case of engine failure or emergency assistance on the way, they will serve and provide assistance services with vendors directly from the car brand. They will give a replacement vehicle if the vehicle is damaged or broken down due to errors and negligence from them or the replacement of the vehicle when the time for routine service is carried out. In the event of an accident or damage due to negligence of the use of the customer, the vehicle replacement is not valid.
Contact: rent.jennete.com
Now you have several recommendations for rent a car in Jakarta. Have fun and explore many attractions and places around Jakarta using a luxury vehicle and have a comfortable ride throughout. Don't forget to prepare everything before riding and go on vacation. also, check out other recommendations in our blog!