Local Guide
Best Places to Rent Designer Gowns in Jakarta
Dresses may not be necessary for your daily living- but you'll need them when you attend formal occasions. There are many places in the city where you can buy a dress. However, when you opt to get a good one- it comes at a hefty price. Buying an expensive dress and only wearing them a few times (or worse, once) is not healthy for your pocket nor sustainable for the environment. Instead of buying a dress, just rent them. Don't know where to rent it? No worries! Here is a list of places to rent dresses in Jakarta to find your perfect dress!
Read also: Jakarta's Guide: What to Wear in a Club?

1. The Dresscodes
Filled with Jakarta's biggest collection of luxurious designer bridal and evening gowns, The Dresscodes is one of the best places to rent dresses. In this place, you can rent and buy from over 400 authentic designer dresses from renowned local and international designers, such as Sebastian Gunawan, Biyan, Vera Wang, Monique Lhuillier, BCBGMaxazria, Herve Leger, Monica Ivena, Melta Tan, Peggy Hartanto, Stella Rissa, Sapto Djojokartiko, etc. for every kind of occasion from a bridal dress, prewedding dress, evening dress, cocktail dress, cheongsam, modern kebaya dress, etc. The Dresscodes collect the dresses directly from designers. Therefore, there's no need to doubt the authenticity of the dresses. Go shop their bridal and dress collection online or come to the showroom located in West Jakarta!
Phone Number: (+62) 877 7000 8789
Social Media: @dresscodesid on Instagram
Websites: https://www.thedresscodes.com/
Address:
Ruko Cordoba blok B 17 – 18 Lantai 2 Alfamidi Jalan Marina Indah Golf Pantai Indah, RT.6/RW.2, Kapuk, Kec. Penjaringan, Kota Jkt Utara, Daerah Khusus Ibukota Jakarta 14470
Rukan Golden 8, Jalan Panjang no. 8M, Kedoya Utara, Jl. Panjang, RT.5/RW.11, Kedoya Utara, Kec. Kb. Jeruk, Kota Jakarta Barat, Daerah Khusus Ibukota Jakarta 11520
Opening Hours: 09.00 – 16.00 (Monday – Sunday)
2. Rent A Gown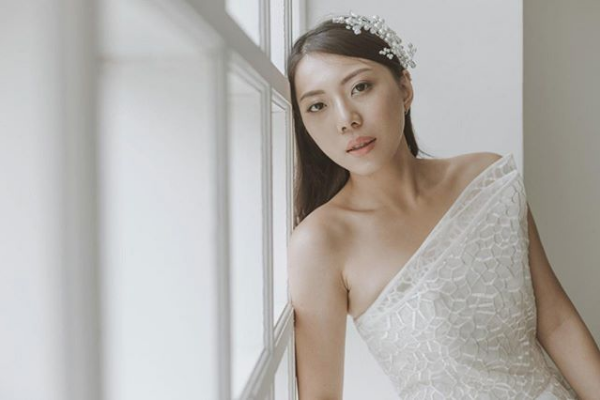 Fashion is an ever-growing industry- and that's how Rent A Gown started their business. This boutique persistently grew over the years until it finally gained the name it has now. With their dedication and passion, they solve every woman's needs on making the perfect dress for certain occasions. With their dreamy dresses, any woman could fall in love at first sight. What's even more special from them is they provide maternity gowns so you can make your dream of taking maternity shoots to come true. Talking about the designs, you'll never get bored of their dresses- they renew their collections every month!
Phone Number: (+62) 818 0615 5676
Social Media: @rentagown on Instagram
Websites: https://rentagown.id/
Address: Rukan Cordoba Blok D-32, Bukit Golf Mediterania Pantai Indah Kapuk, RT.6/RW.2, Kamal Muara, Kec. Penjaringan, Kota Jkt Utara, Daerah Khusus Ibukota Jakarta 14470
Opening Hours: 10.00 – 18.00 (Monday – Sunday)
3. Dresshaus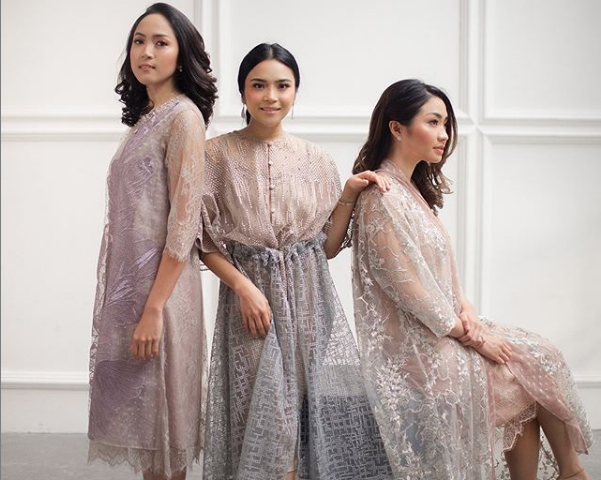 In Dresshaus, you can rent lots of fashion items. From accessories to designer gowns- you name it! As seen on many Instagram influencers including Nazla Alifa and Olivia Lazuardy, Dresshaus will provide your everyday needs of fashion. Serving mostly earth-toned fashion collections, the clothing and accessories they have are too cute to handle! For sure, you won't be able to resist them. Make sure to sign up on their website and be a part of the gang, you won't regret it.
Phone Number: (+62) 813 9808 8089
Social Media: @dresshaus.id on Instagram
Websites: https://dresshaus.com/
Address: Jl. Bumi No.4, RT.2/RW.3, Gunung, Kec. Kby. Baru, Kota Jakarta Selatan, Daerah Khusus Ibukota Jakarta 12120
Opening Hours: 11.00 – 19.00 (Monday – Sunday)
4. LOTA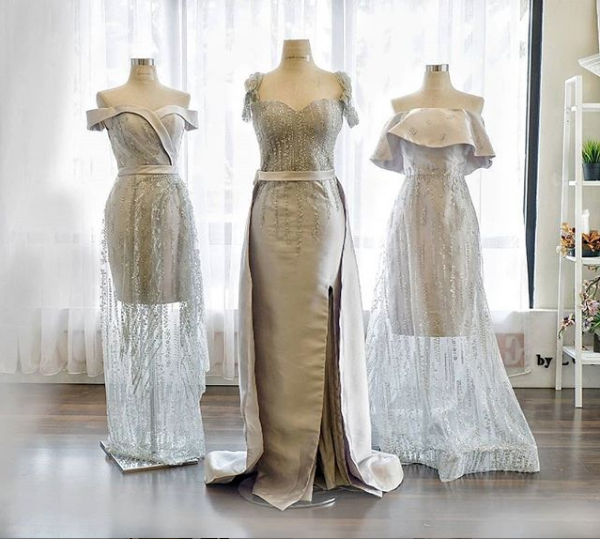 Founded in 2014, LOTA Gown Rental & Customizer provides gown rental service. They also offer customized gowns for both personal and commercial use. Whether you are a bride-to-be, bridesmaids, mother-to-be, or looking for a prom dress, LOTA will fulfill your requests since every person has different perspectives of the dress of their dreams. Some want it flowy, some want it tight. Some want it patterned, some stick to the basics. Tell them what you want it to look like and voila, they will make your wish come true.
Phone Number: (+62) 811 9628 018
Social Media: @lota_id on Instagram
Websites: http://www.lota.co.id/
Address: Ruko Beryl 3 No. 45, Jalan Ki Hajar Dewantara No.50, Pakulonan Barat, Kelapa Dua, Pakulonan Bar., Kec. Klp. Dua, Tangerang, Banten 15810
Opening Hours:
10.00 – 18.00 (Tuesday – Saturday)
10.00 – 16.00 (Sunday)
5. LAMIIK BRIDAL
Whether you are a fan of local or international designers, LAMIIK BRIDAL provides a wide range of dresses you can choose from numerous designers. During your visit, they will assist you to find your perfect bridal dress. LAMIIK BRIDAL also sells used dresses at a fraction of the price. They hand choose all their outfits and pride themselves on having an uncommonly curated collection of outfits that are chosen based on their astounding designs, fabrics, and style. At LAMIIK BRIDAL their mission is to convey a curated, elite collection of one of a kind outfits to perceiving brides in Indonesia. They stock only the most noteworthy quality dresses. LAMIIK BRIDAL never settle for less than perfect. Their extensive list of designers who designed the dresses included: Vera Wang, Marchesa, Carolina Herrera, Oscar De La Renta, Adrian Gan, Tex Saverio, Yefta Gunawan, Sebastian Gunawan, Hian Tjen and other super cool designers.
Phone Number: (+62) 819 6030 502
Social Media: @lamiikbridal on Instagram
Websites: https://lamiik.com/
Address: Grand Puri Niaga II Blok K6 No.1-O, RT.11/RW.7, Kembangan Sel., Kec. Kembangan, Kota Jakarta Barat, Daerah Khusus Ibukota Jakarta 11610
Opening Hours:
09.00 – 18.00 (Monday – Friday)
09.00 – 16.00 (Saturday – Sunday)
Rather than buying expensive dresses that will be worn only once and cause damage to the environment, opt for the rental ones. What kind of beautiful dress deserves to get worn only once? Give them a second (or more) chance to shine, and you shall shine too!