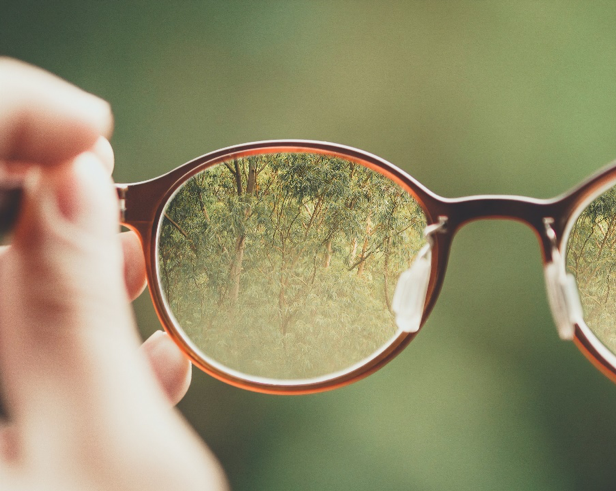 Others
8 Glasses for Round Faces: For Maximum Style
Nowadays, glasses are not only used by someone who needs help in their sense of sight, but glasses are also used to support a person's appearance, for example those with round faces. But for round faces, will it look strange when wearing glasses?
Having a round face shape is not a drawback. In fact, there are many top celebrities who have round faces but still appear confident like Hayden, Isla Fisher to Selena Gomez.
For owners of round faces, there are specific tips and shapes for choosing the type of glasses to make your face look longer.
People also read: A Guide to Jakarta's Weather: Seasons and Clothing
Tips for Choosing Glasses For Round Faces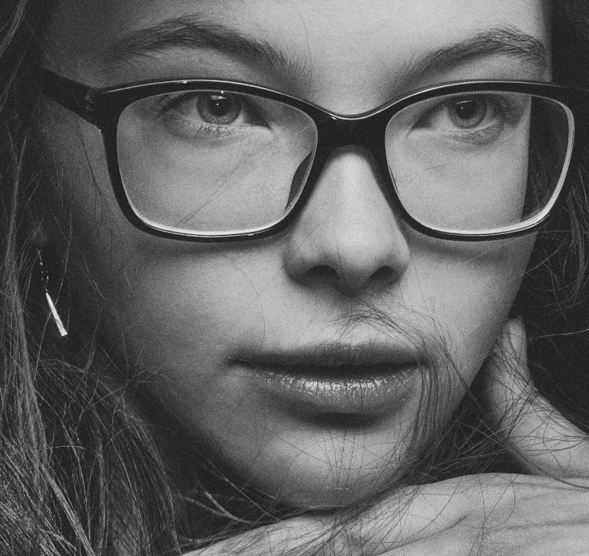 Actually it's a bit tricky to choose the type or model of glasses for round face owners. However, we have some special tips for those of you with round faces in choosing the shape of glasses. Here are our recommended tips:
1. Select a frame shape with sharp angles

For round-faced owners, choosing glasses with sharp angles is one of the best choices because a firm angle can give the illusion of a slimmer and oval face.
2. Avoid frames or frames that are small

You should avoid glasses that have small or narrow frames because they can show your chubby cheeks clearly and firmly. So, avoid small framed glasses.
3. Choose a dark colored eyeglass frame

A dark frame color like black will cover up a bit of your chubby cheeks and make your face look thin and defined. This is also one of the most effective tips.
After knowing the tips for choosing glasses for round face owners, here we provide recommendations for eyeglass models for your round face.
1. D-frame model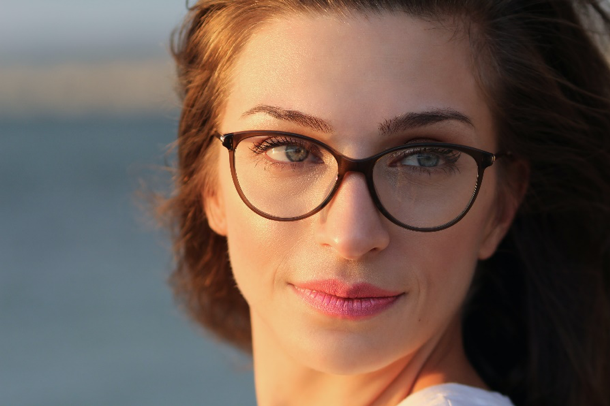 D-frame glasses are glasses in the shape of the letter D with a more retro style. The top of the glasses is slightly flat with the bottom shape resembling a U letter. These glasses will give the impression of a thinner face because the D shape will help you cover your chubby cheeks.
If you are interested in the D-frame model, several big brands such as Oakley, Calvin Klein, Guess, and Ray Ban also have D-frame collections that you can consider.
2. The Wayfarer Model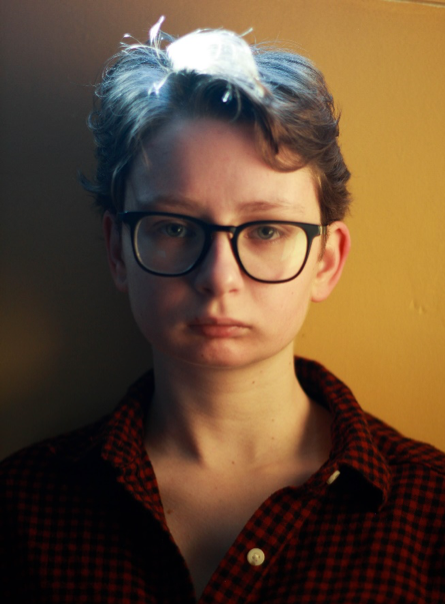 Who doesn't know the Ray-Ban eyewear brand? This brand is the pioneer of the wayfarer eyewear. These glasses have a rather thick frame size with an almost square shape and tapered edges.
These glasses are perfect for those of you who have round faces because the frames that have pointed edges will help cover some of your cheeks which are quite chubby.
The brand that you can choose for this wayfarer model is Ray Ban.
3. Metal Round Model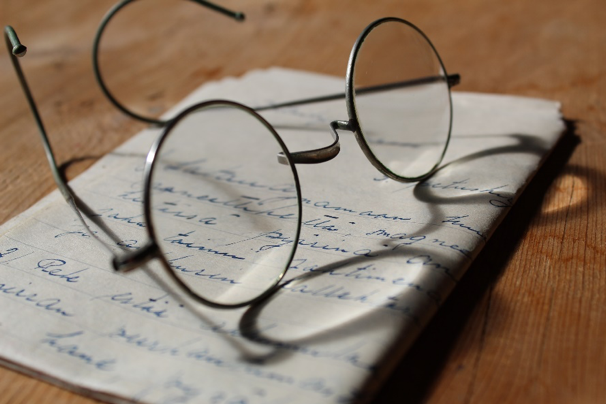 Who says that round faces cannot wear round-rimmed glasses? These round metal model glasses are glasses that have a thin iron frame with a round frame.
This option is one of your choices that has a round face shape because people's attention will be diverted to your eye area and not your round cheeks.
You can get this round model of glasses in optics and e-commerce. Some local eyewear brands such as Bridges Eyewear also sell this model.
4. Cat Eye Model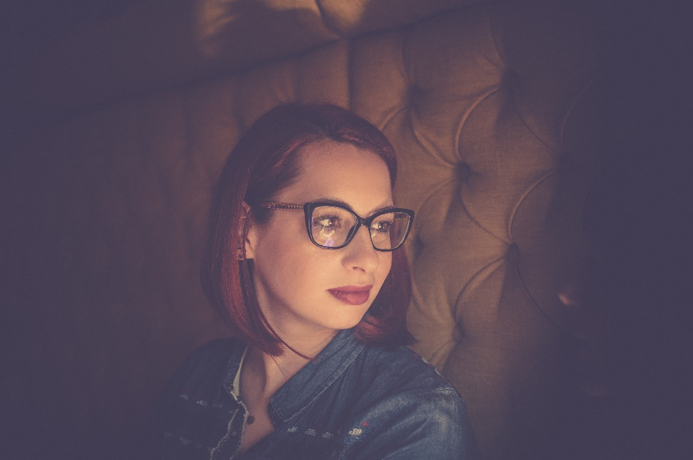 Well, the next model is cat eye glasses, also known as pointy details. The perfect shape will give the impression of lifting your face and accentuating the shape of your eyes.
In addition, this cat eye shape can accentuate cheekbones and make your face look balanced. With this unique form of glasses, you can also make your appearance more stylish.
If you are interested in the cat eye model, you can find it in all offline and online stores. There are also many famous brands that have released cat eye glasses collections such as Oakley, Prada, Dolce & Gabbana, to Tom Ford.
5. Square Frame Model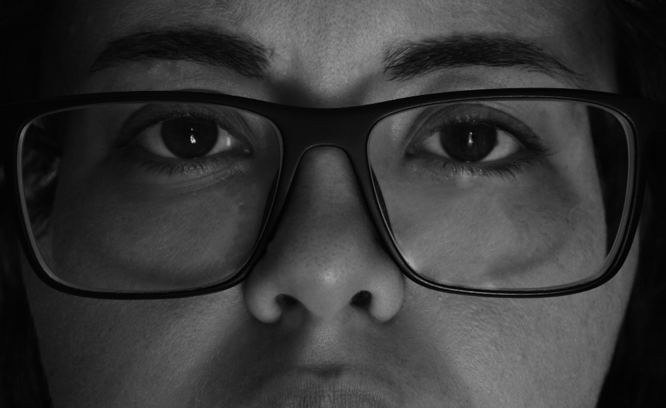 The next glasses are square frames. The shape of this square or square frame with the handle position is a bit high can make your face look longer.
The square frame model actually fits all face shapes and is an option for those of you with a round face so you can disguise your face shape and your chubby cheeks.
You can get square frame glasses anywhere because the model is very flexible.
6. Browline model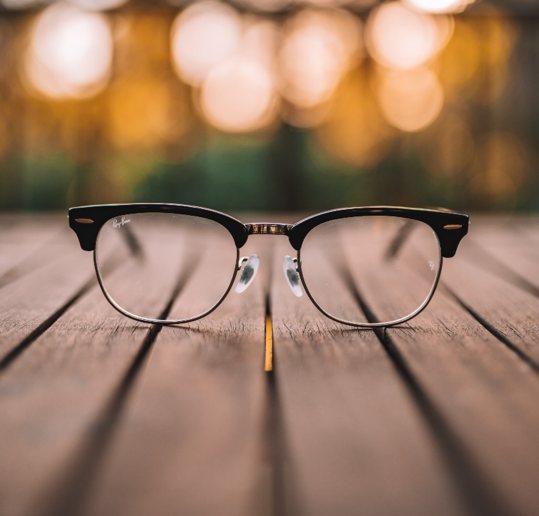 This browline model is one shape that you can really rely on for round face owners. The browline model is characterized by a slightly thick frame on top and a thin rimmed corner.
The browline is one of the most sought-after models for round face owners because it has a fairly light silhouette at the bottom of the glasses and helps you look thinner.
Interested in the model? You can find these browline glasses anywhere and with brands like Lacoste, Oakley or any other brand in your favorite optics.
7. Rectangle Model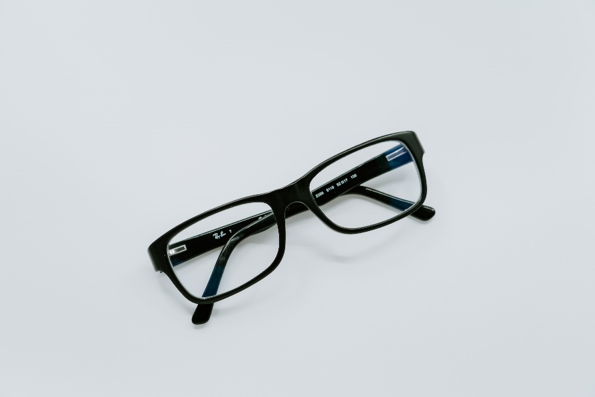 Glasses for the next round face that are very popular in the market are rectangle or rectangular models. With a rectangular model, you will make your face look more balanced between the proportions of the round face and your broad cheeks.
You can get rectangle glasses anywhere with any brand in your favorite optical or online shop.
8. Aviator Model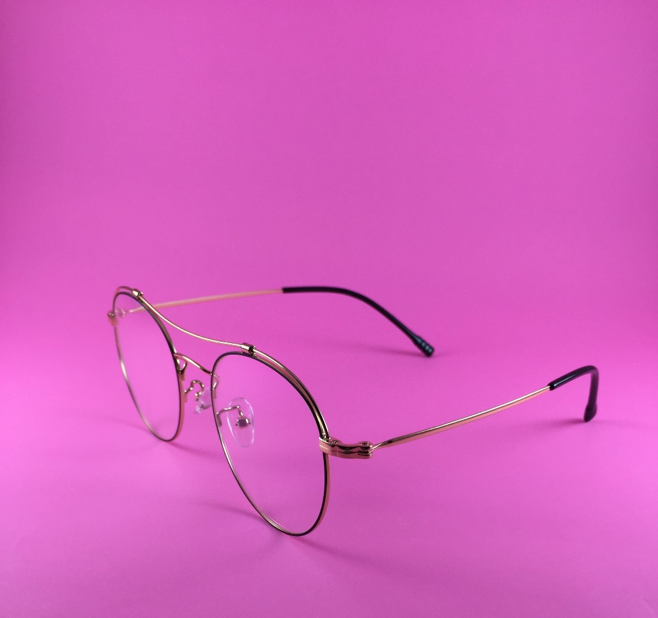 The next model that is highly recommended for owners of a round face is the aviator glasses. Often used by pilots and Hollywood celebrities, making aviator glasses famous and in demand in the market.
These eyeglass frames are thin and light and are made of metal which further enhances your appearance.
If you are interested in aviator glasses, several well-known brands such as Ray Ban, Prada, Calvin Klein to Crocs also have their aviator glasses collection, or they can be found in your favorite optics.
So, those are our special tips and recommendations for those of you who have round faces. Having a round face is not a drawback, you can still look confident by wearing the best and suitable glasses. Which model caught your eye the most?
People also read: Sustainable Local Skincare and Fashion Brand
Want to complete your style apart from buying the right glasses from time to time? Maybe you are suitable to live in an area close to Jakarta shopping areas such as Senayan. Flokq has several units in this area, one of which is Senayan Residence.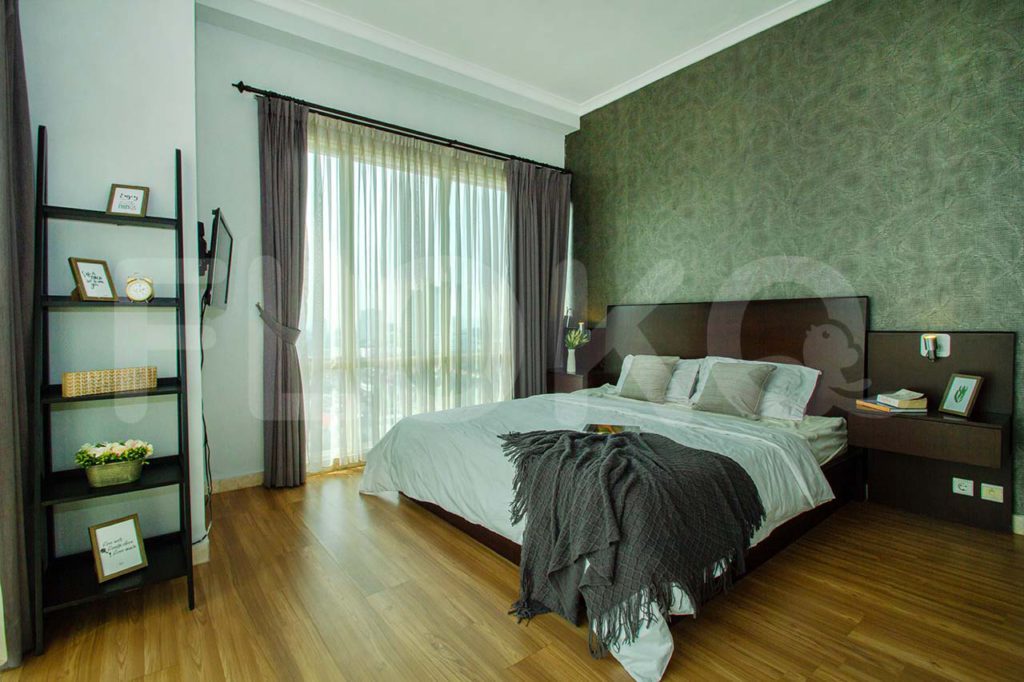 Want to know more? Call the Flokq team at +62 813-1490-5690 or click the button below!
CLICK HERE TO BOOK AN APARTMENT IN SENAYAN