If you want to find out the joy of running, what you can do is find the one that fits you the most. Whether you are a beginner who sees running as a leisure pursuit or a serious runner who is no stranger to overseas running competitions, there are many running communities that will welcome you as a member. Here are some running communities in Jakarta that might interest you.
Jakarta Free Spirit (JFS) Running Club
Jakarta Free Spirit (JFS) Running Club is a great running community that welcomes runners of all abilities, ages, and nationalities. Thus, some of the members are serious runners that train for marathons, triathlons, and other competitive running activities. However, no need to feel insecure because the majority of the members run for fun, as a workout, and to participate in the social aspect of the running community.
The main activity of the club is a regular Sunday morning run/walk at the Ragunan Zoo, where they do 5 kilometers running route surrounded by beautiful flora and fauna. Apart from this, the community also holds several races throughout the year, such as the annual Jakarta Free Spirit Zoo 5K Zoo Run as a part of the Jakarta 5k Race Series and half marathons. As a member of JFS you would also be participating at most races in Jakarta and even in Asia.
Fee : Rp250,000/year (single)
Rp500,000/year (couple/family)
Website :http://www.jakartafreespirit.org/
Email :zoorun@jakartafreespirit.org
Social Media : Jakarta Free Spirit (Facebook)
Hash House Harriers (HHH)
Not a serious runner? Don't worry! You are always welcome to join the Hash House Harriers, a worldwide running community for everyone who loves drinking and a bit of running. The community is non-runner friendly. in fact, to join, you do not need to be a runner (nor a drinker), but open to its many social gatherings held on the local drinking holes. The group actually discourages its members to take running too seriously (though there are a few athletes). Conversely, they are more focusing on the social side of the community: meeting new people and fun get-together.
Hash House Harriers' members come from different nationalities and backgrounds. The club is always open to a new member. The gatherings mostly start with an hour-long evening run and end with a night of drinking. The run starts at 17.00 until 18.00 at running routes in the countryside just an hour's drive from Central Jakarta. The social gathering, however, can last for a few hours.
Fee : Depends on the HHH group
Hash House Harriers are divided into smaller groups, the ones in Jakarta are:
Jakarta Hash House Harriers (JHHH) (predominantly male)
Email : seabr00k@gmail.com
Social Media : Jakarta Hash House Harriers (Facebook)
Jakarta Hash House Hariettes (predominantly female)
Email : Rosita.verdooren@multisarana-bm.com

TGIS Hash House Harriers (runs every Saturdays)
Website : www.tgish3.com
Email : tgish3@yahoo.com
Social Media : TGIS Hash House Harriers (Facebook)
Indo Runners (Jakarta)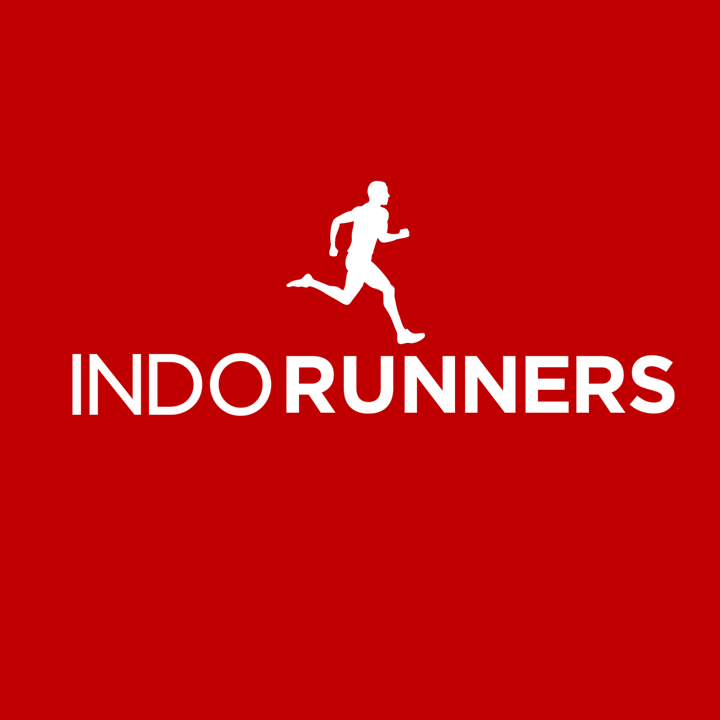 Indo Runners is one of the biggest running communities in Indonesia. The group welcomes all who are ready to commit themselves to a healthy lifestyle by running. The members come from different ethnicities, ages, and faiths embracing diversity and uniting people through a passion for running. Indo Runner aims to spread the "running virus" and popularize the sport in Indonesia. Established in 2009, Indo Runners has members in every major city in Indonesia, including Jakarta. Hence, the group has a big presence in Jakarta's running community as it regularly holds running events throughout the year and participates in races all over Indonesia and Asia.
Jakarta Indo Runners has two weekly group runs 1) "Thursday Night Run" which is done every Thursday starting at 20.00 and 2) "Sunday Morning Run" on Sundays at 8.00, both begin at FX Senayan. Particularly in Jakarta, the members are office workers who can only exercise outside of the office hours. As a member, you are not only encouraged to participate in their semiweekly run and other running events but also join group sessions on health and wellness.
Fee : Free
Email : support@indorunners.com / info.indorunners@gmail.com
Phone : +62 219881981
Social Media :
@indo.runners (on Facebook)
@indorunners (on Instagram)
@IndoRunners (on Twitter)
Senayan Runners
Senayan Runners is a small close-knit running community whose activities centered around Bung Karno Stadium in Senayan, Central Jakarta. Even though the group welcomes anyone at all levels who are willing to join, we recommend it only for those who are serious runners. The group takes their running seriously by hiring a running coach, who is a former national athlete, to help them develop as runners. As a result, most of the members of the Senayan Runners group participate in competitive running, half-marathons, full marathons, etc. not only in Indonesia but also in other nations, such as the Tokyo Marathon.
The group trains every Tuesday and Thursday at 6 in the morning, while on the weekends they carried out longer excursions such as half and full marathons. Senayan Runners is not limited to a regular jog or sprint but also train at other exercises such as triathlons that add cycling and swimming into their workouts. If you are serious at running, want to grow as a runner, and yearn for the support from fellow athletes, you might want to check Senayan Runners out.
Social Media :
Senayan Runners (on Facebook)
@senayan_runners (on Instagram)
Joining one of these communities will transform your thoughts on running. Not only as exercise or a way to gain more followers on social media but also as a lifestyle that intertwines your everyday activities and social lives into this sport. If you are interested to join other sports communities, just click here.