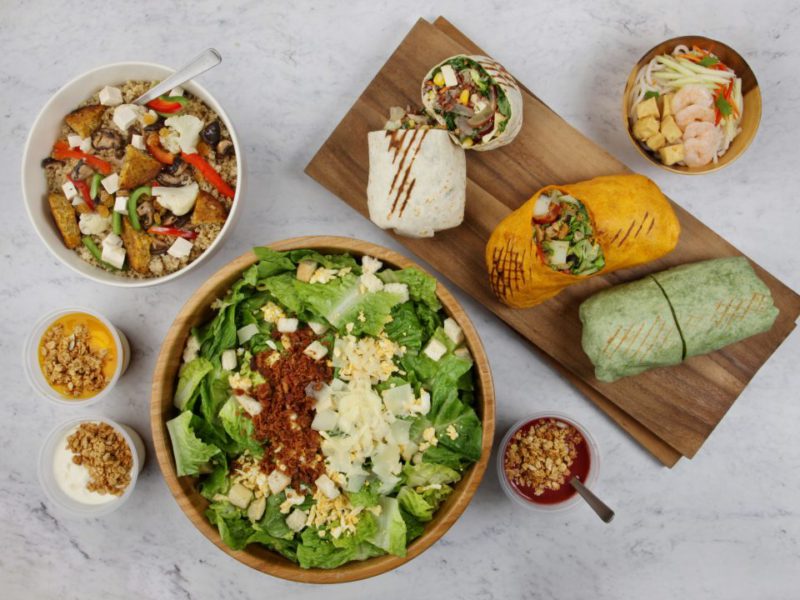 Eating lots of vegetables is good for our body and our planet. What's more, for some time, healthy lifestyle campaigns have become a ubiquitous trend, and have resulted in the proliferation of healthy food establishments, such as salad bar restaurants. Well, a salad containing vegetables or fruit is able to meet daily nutritional needs, so it becomes one of the right food choices to maintain our health. The emergence of this salad bar is also happening in Jakarta, the capital city with a wide variety of culinary choices.
In Jakarta, you can find that many restaurants serve healthy food. However, specifically for salads, Flokq has 8 recommendations for the best salad bars in Jakarta that are guaranteed to be healthy, filling, and still delicious! Here are 8 recommendations for the Flokq version of the salad bar in Jakarta:
1. SaladStop!
If you often go to big malls, you must have seen this salad bar. SaladStop! serving 12 salad menus, 6 smoothies variants, and warm grain bowls. However, you can also ask to make a special salad according to your wishes from a wide selection of delicious toppings and dressings.
SaladStop! using premium quality ingredients that are guaranteed fresh. With a price of IDR80,000-110,000, they provide a very filling portion, even for two meals it is so dense! Don't worry about the taste of the salad, yes, because they mix the menu in such a way so that it doesn't taste bitter or bland.
Locations: Central Park, Grand Indonesia, Gandaria City, Kota Kasablanka, Mall Kelapa Gading, Mall of Indonesia, Pacific Place Mall, PIK Avenue, Plaza Indonesia, Senayan City
2. Crunchäus Salads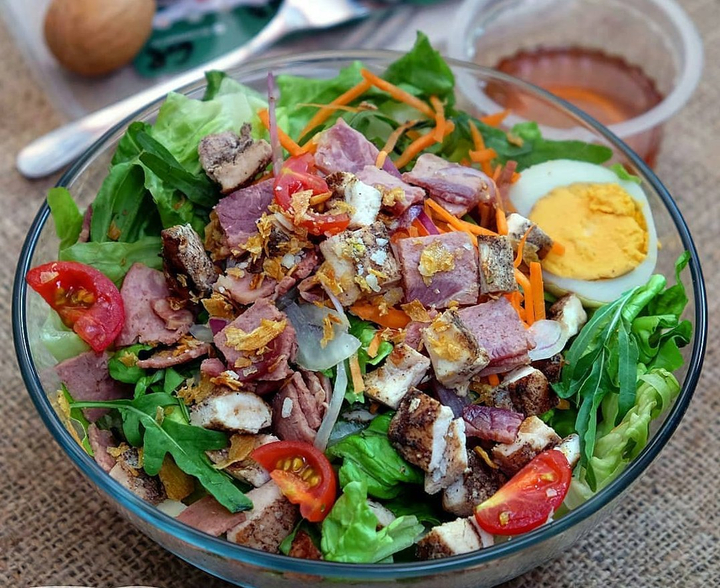 This salad bar in Jakarta is popular because of its location in big malls.
In addition, Crunchaus sets the same price for all menus, which is IDR 58,000! How interesting, right? Their salads can be served in the form of a salad bowl or wrap, which is a salad wrapped in a tortilla. Crunchaus has 8 signature salad menus and 14 dressing options, from caesar to peanut sauce, with several choices of toppings and fresh vegetables that are definitely healthy. You can also ask for a salad with toppings and dressings to your liking, you know.
Locations: Pondok Indah Mall 1, Gandaria City, Plaza Senayan
3. Salad Bar, SCBD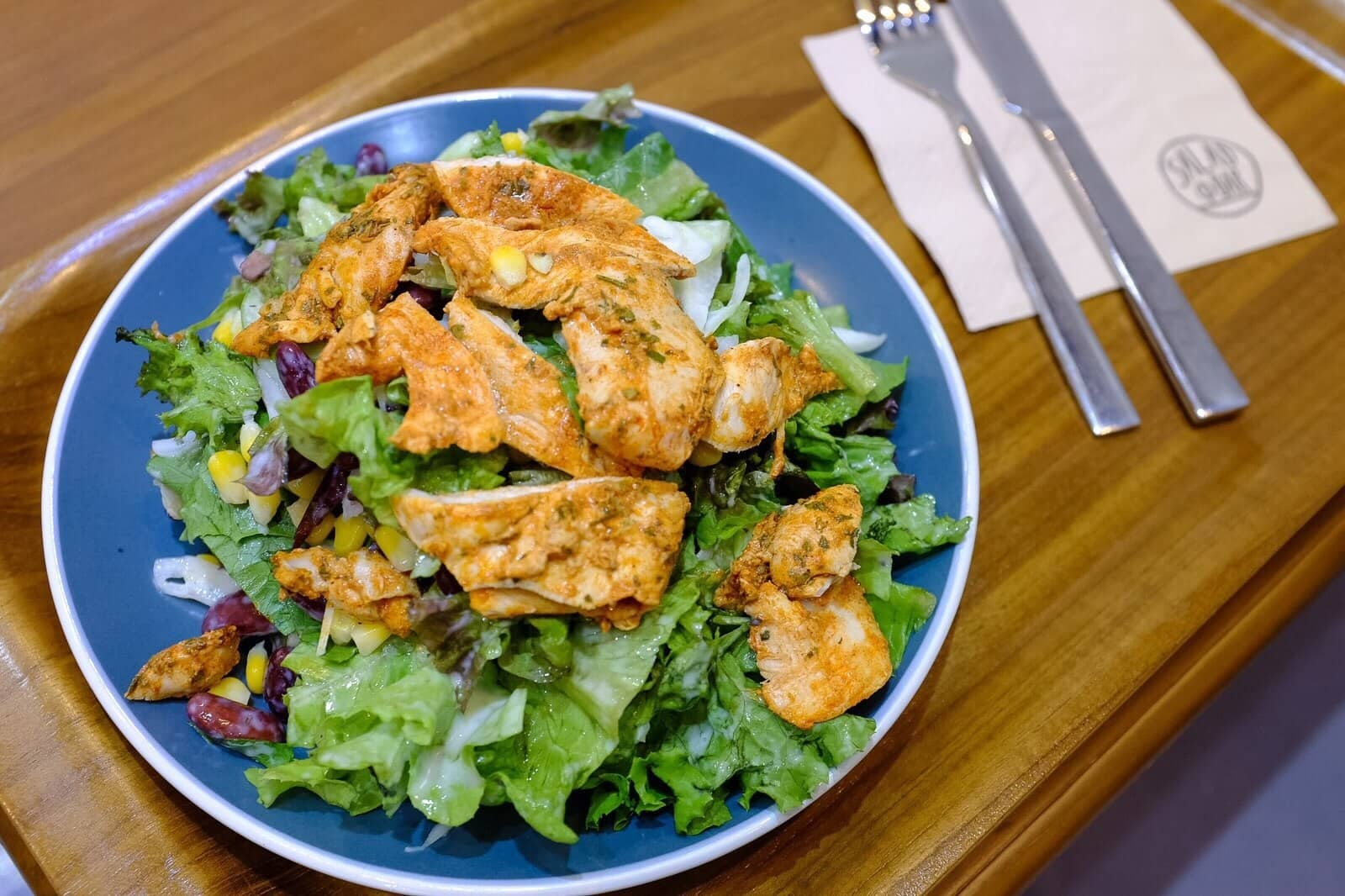 The third one is Salad Bar.
This place is located on the 4th floor of Pacific Place, South Jakarta. In this place, you can mix your own according to the toppings and dressings of your choice or order the available menu. There are over 150 types of toppings available, ranging from vegetables, whole grains, fruits, to meat choices such as chicken, beef and salmon. If you are lazy to mix your own, you can choose the a la carte menu available. Don't want a salad? Pasta and wrap menu can be an option. Like salads, pasta and wraps, you can also mix them as you wish!
For drinks, the Salad Bar offers a wide selection of juices, smoothies and green smoothies. Again, the drink menu can also be formulated with ingredients that suit your taste. Food prices range from IDR50,000-70,000, while for drinks prices start from IDR35,000.
Address: Mall Pacific Place, Jl. Jend. Sudirman No.62, RT.5/RW.3, Senayan, Kec. Kby. Baru, Kota Jakarta Selatan
---
Read more about: Healthy Diet Catering in Jakarta
---
4. Greenery, Senopati
The fourth salad bar on our list is Greenery.
This place serves salads and warm bowls that are certainly healthy. There are 8 signature salad menus that can be served in the form of a salad bowl, wrap, or sandwich with a price range of IDR 89,000 – IDR 120,000. You can also make your own salad menu with prices starting from IDR 79,000 for 6 toppings and 1 base. Want to use premium greens and toppings? Well, you have to pay more according to the price of each item.
As a non-franchise salad bar, the price of Greenery is quite expensive. However, don't worry, the ingredients they use are all organic and the portions are huge. Guaranteed full, if you eat a salad here. Nothing to lose!
Address: Jl. Senopati No.41C, RT.6/RW.3, Senayan, Jakarta, Kota Jakarta Selatan
5. The Roots Salad Bar, Kemang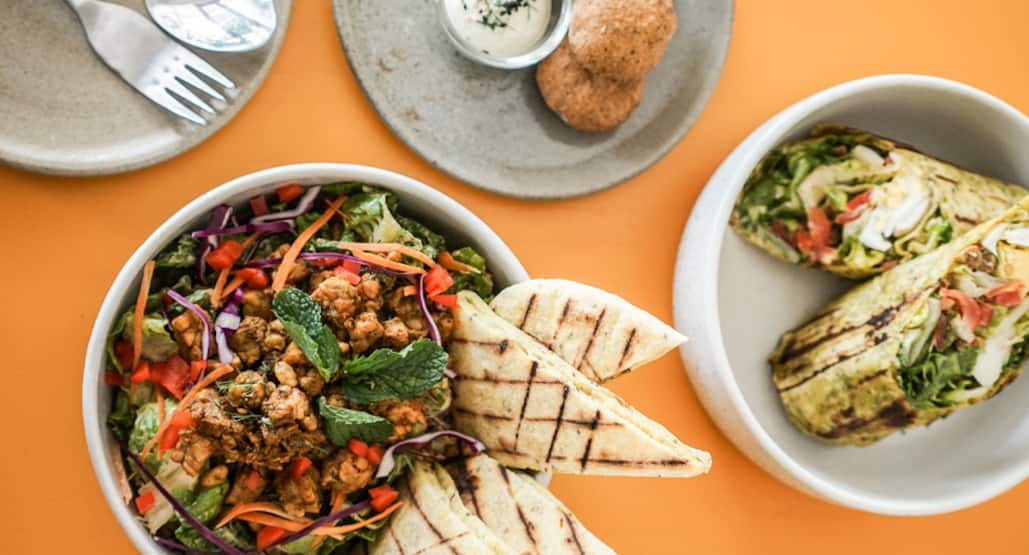 This salad bar is located in Como Park, Kemang, a complex with the famous Pizza Place.
The Roots Salad Bar is vegan-friendly, you know, so you can change all the ingredients to vegan. Besides being vegan friendly, this salad bar place is also dog friendly! You can bring your dog inside their place. Prices for salads here start from IDR65,000. Not too expensive, right, for quality healthy food?
Address: Jl. Kemang Timur No.998, RT.1/RW.3, Bangka, Kec. Mampang Prpt., Kota Jakarta Selatan
6. BlueZone Center, Senopati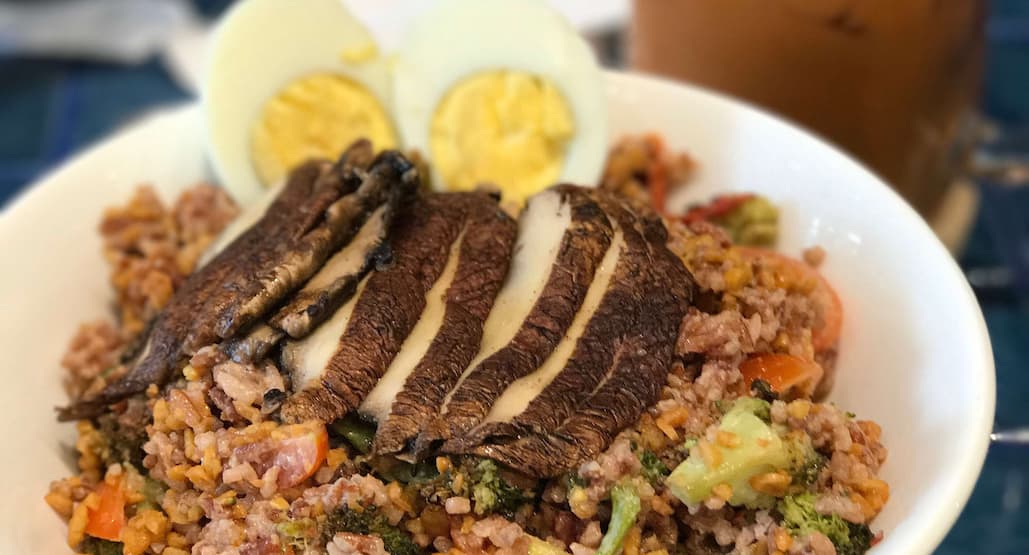 Our sixth recommendation is the BlueZone Center. This one option is not only a salad bar-restaurant, but also a vegetarian restaurant, acai bowl parlor, kombucha bar, and a zero-waste shop that sells groceries and healthy snacks.
Like in other salad bars, you can choose a salad bowl package that combines 7 toppings and a bonus bowl of soup of the day.
Well, for this package, the price is around IDR 88,000. Apart from that, they also have their own salad mix. Don't expect any fish or meat mix, because all food served is exclusively vegetarian or vegan. However, don't hesitate because the taste and texture are still okay!
They also offer specially made vegetarian or vegan meats that taste like real meat. Also, try the kombucha bar which provides kombucha with various flavors, you can even make a cocktail!
Address: Jl. Gunawarman No.51, RT.4/RW.7, Rw. Bar., Kec. Kby. Baru, Kota Jakarta Selatan
---
Read more about: Juice Delivery Service in Jakarta
---
7. Serasa Salad Bar, Fatmawati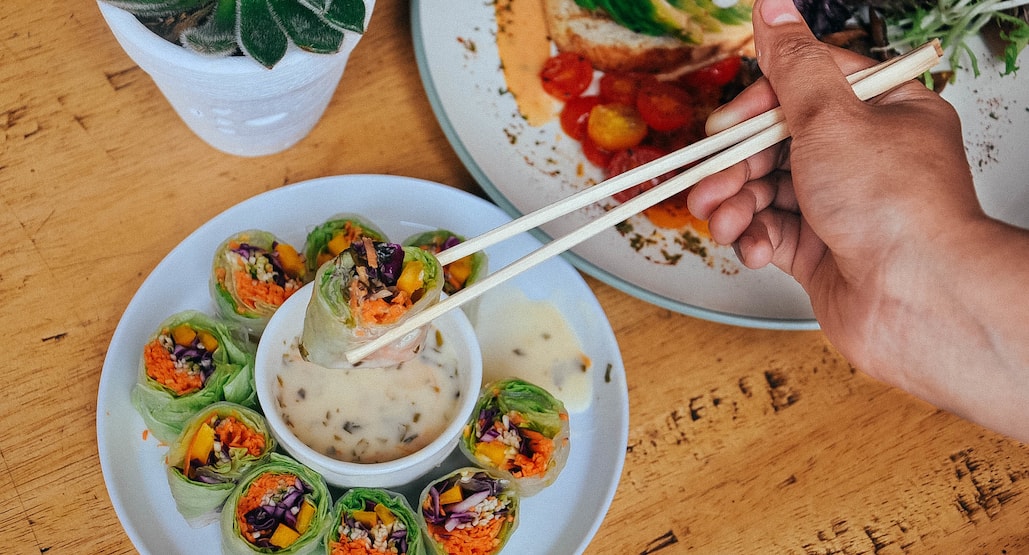 Our seventh choice is Serasa Salad Bar.
This one is a fairly affordable salad bar in Jakarta, starting from IDR 45,000. The portions are large and filling! You can choose 5 topping ingredients to make a salad according to your wishes. There is also a Salad Roll, which is a vegetable roll rolled in rice paper, similar to a Vietnamese spring roll. You just eat it like sushi, dipped in a creamy Japanese seaweed dressing. Apart from salads, they also sell smoothies and juices at quite affordable prices!
Address: Jl. Cipete I No. 1cd, RT.1/RW.4, Cipete Sel., Kec. Cilandak, Kota Jakarta Selatan
8. Something About Salad, Pluit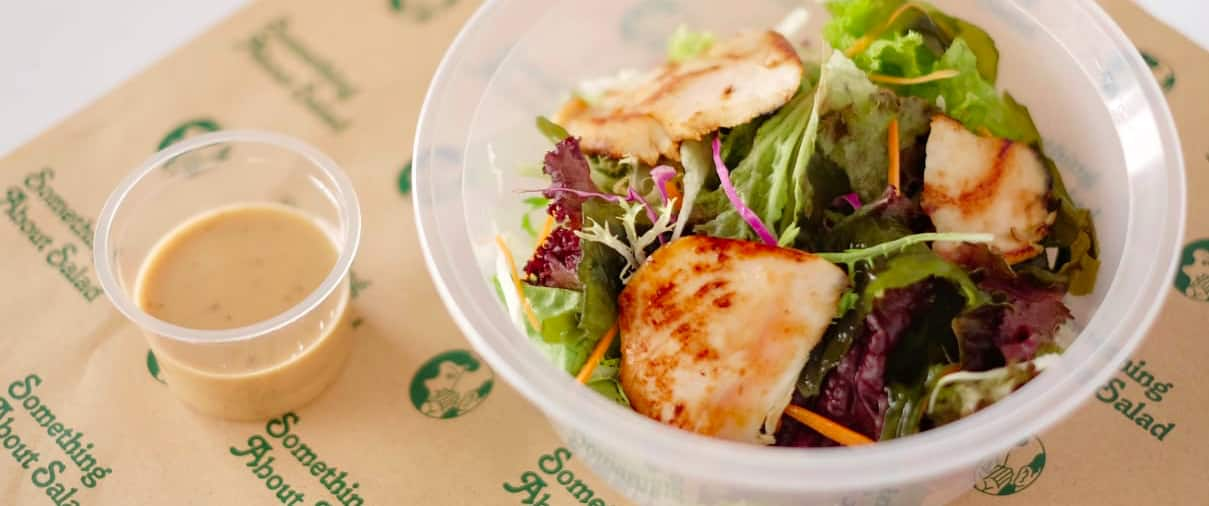 Now, we are leaving South Jakarta and heading for the salad bar called Something About Salad.
This place is the first salad bar that opened in North Jakarta in 2018, to be precise at Emporium Pluit Mall. The concept of this place is only for the salad bar because they serve various toppings and dressings in the storefront for you to choose.
Just pay IDR 40,000, you will get 1 base vegetable and 5 toppings. If you want to add a protein such as chicken, fish, or meat, you only need to add IDR 7,500 – IDR 15,000. However, they also provide 8 signature salads with prices starting from IDR 60,000 – IDR 89,000. They serve a total of 36 toppings and 14 dressings. Lots of variety, right? So, if you want to eat it in the form of a salad wrap, you have to pay an extra IDR 10,000.
Address: Emporium Pluit Mall, Jl. Pluit Putra Kencana, RT.23/RW.8, Pluit, Penjaringan, Kota Jakarta Utara
---
Those are 8 recommendations for salad bar places in Jakarta to support your healthy diet. If you are aware of a healthy lifestyle or are trying to eat more vegetables, it's time to reduce junk food and increase your intake of healthy and filling foods.
So, which salad bar will you go to first?