For die-hard fans of western scary movies, no scary movies can be too scary. But for you, coward, the wrong person can make you miserable. Maybe you even lost sleep through the night struggling to get a certain image or idea out of your head. This pandemic period is the time to welcome the season fever with scary movies to keep you up all night..
We've rounded up 29 of the best western scary movies of all time. And because not everyone is afraid of the same things—some viewers can't stand the jump of fright, while others are haunted by more psychological terror or can't hold the bursts of arteries—this breaks down each film's fears into three criteria: suspense, horror, and blood. thick. Where these three types of horror can be found in the western scary movies recommended by Flokq below.
It's time for you to heat up your popcorn and prepare a pillow or blanket and invite your roommates to share the fun and thrill of horror together! So here's a list of the best scary movies you should watch!
1. Hereditary (2018)
A masterpiece of genius and incredible originality, Aster's Hereditary is a harrowing show, skillfully crafted and guaranteed to satisfy. This scary movie centers on the Graham family, a family grieving the recent loss of their mother. The daughter of the Graham family begins to be haunted by a tragic secret about their ancestry and disturbing events. The more they find the root cause, the more the family finds themselves escaping the evil fate and hell they seem to have inherited. Hereditary is one of the most terrifying films we have ever seen; watching Hereditary means feeling the chilling atmosphere in every word.
Duration: 127 Minutes
2. The Shining (1980)
While we're pretty sure that everyone has heard of The Shining at some point in their lives, this scary movie is well worth watching (or rewatching). Stanley Kubrick's The Shining mentioned above is a harrowing and bizarre journey into madness. This film is also one of the most famous and scary horror films ever made. The story follows a writer named Jack Torrence and his wife, Wendy. They have one child, Danny, who has the gift of "The Shining" – mental precognition and telepathy. In the film's opening scene, Jack applies for a job as an off-season or end-of-season guard at the Overlook Hotel in the Colorado mountains.
Ullman, the hotel manager, told Torrence that the previous caretaker had really gone wild, emotionally out of control due to the extreme loneliness and isolation of the place during the winter. The former hotel guard killed his wife, two daughters, and himself. Meanwhile, Danny has visions of evil inhabiting Overlook. His fears were confirmed later when he spoke with Hallorann, the hotel cook who also owns "The Shining". When the Torrence family begins living alone in a large resort, will the family be changed by the ghosts of their past or by the demons within themselves?
Duration: 145 Minutes
3. The Wailing (2016)
This is one of Korean scary movies that are in their own league. The Wailing or Goksung is one of our favorite Korean horror films. Korean director Na Hong-Jin managed to display pure evil through The Wailing. As soon as a stranger arrives in a small village, a curious policeman witnesses a vicious plague and murder in the village. The cause of this plague remains a mystery as no one knows anything about this terrifying incident. As events escalate, the cop is forced to solve the mystery to end the bloodied incident. Aside from the story itself, the performances from the cast are fantastic, followed by stunning shooting and enigmatic storytelling. If you're not familiar with non-western horror films, The Wailing is a film worth getting out of your comfort zone.
Duration: 156 Minutes
4. The Ring (2002)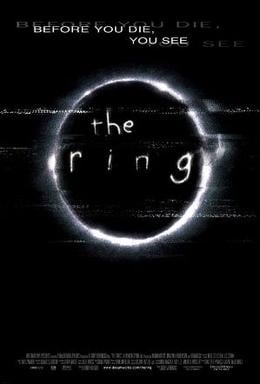 In The Ring, which is a remake of the terrifyingly terrifying Japanese scary movie based on a series of books, an urban legend meets scary movie reality when four teenagers die, as predicted, exactly seven days after they watched an unmarked video in a remote mountain cabin. Rachel (Naomi Watts), an intelligent and skeptical journalist whose curiosity is fueled by the stories of the tapes. After finding and seeing the source of the mystery, he receives a phone call announcing that he has seven days to live. From there, there's a race to solve clues and answer the video's riddle, with the stakes very high when two of his closest people, including his young son, watch the deadly footage.
Director Gore Verbinski does an excellent job of letting our imaginations find omens and dangers in the most mundane of acts. Watts was relieved when he played through all of Rachel's emotions with real, but not too much, passion. Rachel's son, Aiden (David Dorfman), is the go-between and translator for the terrifying Samara (Daveigh Chase), who is at the heart of the mystery. The Ring is perfect for you fans of western horror films with a jumpscare sensation but still have an interesting storyline and need intuition to solve problems in it.
Duration: 145 Minutes
Baca juga: 10 Must Watch Indonesian Movies for Expats
5. The Haunting Of Hill House (2018)
We are aware that The Haunting of Hill House is a TV series, not a film. This Netflix original series is perfect for you and your roommate to watch! This series is so beautifully and utterly terrifying and so chilling by Mike Flanagan that it blurs the line between supernatural terror and real world horror. The series' first season was based on the 1959 novel of the same name by Shirley Jackson, the storyline alternates between two timelines, concentrating on the Crain family or five adult siblings having paranormal experiences at Hill House that continue to plague them. Living in the present, and flashbacks depicting the enchanting late-night events of 1992 when the Crains family fled the Hill mansion. In conclusion, The Haunting of Hill House is an interesting series that you should not miss.
Duration: A total of 11 episodes in 1 season with approximately 1 episode lasting approximately 60 minutes
6. Paranormal Activity (2007)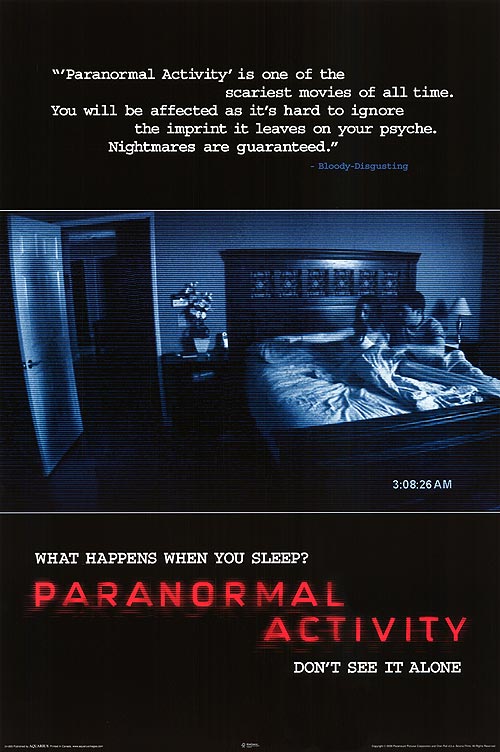 This ingenious and often downright terrifying film is a digital mocu-real nightmare concept, or based on the idea of ​​"found" real-life video footage, similar to The Blair Witch Project and Cloverfield, with a lower budget and scale. lower than both of them – but arguably scarier than the previous two films. Most disturbingly, audiences will see Katie wake up one night, turn around, and stand by the bed, facing the sleeping Micah. Then the time code accelerated, indicating that he remained in that position for about an hour: sleepwalking or rather sleep standing.
The "fast forward" video effect accelerates the thousands of barely perceptible movements we make while standing still, and so Katie's wobbling and jerky movements create something extraordinary, a kind of spiritual vibration or shaking, that is imprinted on the video.
Perhaps Paranormal Activity can be read as a parable about a wedding movie, and the impossibility of getting to know the other person – the ghosts of their past will always come back in the most gripping relationships ever. Or maybe it's just about… well, literal ghosts. Flokq highly recommends this simple, but intense film that can create a very restless, disturbing atmosphere, even some of the scenes will continue to be in your mind.
Duration: 86 minutes
7. The Invisible Man (2020)
This time: The Invisible Man, a western scary movie based on HG Wells' science fiction novel, about a woman (Elisabeth Moss) who escapes from her sociopathic tech founder boyfriend in the middle of the night to make her start stalking him as an unseen threat.
The Invisible Man is a merciless film about partner abuse that processes the trauma through great audio and visual sensations. So, if you've ever had that weird feeling that someone is watching you, this isn't the movie for you. The film is relatively restrained in this respect—after all, it trades the fear of what you can't see—but some scenes are nonetheless punctuated with blood spurts from the throat, cleft wrists, and kneecaps.
Duration: 125 minutes
8. Color Out of Space (2020)
In the insane 2018 western horror film Mandy, Nicolas Cage delivers one of the scariest performances, his face covered in blood as he chases after the cult leader who abused his girlfriend. If you thought it was trippy, wait until you see Color Out of Space, where Cage's mug is once again sprayed with blood, alpaca blood. Adapted from a story by HP Lovecraft, this is a whimsical retro-cosmic science fiction horror about a meteor hitting Earth and releasing extraterrestrial organisms. Everything looked as if it was dreamed up under the influence of a batch of quality LSD.
The director is Richard Stanley, who has not made a feature film since being fired from The Island of Dr Moreau (1996). Cage stars as Nathan Gardner, an artist who moves with his wife (Joely Richardson) and their three children back to the farm where he grew up, to raise alpacas. When the meteor lands in their front garden, the family witnesses emit a color that has never been seen by the human eye (actually, purple). After the meteor came terror. Lush mutant flowers began to grow in the garden; the dog will not stop barking; everyone will scream a little. Then things got really shocking, really disgusting. It is undeniable that this film is not completely horror or thriller, there is a very thick sci-fi feel from this film. For those of you fans of western horror films, sci-fi and want to try the sensation of "bloody" sci-fi spectacle, Color Out of Space is the right choice for you.
Duration: 111 minutes
9. Se7en (1995)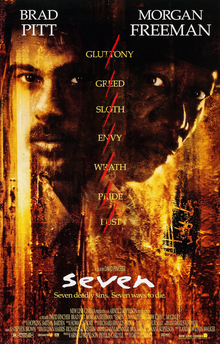 Western horror film about magic tricks. What starts and will make you think you know what's in store, but ends up leaving you speechless. The story of two police officers chasing the mastermind criminal is very old. It's a framework that cradles you into a sense of familiarity while sowing the seeds of something far more surprising and complex. Detectives Somerset (Morgan Freeman) and Mills (Brad Pitt) find themselves on the trail of a complicated serial killer, but their investigation eventually leads to a challenging place.
Aside from the violence and the obvious desire to frighten the audience, there's little unique to the world-building horror that takes place in Se7en. The nameless city where the film takes place feels like something out of a comic book; The background scenery of a place that tends to be dark and gloomy represents the atmosphere that the film is exploring. This could easily be the kind of dark, gruesome story that takes place in a horror-influenced version of Gotham City.
Duration: 128 minutes
10. The Babadook (2014)
Babadook is a part western horror film, a psychological thriller in the style of Roman Polanski's Repulsion or The Tenant, a Freudian study of Amelia and Samuel's joint dysfunction and joint damage. On the one hand, the book sparked their downfall, and was a symbol of Amelia's depression. In his hat and cape, Babadook looks like the magician's outfit Samuel likes – he shows great talent for magic, and his fanatical need to impress and confuse his mother with his tricks is annoying: he's been in constant trouble at school.
In "The Babadook," the western horror film's signature sense of urgency manifests itself in the nightmarish scene where Amelia Essie Davis is rushed to the hospital, and it's truly a nightmare scene. The urgency is over, the child who was rushed to the hospital to give birth is now in elementary school. And his father died, died in an accident on the way to the hospital. Samuel (Noah Wiseman) spends a lot of time playing games and concocting crude weapons to protect himself and his mother from imaginary enemies, and he's been working on this project day and night, hard.
When his vigilance doesn't exactly wreak havoc in the small house where he and Amelia live, Sam is a needy person who won't let his mother sleep. He becomes a terror in the school and he almost kills another child, the daughter of Amelia's sister, Claire, whose patience with the increasingly weary Amelia is running low. The situation is a mess, and Kent really makes viewers hate little Sam about it, especially after little Sam stumbles upon a rather sinister children's book that warns of the household evil influence of a bad man named, yes, The Babadook.
Duration: 95 minutes
11. Saw (2004)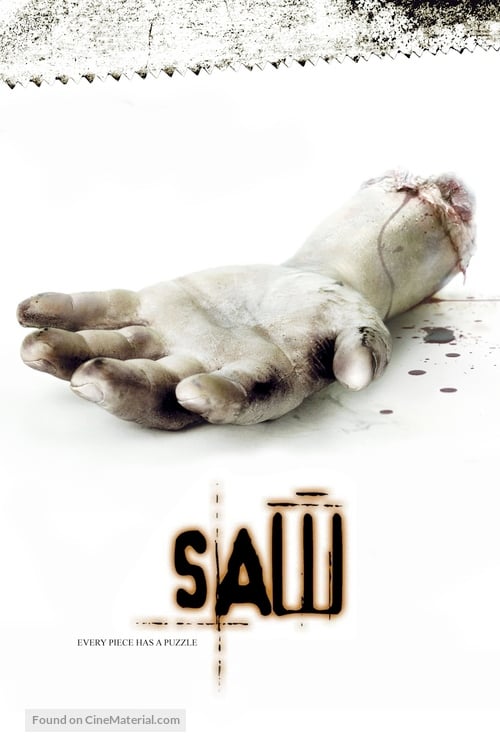 The film relies on a cunning and cunning villain who creates complications for the convenience of the scenario. Named "The Jigsaw Killer", to design elegant puzzles for victims and police. Sometimes it works, like in "The Silence of the Lambs," and sometimes we just feel like we're being toyed with. "Saw" was well made and acted, and did what was expected.
Saw evokes strong emotions of terror and fear, while remaining reasonable. Well, the story is actually impossible or completely fictional, but everything in the film is physically possible. The film is very complex, but very captivating. This film is not made to create the impression of a jumpscare, but, for those of you who are big fans of the thriller genre. Flokq recommends "Saw" to watch to fill your holiday!
*Warning: This film contains a lot of blood and violence.
Duration: 103 minutes
12. The Orphanage (2007)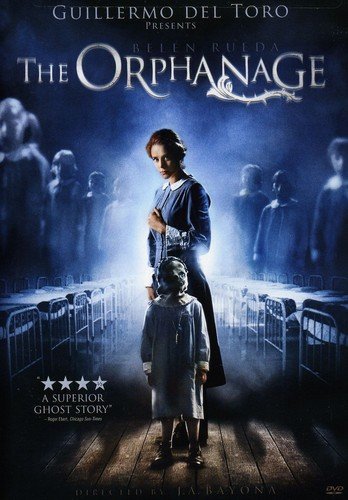 The western horror film "The Orphanage" has every opportunity to descend into constant shock and horror until its ending. The rest waited, anticipating, terrified.
The film centers on Laura (Belen Rueda), who as a young girl was raised in an orphanage before one day being adopted. Now, she has returned with her husband Carlos and their little son Simon to buy an orphanage and run it as a home for sick or disabled children. He had memories here, most of them happy, he believed, but as images began to enter his mind and even his visions, he had a chilling idea of ​​what might have happened to the playmate he left behind on a summer day 30 years ago.
The film, directed by Juan Antonio Bayona and produced by Guillermo Del Toro, is purposefully aimed at an audience with a growing attention span. It persists to create atmosphere, a sense of place, sympathy with the characters, instead of rushing into the "cheap" sensation.
Duration: 105 minutes
13. Host (2020)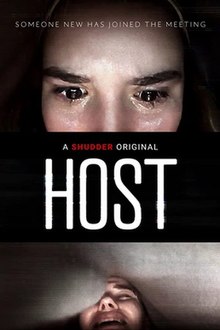 Filmed for 12 weeks and right in the middle of quarantine, Host is a "most 2020" western horror film set to release this year – and will probably remain the "most 2020" film of all time. The film takes place entirely during gatherings between friends via Zoom, the video chat platform launched during quarantine as friends and work look for ways on the Internet to stay connected; all you see is what appears on the chat window screen, in the same vein as other "computer screen movies" such as 2014 horror film Unfriended and 2018 mystery thriller Searching. The coolest thing about Hosts is that everything is done legitimately with all the stars in separate places, dressing up their own sets and learning how to do their own special effects.
At just 57 minutes long – the duration of your average Zoom call – the streamlined and expertly paced hosts by director Rob Savage, give characters plenty of time to comfortably set the scene before starting off frightfully. Haley had wardrobe doors that kept opening on their own, sending brooms and ironing boards to the floor, and another girl setting up a fake background of herself walking into the room and rummaging through her dresser – the kind of stuff you want. know will come into play later.
In Host, girls' big mistake, as with all films that start with guys fiddling with a séance or Ouija board, is not taking it seriously. This film recounts the terror we've all felt this year, even though we know we've done the right thing: You're alone in your home, at the mercy of an unseen criminal, and no one comes. save you.
Duration: 57 minutes
14. Possessor (2020)
The 2020 western horror film, "Possessor", tells the story of a murderer who takes over the mind and body of a person who can approach the victim. It could have sprung from David Cronenberg's imagination and, like the original film, "Possessor" is the cerebral and visceral equivalent. But this film is the work of writer-director Brandon Cronenberg, his son. It depicts gruesome murders in eerie detail as it relentlessly interrogates the experience of inhabiting an alien body.
"Possessor" is a shocking piece that goes from disturbing to stressful with a cruel delivery.
Duration: 104 minutes
15. It Follows (2014)
A teenage girl, screaming in the dark, runs from a quiet house on a quiet street in a quiet suburb. Even though she was scantily clad, it wasn't meant to be exciting. He was gasping for air, terrified gaping, running from something no one else could see. Racing past his father, to his house. He took the car and went into the huge waters. The headlights framed his shivering form as he sat on the beach, the night settling around him.
Seconds later, his brutally mutilated corpse – one leg broken and bent backwards – leaned against the sandy beach. This is the world and the ultimate terror of It Follows. This is a western horror film that you need to watch right now.
This incredible 2014 western horror film from director David Robert Mitchell, sounds scary the first time you hear it. And this movie gives you reason to think about how terrible this would be to play out in real life.
Duration: 107 minutes
16. A Quiet Place 2 (2021)
The world is on the verge of doomsday. A family who just lost their youngest child and their father must now survive among the monsters that lurk while carrying their newborn baby. In between all their conflicts and sorrows, this family must also be able to avoid super strong and fast monsters that can hear the sound of their heartbeats.
A Quiet Place Part 2 is one of the most awaited horror film sequels since the first film in 2018. This sequel tells the story of the origins of the monsters and how the family survived all this chaos. This film itself has a plot that is quite interesting even if you haven't watched the first part. Directed by John Kransinski, you will be invited to join the pounding following the characters with perfunctory equipment to fight fierce space monsters.
17. Us (2019)
Starting from a funny and casual family vacation, to sudden attacks and increasingly confusing oddities continue to occur. The movie 'Us' is a horror-thriller that doesn't just scare you into otherworldly realities. But also with the causes of all your actions that may return to you.
The main character of this western horror film is Lupita O'Nyongo who played the character 'Nakia' in Black Panther (2018) along with Winston Duke who played 'M'baku' in the same film. These two characters are a husband and wife couple who struggle to save their family from all the shocks and dangers of the monsters in the film. You need to follow the whole plot to understand the final scene of the film.
Duration: 116 minutes
18. Ready or Not (2019)
White dresses and flower arrangements are two of the most identical things on a wedding day. Grace is living her Cinderalla story, where she marries her wealthy lover, the Le Domas family. But it is clear that Grace herself is also nervous to face the rich family. In the evening, Grace's whole new family gathers to play with each other as a family tradition.
Grace chooses the Hideout game, and it all looks ridiculous until one of her brothers-in-law mistakenly shoots and kills the employee who was standing by Grace. It was at this moment that Grace realized the game was a manhunt against her.
Seconds later, his brutally mutilated corpse – one leg broken and bent backwards – leaned against the sandy beach. This is the world and the ultimate terror of It Follows. This is a western horror film that you need to watch right now.
'Ready or Not' is directed by Matt Bettinelli-Olpin and Tyler Gillett. This horror-comedy film combines family conflict with the theme of human hunting. Much of the film's silliness comes from the younger generation of the Le Domas family who don't believe in tradition and barely understand how to use a weapon, while the family's oldest matriarch stumbles after the bride with an ax as big as herself. This film has a storyline that is quite easy to understand and has some tense action scenes, which is perfect for your light viewing.
Duration: 95 minutes
19. Clown (2014)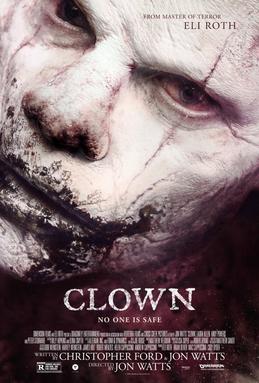 This western horror film is not as famous as the IT horror clown film, but it is no less interesting. The plot of this film tells the origin of the concept of a clown which is not as fun as the entertainer clowns we know today. The horror of this film also comes from a phenomenon that occurs without anyone being able to stop it, resulting in terror for many people around the characters.
Many compliments on this film say cliche themes such as curses, clowns, monsters, and murder used in the story can actually make an original film. If you are bored with the plots of monster movies that have been on the market, you can try watching this movie.
Duration: 118 minutes
20. The Things (1982)
Still with the monster theme, 'The Thing' is a classic western horror film based on the novel by John W. Campbell Jr. This film also has a reboot version that was released in 2011, but both films continue to tell the story of an expedition team that investigates an alien in Antarctica. Problems begin to unfold when the team learns that the alien can 'transform' into any creature by entering the victim's body and replacing every cell in the body with itself, thus taking over the victim's body completely.
If you like horror movies with challenges that will sharpen your mind, The Thing could be your warm-up movie.
Duration: 109 minutes
21. Carrie (2013)
This film is a classic horror based on one of Stephen King's horror novels which takes the theme of horror from parental restraint and the bullying culture of each generation. This western film depicts a shy girl who is cared for by her very conservative and old-fashioned mother who refuses to teach Carrie things like menstruation. Unaware of menstruation, all of Carrie's bullies film a panicked Carrie with her own blood and spread the footage.
Their bullying didn't stop there and it only got worse. Until one day, Carrie took her revenge.
Duration: 99 minutes
22. Jennifer's Body (2009)
What is unique about one of the western scary movies is the movie monster. While most horror films rely on the reaction of a female character who is afraid of a monster or a killer who becomes the film's antagonist, 'Jennifer's Body' uses the female character Jennifer as a monster who terrorizes and preys on the men around her.
The main plot of this movie is an unhealthy friendship between women, where one friend is more dominant and suppresses the other, and is packaged into a horror film with the horror as their main conflict. You may be impressed by the beautiful visuals of Megan Fox as Jennifer, but this film also promises horror scenes that are no less scary than other horror films.
Duration: 102 minutes
23. Warm Bodies (2013)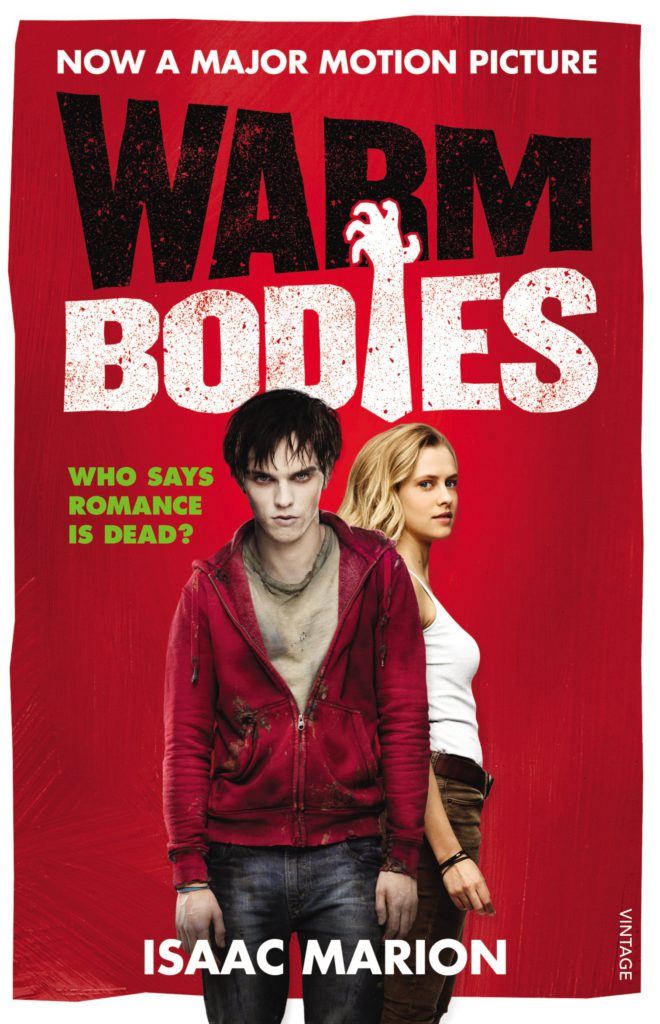 Although it falls into scary movies category, 'Warm Bodies' also uses the comedy and romantic genres where a zombie falls in love with a woman and saves her from other zombies. This film is also different from zombie films in general because most of the plot of this film is told from the point of view of R, the male zombie character who falls in love.
This film is produced by Jonathan Levine and at first glance looks like a combination of the zombie movie 'I am Legend' with the drama of Romeo and Juliet. Namely forbidden love between two hostile camps. Nevertheless, this film seems to have more hope for the future of these two different worlds.
Duration: 98 minutes
24. Bird Box (2018)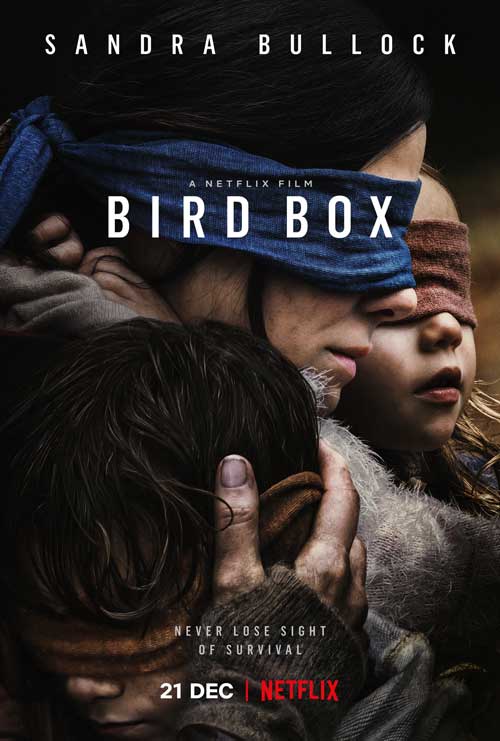 Once a meme trend, Bird Box is one of the most original western scary movies on Netflix. Although it is quite similar to A Quiet Place, Bird Box is more challenging because the characters in this film will be immediately devoured by monsters if they see the monsters. The film's main character, Malorie Hayes, must take her two young children to safety with their eyes closed and a clue bird in a box. If you were Malorie, how far could you go blindfolded without anyone's help?
Bird Box is directed by Susanne Brie who manages to bring out the horror and danger of the monsters without showing the monsters at all. This film is more suitable to watch together because of the many gripping sounds and the tension of the situation that is always ready to grip you.
Duration: 124 minutes
25. Velvet Buzzsaw (2019)
This is one of scary movies that discusses human greed and selfishness which literally comes to humans themselves. 'Velvet Buzzsaw' is a scary movie that takes art as the main theme, is spiced up with the personal conflicts of the characters in it, and ends it all with a symbolic ending. This western horror film is perfect for those of you who can follow a calm storyline.
Duration: 113 minutes
26. Scream 5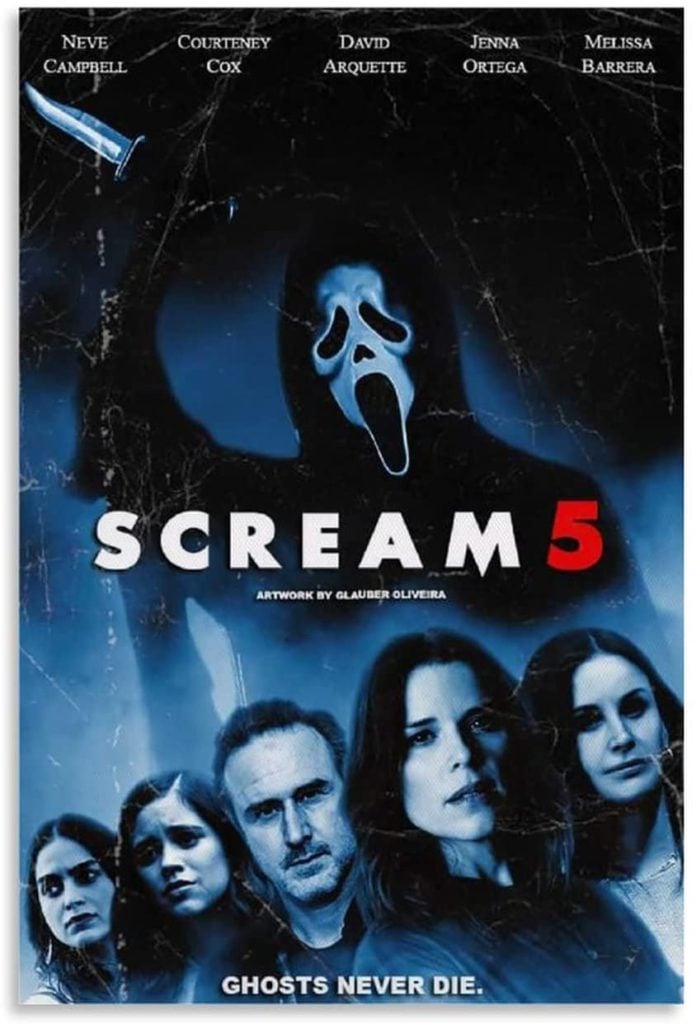 This scary movie is the fifth instalment of the slasher Scream franchise featuring names such as Neve Campbell, David Arquette and Courteney Cox. In addition, this film also features several additional names such as Melissa Barrera, Mason Gooding, Jenna Ortega and Jack Quaid. Scream 5 tells the story of a new mysterious assassin who wears a Ghostface mask. He then terrorized several local teenagers, as told in previous films. The film debuted in 1996 and was directed by Wes Craven and written by Kevin Williamson. It was the first film not to be directed by Wes Craven after his death in 2015 and was replaced by Matt Bettinelli-Olpin and Tyler Gillett. The script for the film was worked on by James Vanderbilt and Guy Busick. The film premiered in the United States on January 14, 2022.
27. Orphan: First Kill
This is one of scary movies that tells the story of a woman named Leena Klammer who manages to escape from an Estonian psychiatric facility. Leena then travels to America and disguises herself as Esther Coleman, the missing daughter of a wealthy family. But the problems did not stop there, when he disguised himself as Esther, he had to deal with a mother who tried hard to protect her family members. The film was directed by William Brent Bell and written by David Coggeshall. The film premiered in the United States on January 28, 2022.
28. Texas Chainsaw Massacre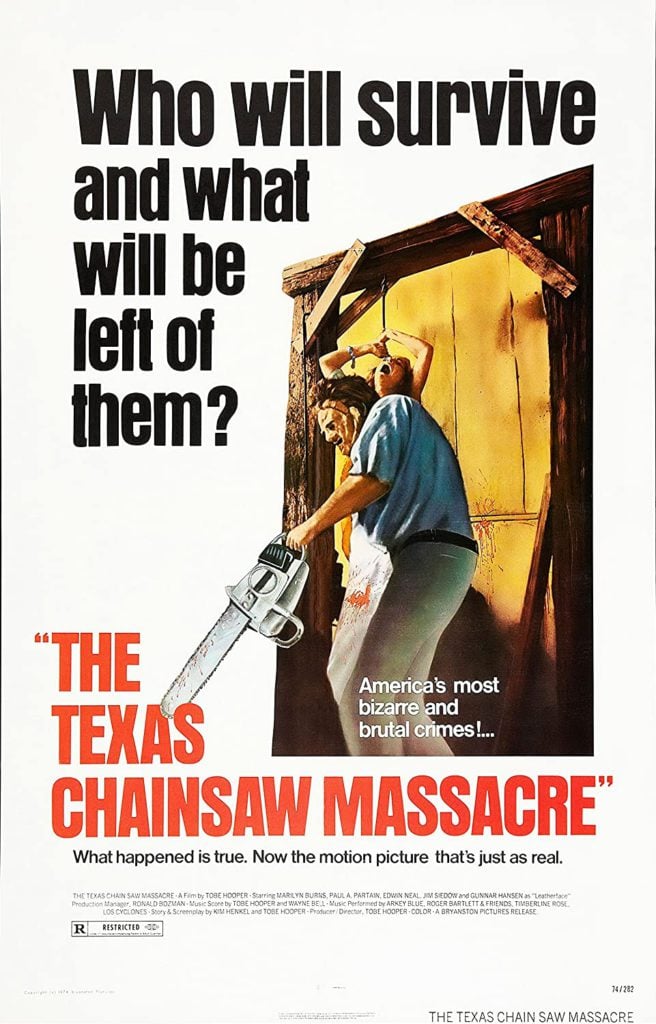 It is the ninth scary movie in The Texas Chainsaw Massacre which has been released in 1974. It is a direct sequel to the first film. This film takes place five years after the events in the first film, which this time tells the story of Leatherface who disappeared and there was no news and no one knew of his whereabouts. The film then continues with a group of people who want to build a new business in the city of Harlow, Texas, namely Melody, Lila, Dante, and Ruth. Everything seems to be going smoothly until they end up staying at the residence of Leatherface, the serial killer. The director of this film is David Blue Garcia and the screenwriter is Chris Thomas Devlin. The film premieres on Netflix America starting February 18, 2022.
29. Halloween Ends
This is one of the scary movies from the Halloween franchise is part of Universal Studios' production set four years after the events of Halloween Kills (2021). This film tells the story of Laurie Strode who after losing her daughter, Karen, takes revenge on serial killer Michael Myers. He was assisted by his grandson, Allyson Nelson, in carrying out this mission. This is the final part of David Gordon Green's Halloween trilogy, which is set to hit theatres on October 14, 2022.
So, those are the 29 best scary movies to watch during #stayathome. Have fun! Make sure to watch this with someone, not alone. Check other recommendations on our blog site.
---
Butuh rekomendasi film lebih banyak lagi? Artikel ini akan membantu Anda!