Tangerang is a growing Jabodetabek city that continues to attract vacationers and business travelers alike. Therefore, it's no wonder that serviced apartments begin popping up alongside hotels. They line up along main roads in Bintaro, Karawaci, BSD, and the Gading Serpong Area, alongside malls and business centers. Not to mention, Tangerang has its tourist attractions that are perfect for short vacation getaways
Read also: Best Serviced Apartments in Bintaro
When in Tangerang: Things to Do
When in South Tangerang: Things to Do
Here, we gather a list of serviced apartments in Tangerang, both under the management of hotels and hospitality companies.
1. Fika Rooms @ Skandinavia Apartment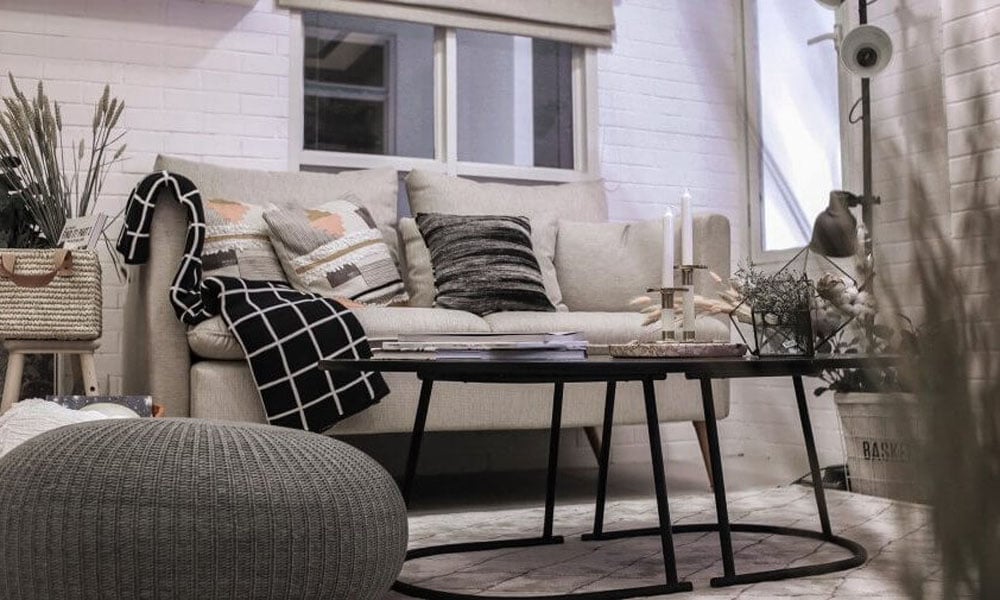 Fika Rooms is a condotel service from the developer of the Skandinavia Tangcity Apartment in Tangerang. It's a convenient way for Skandinavia apartment owners to rent that unit out without having to worry about maintenance and housekeeping.
Fika Rooms offers serviced apartments fully furnished in Scandinavian furniture. It's in the Skandinavia Tangcity Apartment, which is part of the TangCity Superblock on Jalan Sudirman.
Its position by the main road means you can get to tollways that connect you to other Jabodetabek areas and the Soekarno-Hatta International Office. It's also not too far from Tangcity Business Park, making it the ideal stay for business travelers.
The next-door TangCity Mall has everything you need for shopping and entertainment. We also recommend the nearby Modernland shophouses, which include popular restaurant chains.
The apartment itself has a tropical swimming pool, a children's playground, a fitness center, and a Fika Corner outdoor area where you can hang out and enjoy the breeze.
Your unit will also come with a base home theater system, electronic door lock, av-intercom, and a spacious, Scandinavian-styled bathroom with marble.
Address: Jalan Jend. Sudirman No.1 Cikokol, RT.001/RW.005, Babakan, Kec. Tangerang, Kota Tangerang, Banten 15118
Monthly rental price: Studio starting from Rp6.700.000,00/month
2. Aviary Hotel Bintaro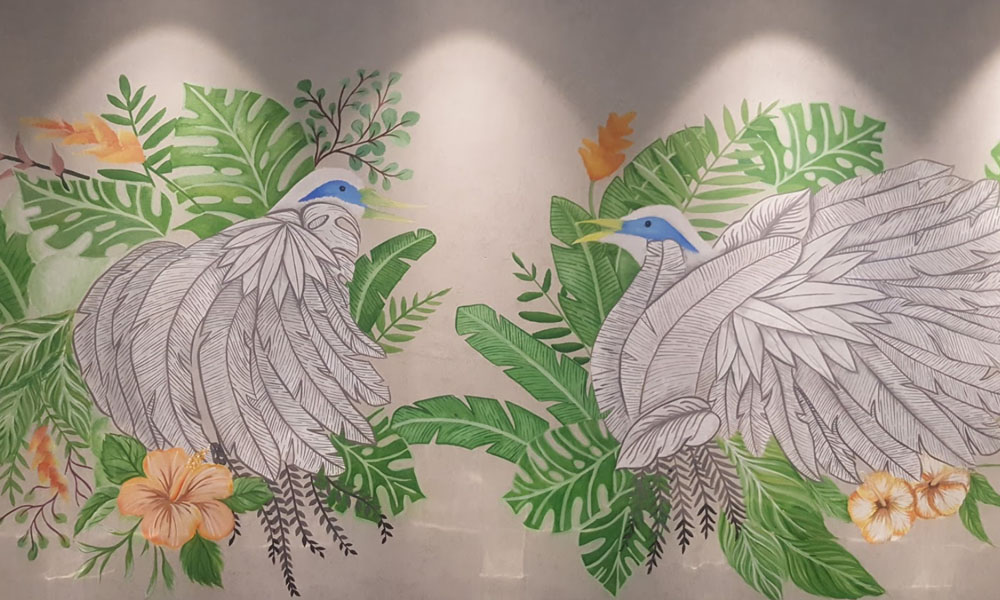 Aviary Bintaro combines the concept of hotel suites and serviced apartments in a tropical, resort-like environment that centers its aesthetics around birds of paradise. It's right by the Boulevard Bintaro main road, which can lead you to the Ciledug 3 Toll Gate, and thus into Jakarta.
Unlike other apartments in this list, Aviary Bintaro is closer to tourist attractions than business districts. Examples include Lot 9 (dog park and instagrammable restaurant), Tanah Tingal (a serene kampung environment), and Pasar Malam Bintaro (a vibrant night market).
The Aviary Bintaro is only 18 minutes away from Alam Sutera, which has IKEA, Pet Kingdom animal park, and Pasar 8 culinary night market. A little far away is BSD City, with AEON Mall. If you're thinking about jogging there in the morning, we recommend that you drop by Pasar Modern BSD for breakfast.
There are several malls around the apartment you can choose. There's the Bintaro Jaya Xchange and Living Plaza Bintaro. Also nearby is the Lotte Mart Bintaro, where you can feast on ready-made Korean street food.
Aviary Bintaro has in-site facilities such as a kids' mini-playground, a swimming pool, a fitness center, and their Aviary Spa & Message. It also has a Starling Eatery, with its delectable cuisine and artistic cocktails.
We especially recommend this apartment for large groups of family or friends looking for a weekend staycation.
Address: Jln. Boulevard Bintaro Blok B7, Jl. Raya Pd. Aren No.3A, Pd. Jaya, Kec. Pd. Aren, Kota Tangerang Selatan, Banten 15220
Nightly rental price: Junior Flat 1 Bedroom starting from Rp1.141.200,00
3. Kasira Residence
Kasira Residence is a low-rise serviced apartment that also functions as a mixed kost (dormitory) for married couples and students or employees whose activities center in Bintaro.
It's less than 20 minutes away from toll gates Ciledug 3 and Ciputat Toll Gate 1, so you can easily get to South Jakarta or Soekarno-Hatta International Airport.
The serviced apartment is perfect for families visiting their sons or daughters studying at STAN (in seven minutes) or Universitas Islam Negeri Syarif Hidayatullah (in less than 30 minutes). Then they can unwind at nearby holiday destinations like Tanah Tingal, Menteng Park Bintaro, or the Pasar Malam Bintaro night market.
The closest malls around are Plaza Bintaro, Living Plaza Bintaro, and Bintaro Jaya XChange. You can also go a little further and arrive at BSD City, which has malls like AEON Mall and The Breeze.
Kasira Residence has internal facilities such as a fitness center, elevators, and a rooftop that offers an excellent nighttime view of Tangerang.
Address: Jl. Unta Raya No.19, Pd. Ranji, Kec. Ciputat Tim., Kota Tangerang Selatan, Banten 15412
Nightly Rental Price: Deluxe starting from Rp3.000.000,00
4. Aeropolis Residence Apartment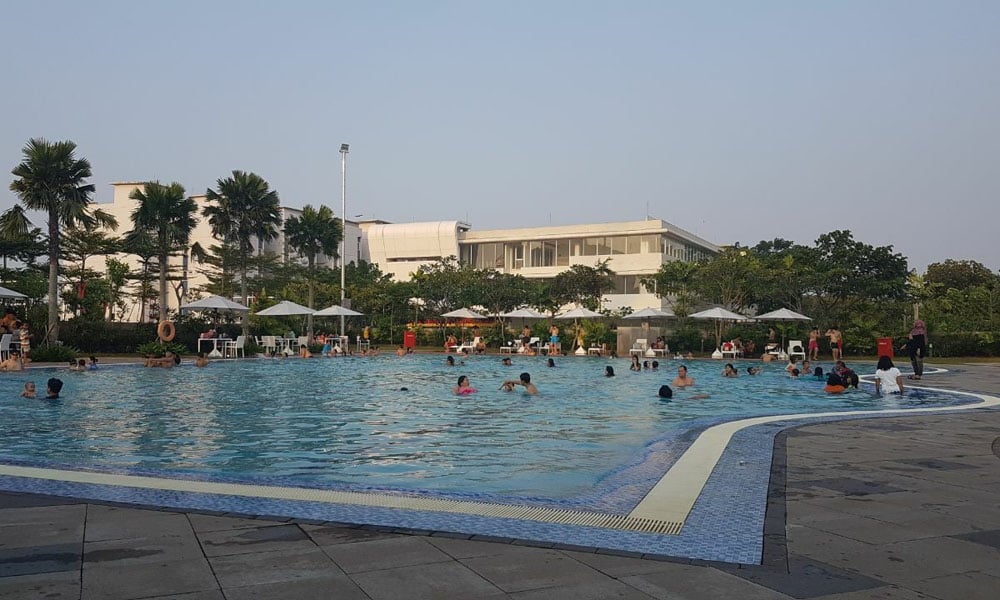 Aeropolis Residence Apartment (shortened to Aeropolis) is an apartment that's right by Soekarno-Hatta International Airport. It joins hands with Travelio, RedDoorz, OYO, and other hospitality chains to manage their serviced units.
Due to its closeness to Soekarno-Hatta International Airport, it's perfect for business travelers or vacationers needing a short-term stay before or after a flight.
It's immediately accessible from the Prof. Sedyatmo tollway after following along the Soekarno-Hatta South Perimeter road, connecting it quickly to North Jakarta.
The apartment is also convenient for those who work at the airport or the nearby Cengkareng Business Center. Nowadays, the Cengkareng area is attracting investors from outside and within the country. Therefore, it's best to consider staying in Aeropolis to seize those opportunities.
There are shopping arcades, minimarkets, and street markets, around the apartment. But the closest shopping malls around Aeropolis are the Bandara City Mall and Airport Hub, which have extensive shopping and dining choices.
Aeropolis has in-site restaurants and cafes, function rooms, ATM centers, minimarkets, a fitness center, and a swimming pool. There is also a daily shuttle bus that can drop you off at the airport daily.
Address: Jl. Marsekal Suryadarma No.1, RT.001/RW.007, Neglasari, Kec. Neglasari, Jakarta, DKI Jakarta 15129
Monthly Rental Price: Studio starting from Rp2.000.000,00
Serviced apartments in Tangerang have a diverse price range, from affordable units you can rent monthly to sophisticated suites for a dreamy staycation. To help hunting for serviced apartments, keep a sharp eye out for the best deals that suit your needs!