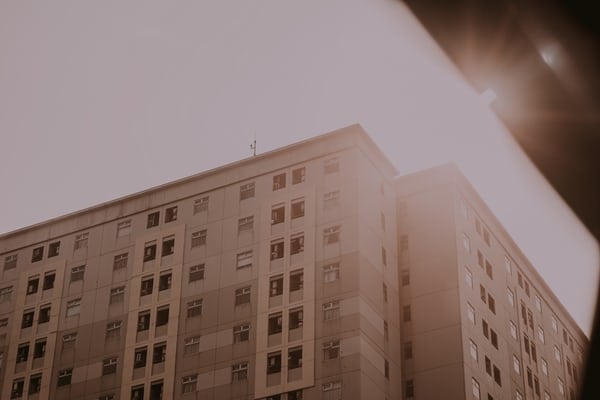 Settling Down
Here Are 4 Apartment with Luxury Facilities in Setiabudi
Living in an apartment is certainly a distinct advantage for its residents. Moreover, the apartment provides a variety of complete and exclusive facilities. There are many choices of apartment with these facilities in South Jakarta, especially in the Setiabudi area.
Apartment spread across Setiabudi on average have premium facilities, which are equivalent to 5-star hotel facilities. Indeed, the rental price is much higher than the average apartment with standard facilities. However, with the good facilities offered, it will certainly make residents feel more at home.
Therefore, Flokq has compiled 4 apartments with premium facilities in the Setiabudi area. Come on, let's take a look!
Check out apartments for expats in Central Jakarta here.
1. Setiabudi Residence
This residence has types of 1BR, 2BR, and 3BR. Residents can choose the type of housing according to their needs. The location of this apartment in Setiabudi certainly doesn't need to be asked again. The location is very strategic, close to the golden triangle of Jakarta. In addition, residents can reach well-known shopping centers such as Grand Indonesia and Plaza Indonesia in less than 30 minutes.
Luxurious facilities offered include a swimming pool, children's playground, laundry service, fitness center, sky lounge, ATM center, a restaurant in the apartment area, as well as a 24-hour security system equipped with CCTV. If you want to relax for a while after work, you can use the jacuzzi which is located not far from the swimming pool.
This residence is perfect for residents who prioritize the convenience of facilities.
Address: Jl. Setiabudi Selatan Raya No.1 Karet Kuningan Setiabudi South Jakarta City, Special Capital Region of Jakarta 12940
Price per month: Starting from IDR 15 million
2. Setiabudi Sky Garden
The next apartment in the Setiabudi area is no less interesting than the previous one. Due to its strategic location, this apartment is only a few minutes from offices and embassies in the South Jakarta business district. This residence provides a luxurious and elegant concept to its residents.
The facilities offered are extraordinarily luxurious, such as a fitness center, swimming pool, jogging track, ATM center, cable TV, laundry service, high-speed internet, 24-hour security system, and CCTV cameras. For residents who want to stay in shape, they can use the tennis and basketball courts, as well as the fitness center provided in this apartment.
However, one of the most unique parts of this residence is that it is surrounded by lush gardens, creating a cool and beautiful atmosphere. This vertical residence is suitable for expatriates and executives who work in the golden triangle area of ​​Jakarta.
Address: Jl. Setiabudi Raya No.2, Karet, Setiabudi District, South Jakarta City, Special Capital Region of Jakarta 12920
Price per month: Starting from IDR 16 million
3. Puri Imperium
The next Setiabudi apartment is Puri Imperium. Located in the Golden Triangle area of ​​Jakarta, this residence is highly recommended for those who work in Sudirman-Thamrin, Mega Kuningan, Gatot Subroto, and Senayan. If you work in one of these areas, then you don't have to worry about being late for work. Residents can easily fulfill their daily needs because they are surrounded by various entertainment and shopping centers such as Lotte Shopping Avenue and Kota Kasablanka Mall.
Luxurious facilities are ready to pamper their residents. A swimming pool, gym, basketball court, and tennis court are available in the 28-floor apartment. In addition, this residence also provides other premium facilities, such as a spa, jacuzzi, BBQ area, green open space area, and a 24-hour security system. Mini-markets available around this apartment make it easier for residents to meet their urgent needs.
With all the advantages it has, this apartment is not only suitable for the upper-middle class, but also suitable for expatriates who want a comfortable place to live in the middle of Jakarta.
Address: Jl. South Rasuna Park, RT.17/RW.1, Menteng Atas, Setiabudi, RT.6/RW.2, Guntur, Setiabudi District, South Jakarta City, Special Capital Region of Jakarta 12960
Price per month: Starting from IDR 8 million
4. The Verde
Located in the central business district in Setiabudi, this apartment is close to several embassies and offices. In addition, residents have access to entertainment centers such as Epicentrum Walk and Plaza Festival.
This residence provides a spacious garden, 24-hour access to a swimming pool outdoor equipped with a sitting area, a whirlpool, and a fitness center. There is also a jogging track, aerobics class in a tropical garden, yoga, and pilates. You can find all these sports facilities in The Verde.
Above all, there's a sauna that you can use to unwind and stress after a hard day. Residents are made happier with the BBQ area. This area can be shared with friends and family to spend time together. The security of this apartment is guaranteed because it is equipped with CCTV, 24-hour tight security, a private lobby, private lifts, balconies in each unit, security video calls, and a large parking area.
In addition to offering luxurious and exclusive residences, residents can also find many interesting places around this apartment. Cafes scattered in the apartment area are a suitable place to enjoy coffee or just hang out with family and friends.
Address: Jl. H. Cokong No. 3 Kav 6, RT.3/RW.1, Karet, Setiabudi District, South Jakarta City, Special Capital Region of Jakarta 12920
Price per month: Starting from IDR 29 million
Check out a list of apartments near nightclubs in Kemang here.
Well, those are 4 apartment recommendations in the Setiabudi area with premium facilities. Have you found the one that fits your heart? If you have, let's book now with Flokq!
RENT YOUR DREAM APARTMENT HERE