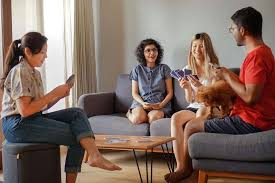 Settling Down
Share Apartment Jakarta: Ultimate Guide and Recommendations!
Share apartment jakarta is one of the right choices, especially for those of you who live and work in Jakarta. Most of the apartments are built in strategic locations close to office buildings, this can help you to go to work easily without having to be stuck in traffic for a long time.
But unfortunately, the cost of renting an apartment, especially in the city center, is quite high. For those of you who have a limited budget but want to have a modern and dynamic residence, you can try the apartment sharing concept as a smart choice to rent an apartment at an affordable price.
What is Share Apartment Jakarta?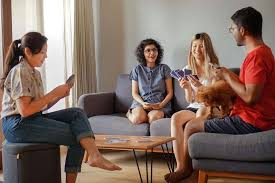 Share apartment Jakarta is one way you can get the best housing at affordable prices. The concept of sharing an apartment is basically the same as renting an ordinary apartment, but this time you need to live with other people to share an apartment unit and of course you are willing to pay the rent together.
By sharing an apartment, each occupant will still get a private bedroom. Meanwhile, other facilities such as the kitchen, living room and bathroom will be shared. In addition, all residents can also bear the costs of maintenance and daily necessities.
Considerations before Share Apartment jakarta
For some people, sharing an apartment may be a new thing. For that, there are a number of things that you must pay attention to before deciding to share an apartment so that you can live comfortably.
1. Location
Location is an important factor in choosing Jakarta apartment sharing. Try to rent an apartment that is strategically located and has easy access. The closer the apartment is to your office, the better it will be to save money, time, and energy. Also pay attention to whether there are places to eat around the apartment, ATMs, minimarkets, and several other important places.
2. Apartment Furniture
Apartments generally have basic furniture such as tables and sofas, so you need to determine whether to rent an apartment with or without furniture as needed. The advantage of apartments with furniture is that they are more practical, while apartments without furniture are usually cheaper.
3. Quality Check
Before renting share apartment Jakarta, make sure you check the condition of the apartment carefully. Walls, ceilings, windows, and several other parts are important to check so that you don't have to spend on repairs later on.
4. Extra Room Keys
If you decide to share a Jakarta apartment, remember to ask for the room key for each occupant and the apartment key from the owner. It is important to respect each other's privacy.
5. Costs
You need to be careful about rental fees so you don't experience losses. Find apartments with rental prices that are commensurate with the facilities, and make sure you get a copy of the rental. For sharing apartments in Jakarta, you should first discuss the rental costs with your housemates.
Benefits of Share Apartment jakarta
Apart from being located in a strategic location and offering modern housing, sharing apartments in Jakarta also has several other benefits that you can experience. Here are some of the advantages of apartment sharing:
1. Cost-Saving
Sharing Jakarta apartments allows you to save on rental costs. Usually, apartments in Jakarta type 2BR or 3BR are set at a fairly high price. For some people, high rental costs are quite an obstacle in the process of renting an apartment.
By sharing an apartment, the rental fee is divided based on the number of residents so that each will pay far less than paying for everything yourself. In addition to basic rental costs, apartment sharing can also be used to share apartment maintenance costs and daily necessities.
2. Housemates!
A person who lives with you to share a Jakarta apartment is a housemate or commonly called a housemate. Uniquely, you can live with friends or relatives that you have known before, or someone you have not known before. Thus, of course you will have new friends.
The benefit of having a housemate is that you can make it a place to share joy and sorrow. You and your housemates will have plenty of time to spend together at home, and talk about a lot of things so you won't feel bored and lonely.
3. Chores Distribution
Having housemates means that all residents will also carry out the responsibility of housework, especially matters of maintaining cleanliness. Of course you and your housemates need to discuss this first to determine the responsibilities of each occupant in keeping the apartment clean.
Recommendations for Share Apartment Jakarta
Although sharing Jakarta apartments can be found easily, you certainly want the best place for your home, right? Here we present apartment recommendations for sharing apartments in Jakarta:
1. Senopati Apartment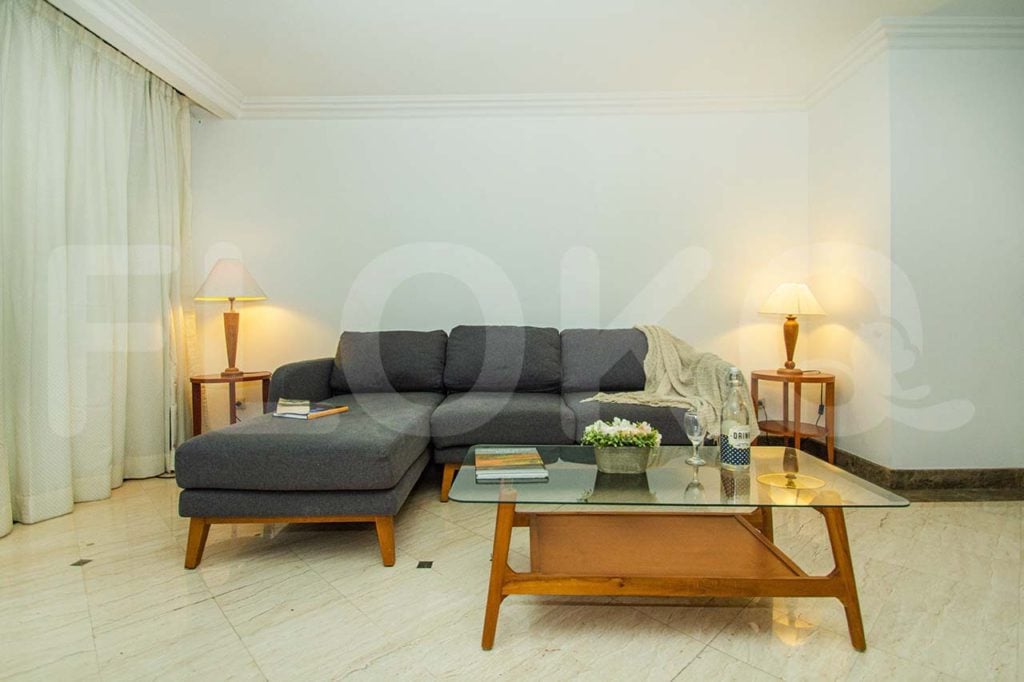 The first is Senopati Apartment, located in the Senopati area, South Jakarta which is famous as a cool area in Jakarta. Supported by easy access to the city center, making Senopati Apartment the right choice for sharing apartments in Jakarta.
The units at Senopati Apartment have an area of ​​up to 180 square meters and are free of maintenance fees. Each available unit comes with complete furniture, modern facilities and a strong and clean apartment condition.
Click here to rent Senopati Apartment monthly
2. Bellagio Residence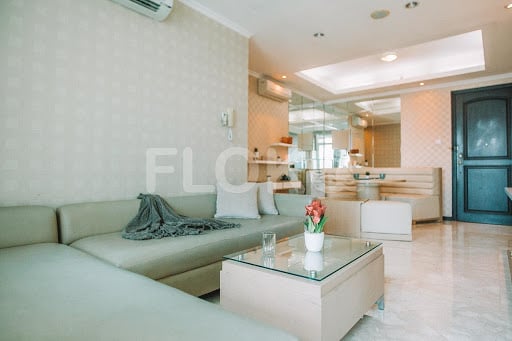 Next is Bellagio Residence which is located in the Mega Kuningan area, South Jakarta. The units in this apartment are available in a choice of types 1BR, 2BR and 3BR with an area ranging from 56 to 400 square meters. Comes with complete furniture and unique interiors, Bellagio Residence offers free maintenance costs.
Bellagio Residence is in a strategic area close to office buildings, embassies and shopping centers. By sharing the Jakarta apartment at Bellagio Residence, you will have easy access to a variety of fun activities.
Click here to rent Bellagio Residence monthly
3. Parama Apartment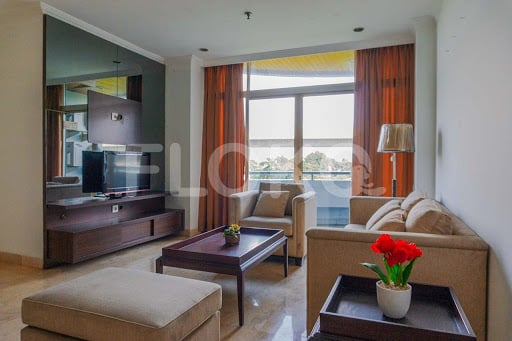 Parama Apartment is located in TB Simatupang, South Jakarta. This residence is a simple but comfortable residence. With unit areas ranging from 125 to 276 square meters, this apartment offers free maintenance costs.
Located in a strategic area, Parama Apartment has easy access to transportation, close to malls, museums and golf courses. The supporting facilities that you will find at Parama Apartment are a swimming pool and tennis court.
Click here to rent Parama Apartment monthly
4. Taman Rasuna Apartment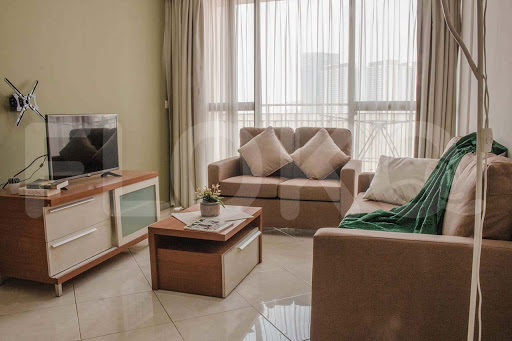 Taman Rasuna Apartment is located in the Rasuna Said area, South Jakarta, and is the oldest and largest apartment complex in Jakarta. The units available in this apartment have an area ranging from 57 to 99 square meters, with types 1BR, 2BR and 3BR and come with complete furniture.
The Jakarta sharing apartment at Taman Rasuna Apartment is also equipped with free maintenance fees. Other facilities at Taman Rasuna Apartment are a swimming pool, gym, basketball court, tennis court, jogging track, restaurant, ATM to children's playground.
Click here to rent Taman Rasuna Apartement monthly
5. Puri Casablanca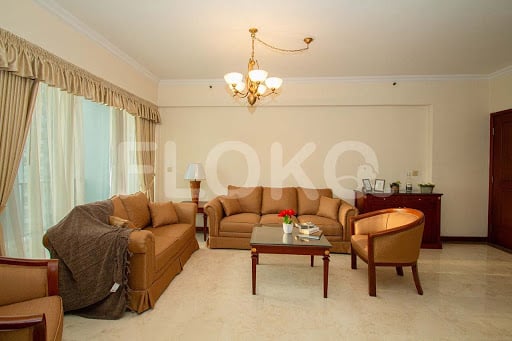 The last is Puri Casablanca which is located in Tebet, South Jakarta. Apartments at Puri Casablanca are 70 to 110 square meters in size and are free of maintenance fees. Located in a strategic area, this apartment is surrounded by malls, recreation areas and museums.
To increase comfort and support a healthy lifestyle, Puri Casablanca is equipped with other supporting facilities such as a tennis court, golf course, jogging track, gym and swimming pool.
Click here to rent Taman Puri Casablanca monthly
So that's brief information about share apartment Jakarta and also recommendations for the best apartment choices for you to start a new experience with apartment sharing.
---