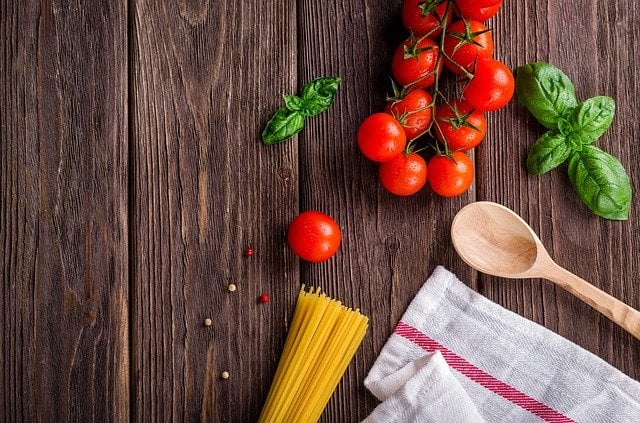 Others
10 Recommendations of the Best Solaria Menu for You to Try!
Solaria is a fast food restaurant from Indonesia. Known for its affordable prices, Solaria has a vast menu of delicious food and drinks that tastes good for Indonesians. You can find Solaria restaurants in various cities, ranging from Jakarta, Surabaya, Bali, Makassar, and other cities in Indonesia. The location of Solaria is usually located in a shopping center or mall. The place and vibe in Solaria are also comfortable, clean, so it is suitable for gathering with friends and family. The Solaria menu is ideal for all ages. Here are 10 Solaria menus that we recommend and also many people's favorites!
1. Chicken Mozzarella
Chicken Mozzarella is a delicious chicken and mozzarella dish. This solaria menu is famous for its unique taste. This meal can be enjoyed with rice or french fries. Delicious sauces and salads are also available, along with Chicken Mozzarella.
2. Seafood Fried Vermicelli Seafood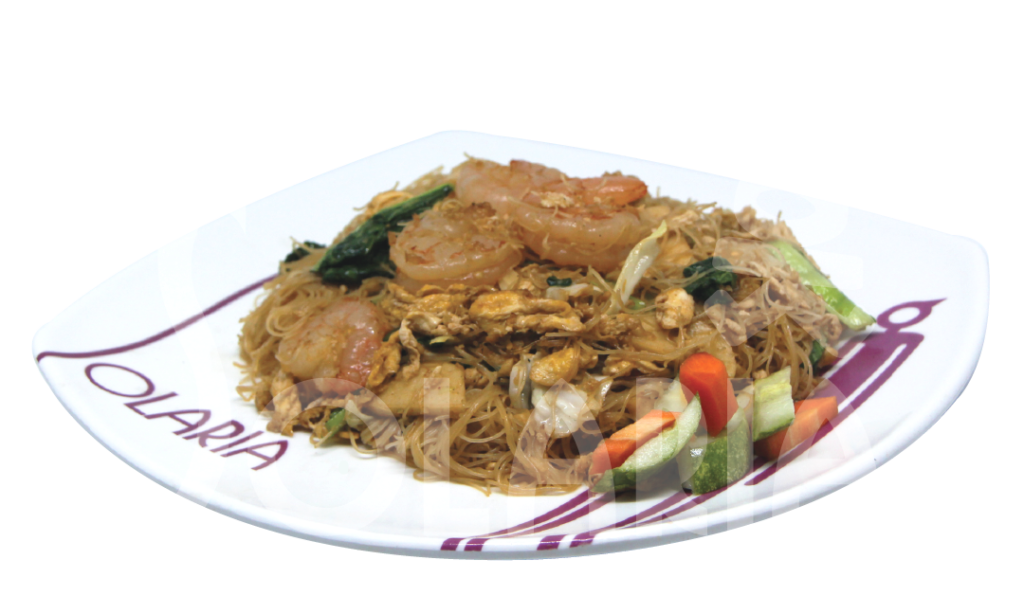 Fried Vermicelli is one of the best sellers in Solaria. The vermicelli has a consistently delicious taste from the past until now. The vermicelli is just right, not too hard, and not too mushy. Toppings include seafood, mustard greens, and fresh pickles. Chicken vermicelli is also available other than seafood.
3. Fish Fillet Rice
You should also try fish fillet rice as one of the Solaria menus. This fish fillet menu is famous for being tender and delicious. There is sweet and sour seasoning to add to the delicacy. The choice of types of fish fillets also varies. Variations include butter-fried fish fillet rice, sweet and sour fish fillet,m, to rica-rica fried fish fillet.
4. Fu Yung Hai Rice
Fuyunghai is a fusion of Indonesian cuisine with Chinese cuisine. The ingredients consist of a chicken egg filled with vegetables and pieces of chicken meat, doused in a sweet and sour sauce. Fu Yung Hai in Solaria is thick but still soft inside. This menu is also cooked together with peas in Fu Yung Hai sauce and other stir-fried vegetables.
5. Solaria Spicy Chicken Noodles
This noodle uses chopped chicken along with fresh greens. Perfect for lunch with friends. Solaria Chicken Noodles are sumptuous, delicious, and healthy.
6. Ifumie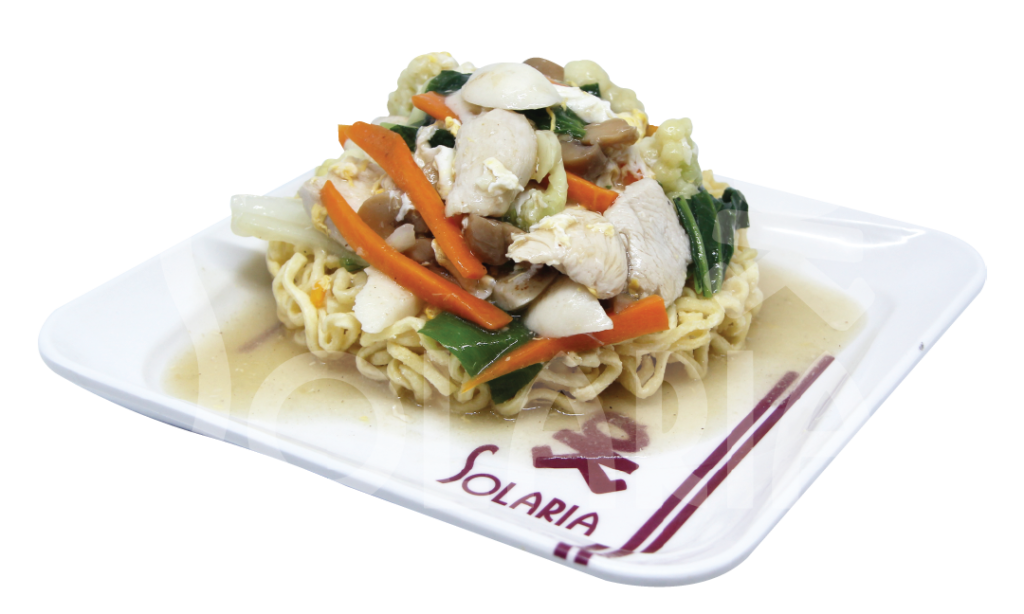 Ifumie is one of Solaria's menus that is very unique because the noodles are fried, not boiled. The combination of crispy noodles with stir-fried vegetables is very delicious, and the combination is just right. Ifumie Solaria consists of deep-fried noodles, then doused with vegetables, meatballs, chicken, and eggs with a bit of gravy. You can also add rice to the ifumie.
7. Fried Rice
Fried rice is Solaria's menu which is also a favorite apart from fried noodles. Solaria fried rice has many good reviews from visitors. The choice of fried rice also varies from smoked beef fried rice, smoked chicken fried rice, seafood fried rice. Solaria fried rice is famous for being non-greasy and adding vegetables.
8. Chicken Cordon Bleu
Solaria also provides food from other countries, not only Indonesian food. Chicken Cordon Bleu is a dish consisting of chicken meat containing smoked beef and mozzarella cheese. This solaria menu is famous for its crispy chicken on the outside and soft mozzarella cheese on the inside. You can enjoy this menu with rice or fried potatoes.
9. Kwetiau
Kwetiau Solaria has a lot of toppings and vegetables. The price offered is also relatively cheap compared to the portion that is quite a lot. Choices of kwetiau include boiled kwetiau, fried, kwetiau seafood to boiled kwetiau seafood.
10. Chicken Soup
The chicken solaria soup, is reminiscent of home cooking. The chicken solaria soup is warm when served, just like enjoying chicken soup at home. This menu is served with white rice, so it will taste more delicious. Have you decided what Solaria menu to try? or want to try them all? Just go to the nearest Solaria, or you can also order online and have it delivered to your home.
Read also: 7 Pizza Hut Delivery Menu Recommendations: Enjoy The Great Pizza Hut Taste from Home!