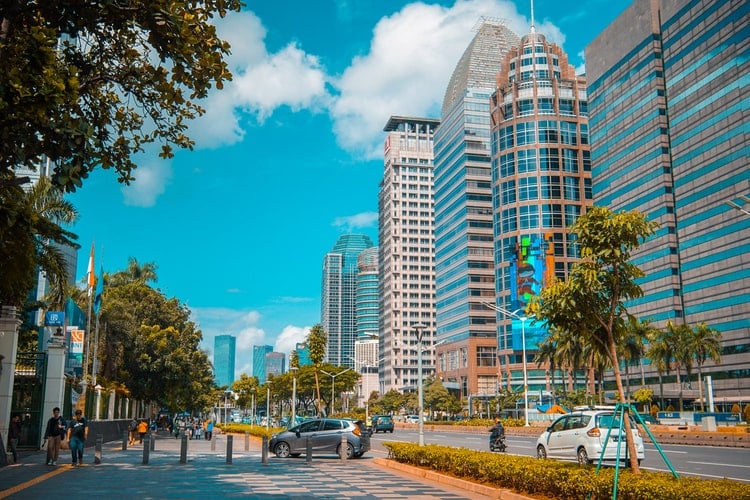 Others
5 Recommendations for South Jakarta Apartments that are Suitable for Expats
Strategic location is one of the most important factors for expats who are looking for an apartment. Moreover, South Jakarta is an area where young executives, professionals, and expatriates gather to work. In addition, many young executives and expatriates choose South Jakarta apartments to be their residences.
Because the complete facilities and strategic location make it easier for newcomers to meet their daily needs. Also, locations that are close to public transportation have a clearer path to travel to a place. So that expatriates and newcomers will not get lost if they go alone.
Here are the recommendations for South Jakarta apartments that are suitable for expats!
1. Senopati Apartment
The apartment, which is located in the South Jakarta area, is famous for its various hangouts and easy access to various areas in the city center. The green and leafy environment make it even more comfortable if you have to travel. With a neo-classical feel combined with traditional Indonesian designs, this apartment offers abundant comfort for its residents. Each unit is complete with a kitchen, living room, private bathroom, to a widescreen television with popular satellite air.
As a pioneer of prestigious residences in this neighborhood, Senopati Apartments is experienced in providing the best service for its residents. Comfort and safety are the top priorities for residents. You can enjoy the apartment's pool facilities surrounded by greenery to relax. In addition, it is also close to the Sudirman area and the Kuningan Business Center. You only need a 10-minute drive from Senoparti Apartments to one of the classy shopping centers, such as Pacific Place, or Senayan City. There you can find all your monthly to daily needs at the supermarket. Or if you need something urgent, you can walk 400 m to get to the minimarket.
Address: Jl. Senopati No. Kav. 41, RT.8/RW.2, Senayan, Kec. Kby. New, City of South Jakarta, Special Capital Region of Jakarta 12190.
2. Kemang village
Located in Kemang, South Jakarta, Kemang Village is an exclusive apartment complex in one of the most luxurious residences with complete facilities. Both in the apartment and in the surrounding environment. This area is quite integrated with hotels, shopping centers, schools, and country clubs. Built from seven luxurious towers, each equipped with high-quality facilities for its residents with beautiful city views. One of the best advantages if you live in Kemang Village is that you only need to walk to get to Lippo Mall Kemang. In addition, Kemang Village also offers the best services for its residents, such as several international schools and hospitals within close proximity.
In addition, the facilities in this apartment environment are also very ideal. This apartment has a variety of exclusive facilities, ranging from a fitness center, swimming pool, jogging track, and technical and basketball courts. Not only that, as a resident you also have the advantage of the right to use the multipurpose room available for events or business meetings. This multipurpose room has various facilities in each tower. Known as a friendly place for expatriates, this area also has a variety of quality restaurants that vary from international to local food.
Address: Jl. Prince Antasari No.36, RT.14/RW.5, Bangka, Kec. Mampang Prpt., City of South Jakarta, Special Capital Region of Jakarta 12150.
People also read: 5 Recommended 1BR Apartments Jakarta to Rent!
3. The Wave
Middle-class South Jakarta apartments consisting of two towers, Coral and Sand. Its strategic location gives you the advantage to support your daily life. Each unit has windows and a balcony so you can enjoy fresh air and sunshine every day. Various basic facilities are available quite complete in this apartment. One of the best parts is the cool swimming pool surrounded by shady trees. In addition, this apartment is also close to a pharmacy, convenience store, and an ATM on the ground floor. Or if you want to fulfill a more complete need, you can go to Epicentrum Walk or Plaza Festival.
This apartment, which is part of the Rasuna Epicentrum superblock, has a relatively modern environment and a relatively low level of congestion. This place strategically provides all your needs with ease. The Wave is only about.5 minutes from Jalan Rasuna Said, one of the main streets in Jakarta. You can travel anywhere easily from south to center to the north of the city.
Address: The Wave Tower Coral Apartment, RT.5/RW.1, Menteng Atas, Setiabudi, South Jakarta City, Jakarta 12920.
4. Branz Simatupang
The combination of the beauty of Japanese and Indonesian culture can be felt in this apartment. This apartment, which is located in the Cilandak area, South Jakarta, was inspired by the waterfall motif. The spacious rooms give you a moment of relaxation for you to calm down in the afternoon. This apartment is equipped with high-quality facilities, Branz Simatupang ensures the comfort of its residents living in the heart of Jakarta with luxurious facilities. Other luxurious facilities such as a gym, library, supermarket and children's playground are also available.
Its location is close to various infrastructures such as office buildings, schools, hospitals, to hotels. The area is very suitable for expatriates who want to live in the middle of the city with a good environment. With easy access to public transportation, Branz Simatupang is an excellent choice for those who want to live in the city center with an urban lifestyle. You only need 7 minutes to get to the shopping and restaurant centers of Citos or Cilandak Town Square. Or if the night comes, you can go to Jenja, a place of entertainment since 2016 which is famous for expatriates. Or if you just want to relax and go to a bar, you can visit De Hooi.
Address: Jl. R.A.Kartini No.10, RT.10/RW.4, West Cilandak, Cilandak, South Jakarta City, Jakarta 12430.
People also read: 5 Affordable Bekasi Apartments Near Tolls
5. The Royal Olive
The Royal Olive is a South Jakarta apartments with a modern and comfortable residential concept. Located in West Pejaten, South Jakarta, this apartment is close to shopping centers and offices. This apartment is suitable for those of you who crave tranquility in the middle of the city's activity center. Staying at The Royal Olive is tantamount to pampering yourself by living in luxurious and comfortable facilities. Moreover, the interior is charming and spacious, comes with high-speed internet and cable TV.
You can also have a healthy lifestyle and exercise by jogging on the jogging track. You can swim while enjoying the view of the city of Jakarta. Or play other sports games such as basketball and tennis. and you can also pamper yourself by relaxing in the Sky Lounge and sky garden.
Address: The Royal Olive Residence, Jl. Warung Buncit Raya No. 101, RT.1/RW.7, Pejaten Bar., Kec. Ps. Sunday, South Jakarta City, Special Capital Region of Jakarta 12510.
People also read: 4 Recommended Kemang Apartment Near Night Clubs