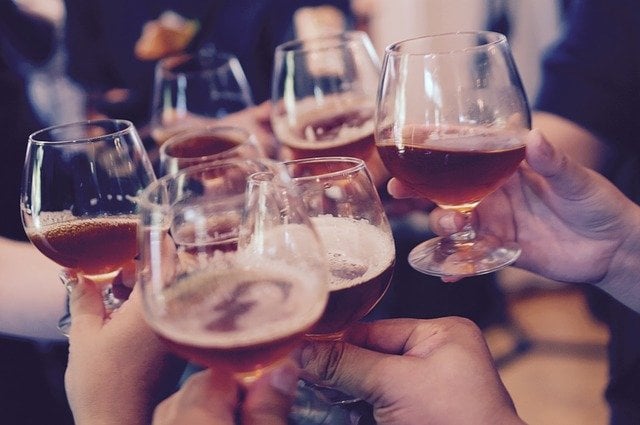 Local Guide
9 Speakeasy Bar in Bali for You to Find and Visit!
Bali's charm and beauty is very much apparent. From the beaches of Kuta to the temples of Ubud, the island's magnificence will always make you lock your gaze upon it. But what if we tell you that often Bali's most enchanting destinations do not lie in front of you. Behind many corners, doors, and even mini-markets lie hidden meet-ups and get-togethers. Not for secret societies or some underground mafia gathering, but for people who are there to have a good time. And once you get inside, you'll sing hotel california and never want to leave. Yes, these are speakeasy bars we are talking about.
Having a clandestine gathering place with you and your friends, or even a place you can keep as your little secret for whenever the time feels right is always awesome. Not to mention the notion of the illegality of speakeasy bars in the prohibition era. Knowing and having visited a speakeasy bar will always be something you can be proud of. With that, here are 9 speakeasy bars in Bali for you to find and visit. Time to put that detective mind of yours to work!
Read also: 8 Best Nightclubs in Bali for Night Owls and Partygoers!
What is a speakeasy bar?
A speakeasy bar is a bar whose location is hidden and kept secret by everyone who attends it. Think of it as an exclusive gathering where people are not allowed to tell anything about what happens inside and where they are located. Speakeasy bars became commonplace in the US when alcohol was outlawed in the 1920s-1930s. To accommodate or maybe to profit from those who are craving for drinks, speakeasy bars appear all across the US.
Nowadays, speakeasy bars became much more of a unique selling point to a bar. Owners would deliberately hide their shop so that it would not be spotted by those who don't know any better. They would also purposefully hide information about their whereabouts, which means finding more about them can be hard to do. The latter is not always the case though, but speakeasy bars are always hidden in plain sight or behind things you'd least expect.
Speakeasy Bar in Bali
1. 40 Thieves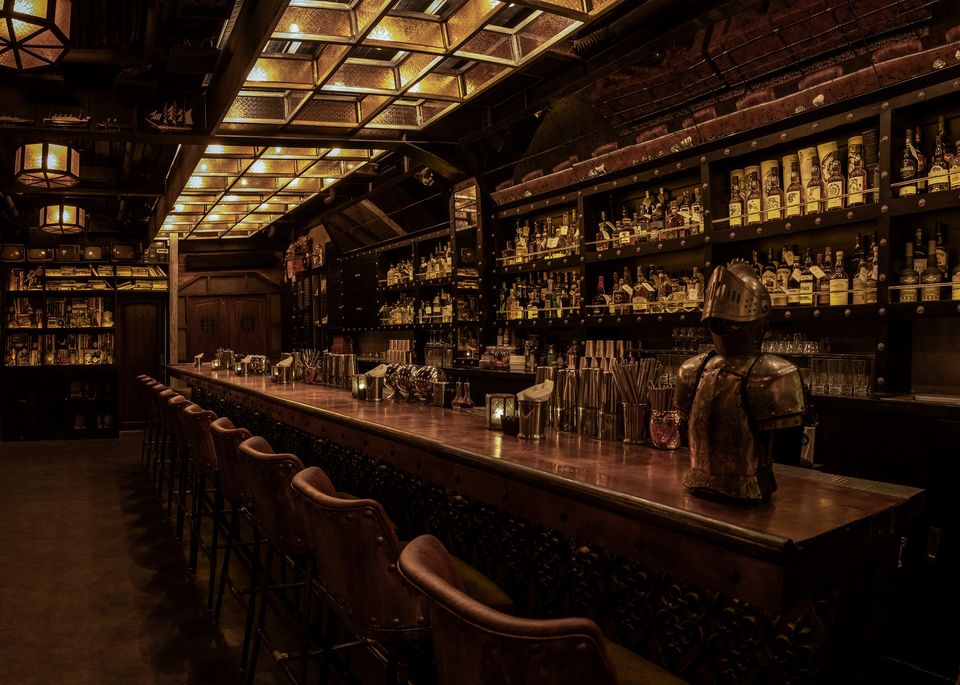 To start your quest for the best Speakeasy bars in Bali, we have the 40 thieves. This (quite literally) hidden gem lies somewhere within Jl. Petitenget. You won't have signs, markers, banners or anything to help you here. One tip on how to find it, though. The bar is located in a ramen shop there. Better hurry, because this place only opens for three hours!
Once you do get there though, prepare to be greeted by passionate and flamboyant service. The bar is mainly to talk and chill, but they are also experts on how to throw a party! Be sure to not miss this one! Because like a box of chocolates, you never know what you're gonna get in 40 thieves.
Location: Jl. Petitenget No.7, Kerobokan Kelod, Kec. Kuta Utara, Kabupaten Badung, Bali 80361
Drinks start at: 95k IDR
Open hours: 8 PM-12 AM on Thursday, Friday, Saturday, and Sunday (currently closed until January 25th 2021)
2. Baker Street Social
If you're trying out a speakeasy bar in Bali for the first time, then this place is the go-to for your ultimate speakeasy experience. Why is it so easy? Because the owners deliberately disabled Wi-Fi to get people talking to each other. No phone to sink your face in this time, eh? Who cares, if anything, you can watch awesome bartenders practicing alchemy on your drink that'll leave your taste buds blown away!
Be sure to read and follow the rules posted by the owners, and don't get lost on your way there! Lest you be a sucker like others who try to find this place.
Location: Jl. Petitenget No.17, Kerobokan Kelod, Kec. Kuta Utara, Kuta Utara, Bali 80361
Drinks start at: 100k IDR
Open hours:
8 PM-3 AM on Fridays, Saturdays and Tuesdays
8 PM-2 AM on Mondays, Wednesdays, and Thursdays
3. The BARber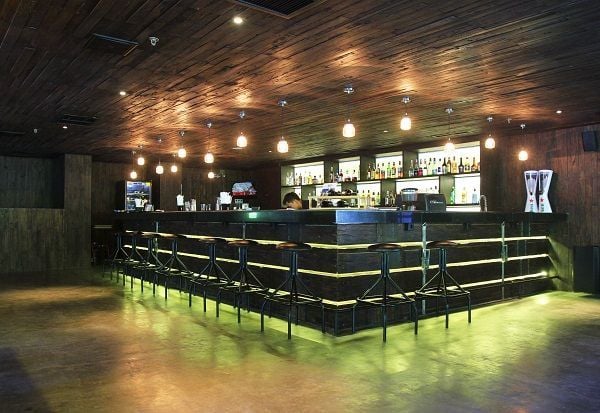 If you prefer speakeasy bars that are more laidback, then try finding the BARber. They offer a classic theme of a 1930 barbershop. But the barbershop isn't just for show, though. They actually do cut and style hairs while also running a speakeasy bar. So unique! The bar is fairly spacious, with 9 seats ready for those who journeyed to find this bar. There is also a billiard table for you to play with others.
Finding them isn't too difficult, but it's the hidden nature of this place (putting a facade as a barbershop) that makes it so visit-worthy. They're located in Sintesa hotel in Jimbaran. If you're trying to find a place to style or cut your hair and enjoy a cocktail after, this place is for sure something that you'd like!
Location: Jalan Kencana No.1, Jimbaran, South Kuta, Badung, Bali 80361
Drinks start at: 100k
Open hours: 8AM-8PM
4. Miles & Betty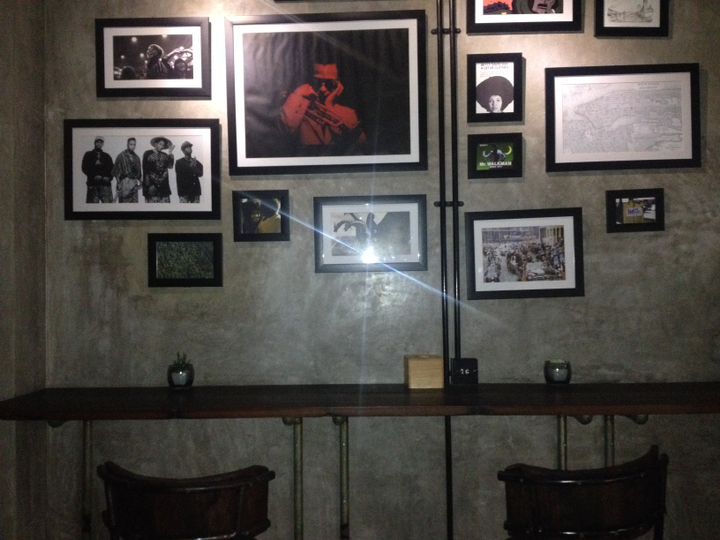 Somewhere in Sanur this store sells awesome cocktails with a surprisingly good price. We bet you will regret it if you don't visit Miles & Betty. Drinks start at 75k IDR here such as Pina Colada, Whiskey sour, Mojito, tequila, margarita and more. If you're looking for something more refined, then their assortment of wine and cocktails will delight you.
They are located on the third floor of Milestone Coffee. So maybe it's time to say 'friendship ended with caffeine, now wine is my best friend', and go to that third floor to visit Miles & Betty!
Location: Jl. Bypass Ngurah Rai No. 88
Drinks start at: 75k IDR
Open hours: 6 PM-2 AM
5. Black Cat Minimart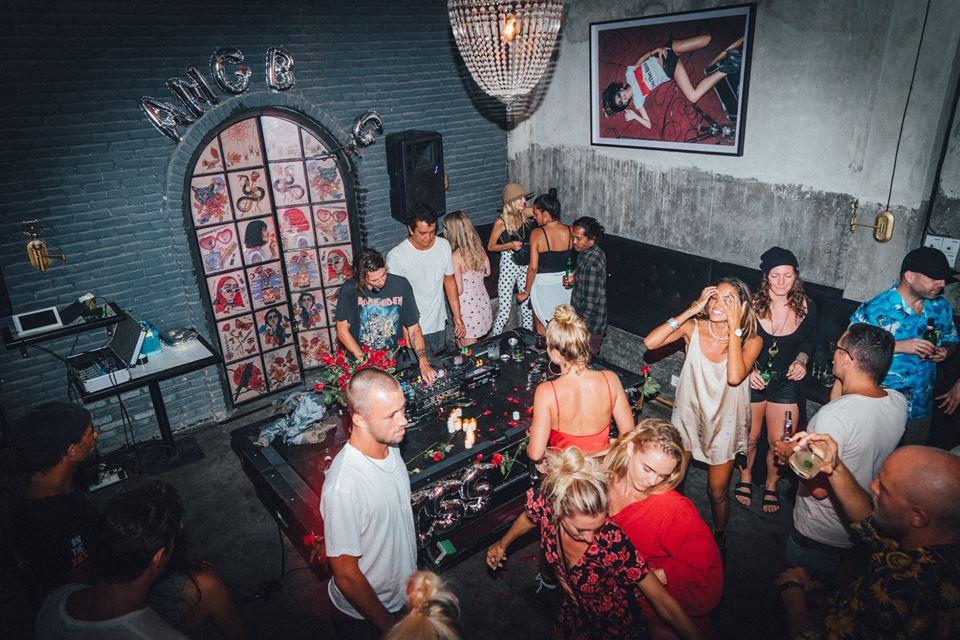 Continuing the trend of 'facade', there is also black cat minimart. This hidden place located somewhere in Canggu is actually the realization of your thoughts on whether that one specific laundry machine in your laundromat was actually a door to a secret room or, just like black cat mini mart, a speakeasy bar. And just like the BARber, you can actually purchase goods from their mini mart. But why only stop there when you can visit the treasure that lies inside? Black cat mini mart offers affordable drinks and a great atmosphere for you to enjoy a good time with friends and new friends.
Location: Jl Subak Canggu, Canggu, Kec. Kuta Utara, Kabupaten Badung, Bali 80351
Drinks start at: 70k IDR
Open hours: 6 PM-12.45 AM
6. Single Malt/BAR 68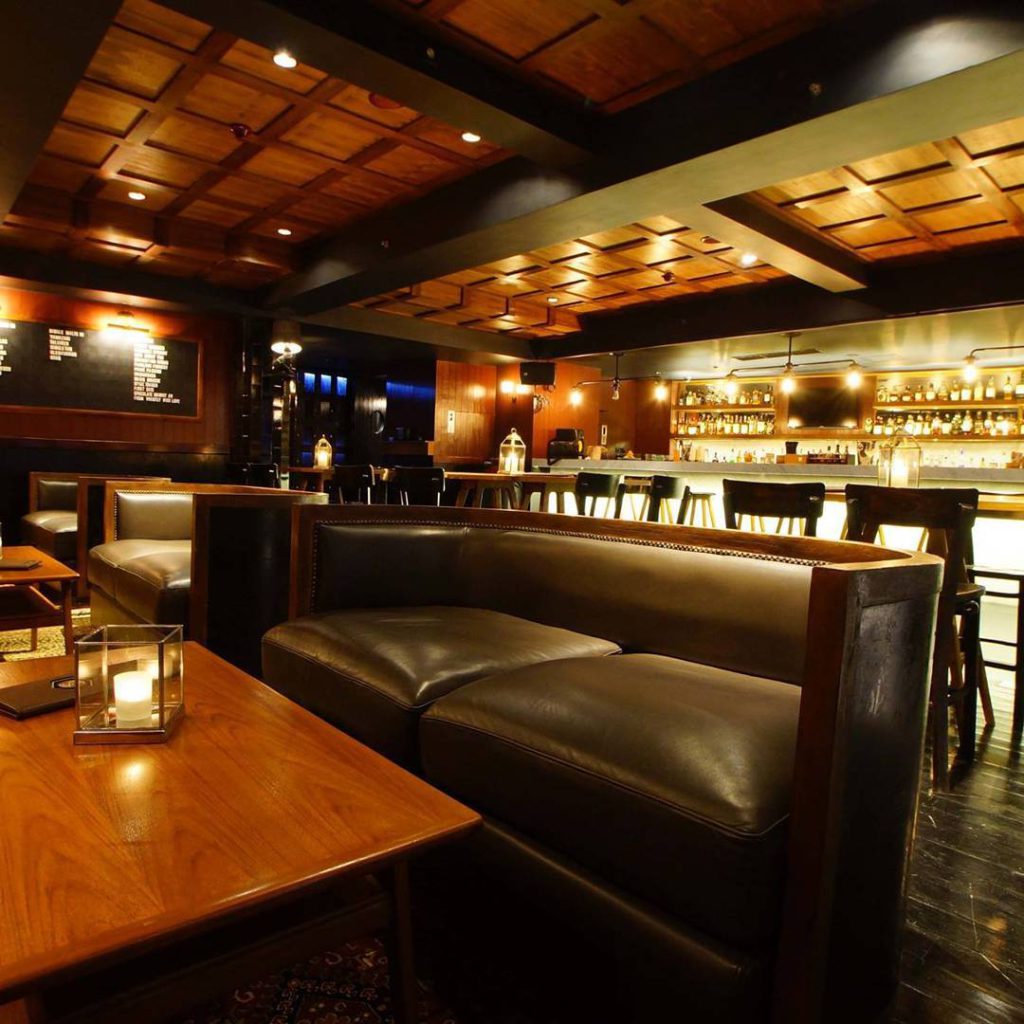 In the Hipster town that is Canggu, there is a bar that believes that both quality and price are never on opposite sides. The bartenders in this speakeasy serve affordable yet delightful drinks to its customers. It is located in Ize hotel. You need to get to the 2nd floor to be able to enter this bar. Be ready to have a fun time with people you come with and people you meet at the place. With frequent special promo nights and good music provided by DJs coming from around the world, This bar is not to be missed. Just two rules, though…No tank tops and No minors!
Location: Jl. Kayu Aya no. 68 | Ize Hotel Level:2, Oberoi, Seminyak 80361, Indonesia (Formerly Single Malt Bali)
Drinks starts at: 54k IDR
Open hours:
6 PM-1.30 AM Wednesday to Saturday
4 PM-1 AM on Sunday
6 PM-1 AM Monday and Tuesday.
7. Plantation Grill & Sling Bar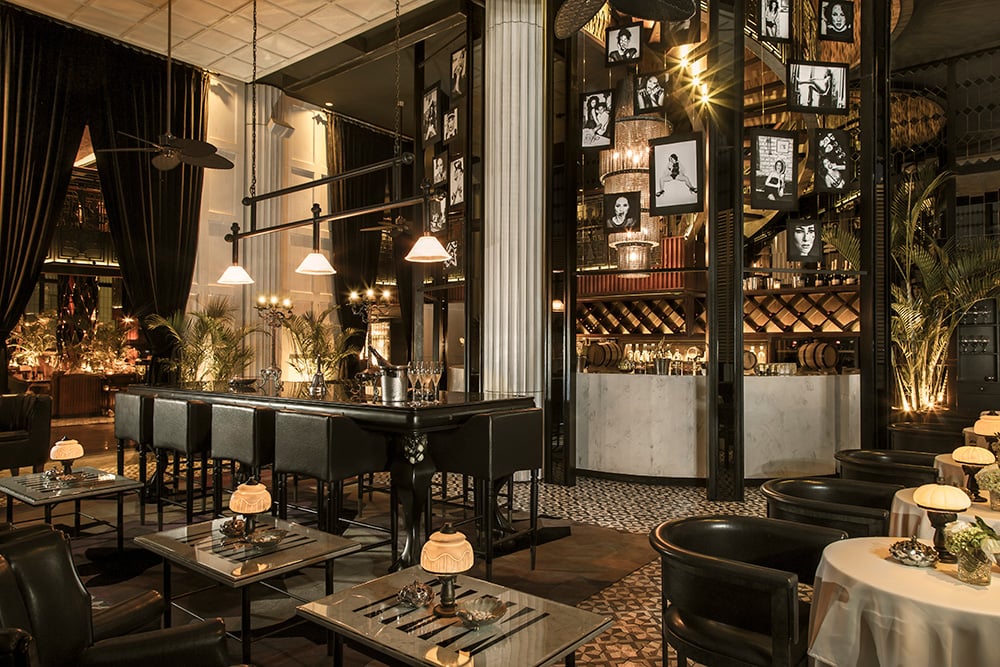 Last but not least, there is also this hidden gem located in Double six luxury hotel. They serve plenty of unique and high quality foods in addition to awesome cocktails just for you. Their setting is very much based on the plantation/prohibition era of the 1930s. Their price is certainly on the higher end, but it's totally worth it!
Location: Jl. Double Six No.66, Seminyak, Kec. Kuta Sel., Kabupaten Badung, Bali 80361
Drinks start at: 120k IDR
Open Hours: 6 PM-11 PM
8. The Shady Pig
One of the most happening speakeasy bars in Bali, The Shady Pig has elevated Canggu's cocktail scene. Providing you with a sophisticated and elegant layout, Shady pig takes you back to the glamour and decadence scene of the twenties. This hot and exclusive bar will transport you to Birmingham in the secret laboratory of a contraband syndicate. Since this is a speakeasy bar, The Shady Bar has a strict "no password no entrance" policy. So, if you are planning to visit, better head to their Instagram first to find out what the password is.
Location: Taman tamora, Canggu, Kec. Kuta Utara, Kabupaten Badung, Bali 80111
Open Hours: 8 PM – 3 AM, Friday to Sunday
9. Manina
"Slow drink hidden in plain sight" is the tagline of this up and coming speakeasy bar in Bali. This bar is located in a quite unique space. You won't find any signs whatsoever, so to find it you need to find a Cendana Bakso stall. In the true words of Manina "follow the smell of Bakso". Once you've found the bakso stall, there will be a guard that will welcome you to the bright red door of Manina. The interior of this bar is minimalist and has dim lighting that makes a cozy and intimate ambiance.
Location: Jl. Kayu Cendana Kerobokan Kelod Kuta Utara Kerobokan Kelod, Seminyak, North Kuta, Badung Regency, Bali 80361
Open hours: 4 PM until late, Friday and Saturday
And that's it! 9 speakeasy bars in Bali that you can find and visit! We hope this guide has helped (or maybe in this case hasn't helped you too much) in finding speakeasy bars! Whichever it is, you can be certain to have a wonderful time at Bali's speakeasy bar!
Read also: Must Visit! 12 Most Beautiful Rooftop Bar in Bali
---
Enjoy your speakeasy bar adventure by renting a room from Flokq's coliving listings! Head on over to Flokq to find out more!
CLICK HERE TO FIND OUT MORE