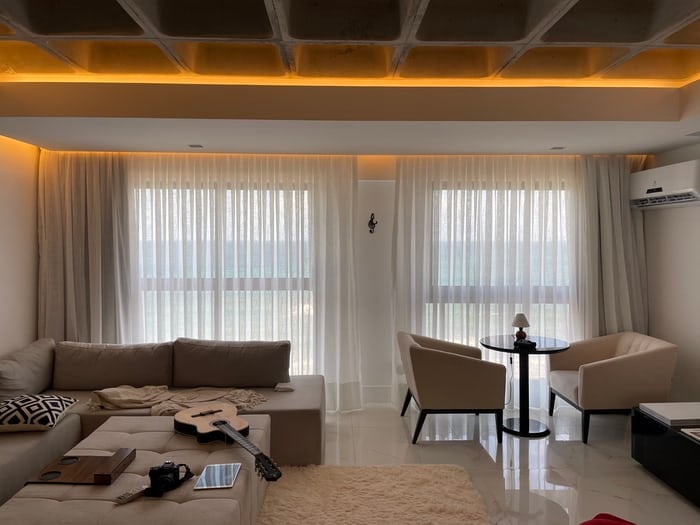 Settling Down
4 Recommended South Jakarta Studio Apartment Rentals
Rent an apartment gives you the advantage of saving money in terms of money and time. You can save financially because the money will not run out just for long trips, it also saves time because it is close to various places. Especially if you work in the South Jakarta area, it will be more practical to reach the office from the apartment with only one transportation. If you want to live alone, you don't have to worry anymore about finding the right place. Rent a studio apartment is one solution for those of you who live independently in South Jakarta.
The studio apartment area that is not too big makes it easy to clean and decorate the room. You can still have a comfortable place to live even if it's only in a studio apartment. Besides that. You can also still find peace after a hard day's work in the bustling capital city against major traffic jams.
Here are the best South Jakarta studio apartment rental recommendations for you!
1. The Mansion
Luxurious apartment located right in the heart of Kemang, an area famous for its bars, restaurants, and many aesthetic places. The Mansion is quite popular among expatriates who want to rent an apartment. Because it is also very close to the nightlife of Kemang, one of the best in the city. His relaxed and cool lifestyle is the reason many people choose to rent an apartment in Kemang. In addition to a comfortable environment, you can also get complete facilities, such as a swimming pool, jacuzzi, kindergarten, gym, and a beautiful terrace.
In addition to supporting outdoor facilities, you can also get basic needs for daily life. Starting from ATMs, minimarkets, pharmacy stores, to liquor stores in the building. Only with 5 minutes of driving or walking, you have arrived at Lippo Mall Kemang. A complete middle-of-the-road shopping center in Kemang. Or if you don't want to go further, you can go to the supermarket on the ground floor of Kemang Mansion called Kem Chiks. The supermarket sells variously imported and quality needs. If you want to travel, there is a Cipete MRT station nearby. You only need about 15-20 minutes to get to the CIpete MRT station.
Address: Jl. Kemang Raya No.3-5, RT.1/RW.7, Bangka, Kec. Mampang Prpt., City of South Jakarta, Special Capital Region of Jakarta 12730.
People also read: Here Are 4 Apartment with Luxury Facilities in Setiabudi
2. Kemang Village Residence
This apartment is included in an exclusive apartment complex in one of the most luxurious residences with quality facilities. So that residents will be made as comfortable as possible to stay in the long term. Consisting of seven towers, each unit is complete with quality facilities for living. Coupled with a spectacular view of the city skyline. This apartment is also equipped with 20 swimming pools, ranging from small private pools to large swimming pools with slides. The Kemang Village Residence superblock concept gives you a hassle-free and hassle-free life. It is very close to shopping centers, health services, and educational institutions.
You can even enjoy direct access to Lippo Mall Kemang which contains very complete shops. Starting from supermarkets, clothes shops, to outdoor places that are very chill to hang out. Exclusively, Kemang Village has an area for you to exercise in an outdoor area to be healthy. There is a mini-golf, a garden for small children, a rooftop garden, and a jogging area.
Address: Jl. Prince Antasari No.36, RT.14/RW.5, Bangka, Kec. Mampang Prpt., City of South Jakarta, Special Capital Region of Jakarta 12150.
3. Signature Park
Rent an apartment at an affordable price, you can get it at Signature Park. It is located in Tebet, South Jakarta, precisely on the main road that stretches to the Jakarta inner ring line. Around it, there are various choices of complete supermarkets. Such as Carrefour MT Haryono, Galael Supermarket, and SuperIndo Pancoran which can be reached by driving for about 6 to 9 minutes. Although the building is rather small, it does not reduce your comfort to live here. There is a swimming pool and garden which is very comfortable for you to relax. In addition, there are also sports centers such as gyms that you can use to maintain your health. Not only a sports center, but there are also additional facilities such as ATMs, laundry services, mini markets, and canteens.
To reach many places, you can use an online taxi. Or you can also use the commuter line by walking to Cawang station in 6 minutes.
Address: MT Haryono St. No. kav. 22-23, RT.10/RW.9, East Tebet, Tebet, South Jakarta City, Jakarta 12820.
People also read: 7 Jakarta Apartments Near Tourism Spots
4. Aspen Residence
Aspen Residence is perfect for those of you who want to rent an apartment with tranquility. Staying at Aspen Residence will make it easier for you to reach the Cilandak and Lebak Bulus areas. Located on Jalan RS Famawati, close to Fatmawati MRT station and One Belpark Mall. These premium residences provide residents with many benefits without the added hassle. Such as a spacious fitness center, a jogging track, to a bbq area that you can use to have fun with friends.
They also provide an ATM center and a grocery store if you need anything urgent at night. Moreover, the Fatmawati area is also one of the most accessible points in South Jakarta. If you want to fulfill your monthly needs, you go to the nearest shopping place, there is Cilandak Town Square. Or if you want a little further you can go to Pondok Indah Mall by vehicle. You can use online motorcycle taxis as a vehicle option to travel anywhere that is ready to take and pick you up anywhere.
Address: ASPEN RESIDENCE, Jl. RS. Fatmawati Raya, RT.1/RW.1, Pd. Pumpkin, district. Cilandak, South Jakarta City, Special Capital Region of Jakarta 12450.
People also read: 5 Recommended Apartment Rentals in Cilandak with Complete Facilities