Settling Down
Affordable Housing: 5 Subsidized Apartments in Jakarta
Subsidized apartments, just like their name, are apartments with partial funding help from the government. They not only aim to provide a solution for Jakarta's rampant homeownership problems but also to aid families with lower income.
Read also: What To Consider When Apartment Hunting
Affordable Housing: A Guide to Subsidized Apartments in Jakarta
This government plan is alluring in that they partner with popular and recommended apartments and developers to further appeal to the crowd. So, not only will tenants get a permanent living space, but they will also get one that has complete facilities at a lower budget.
But families will also need to be careful in selecting their apartment. They need to be sure not only of their prospective apartment's maintenance quality but also comfort and convenience without having to make drastic changes to their daily activities.
For reference, we gathered a list of subsidized apartments in Jakarta. We make sure that we have one for every territory/city in Jakarta, to make it easier for people from various domicile areas.
1. Menteng Square (Menara Salemba Batavia)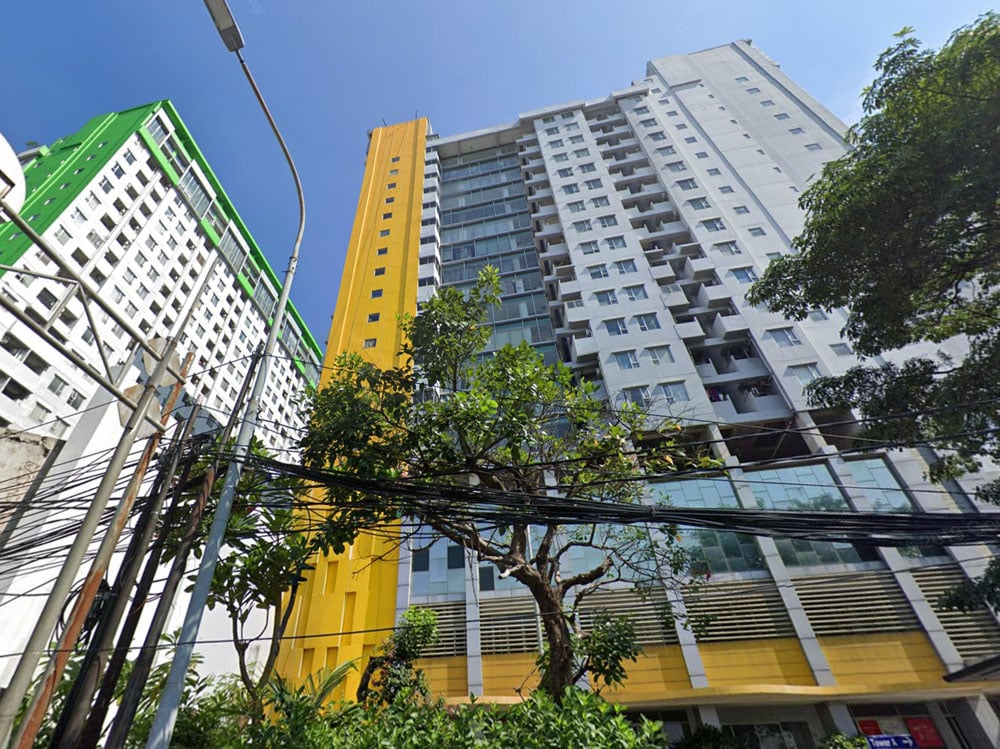 Menteng Square is a subsidized apartment strategically located in the Menteng area of Central Jakarta. A project under PT. Bahama Development, this apartment bears the concept of one-stop living.
Menteng Square's location is strategic, being near to business districts like Sudirman, Thamrin, and Kuningan. It's also seven minutes away from Cikini Station and Manggarai Station, which makes it easier to get to other areas in Jakarta using the commuter line. It's also only five minutes away from the Jakarta Inner Ring Road.
The Matraman area also has nearby hospitals like the St. Carolus and the Cipto Mangunkusumo hospital (an educational facility for the neighboring Universitas Indonesia Faculty of Medicine). It's also not too far away from the Taman Ismail Marzuki culture and science complex. For other entertainment venues, there is the Metropole dining and entertainment area, as well as the largest Gramedia bookstore.
Menteng Square has several in-built facilities such as mini markets, laundry, and drug stores. There are also recreational and health facilities such as a fitness center, swimming pool, and a children's playground. They also have function rooms and a SOHO area to conduct your business needs.
Address: Jl. Matraman Raya No.30E, RT.5/RW.6, Kenari, Kec. Senen, Kota Jakarta Pusat, Daerah Khusus Ibukota Jakarta 10430
Read also: Online Apartment Hunt for Beginners
Renting an Apartment in Jakarta
2. Gading Nias Residence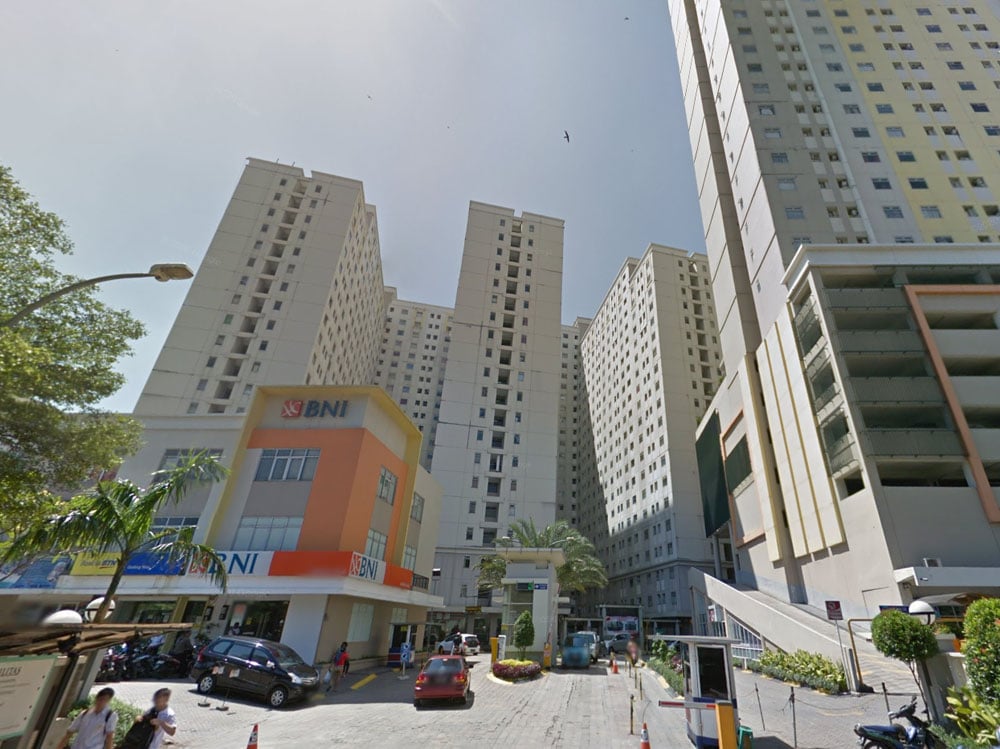 Gading Nias Residence is a 14-tower residential apartment by PT Tiara Metropolitan Jaya, a part of the Agung Podomoro Group. The towers, meant for over twenty thousand residents, is ideal for families working and going about in the Kelapa Gading.
Neighbourhood Guide: Kelapa Gading
Gading Nias Residence is very easy for those with a car or using public transportation. For example, you can take the DAMRI bus and mikrolet (microbus) from around the apartment. You can also take the TransJakarta bus from the Halte Transjakarta Pasar Cakung and Halte Transjakarta Raya Bekasi KIP. Also, you can reach the Halim Perdana Kusuma International Airport and the Soekarno-Hatta International Airport.
The Kelapa Gading area, as mentioned, is perfect for families with school-age children, as it has favorite state and private schools, like SDK 6 Penabur. Another nearby facility is the RS Gading Pluit, one of the area's most advanced hospitals.
The Kelapa Gading area is a hotspot for lifestyle with malls such as Mal Kelapa Gading, La Piazza, Lotte Mart, Mal Artha Gading, and Mall of Indonesia (MOI).
The Gading Nias Residence has a couple of in-built facilities such as mini market and laundry shops. There are also recreational facilities such as a fitness center, a jogging track, a swimming pool, a basketball court, and a children's playground.
Address: RT.13/RW.3, Pegangsaan Dua, Kelapa Gading, North Jakarta City, Jakarta 14250
3. City Park
The City Park Apartment is a property by PT Reka Rumanda Agung and PT Perum Perumnas, a state-owned developer. The apartment is in the Cengkareng area, which is only 25 minutes away from Soekarno-Hatta International Airport.
This apartment's location is strategic and easily accessible. It's only 10 minutes away from Jembatan Baru Transjakarta bus stop and less than 10 minutes away from multiple toll gates.
In terms of facilities, the apartment still has a nearby hospital, the RSUD Cengkareng. The Cengkareng area may not have too many private schools, but it does have local public schools nearby.
Other facilities that lend to City Park's strategic location are Palem Mall, Puri Indah Mall, and Lippo Mall Puri.
City Park's in-built facilities include a swimming pool and a jogging track for people who like to exercise. There is also a children's playground and halls used as function rooms.
Address: 7, RT.7/RW.14, Cengkareng Tim., Kecamatan Cengkareng, Kota Jakarta Barat, Daerah Khusus Ibukota Jakarta 11730
4. Pancoran Riverside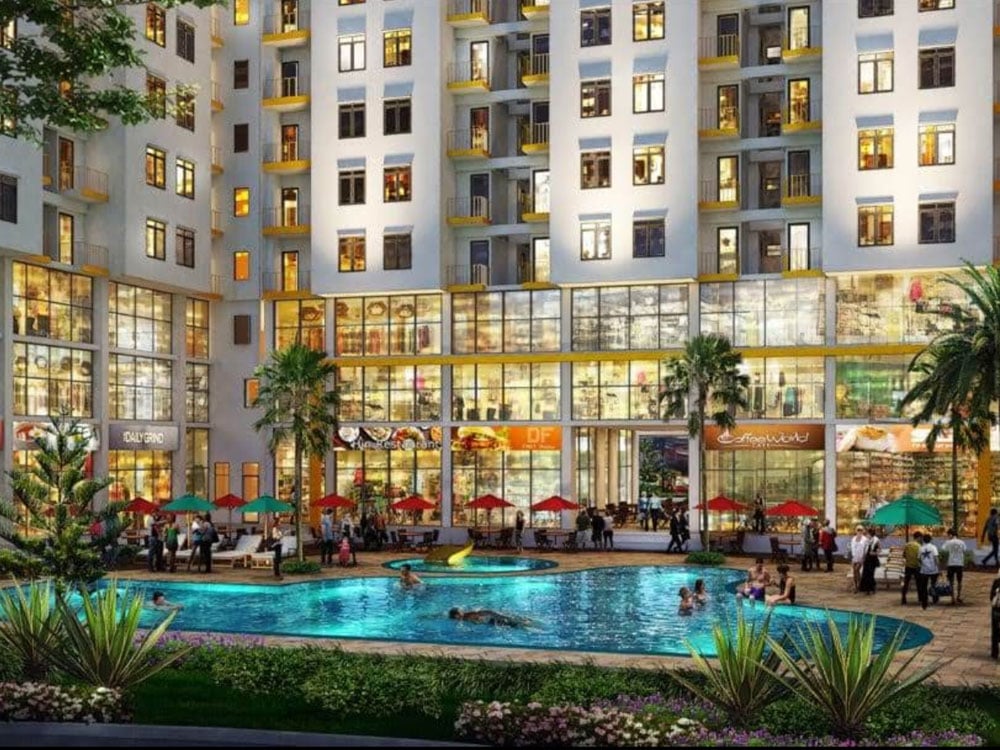 A property by PT Graha Rayhan Tri Putra, this apartment is quite popular among subsidized apartments. Its strategic location in the affordable Pancoran neighborhood lends its tenants access to important business districts like SCBD, Kuningan, MT Haryono, and Gatot Subroto.
This apartment has proximity to public facilities, like multiple hospitals and top-rated public and private schools. It's also close to three stations: Duren Kalibata, Cawang, and Pasar Minggu Baru. There is also the Kalibata Transjakarta Bus Stop, which's only seven minutes away. It's also just a short drive away from Tebet 2, Cawang, and Kuningan 2 toll gates. In short, living here means you'll have plenty of ways to get around the Jakarta Metropolitan Area.
The apartment's built-in facilities are superb as well. You won't be just expecting basic ones like a swimming pool and parking spaces, but also extensive recreational facilities such as a tennis court, a futsal court, and a basketball court.
Address: Jl. Pengadegan Timur I No.30, RT.6/RW.1, Pengadegan, Kec. Pancoran, Kota Jakarta Selatan, Daerah Khusus Ibukota Jakarta 12770
5. Casablanca East Riverside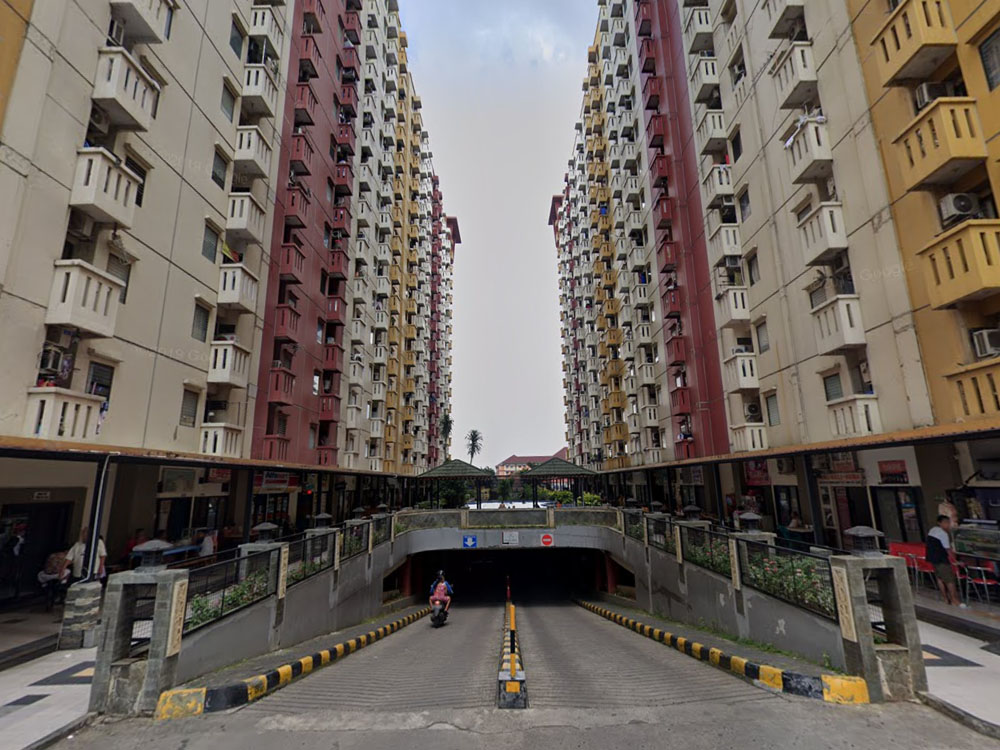 Despite its reputation as an exclusive apartment, this three-tower apartment, in fact, offers governmental subsidies to eligible applicants. This property is a project from PT Binakarya Jaya Abadi, an experienced developer.
The Casablanca East Residence is a good housing deal for people with activities in SCBD, Mega Kuningan, Kelapa Gading, and the Bekasi industrial areas. The apartment has quick access to public transportations, like the Pulo Gadung and Kampung Rambutan Transjakarta stops, as well as Klender and Jatinegara stations. For those commuting with a car, Casablanca East Residence is only minutes away from Jakarta Inner Ring Road.
To families, living in this apartment is a delightful choice, considering the sheer number of top private and public schools around the area. The apartment is also only several minutes away from the RS Duren Sawit hospital.
For groceries, there are supermarkets like Tip Top Pondok Bambu and Toserba Yogya Pondok Bambu. Meanwhile, for wider shopping options and entertainment, you can always count on the nearby Mall Cipinang Indah.
Casablanca East Residence has several facilities within the apartment itself, such as a function room, a swimming pool, a kids' playground, a fitness center, a shopping arcade, a basketball court, and basement parking
Website: https://cer.co.id/
Address: Jl. Pahlawan Revolusi No.2, RT.: 1/RW.: 2, Pd. Bambu, Duren Sawit, Kota Jakarta Timur, Daerah Khusus Ibukota Jakarta 13430.
We hope the article will help you to find the best-subsidized apartment in Jakarta for you. To find out more about other housing options in Jakarta such as serviced apartments, kos, and rental houses (kontrakan), just click here!