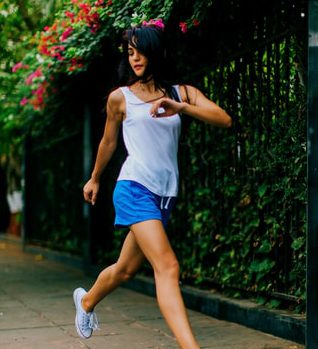 Staying In
The Ultimate Morning Routines to Stay Fit
Health is one of the many privileges you could get in life. Many may be unable to afford to be healthy (both money and time-wise), so while you're in a very good state today, be thankful and don't forget to put in the effort to maintain your body's physical and mental health. These step-by-step efforts we're talking about are basically simple routines one could do in the morning before starting their day. We encourage you to incorporate them a few at a time first to see whether it fits your lifestyle, before adopting all of them as a complete ultimate morning routine to stay fit. 
1. Waking up at 6 to catch the morning sun 
Dr. Normal Rosenthal from Georgetown University conducted a study on how the weather has the potential to influence someone's mood in order to explain one of many related cases, that is why some people have peculiarly experienced winter blues due to the lack of sunlight they are exposed to during the winter season. He concluded that, while not everyone is directly affected by morning's natural sunlight, some are, and these people could easily make use of this effect to recharge their energy and mood before facing the day ahead. 
The best time to expose yourself to the morning sunlight is around 6 to 9 AM. You could also choose to wait for the sun to rise over the horizon. We guarantee you that it'll be one of the most beautiful views you'll ever see. We understand that it's truly hard to wake up so early ahead of the usual time you've set on your alarm. But, over time, your mind will help you grow a new habit to wake up even before your alarm starts buzzing.  

2. Drink water
Did you know that you lose a lot of body fluids while sleeping? Though it seems like an activity that requires zero energy, your body works the hardest during your sleep to recharge. The problem is, while this lasts for 6 to 8 hours, there's no fluid coming in to replace the fluid that's been used for metabolism itself. So, the right thing to do after waking up is to drink one or two glasses of water. You can make infused water if you prefer flavored drinks by adding some mint, a few slices of cucumber and lemon. However, if you have a sensitive stomach, please avoid foods high in acidity like lemons. It could create unpleasant gastrointestinal problems throughout your day.  

3. Do meditation/reading/journaling
Now that you are refreshed from basking under the sun and hydrating your body, it's time to train your brain so that it stays sharp and aware. Your brain is composed of very complex systems that enable you to do everything you usually do. So, if it's not working properly, you'll be left with undone chores and clutters drowning up your house. Have you ever found yourself staring blankly at nothing in particular for minutes? Then training your brain every morning is a must-try. 
We recommend you try meditating, reading (or listening to audiobooks), and journaling. These kinds of activities will trigger your brain to stretch itself just like how you stretch before working out.

4. Get sweaty
Sweating means discharging all the bad things off your body to maintain your fitness and your overall health. Many studies have also shown that sweating could decrease feelings of depression, thus focusing on the happy thought forums only. If you think the conventional workout with many reps is too boring for your personal preference, try out Zumba! Basically, it's just another course of getting sweaty. But, by dancing it off with upbeat songs, you'll less likely feel forced when moving around. YouTubers such as MadFit also provides you with unconventional working out videos. She plays a currently viral song in the background for her to move accordingly to the beat of the song. We find this way interesting too! 

5. Take a good, cold shower while singing out loud
When your heartbeat reaches its normal pace after the workout, it's better to do deep cleansing under the shower with your favorite fresh-scented shower gel. Showering with cold water helps to wake you up and feel more energized in the morning. On the contrary, warm water just makes you want to go back to your bed and snuggle up. Holding a mini-shower concert would also give you an additional boost, so feel free to prepare an incredible tracklist the night before! 

6. Have nutritious breakfast 
This one is pretty self-explanatory. Help your body to metabolize better by eating more greens and cutting out sugar. Not only is your gut happy, but you feel joy because eating healthy just has a way of making you feel amazing. To say that pursuing a healthy eating habit is too expensive is wrong! Go support our local farmers and buy greens from them! For some guidance, YouTube has tons of interesting videos on how to eat healthily for cheap. Our personal favorites are Caitlin Shoemaker and Rose from Cheap Lazy Vegan!
So now you're ready to head out of the door. Before anything else, take three deep breaths and tell your brain positive affirmations, especially about how you're going to seize the day today. However, if you didn't succeed, everything else is still great because you started off your morning with a well-thought routine to keep you physically and mentally happy.