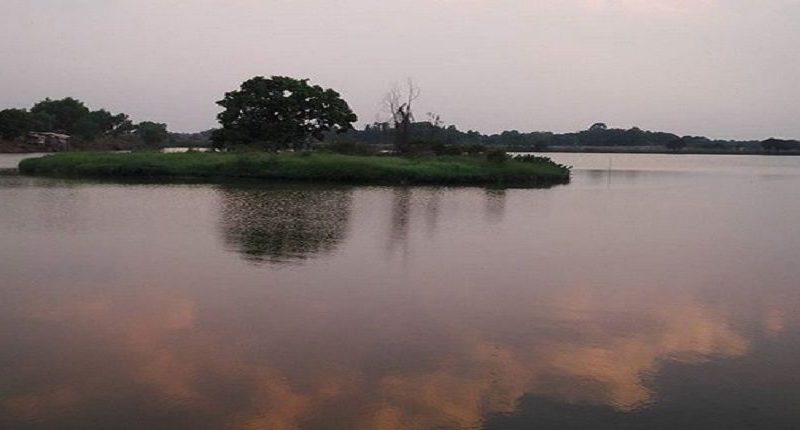 Bekasi is one of the fastest-growing areas near Jakarta, with so many developments for housing, offices, and malls making Bekasi a good area to establish investment and or just visit it. However, Bekasi also has several entertainment venues such as water playgrounds, nature tourism, and so on. In this list, we will give you 4 places for you to explore in Bekasi, don't miss it!
Go! Wet Waterpark Grand Wisata Bekasi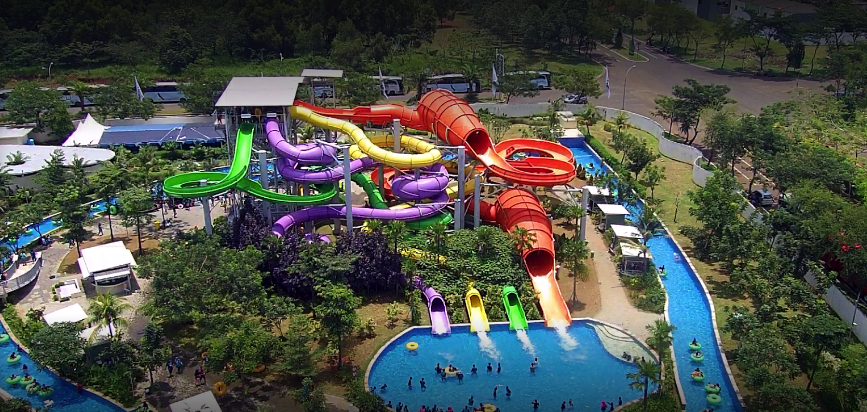 Go Wet was built on an area of 7.5 hectares with 5 hectares dedicated to water rides such as: Go! Fast, Go! Speed, Go! Sprint and Go! Flash. The four slides appear to overlap and provide a different sliding experience from a height of 12 meters. Other places of interest include Go! Fun, Go! Play, go! Boomer, go! Round, and Go! Spray, designed for children to have safe water play varieties. The other one is Go! Lazy, ride in slow-flowing water using a floating float. Don't forget to ride Go! Twist and Go! Spinning that gives a sensation of high adrenaline that you will never forget! Don't forget to ride Go! Twist and Go! Spinning that gives a high adrenaline sensation that you will never forget. Providing the best water slides and premium facilities in its spacious enclosure, Go! Wet Waterpark is the main entertainment destination for families. Various offers and promotions are available for your enjoyment!
Address: Grand Wisata Bekasi Jl. Southern, Jl. Boulevard Raya No.Kav. 1, Lambangjaya, Kec. Tambun Sel., Bekasi, Jawa Barat 17510
Phone Number: +6221-2956-0000
Curug Parigi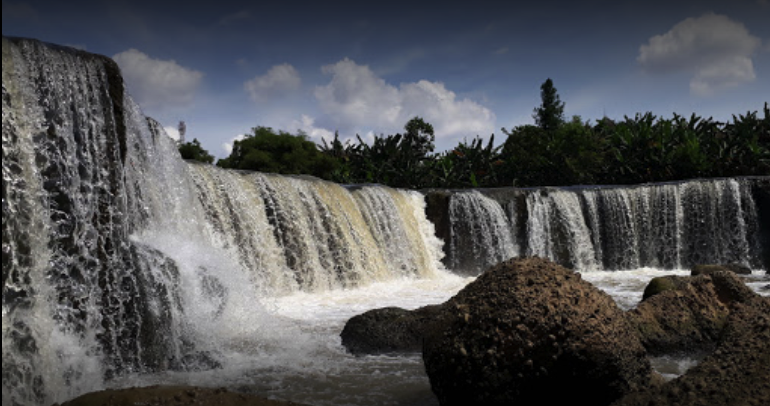 This waterfall located in Bantargebang resembles Niagara's waterfall in America. Curug Parigi was originally formed due to large-scale mining of stone which was done in a long time. To reach the waterfall area, you can go along Jalan Narogong KM 12.5 by car to reach Jalan Pangkalan 5. The journey can be continued by cycling, riding a motorcycle, or walking. You have to go down a fairly steep and steep road along approximately two kilometers. The journey will last long with a fairly steep track. However, everything will pay off when you reach Curug Parigi. Listening to the roar of refreshing water and witnessing for yourself the beauty of this mini Niagara waterfall is an experience not to be missed.
Curug Parigi itself was formed due to the fault of the Cileungsi River as high as about 2 meters. Perfect fault along the width of the river, forming an exotic waterfall similar to Niagara. The water discharge itself depends on the season. If it is the rainy season on a medium scale, this waterfall is a good place to take pictures.
Address: RT.001/RW.006, Cikiwul, Bantar Gebang, Bekasi City, West Java 17152
Situ Cibeureum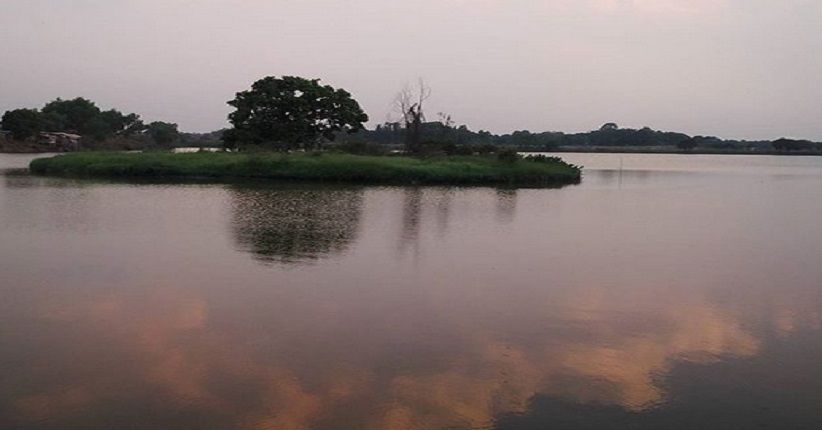 Situ Cibeureum is one of the tourist attractions in Bekasi. This beautiful lake is surrounded by shady trees that make the scenery more beautiful. Several stalls and food stalls are also provided by traders in the area around the lake. The beauty of Situ Cibeureum can be enjoyed free of charge. This tourist location is also open every day for 24 hours. Even so, visitors usually prefer to come on weekends or in the afternoon to watch the sunset. To get to Situ Cibeureum, you can use the K-39 angkot from Bekasi Trade Center and get off at the Legend Bridge, then take a motorcycle taxi to the lake location. For those of you who use four-wheeled vehicles via the Cikampek toll road, you can directly exit at the Tambun toll gate and head for Grand Wisata.
Situ Cibeureum is right behind the housing complex. In the middle of the lake, there is a small mound overgrown with grass. The section is also overgrown with a tree so that it looks like an island surrounded by freshwater. Situ Cibeureum is a naturally formed lake. This lake is an attraction for millennial travelers who are looking for instagrammable photo spots. These attractions are located on land that has concave contours. The location of this lake is in two villages. Lambang Sari Village and Lambang Jaya Village. Both are in the South Tambun District area. Initially, the area of ​​the lake reached 38 hectares. And become one of the supporting life of the surrounding community. Many residents depend on their lives to find fish or kale around the lake area. Besides, Situ Cibeureum is also a source of agricultural irrigation for residents. Entering 1990, the area of ​​Situ Cibeureum shrank to around 2 hectares.
Gedung Juang 45
This historical tourist spot, also known as the Juang Tambun Building, is located at Jalan Sultan Hasanudin No. 5, Kecamatan Tambun Selatan. From the Tambun Selatan toll gate, you only need to drive for about 10 minutes via Jalan Haji Mulyadi Joyomartono to get to Gedung Juang 45. This building is a witness to the history of Indonesia during the Dutch colonial period until before independence. The development process is carried out in two stages. Initial construction began in 1906, then refined again in 1925. The building style was made from a combination of European architecture and traditional Indonesian architecture.
Address: Jl. Sultan Hasanudin No.39, Setiadarma, Kec. Tambun Sel., Bekasi, Jawa Barat 17510
__
Those are 4 recommendations for places and fun attractions that you can visit in Bekasi. We hope this article helps you to get references to having such an exciting experience in Bekasi. Happy exploring and have fun. Also don't forget to read other recommendations in our blog! A lot of choices start from restaurants, pubs, and others.